Tournament Format
54-holes; Shamble with Team Quota
Scoring will be determined by using 3 of the 5 best team scores for each hole using a gross point system. The team with the HIGHEST point total compared to their quota is the daily winner. Point totals for three days of play will be added together to determine the overall winner
Tournament rounds will be played on the Champion, Palmer, and Fazio Courses
Teams shall consist of an Invited PGA Professional or Club Representative and (4) Adult Dues-Paying Amateur Members
All Amateur Members must have a verifiable GHIN Handicap Index no greater than 36
Teams will compete for Champion and Runner-Up Awards; Pro Shop Credit will be awarded for Player Pool winnings
Amateur Participants' lowest GHIN Handicap Index for the past 9 months will be used to determine the team's quota
Tee Assignments
Male professionals and amateur men will play from regular tees
Senior amateur men (age 65 + actual handicap index equal to or greater than 75) and female professionals will play from the senior tees
Female amateurs will play from the forward tees
Agenda
Preliminary Event Agenda
Wednesday, November 8
All Day | Arrivals and Practice Rounds | Champion, Palmer, Fazio
11:00a–5:00p | Player Registration | PGA Ballroom
7:00-9:00p | Welcome Reception | Main Pool Deck
Thursday, November 9
6:30a – 9:00a | Breakfast | Masters Ballroom
8:30a | Round 1 / Shotgun Start | Palmer & Fazio Courses
1:00p-2:30p | Lunch | Masters Ballroom
7:00 - 9:00p | Celebration of Golf | Champion Range
Friday, November 10
6:30a – 9:00a | Breakfast | Masters Ballroom
8:30a | Round 2 / Shotgun Start | Champion & Fazio Courses
1:00p-2:30p | Lunch | Masters Ballroom
7:00 - 9:00p | Evening @ Leisure
Saturday, November 11
6:30a – 9:00a | Breakfast | Masters Ballroom
8:30a | Round 3 / Shotgun Start | Champion & Palmer Courses
1:00p-2:30p | Lunch | Masters Ballroom
7:00–7:45p | Awards Cocktail Reception | Main Lobby
9:00p | Awards Dinner | PGA Ballroom
Sunday, November 12
7:00 – 10:00a | Breakfast | Masters Ballroom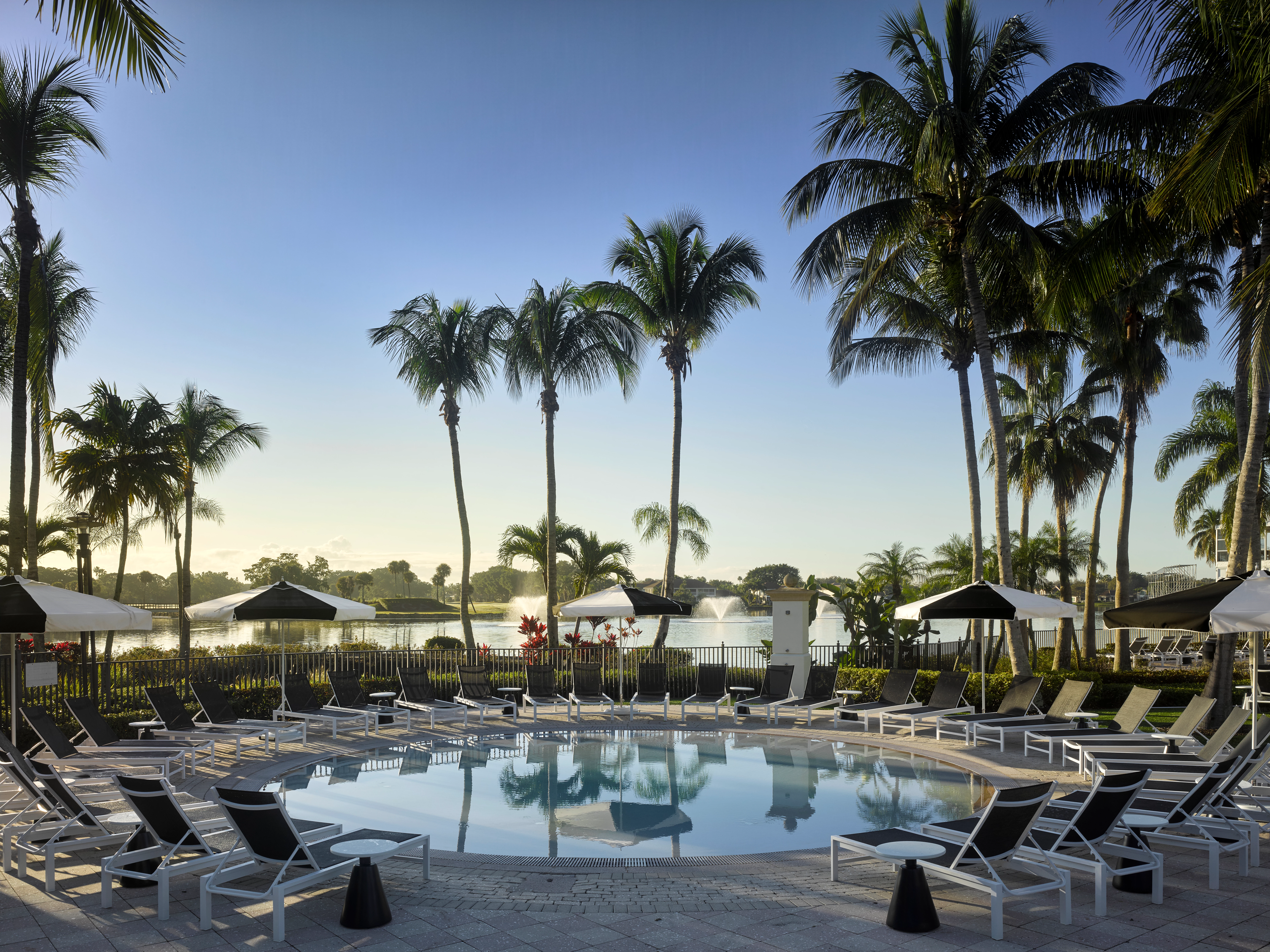 Tournament Costs
Invited Member / Single Occupancy (1 player / 1 bed) - $3,950 per Member
Invited Member / Double Occupancy (2 players / 2 beds) - $3,250 per Member
Invited Member + Guest (1 player + 1 non-playing guest / 1 bed) - $5,700 per Couple
Invited Member Entry Package Includes:
Resort Room at PGA National for 4-Nights, includes:
Unlimited Use of Resorts Practice Facilities
Complimentary Play on the Staple Short Course
Preferred Replay Round Rates during Tournament Dates (includes cart)
Palmer, Fazio, Match Course - $70 + tax per Invited Member
Champion Course - $100 + tax per Invited Member
Invited Club Pros – Cart Fee only for replay rounds
Preferred Group Room Rate for 3-days Pre/Post main event nights
Player Registration Hospitality on Main Arrival Day (Light Refreshments & Snacks)
1-Practice Round including cart (Tee Times available on Champions,
Palmer and Fazio courses pending availability at time of booking)
3-Tournament Rounds including cart and on-course snacks & refreshments
(4) Group Breakfasts
(3) Group lunches served post round (Non-alcoholic beverages included)
(3) Group Dinners with Drinks & Entertainment
Player Gift Bag & Tournament Prizes
Tournament Registration Details
Team Spots in the 2023 Champions Classic must be reserved by an Invited Club's PGA Golf Professional or Club Representative from January 15 – March 31.
Deadline for Entry is March 31, 2023. If the target tournament field is filled sooner than March 31, the Team Entry period will close and pros or club reps who submit an online registration will automatically be placed on a priority waitlist. Clubs will be moved off the Wait List beginning April 1, 2023, in the order which their pro/club rep signed up. Additional spots in the field will be added on a space available basis if the host venue allocates Invited more rooms.
Members participating on Invited Club teams whose spot in the tournament field has been confirmed as of March 31, 2023, will be required to register between April 1 – June 30, 2023
Getting There
PGA National Resort is conveniently located less than 30-minutes from West Palm Beach International Airport, just off Interstate 95 in Palm Beach Gardens, Florida.
PGA National Resort
400 Ave of the Champions
Palm Beach Gardens, FL 33418
Airport Information – Palm Beach International Airport (PBI) is the primary airline gateway to and from PGA National Resort for commercial and Private Jet service. Secondary airports within driving distance are located in Fort Lauderdale and Miami.
West Palm Beach, FL (Approximately 17 miles, 27 minutes)
Palm Beach International Airport
Information
Fort Lauderdale, FL (Approximately 65 miles, 90 minutes)
Fort Lauderdale International Airport
Information
Miami, FL (Approximately 84 miles, 2.5 hours)
Miami International Airport
Information
Please note for the 2023 Tournament airport shuttle will not be provided.  Attendees can utilize Uber or Lyft ride share services, rental cars, or paid local shuttle services.  Related information will be posted to the Golf Genius Tournament Portal.
Entry Terms and Conditions
When an Invited Club Professional or Member registers for the event, the Invited Club will have 14-days to confirm the Club's participation in the tournament. Once confirmed, the Club will be committed to the minimum team entry fee ($13,000) on a holding account basis until member billing is complete.

Members' club accounts will be billed within 14 business days of when their registration is submitted.
A complete summary of Tournament Entry Terms and Conditions along with Player Waiver is provided above the online registration form. In order to successfully submit the player registration, a member must acknowledge that he/she has read the Terms and Conditions and agrees to them.