Golf at Medina
At Medina, our championship 18-hole course is just part of our golf story.
Discover Golf at Medina Golf & Country Club
The challenging course, featuring wide fairways and undulating greens, is complemented by excellent facilities and activities that foster fun and friendship, including a six-hole, par 3 Generations Course that welcomes families for fun and competition. Off the course, a comprehensive practice facility gives you a chance to work on your on-course strategy, while The Golf Lounge—our premier indoor golf and social hub—lets you take your best shots on an interactive scoring game.
Medina also offers a program to improve your golf game. Learn more about the six-week program implemented by Justin Kraft, who is TPI-certified and a PGA Player Development Professional at Medina Golf & Country Club.
Golf Shop Hours*
Monday: 11:00 a.m. - 6:00 p.m.
Tuesday: 6:30 a.m. - 8:00 p.m.
Wednesday: 6:30 a.m. - 8:00 p.m.
Thursday: 6:30 a.m. - 7:00 p.m.
Friday: 6:30 a.m. - 7:00 p.m.
Saturday: 6:30 a.m. - 7:00 p.m.
Sunday: 6:30 a.m. - 6:00 p.m.
*Outside services will be available for bags and carts until dark when the golf course is open for Member play.
Golf Course
Monday (when there is no Monday outing): Noon – Dark
Tuesday – Sunday: 7:00 a.m. - Dark
Driving Range & Practice Facility
Monday: Closed for maintenance
Monday, May 30th - Sunday, July 31st: 6:30 AM - Dusk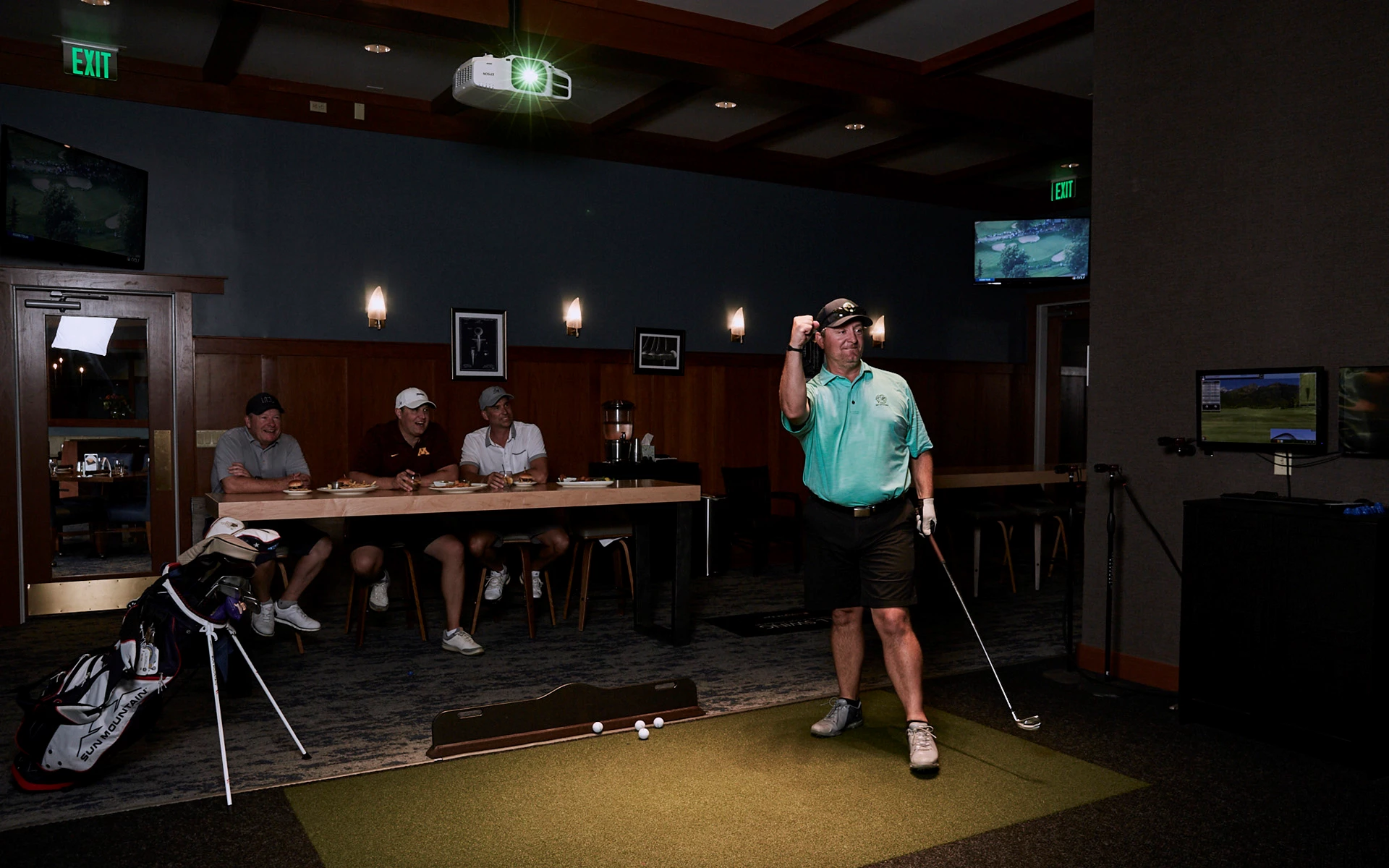 Golf skills not required – designed to be fun for everyone!
Introducing The Golf Lounge, the premier new indoor golf and social hub at Medina. Enjoy year-round golf entertainment with interactive scoring games for all ages and skill levels. Play a wide range of virtual games, and the latest golf instruction technology, enjoy great food, cocktails, and brews, and host parties, events, and more!
Crush It! Juniors Program
Based on principles of the American Development Model (ADM), Medina Golf & Country Club's Crush It! Juniors Program is a game-changing golf development program designed to help your junior golfers develop a deep love for the game and the abilities needed to perform on the course.
Whether new or familiar with the game and for fun or friendly competition, the program provides kids with the tools to engage proactively in life and learn valuable lessons they can use in all areas of their lives, while at the same time enabling them to engage in developmentally appropriate experiences and learning opportunities that connect child and family at every step through a progression pathway.
At the core of Medina Golf & Country Club's Crush It! Program is the development of a "golfer for life" through the motto, "Skills for golf, skills for life" by through:
Confidence
Respect
Understanding
Self-discipline
Hard work
Integrity
Talent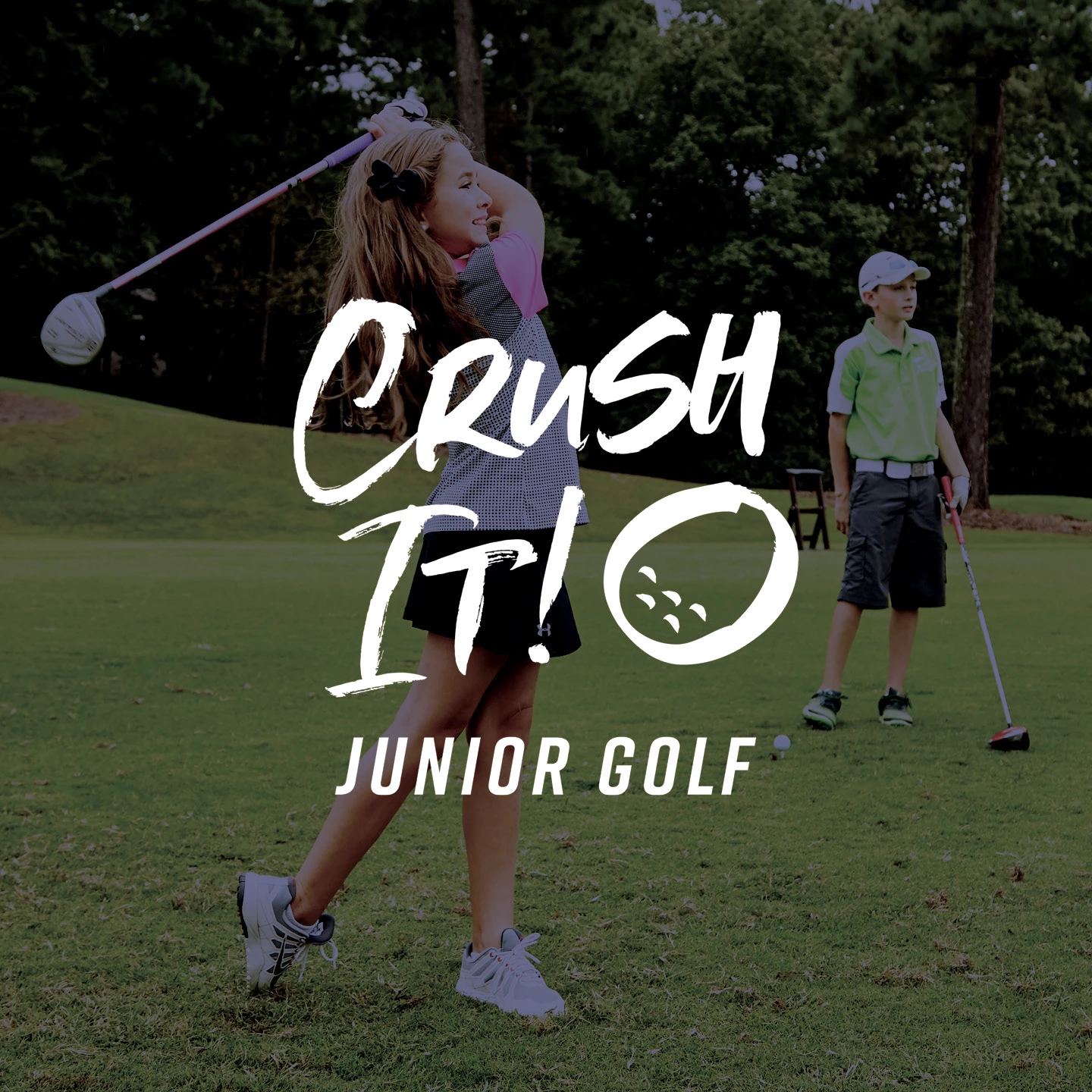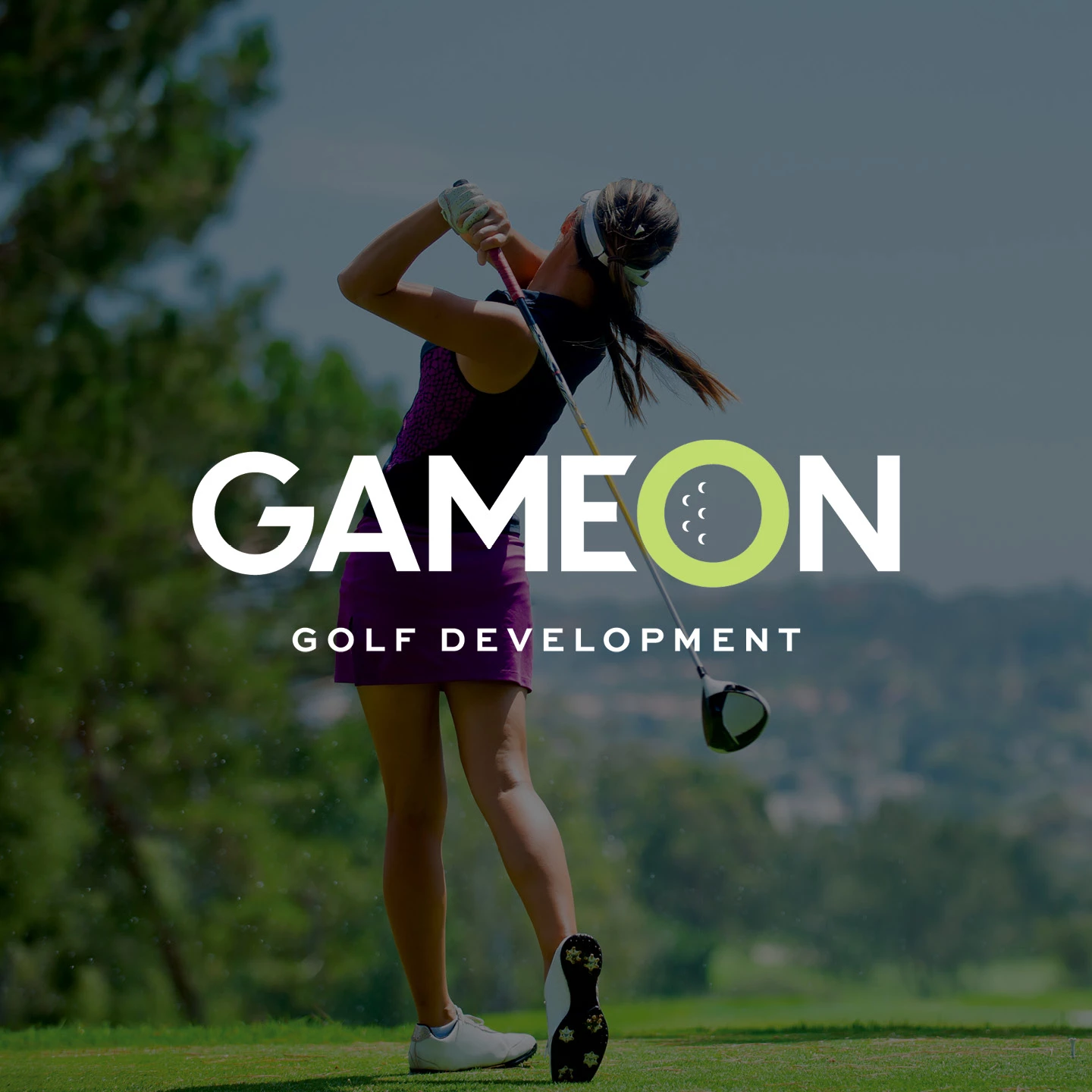 Game On! Program
Whether you're picking up a club for the first time or if you're coming back to the sport after some time off, Medina Golf & Country Club's Game On! Program provides the ideal way for golfers to experience learning the game in an environment and structure that will enable them to build the skills, knowledge and social connections to actively play the game and maximize your Medina Golf & Country Club membership.
Where Game On! differs from other traditional programs is that it does not measure success based on completing a set number of classes. Instead, success is defined when you have achieved the criteria set out within a 3-Level Progression Pathway that ensures you have harnessed the knowledge, experiences and appropriate level of skill to play the golf course. The length of time spent on the program varies between golfer but it's why golf is a journey, not a marathon.
No matter where your golf journey is taking you, Medina Golf & Country Club is excited to welcome you to the sport! From socializing in a friendly and fun environment to focusing on health and wellness, golf has something for everyone and for every family through:
Making New Social Connections
Spending more time with loved ones
Learning a new skill
Healthier lifestyle
An activity great for the entire family