Junior Programs
Keep the kids active and entertained with a variety of programs, like Crush It! junior golf, player development for juniors, Girls Golf Rocks, Girls Just Wanna Have Fun, and Jr. PGA of America. Our tennis program, First Serve, teaches game essentials for ages 4-17. At the pool, swim lessons, GMMO Swim Team, and diving lessons are perfect for learning new skills. Our Junior Athlete Academy and Trio Camp get kids ready for all of our sports. The clubhouse also hosts monthly events centered around kids, including Kids' Birthday Night every third Thursday and Kids' Matinee Movies each month. No matter your interest, we have activities to keep you and your family engaged, entertained, and safe while enjoying the Club.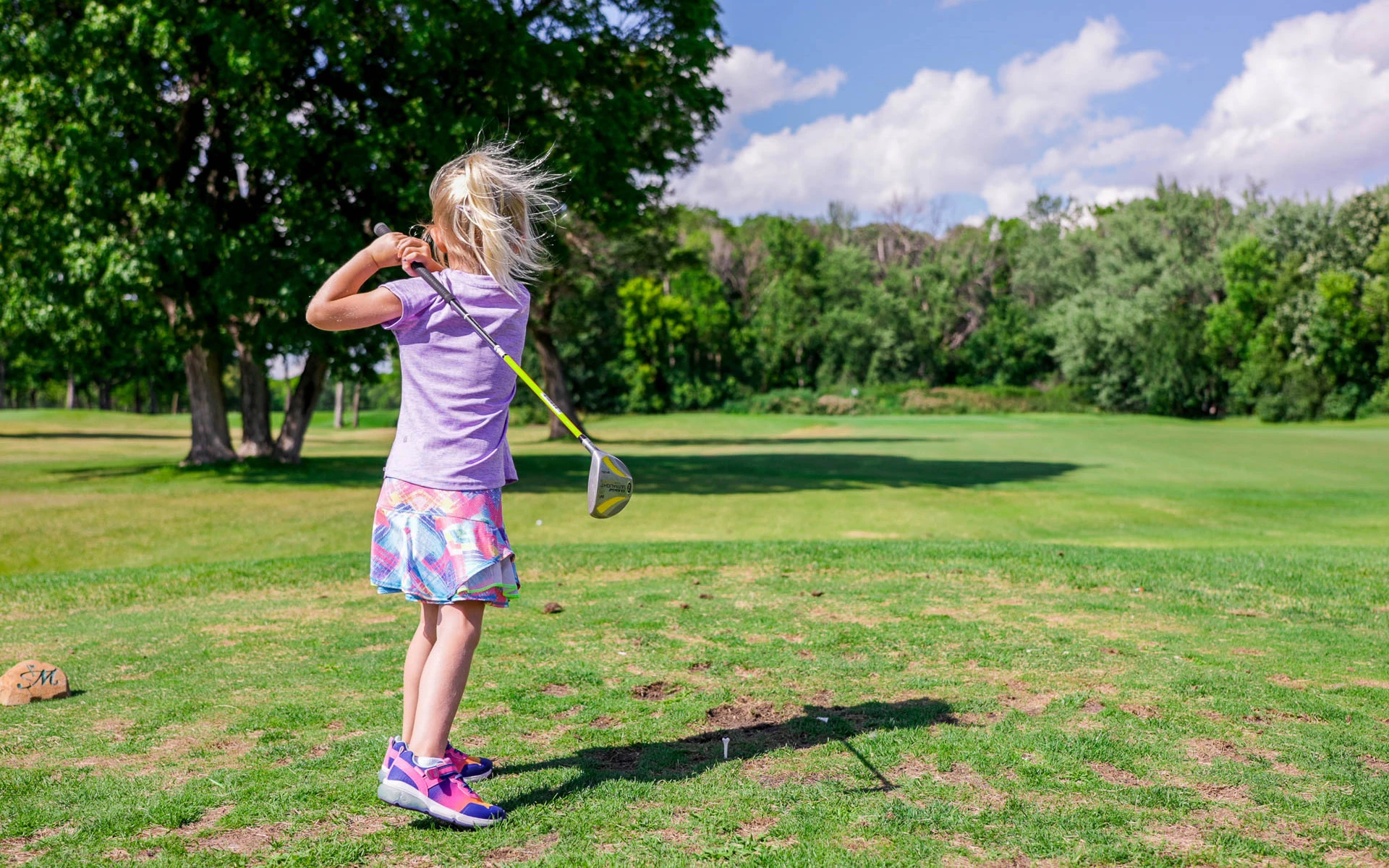 Junior Golf
Whether your child is just starting out or looking to compete at the highest level, our teaching professionals will work with your child to reach his or her goals.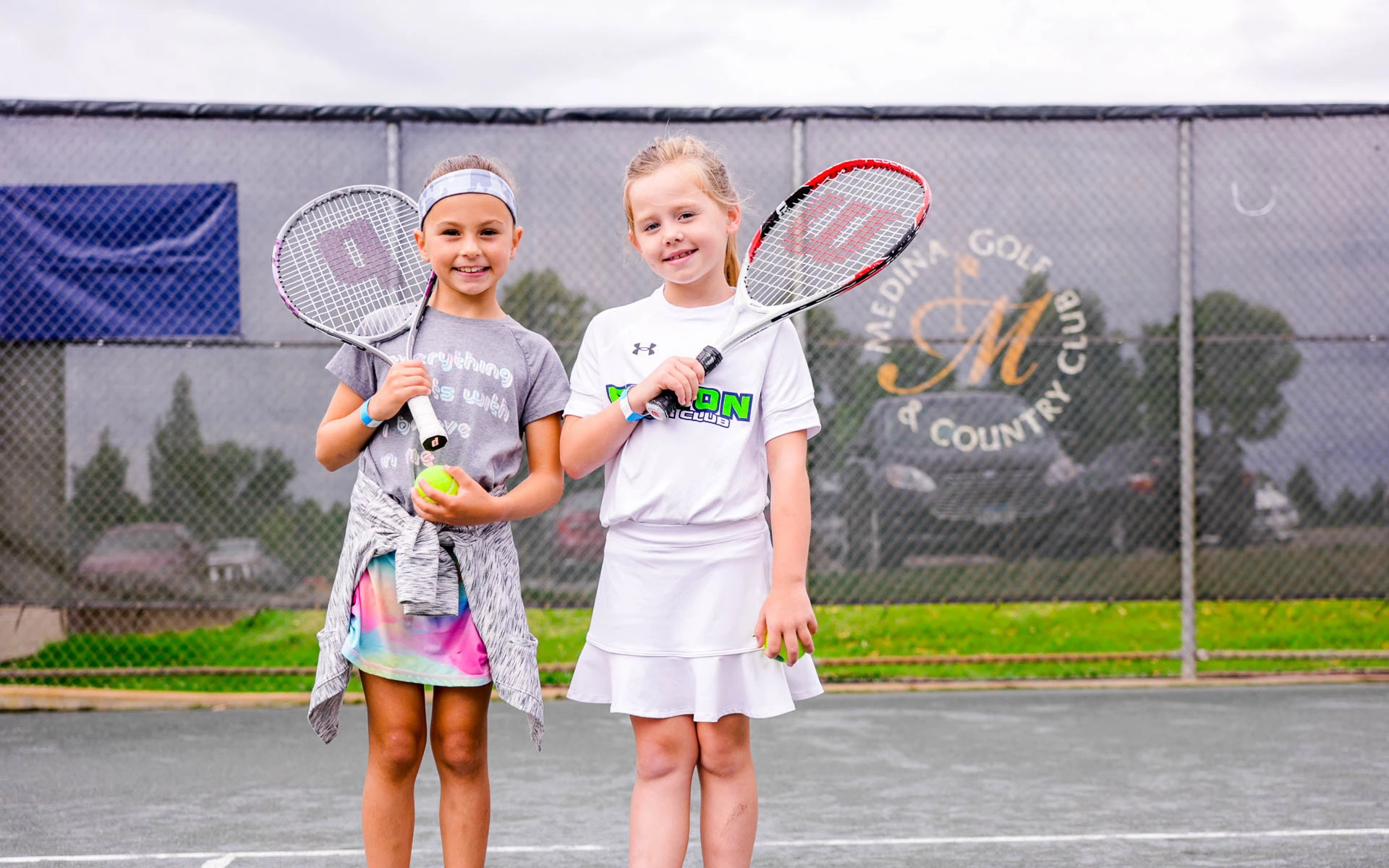 Junior Tennis
Whether your child is looking to play for fun or interested in competing, there is a place for everyone.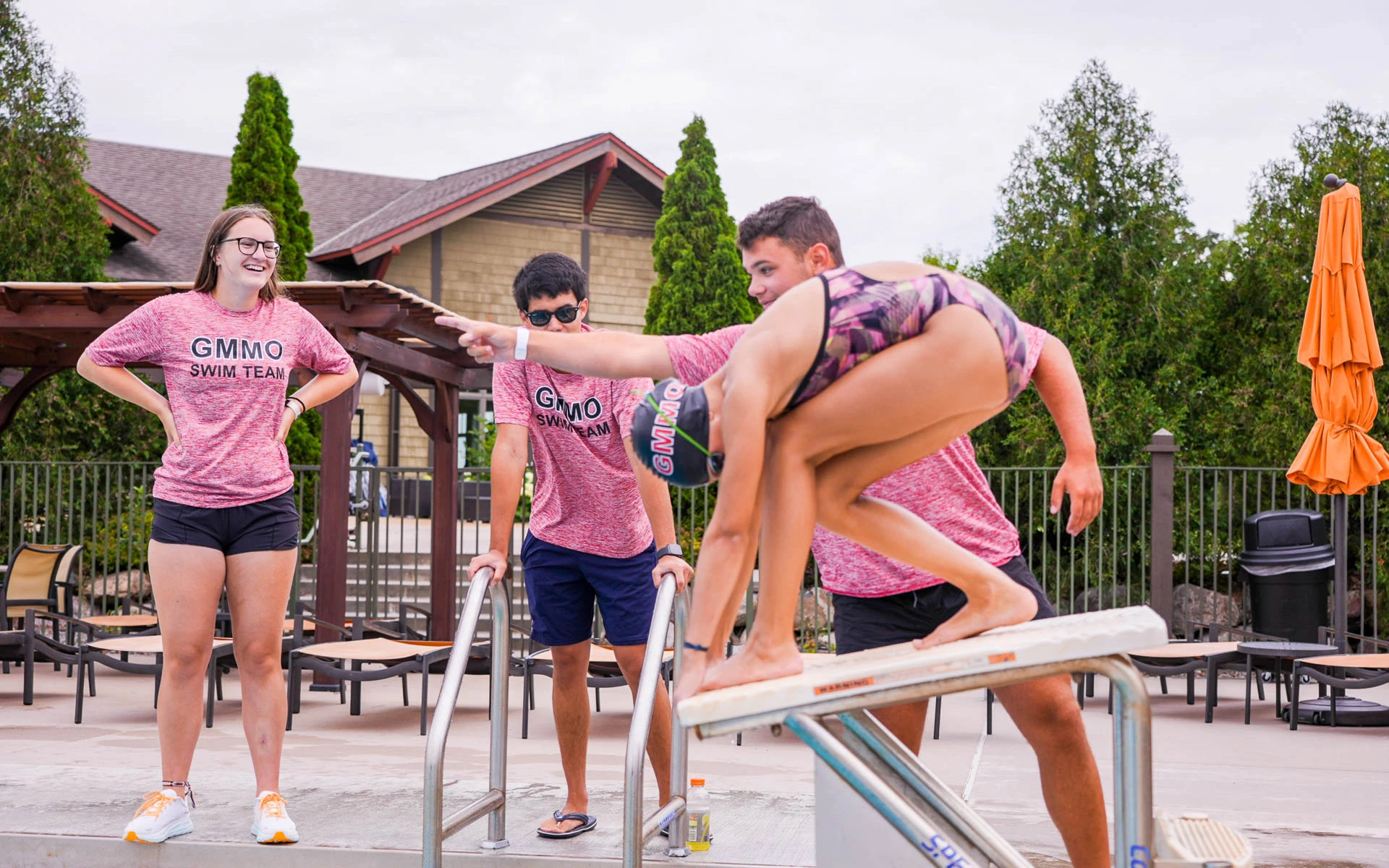 Junior Swim Programs
Our goals as a team at Medina are to create a safe atmosphere in and around the water, foster a true sense of team among all club participants and have fun.
GMMO Swim Team
The GMMO Swim Team is comprised of swimmers from four private clubs (Golden Valley Golf and Country Club, Minneapolis Golf Club, Medina Golf & Country Club, and Oak Ridge Country Club) who unite each summer to compete under the GMMO team name in the Western Swim League. Other teams in the Western Swim League include Woodhill / Layfayette, Interlachen / Minikahda, Wayzata, Bearpath, and Edina.
Participants of the GMMO Swim Team receive swimming instruction from award-winning coaches with experience in collegiate swimming, club swimming, high school, and collegiate coaching. Daily practices include stroke development, endurance training, and water games. Participants receive ribbons weekly for their individual improvements as well as competition placements.