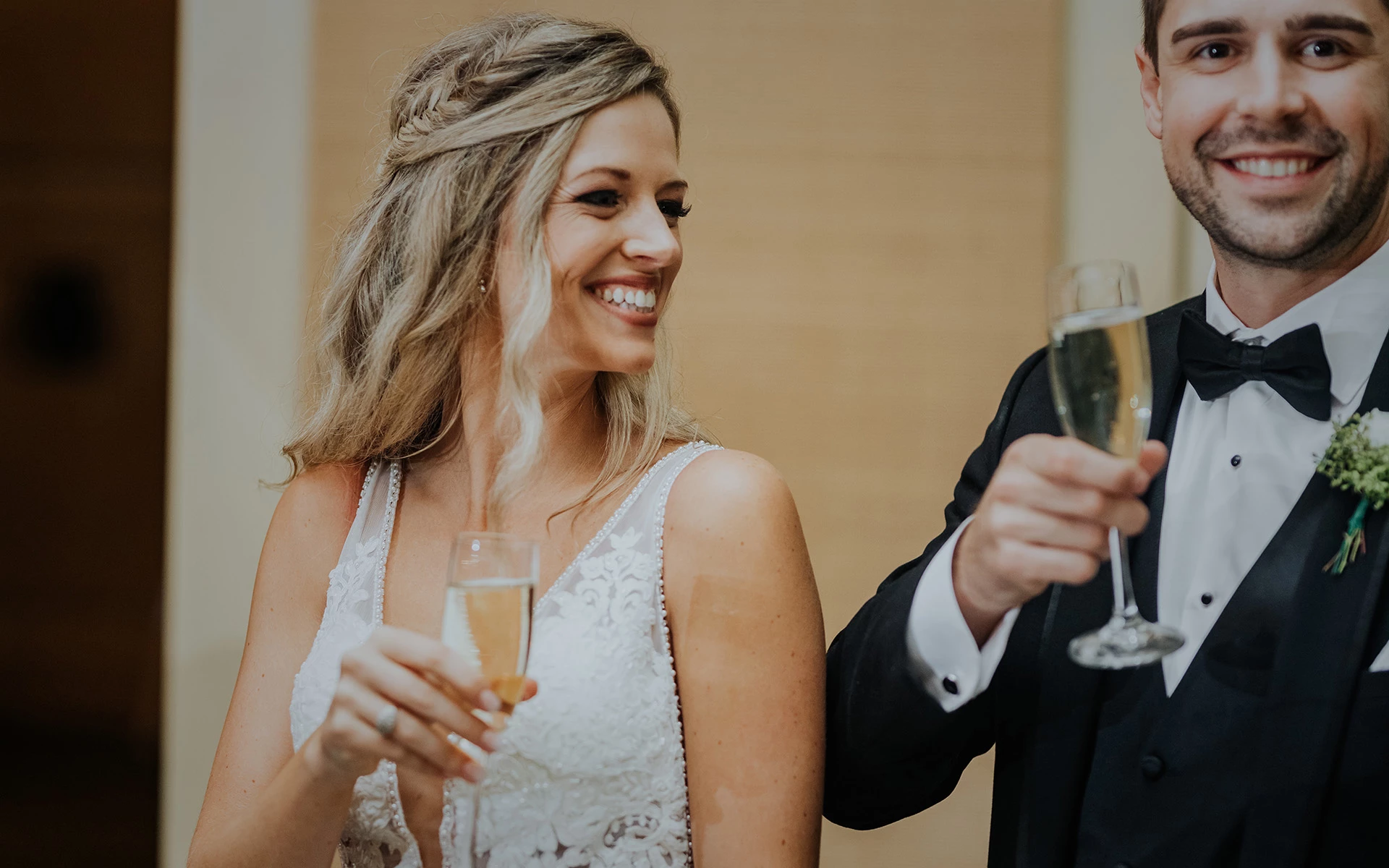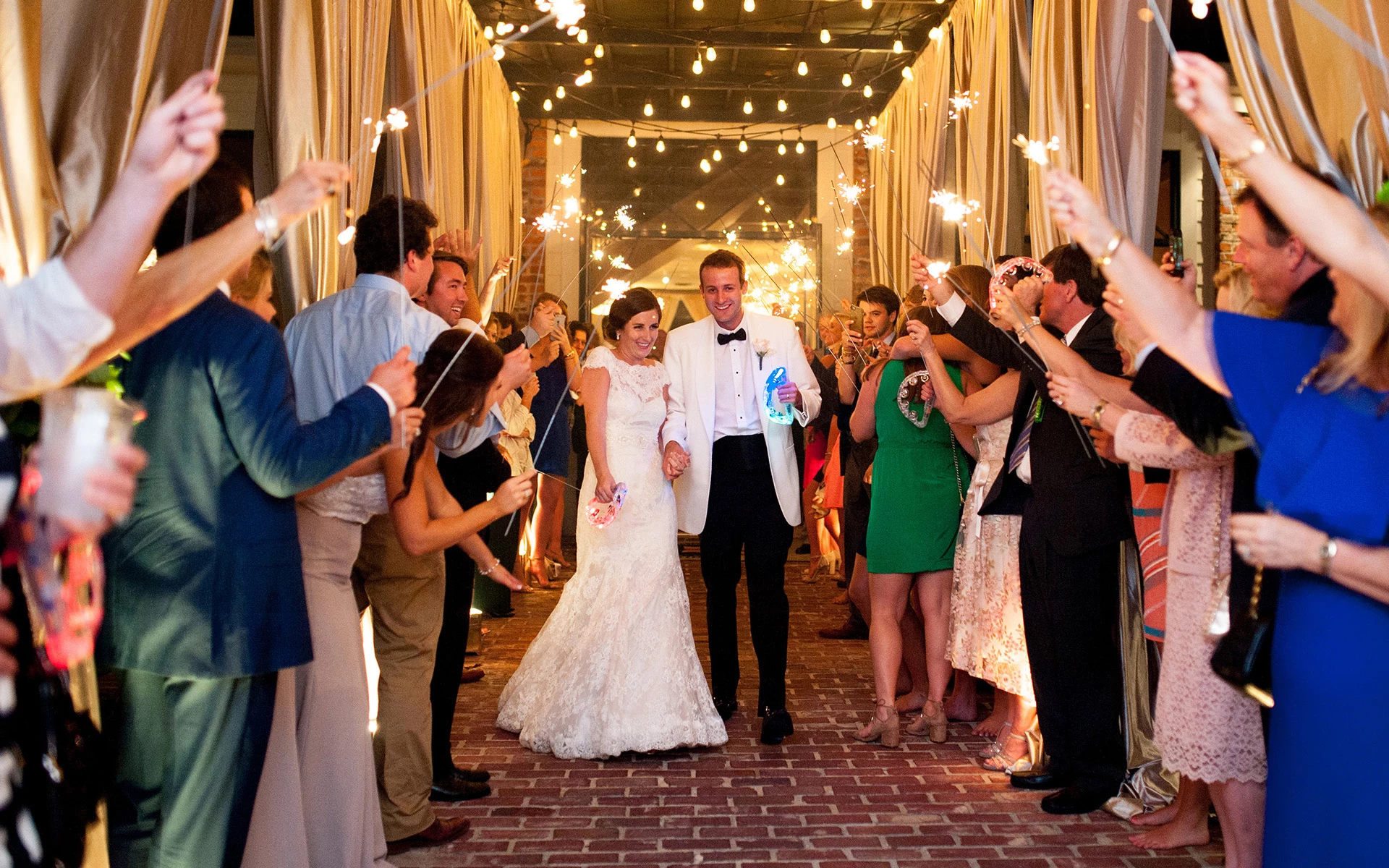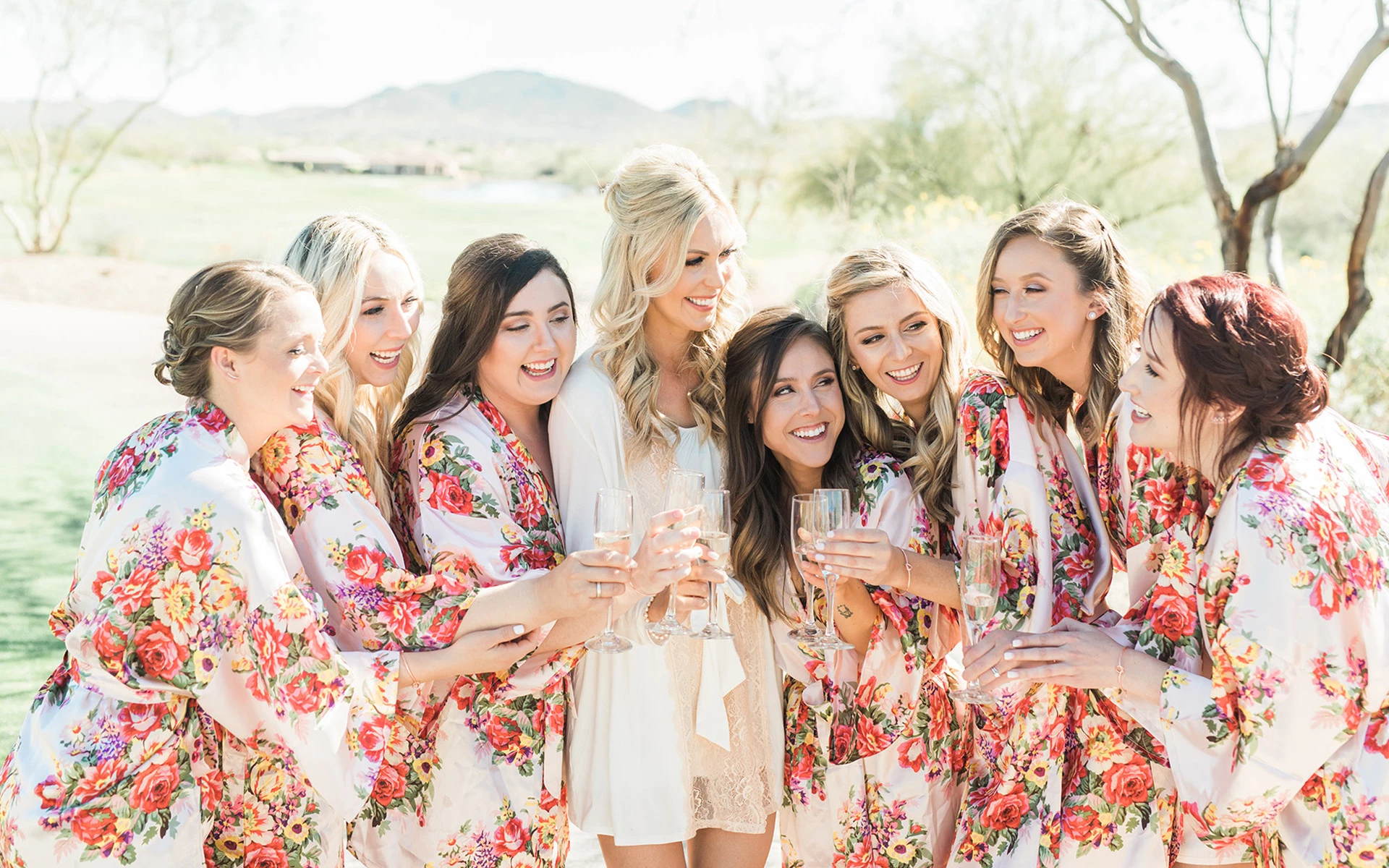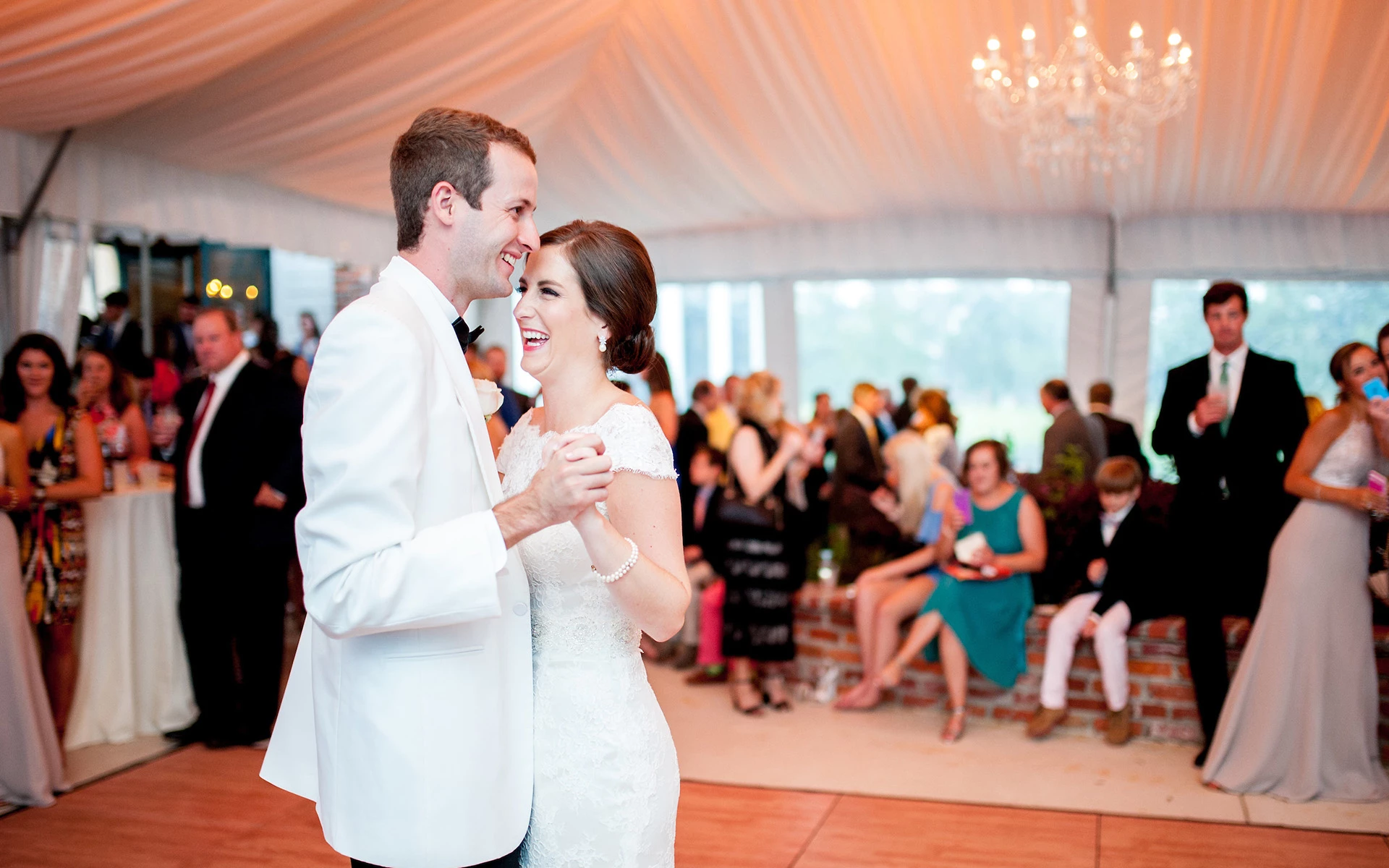 Weddings take place at your choice of two locations: The first is the rose garden at the west end of the clubhouse. Here, most couples exchange vows under an arbor adorned with flowers, beautiful outdoor garden setting and timing the ceremony to coincide with a gorgeous sunset. Seating on the lawn and Clubhouse Terrace affords guests an excellent panoramic view of the San Fernando foothills, tree-lined golf course and nearby lake view accented with a gorgeous lighted sparkling fountain. The second ceremony site is on the first tee overlooking the lake accented with a gorgeous lighted sparkling fountain. This option gives the bride a more dramatic entrance, as all eyes are on her as she walks from the Clubhouse down a path and up a long aisle to the elevated tee with tree -lined fairway views.
At the same time, guests can gather for the reception in the newly remodeled The Sunset at Porter Valley, a setting that's both classic and elegant. Painted in pale cream and soft dove grey hues, it's illuminated by contemporary dome chandeliers suspended from the coffered ceiling. Floor-to-ceiling windows frame views of the verdant fairways, and glass doors open directly onto the adjoining terrace. A beautiful grey planked wood floor is perfect for dancing the night away, while lovely wall sconces provide a romantic atmosphere. More intimate events are held in The Garden at Porter Valley, which features two walls of windows overlooking the golf course and pool.
Porter Valley Country Club's warm and welcoming staff is known for their expertise, and they're especially adept at hosting large events. They've orchestrated hundreds of weddings, corporate functions, private parties and, of course, golf tournaments, so you can rest assured you'll be in skilled hands.
The WeddingWire Couples' Choice Awards® recognize local wedding professionals who demonstrate excellence in quality, service, responsiveness, and professionalism. Winners are determined by the reviews from more than one million WeddingWire couples.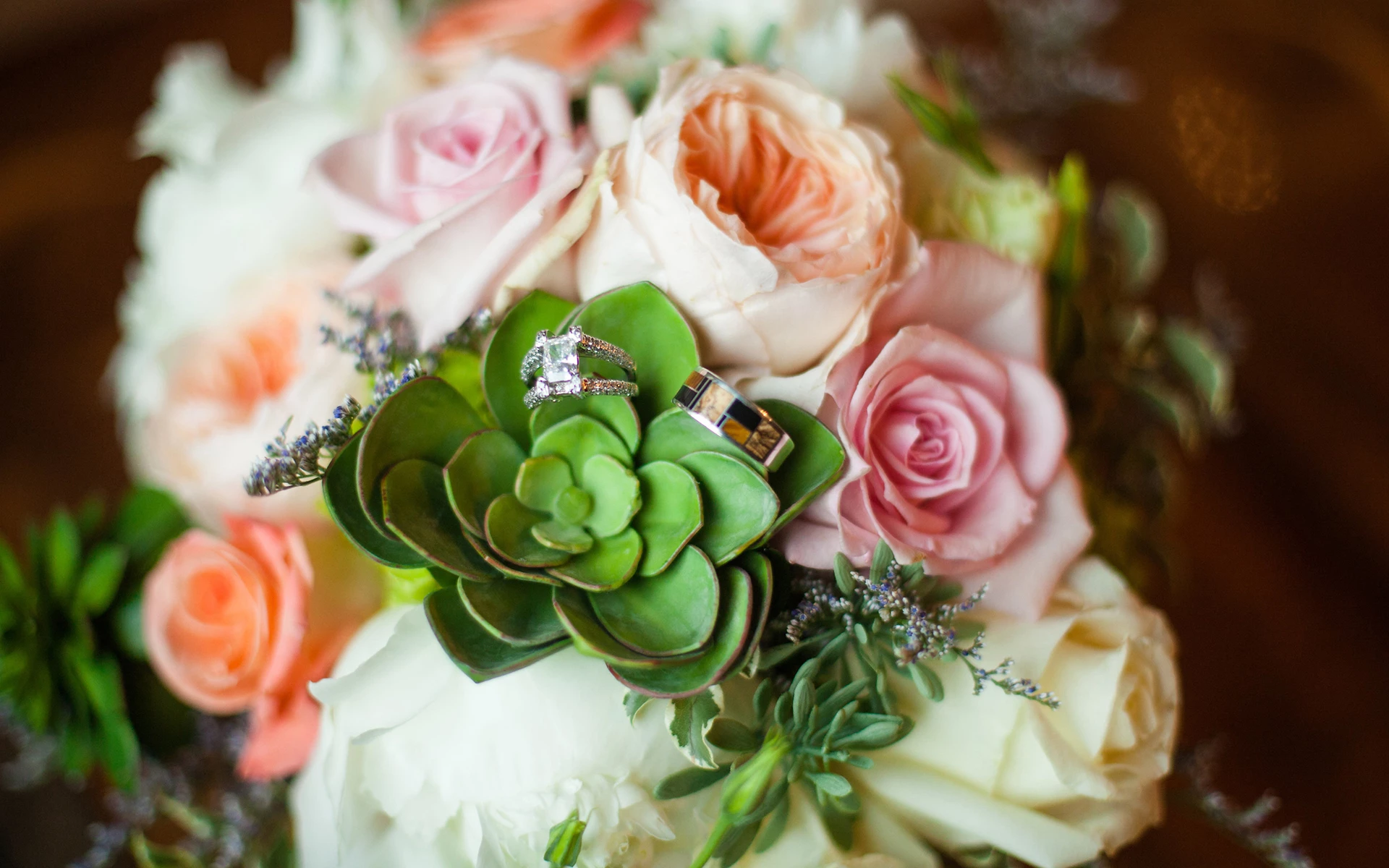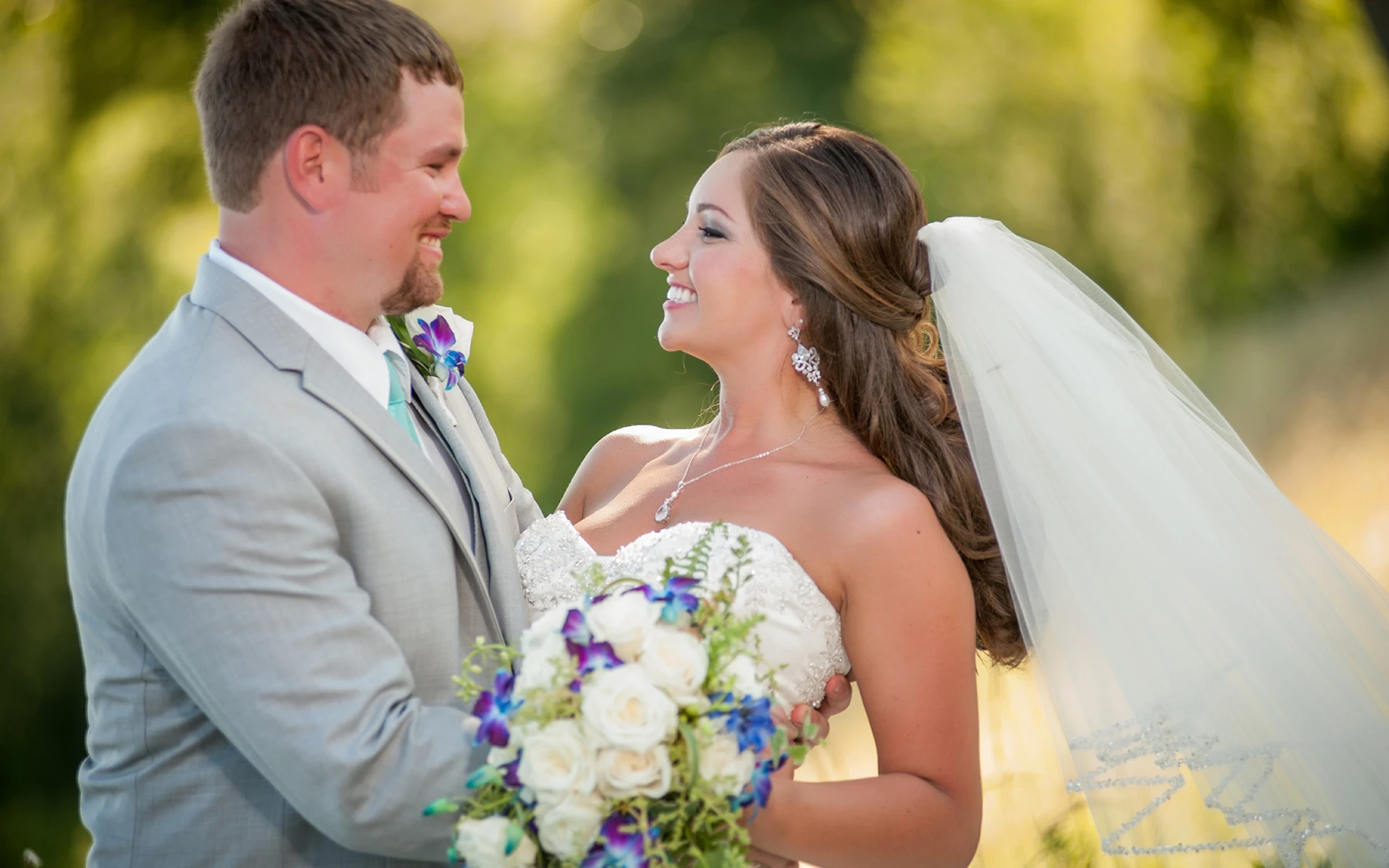 The Knot Best of Weddings is an annual award that recognizes the top wedding vendors across the country. This prestigious honor represents the highest-rated vendors on The Knot who are trusted, dependable, and deliver quality service. Only the best wedding vendors (top 5%) receive this award!