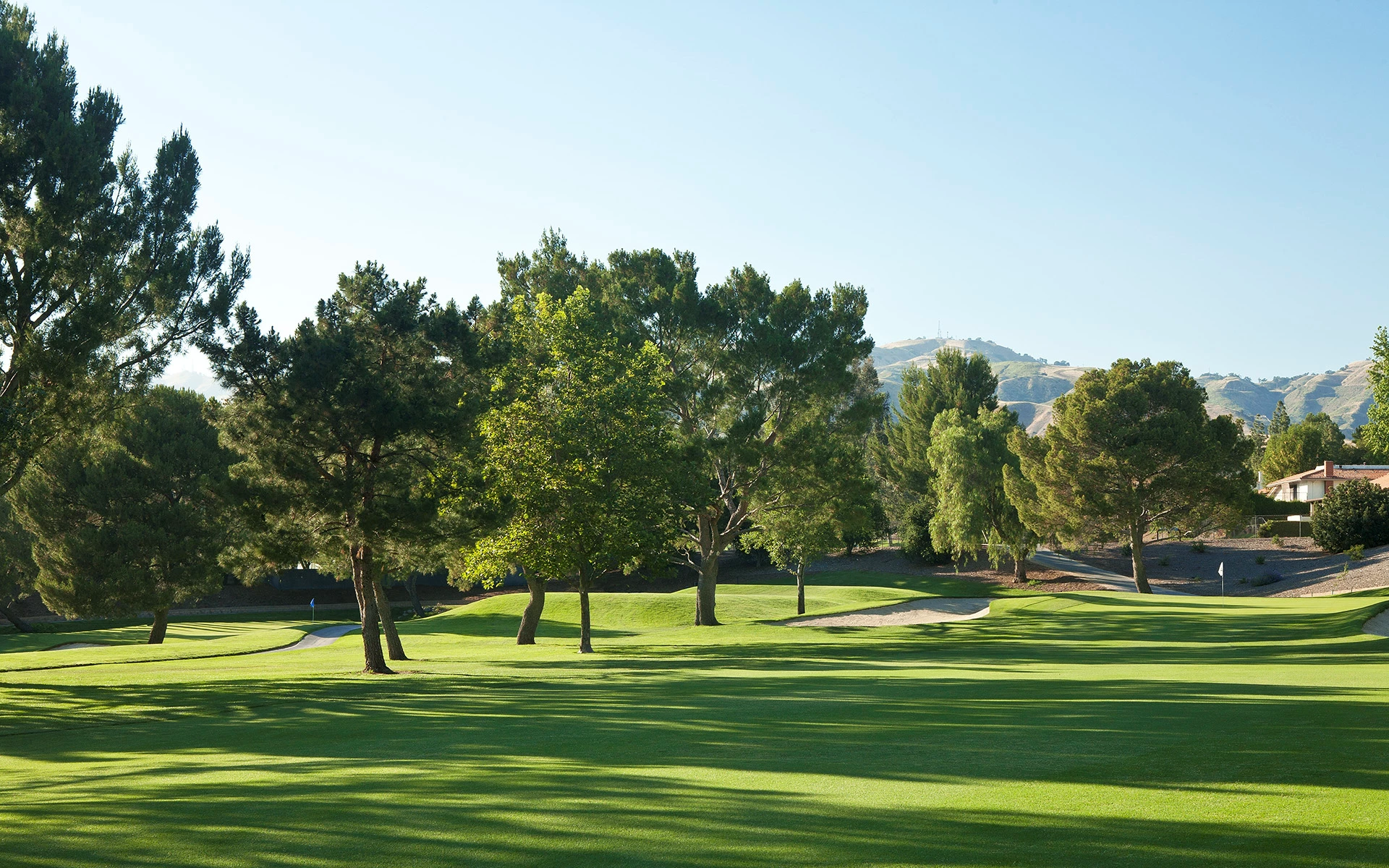 Exceptional Golf in the San Fernando Valley
Porter Valley is home to a beautifully designed golf course from Southern California's own Ted Robinson Sr. Located in the green hills of the Santa Susana Mountain range.
Golf at Porter Valley Country Club
Located in the green hills of the Santa Susana Mountain range where the Santa Ana winds come from the Northeast, and fresh off a million-dollar renovation, our walkable championship golf course is now better than ever.
Alongside the already idyllic, tiered greens and remarkable seclusion, golfers of all skill levels can experience play like never before on our newly improved walkable 18-hole championship course, with new scoring iron short game area, five new target greens, new practice bunker, hitting bays, driving range tee and range floor with hybrid Bermuda grass, driving range surfaces from turfhound, and both on-course beautification projects and improvements!
Whether working on your swing, taking your game to the next level at the Porter Valley Golf Academy, or participating in the many leagues and tournaments, Porter Valley is quite simply the very best golf experience the Valley has to offer.
Crush It! Juniors Program
Based on principles of the American Development Model (ADM), Porter Valley Country Club's Crush It! Juniors Program is a game-changing golf development program designed to help your junior golfers develop a deep love for the game and the abilities needed to perform on the course.
Whether new or familiar with the game and for fun or friendly competition, the program provides kids with the tools to engage proactively in life and learn valuable lessons they can use in all areas of their lives, while at the same time enabling them to engage in developmentally appropriate experiences and learning opportunities that connect child and family at every step through a progression pathway.
At the core of Porter Valley Country Club's Crush It! Program is the development of a "golfer for life" through the motto, "Skills for golf, skills for life" by through:
Confidence
Respect
Understanding
Self-discipline
Hard work
Integrity
Talent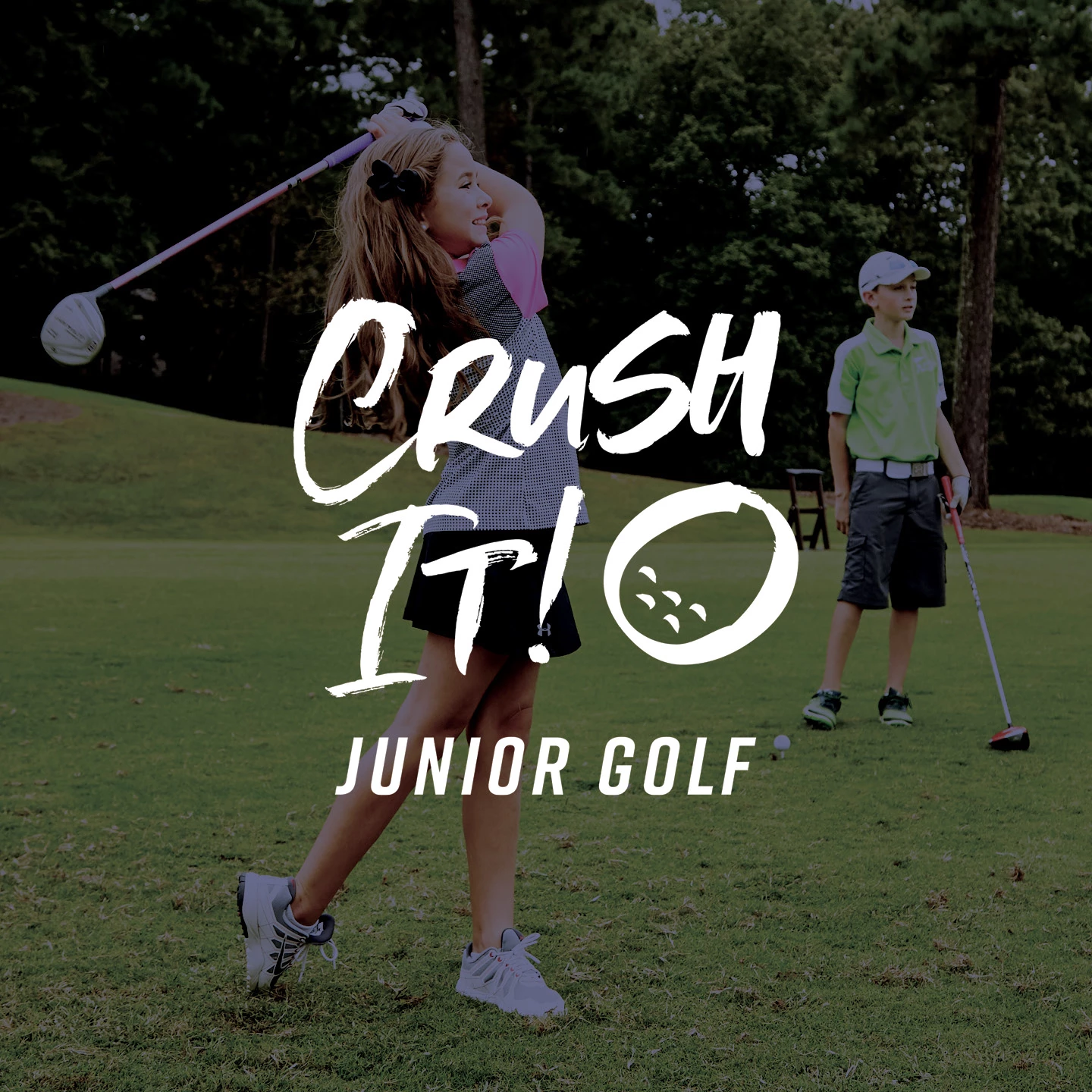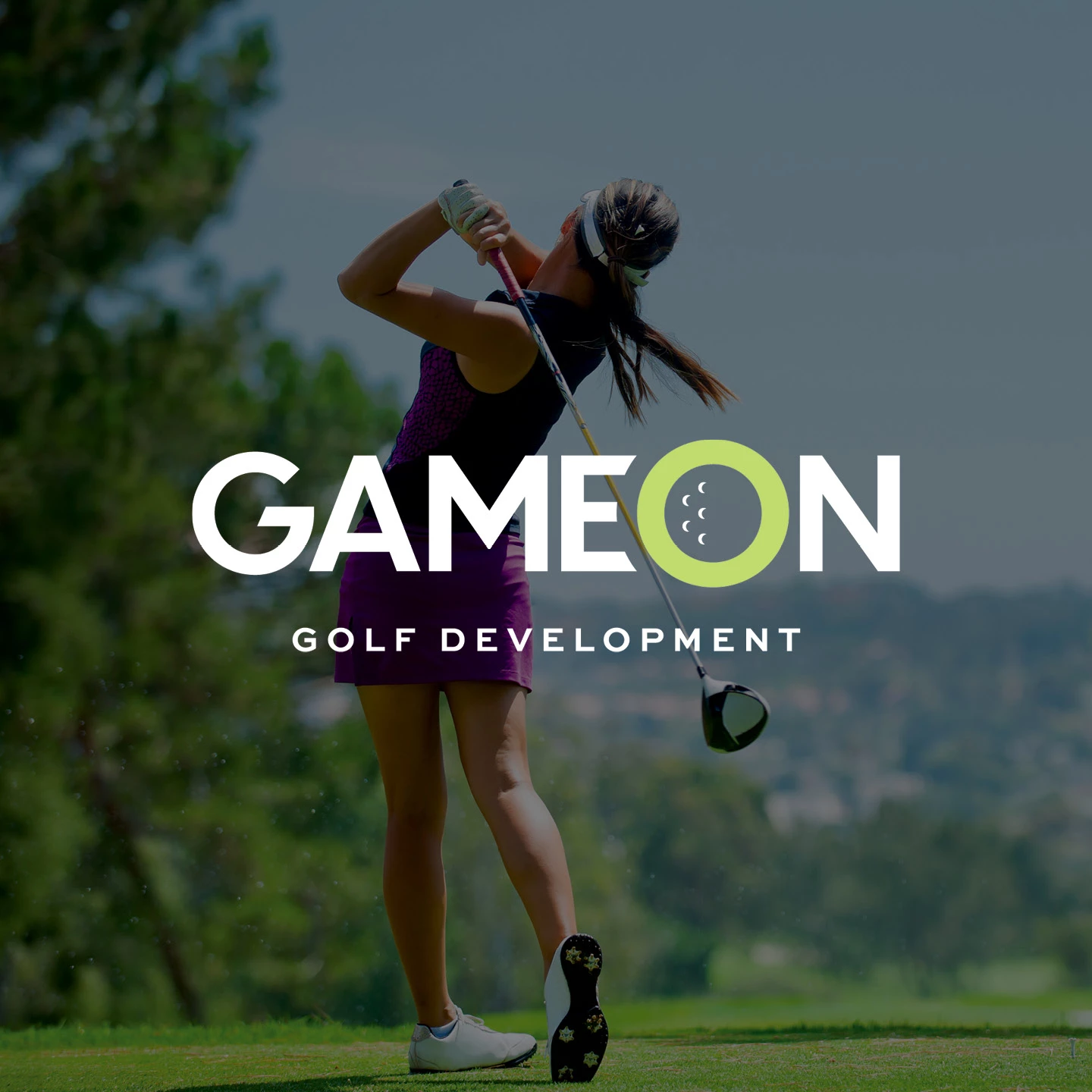 Game On! Program
Whether you're picking up a club for the first time or if you're coming back to the sport after some time off, Porter Valley Country Club's Game On! Program provides the ideal way for golfers to experience learning the game in an environment and structure that will enable them to build the skills, knowledge and social connections to actively play the game and maximize your Porter Valley Country Club membership.
Where Game On! differs from other traditional programs is that it does not measure success based on completing a set number of classes. Instead, success is defined when you have achieved the criteria set out within a 3-Level Progression Pathway that ensures you have harnessed the knowledge, experiences and appropriate level of skill to play the golf course. The length of time spent on the program varies between golfer but it's why golf is a journey, not a marathon.
No matter where your golf journey is taking you, Porter Valley Country Club is excited to welcome you to the sport! From socializing in a friendly and fun environment to focusing on health and wellness, golf has something for everyone and for every family through:
Making New Social Connections
Spending more time with loved ones
Learning a new skill
Healthier lifestyle
An activity great for the entire family
I want to express my gratitude to the staff at Porter Valley Country Club who helps make our 9 Tees Invitational Golf Tournament an outstanding success each year! From the Pro Shop to the Food and Beverage Dept. to the Service Staff to our outstanding Member Relations Director...we couldn't have asked for our events to run more smoothly. We received professional, attentive, quality and friendly service. The participants who attend thoroughly enjoy the events and many compliments are received!
Sandra G.,
Julie and Tracy and all the staff behind the scenes make it a pleasure to have my two golf tournaments each year at Porter. They provide all the amenities and services needed for the tournament in a courteous and professional manner. Julie, Chris, Tracy and golf shop staff are always helpful with planning all details and they make sure the course is ready...leading up to the dinner which always meets the highest standards. Staff is respectful, courteous and attentive.
- Hank M.
Julie and the staff at Porter Valley Country Club made planning my tournament and easy venture. Always there to answer questions and give advice, true professionals.
Jack I.