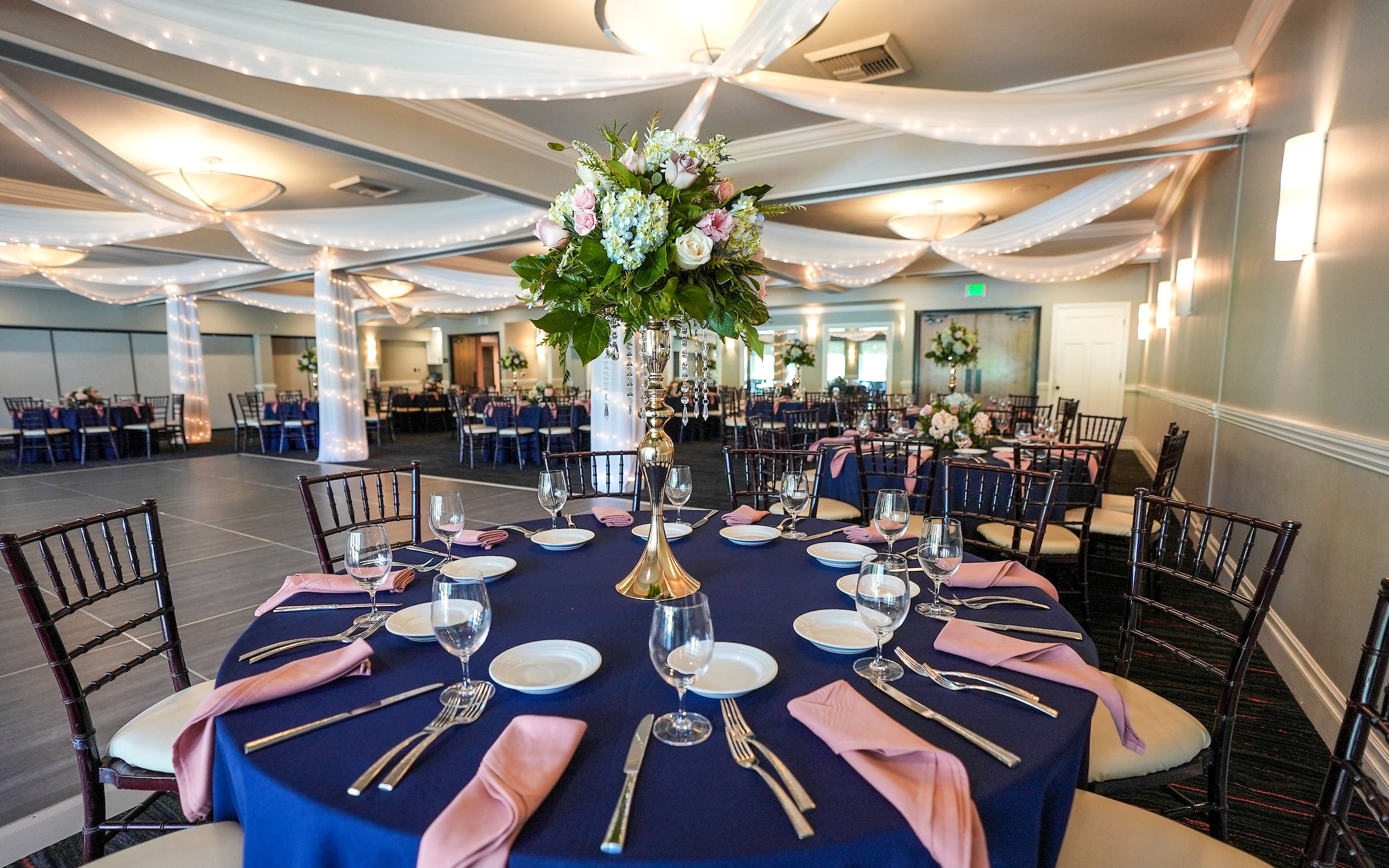 Porter Valley Events
Porter Valley offers rich tradition with the distinguished private club experience. Our facility and services are topped only by our desire to please you on your special day. Because each event is unique, every event is customized to reflect your individual style and taste, incorporating elements such as exquisite culinary creations, fanciful florals and dramatic decor.
Porter Valley Country Club is a private facility that is offered to non-members for special events. Guests get the benefit of a trained, conscientious staff that excels in providing personal attention and professional service of the private club experience. Our pricing is competitive and our service is exceptional.
Connect in our new 14-person glass boardroom called The Winery at Porter Valley. The Winery features an 82inch screen HD TV plus all the technology to host your business mettings and needs, plus food and beverage are included.
Hundreds of weddings and parties are held here each year. Our private events director has more than 20 years of experience planning special events and weddings. We take the stress out of event planning by providing the services of an event coordinator. There are several reception packages to choose from, and we also offer customized menus.