Explore Our Golf Programs
Our team at Coto de Caza Golf & Racquet Club offers a comprehensive suite of golf lessons, services, and programs designed to help golfers of all ages and skill levels get the most out of their game. If you're looking for golf lessons in Orange County from expert instructors, look no further. Our golf programs and lessons cover everything from basic fundamentals to advanced techniques, including putting, chipping, driving, and more. We also offer specialized training for juniors and women, as well as private lessons for those who prefer one-on-one instruction. In addition, we offer club fitting and coaching services using TrackMan. TrackMan provides you with cutting-edge insights and personalized guidance to help you reach your full potential on the course. Whether you're looking to upgrade your equipment or need expert coaching using the latest tools, Coto de Caza Golf & Racquet Club is the place for you.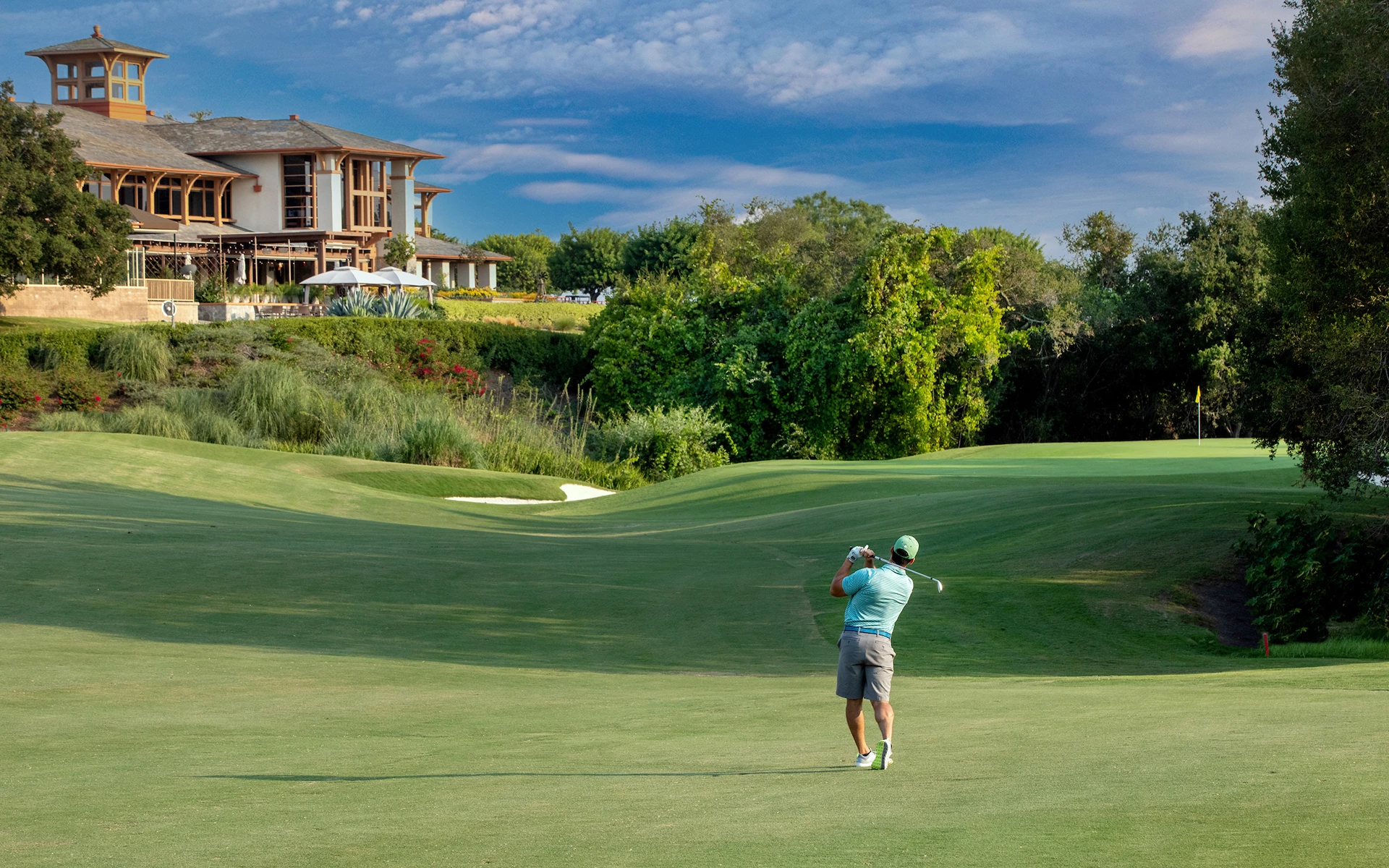 If you're looking for personalized attention and customized coaching to take your golf game to the next level, our private golf instruction is the perfect solution. Our experienced instructors will work with you one-on-one to identify your strengths and weaknesses, tailor a program to your specific needs, and help you develop the skills and confidence you need to achieve your goals. With state-of-the-art equipment, a supportive environment, and a passion for the game, our private golf instruction is the ultimate way to take your golf game to the next level.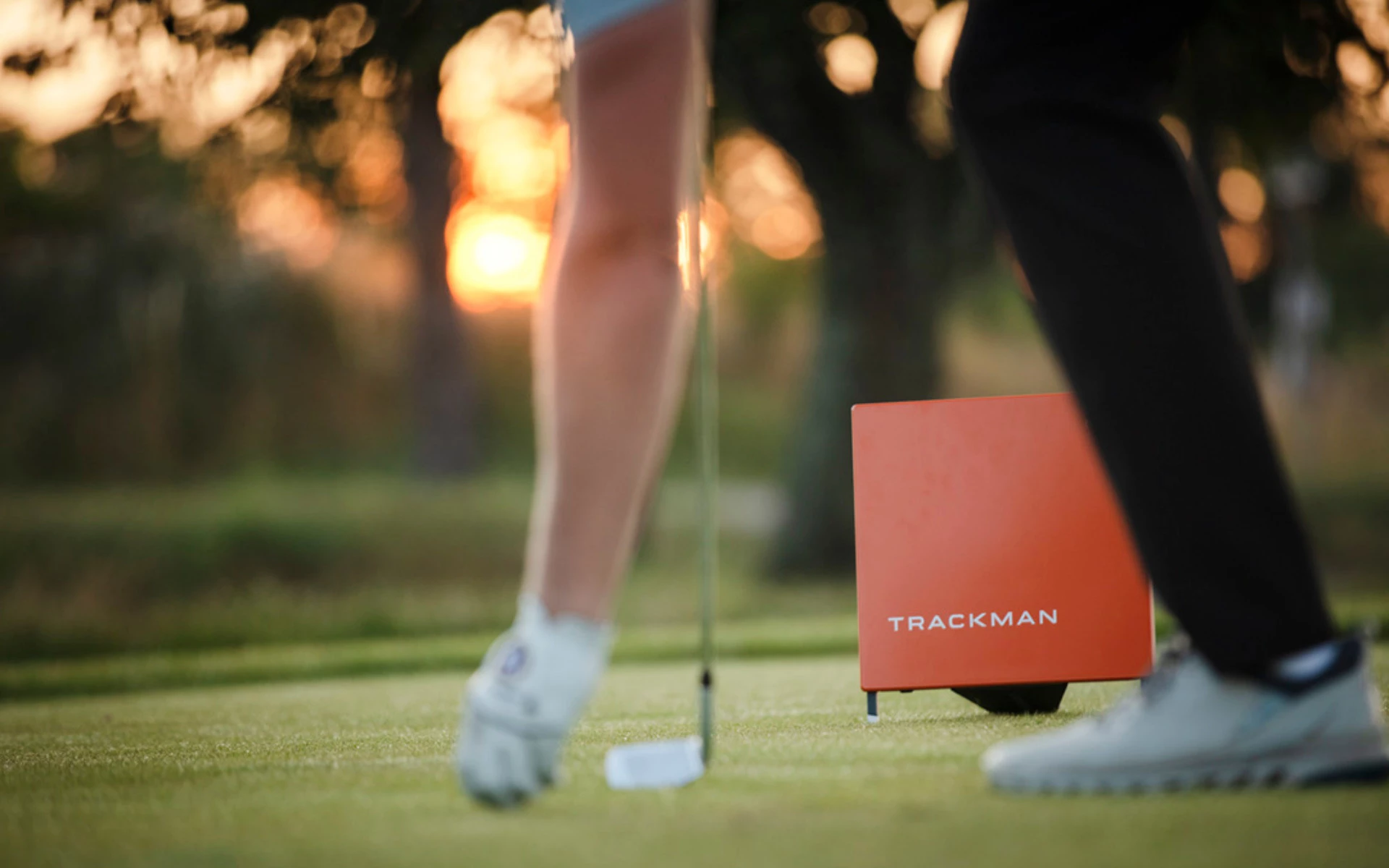 Our club fitting experience is further enriched by offering fitting systems from top manufacturers such as Callaway, TaylorMade, Titleist, and Ping. Combined with the cutting-edge technology of TrackMan, golfers can expect unparalleled precision and access to the latest equipment, tailored perfectly to enhance their performance on the course.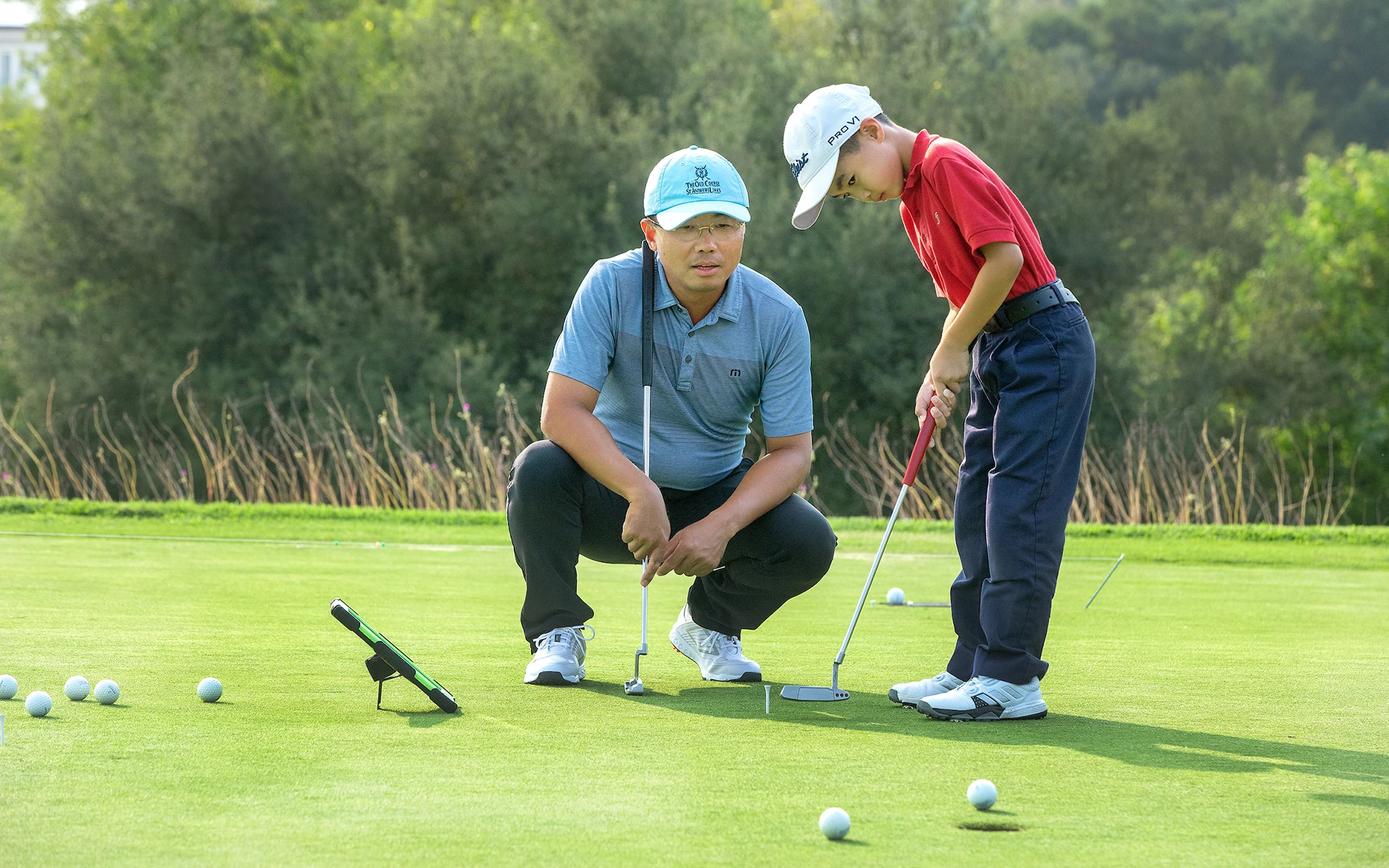 Based on principles of the American Development Model (ADM), Crush It! Juniors Program is a game-changing golf development program designed to help your junior golfers develop a deep love for the game and the abilities needed to perform on the course. Whether new or familiar with the game and for fun or friendly competition, the program provides kids with the tools to engage proactively in life and learn valuable lessons they can use in all areas of their lives, while at the same time enabling them to engage in developmentally appropriate experiences and learning opportunities that connect child and family at every step through a progression pathway.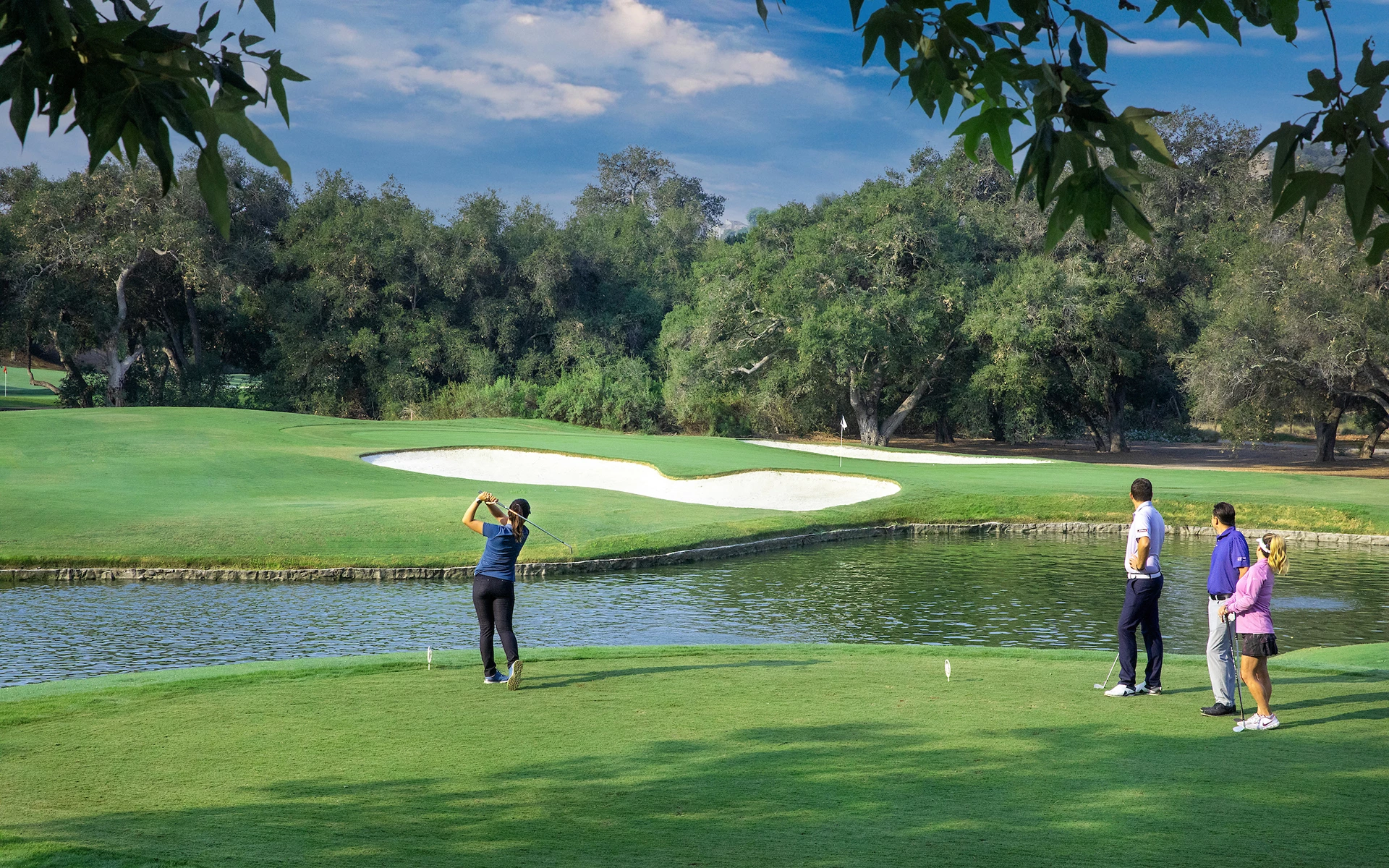 Whether you're picking up a club for the first time or if you're coming back to the sport after some time off, Game On! Program provides the ideal way for golfers to experience learning the game in an environment and structure that will enable them to build the skills, knowledge and social connections to actively play the game and maximize your membership. Where Game On! differs from other traditional programs is that it does not measure success based on completing a set number of classes. Instead, success is defined when you have achieved the criteria set out within a 3-Level Progression Pathway that ensures you have harnessed the knowledge, experiences and appropriate level of skill to play the golf course. The length of time spent on the program varies between golfer but it's why golf is a journey, not a marathon.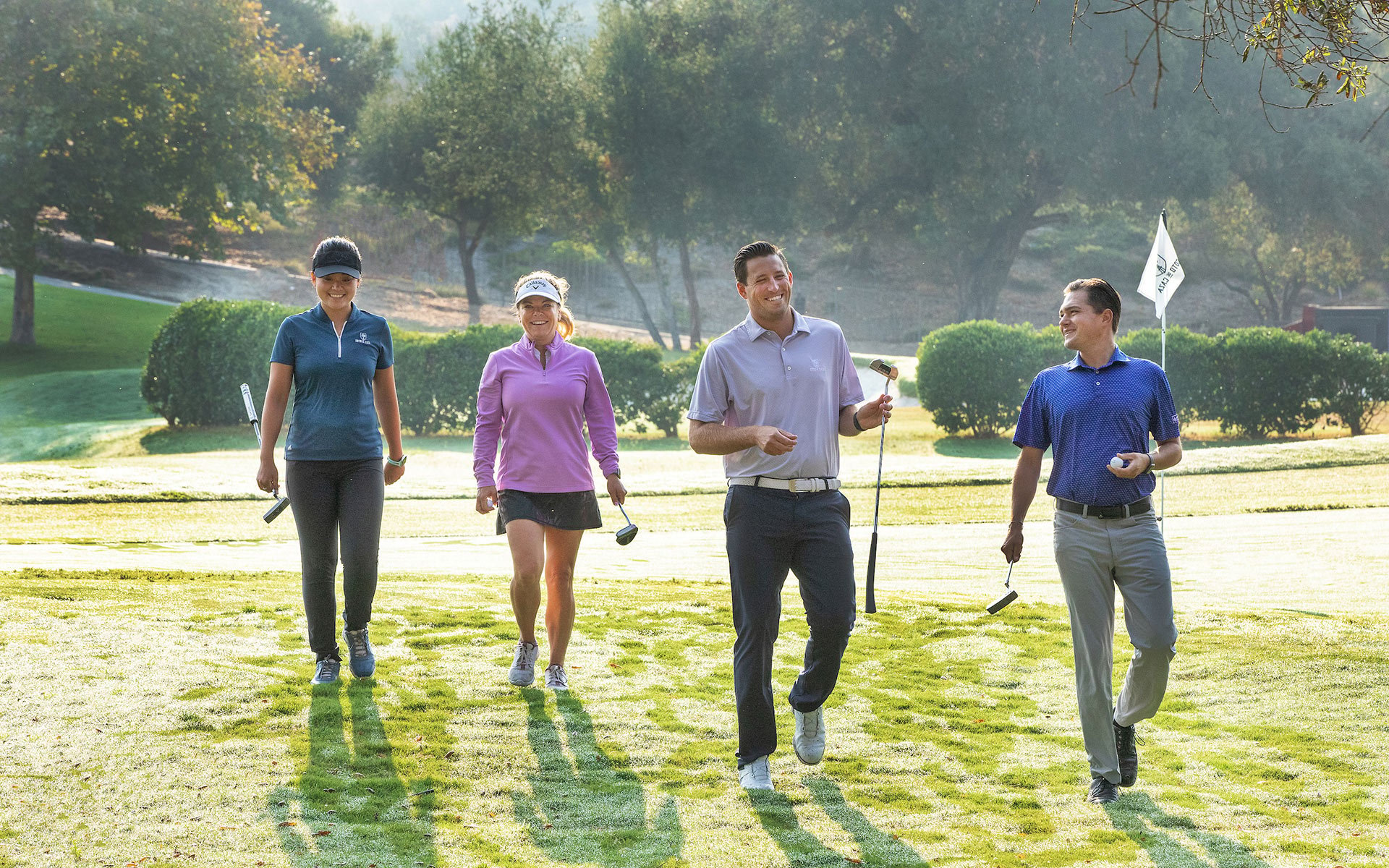 Teaching and coaching the game of golf has been a big part of my life ever since I was a teenager. To be able to make a difference in someone's journey through golf is my passion and keeps me driven every single day. Being the SCPGA Teacher and Coach of the Year and being named Golf Digest Best Young Teachers has always been a team award for me. For all the teachers and mentors I have had in my life, that have shown me the directions to be the best coach and version of myself. I still have more to learn and continue to grow and develop as the best PGA Professional I can be.
Blake Jirges