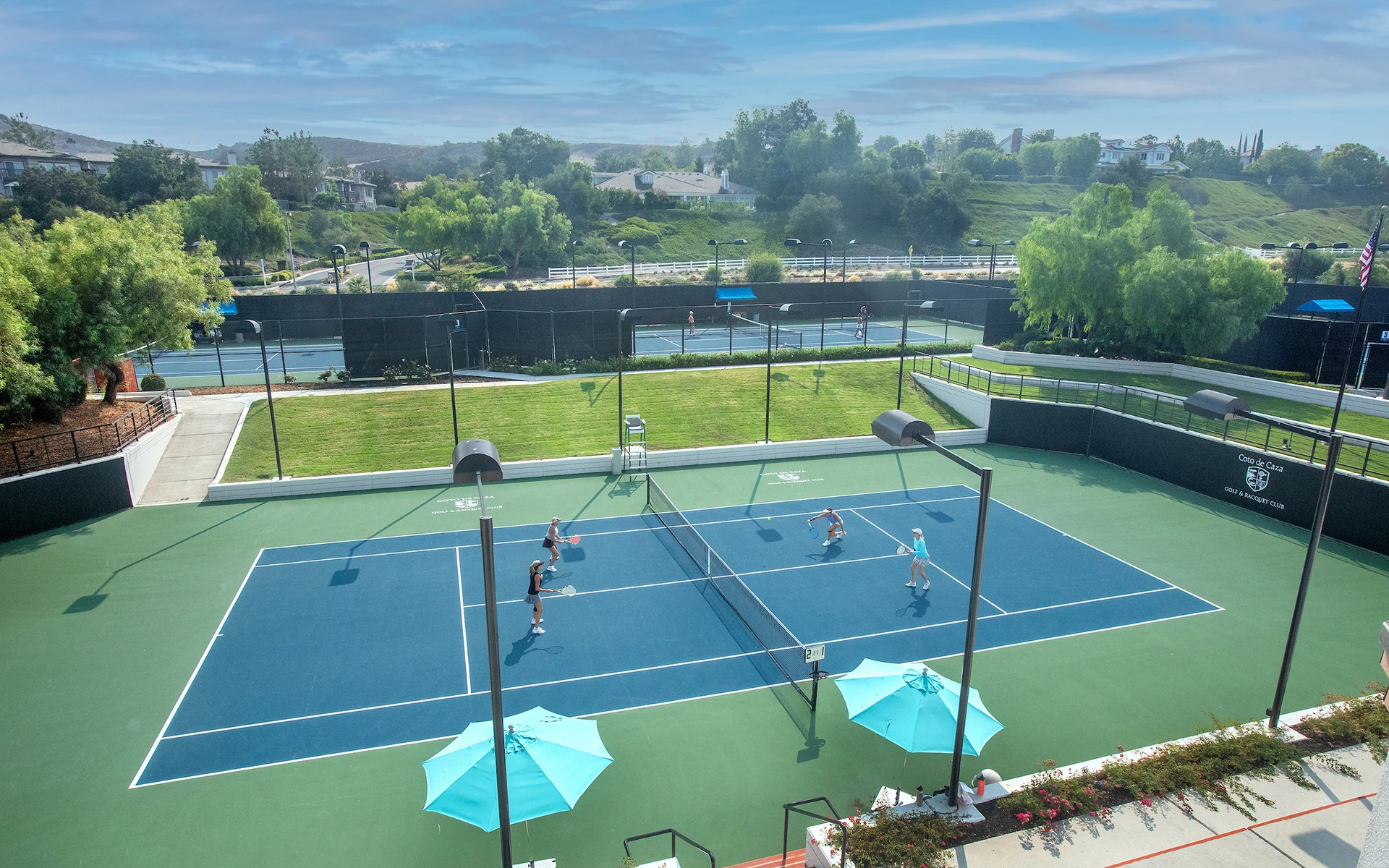 Coto de Caza Orange County Tennis Club
With state-of-the-art tennis facilities including 10 spectacular tennis courts, our Orange County tennis club is the best in the area.
OUR TENNIS AMENITIES INCLUDE:
A Stadium Center court
Ball machine
Four full-time and one part-time tennis professionals
Lessons and clinics to help improve players of any level
Come see our Orange County tennis courts for yourself!
PRIVATE TENNIS LESSONS IN ORANGE COUNTY
Our tennis professionals teach lessons and clinics for women, coed and younger players age 4 to 18.
Come improve your tennis game on our world-class Orange County tennis courts and learn the game from our talented professionals.
DEMO RACKETS
We have an extensive collection of Babolat and Head demo rackets, plus a large assortment of junior rackets in all sizes. Members are free to try out these rackets on our courts, then head to the Pro Shop to purchase the racket that works best for them.
JUNIOR PROGRAMS
At our Orange County tennis club, we have a robust Junior Program to help your children learn and love the game. From weeklong summer programs to clinics and private lessons, we will help your child become a better tennis player and have fun while doing it.
RESERVATIONS
Court reservations on our Orange County tennis courts can be made using the Court Reserve app.