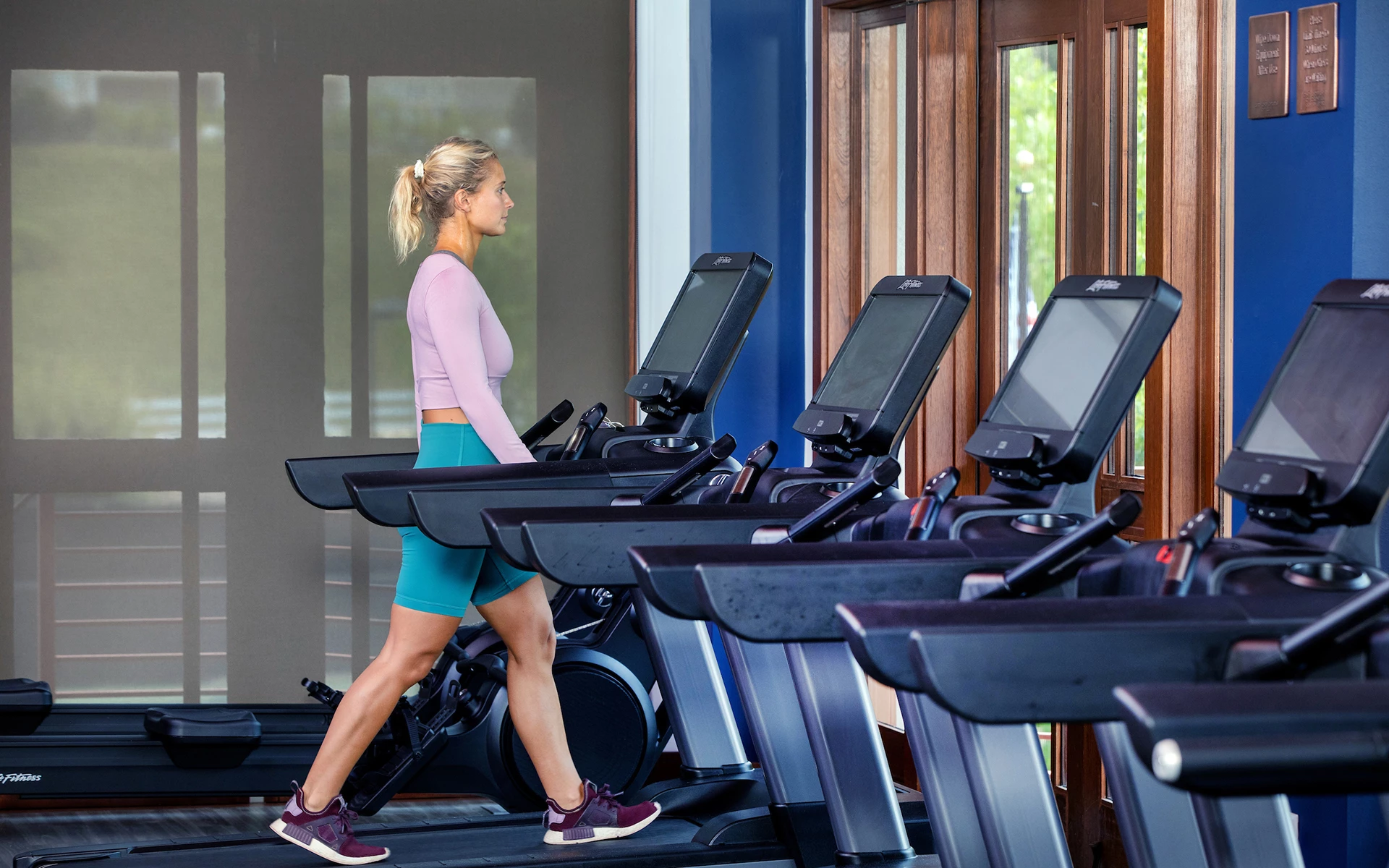 Get Fit in Orange County at the Coto de Caza Gym
Fitness & Wellness at Coto de Caza
The Sports Club at Coto de Caza is where our Members take advantage of the convenience of training to achieve better health and wellness or to improve their golf or tennis game—right here at our Orange County gym.
We are proud to offer a convenient, all-inclusive sports, fitness and wellness facility that gives each Member the tools and resources they need to achieve all their personal and sports-related fitness goals. With an assortment of daily group fitness classes, Pilates, golf, tennis, goal-specific personal training and more – our Members can train, recover, rejuvenate and see results all under one roof.
COMPLIMENTARY FIT START SESSION
All Members can start a new fitness program or overcome a plateau safely and effectively by scheduling a complimentary FIT START session with one of our NCCA-certified personal trainers. We are here to help and look forward to being with you every step of the way. Set up your appointment today and start achieving your goals.
PERSONAL TRAINING IN ORANGE COUNTY
Just getting started or not meeting your fitness goals? The Coto de Caza Golf & Racquet Club certified personal trainers are here for you. Our Members and trainers work together to unlock results utilizing the latest safe, effective, science-based training and nutritional methods. Personal one-on-one training is available in 50 min, 25 min (executive sessions) and Small Group Training.
If you have any questions about personal training, please contact our Director of Fitness, Shelly Lyons at shelly.lyons@invitedclubs.com
REFORMER PILATES
People train in Pilates to gain flexibility, improve spinal alignment, reduce stress, and develop a healthier life and spirit.
Developed by Joseph Pilates and brought to the USA in 1925, "Contrology" or modern-day Pilates is an exercise method that uses resistance through springs and proper alignment to strengthen and tone the core, increase flexibility and correct posture alignment through mindful breathing and disciplined movement.
*Classes are limited to 5 clients to ensure proper form and individual attention. Private and small group training is also available. If you would like to sign up, please call our Fitness Center at 949-858-2790. If you have any questions about our Pilates studio, please contact our Pilates Coordinator Rachael Hrisca at Rachael.hrisca@invitedclubs.com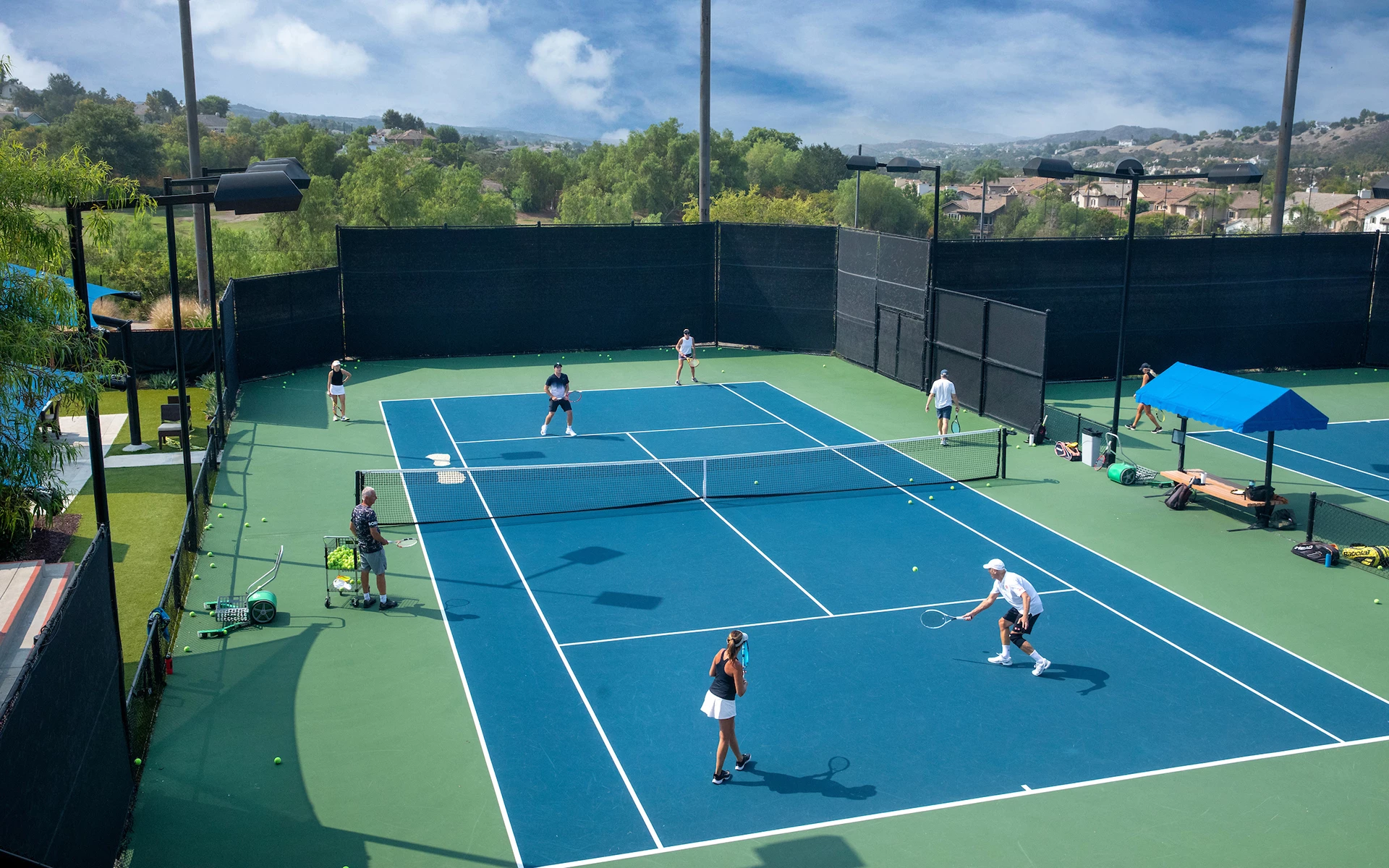 Perfect Your Serve
Tennis
Discover a premier Orange County tennis club, where players of all skill levels will find challenging and fun-filled play on the courts as well as exceptional programming that brings those who love the game together for competition and camaraderie.
Explore Racquet Sports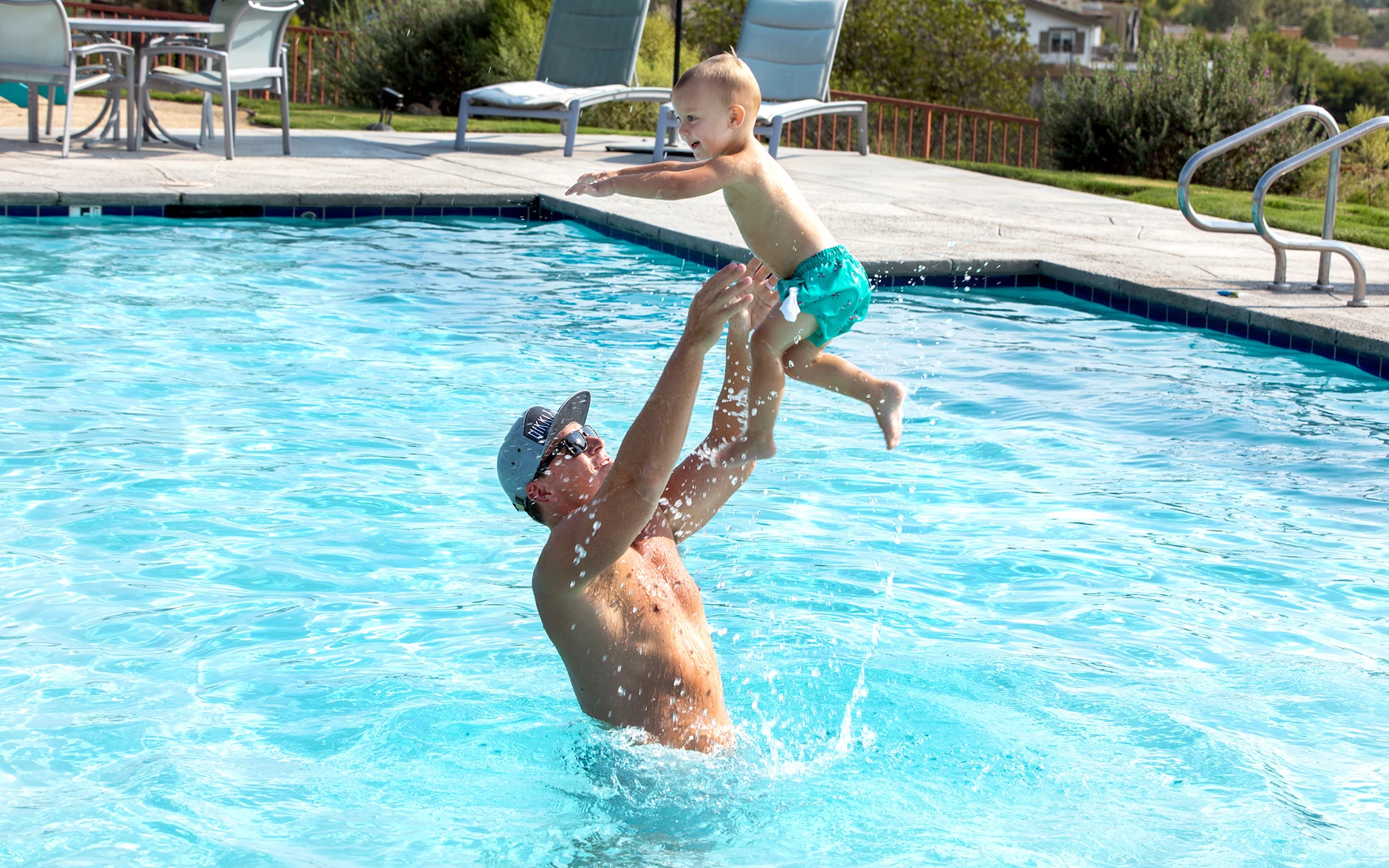 Swimming
Want to stay in shape? Take advantage of our three pools, each designed for a certain age group and swimming level. Members can also take advantage of our Jacuzzi.
Explore Swimming