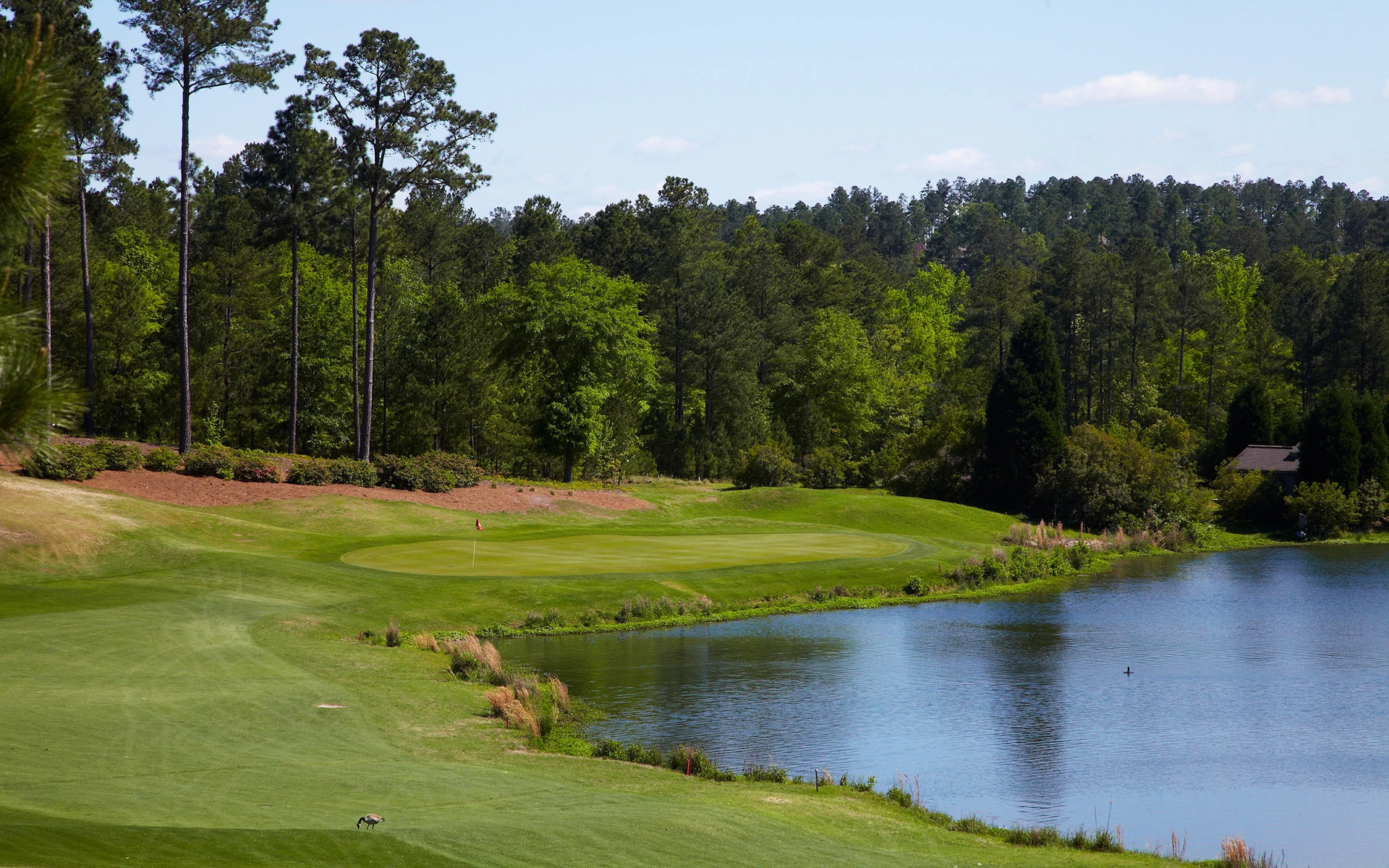 Golf Club in Aiken, South Carolina
One of the least stated, but most powerful satisfaction of belonging to a private golf and tennis club in Aiken, South Carolina, is the shared sense of heritage and of family traditions.
Woodside Country Club exudes the shared character of the Deep South and private club tradition – sublimely classic, elegant, and gracious. The Club is home to 45 holes of golf, 10 tournament-class tennis courts, a 25-yard swimming pool and a colonial-style clubhouse that combines both elegance and informality.
Initially opening in 1987 with 18 holes designed by Rees Jones, the Club completed its expansion in the spring of 1991, bringing to the Woodside Member an additional 18 holes designed by Bob Cupp and a daunting but enjoyable par-3 course also designed by Cupp. Each course was carefully designed to provide a challenge to various skill levels while preserving the integrity of the rolling and wooded terrain of the plantation. The player's maximum enjoyment is being derived from attention to detail and diligence in course management. The courses blend perfectly into the forest setting of towering pines, more than 60 acres of lakes, natural dogwoods and colorful native flowering plants. Both Rees Jones and Bob Cupp have applied unique imagination in building two signature courses indelibly inscribed upon the beauty of the natural terrain.
Woodside Country Club brings to bear an uncommon camaraderie among Members and a level of passion for personalized service that prevails throughout every aspect of Club life.
Retire in South Carolina with Us
Retire close to home! It's an easy drive back to the Midwest if you travel from states such as Ohio and Michigan. Enjoy a full retirement from South Carolina where you can still have all the fun that comes with retirement, such as playing golf and traveling around the country.
As a Member of Woodside Country Club, you'll have access to 45 holes of championship golf, tennis, a 25-yard swimming pool, colonial-style clubhouse, fun-themed events and more. Membership also includes access to Invited's network of more than 300 private clubs and more than 1,000 hotels, resorts and entertainment venues. A simple upgrade gives you more network benefits as you travel.
Retire in Aiken, South Carolina, and live the good life at Woodside Country Club.
We offer many types of memberships.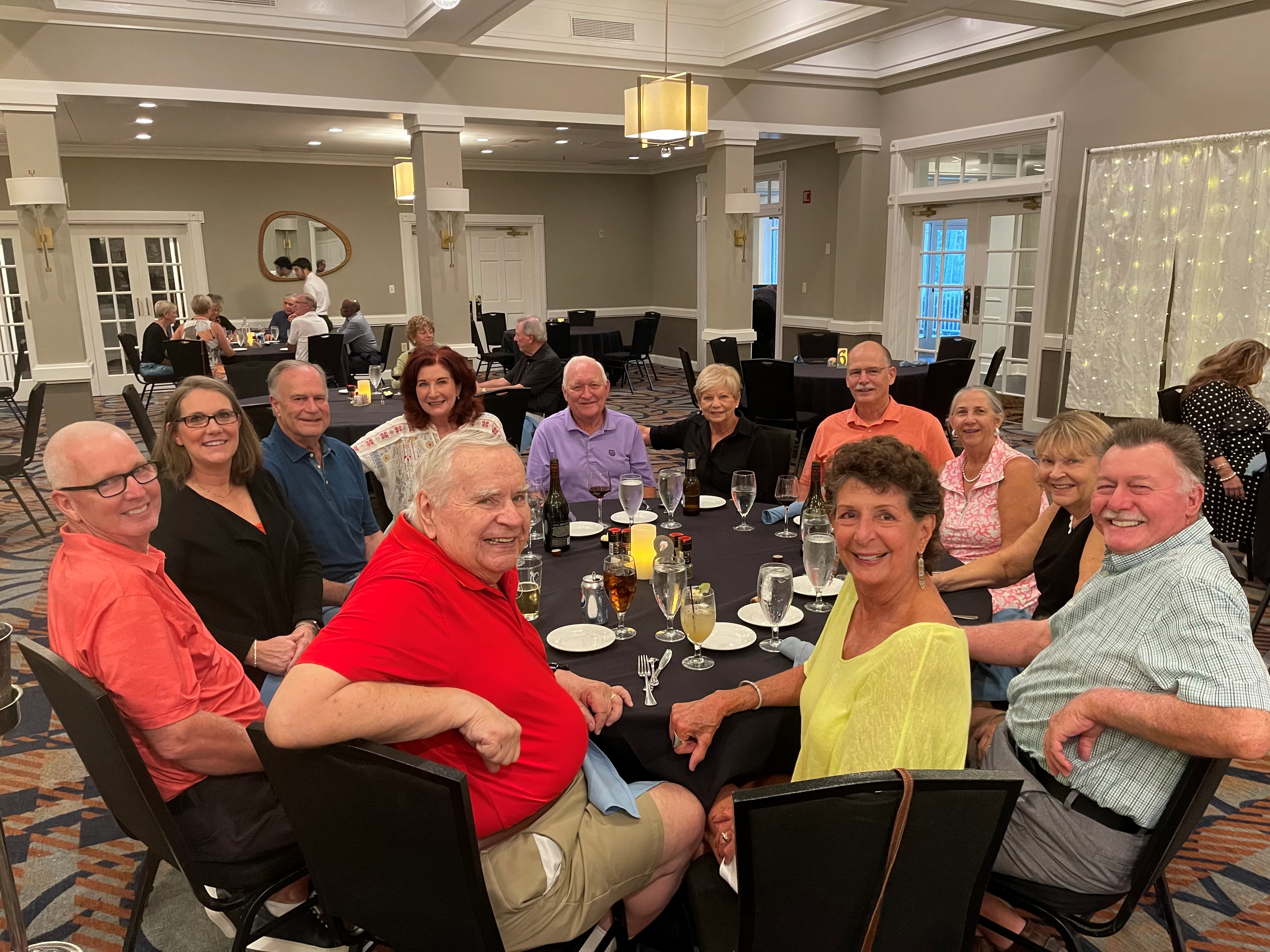 It is expected that Members will choose to dress in a fashion befitting the surroundings and atmosphere provided in the setting of the Club and will advise their guests accordingly. Dress throughout the Club is casual attire in good taste. Such attire includes collared shirts, appropriate skirts, nice shorts, pants, and slacks. Denim is only acceptable for special events specifically allowing denim. In these cases the denim must be "Club Appropriate Denim" which is defined as follows: Denim which is neat and clean but not including cut-offs or denim/jeans which are soiled/stained or have holes, tears or frayed material or denim which is worn in such that under garments or skin is displayed. Tennis or golf attire may be worn in Mulligan's Grill.
It is requested that ladies and gentlemen remove their hats or visors during dinner hours in Mulligan's Grill. As a general rule, gentlemen are required to wear jackets for select dining and ladies an appropriate equivalent. From time to time, a preferred dress code is provided for certain special events.