Premier Aiken Golf Courses
If you're searching for some great Aiken golf courses, look no further than Woodside Country Club. With 36 holes of championship golf and a nine-hole par-three course, golf pros and novices alike will enjoy this Club's challenge and natural beauty. Both Rees Jones and Bob Cupp have applied unique imagination in building two signature courses indelibly inscribed upon the beauty of the natural terrain.
The play's maximum enjoyment is derived from attention to detail and diligence in course management. The courses blend perfectly into the forest setting of towering pines, more than 60 acres of lakes, natural dogwoods and colorful native flowering plants. The pristine environment, coupled with its unmatched challenge, make our courses stand apart from all other Aiken golf courses.
Find out more about our beautiful Aiken golf courses at Woodside.
Crush It! Juniors Program
Based on principles of the American Development Model (ADM), Woodside Country Club's Crush It! Juniors Program is a game-changing golf development program designed to help your junior golfers develop a deep love for the game and the abilities needed to perform on the course.
Whether new or familiar with the game and for fun or friendly competition, the program provides kids with the tools to engage proactively in life and learn valuable lessons they can use in all areas of their lives, while at the same time enabling them to engage in developmentally appropriate experiences and learning opportunities that connect child and family at every step through a progression pathway.
At the core of Woodside Country Club's Crush It! Program is the development of a "golfer for life" through the motto, "Skills for golf, skills for life" by through:
Confidence
Respect
Understanding
Self-discipline
Hard work
Integrity
Talent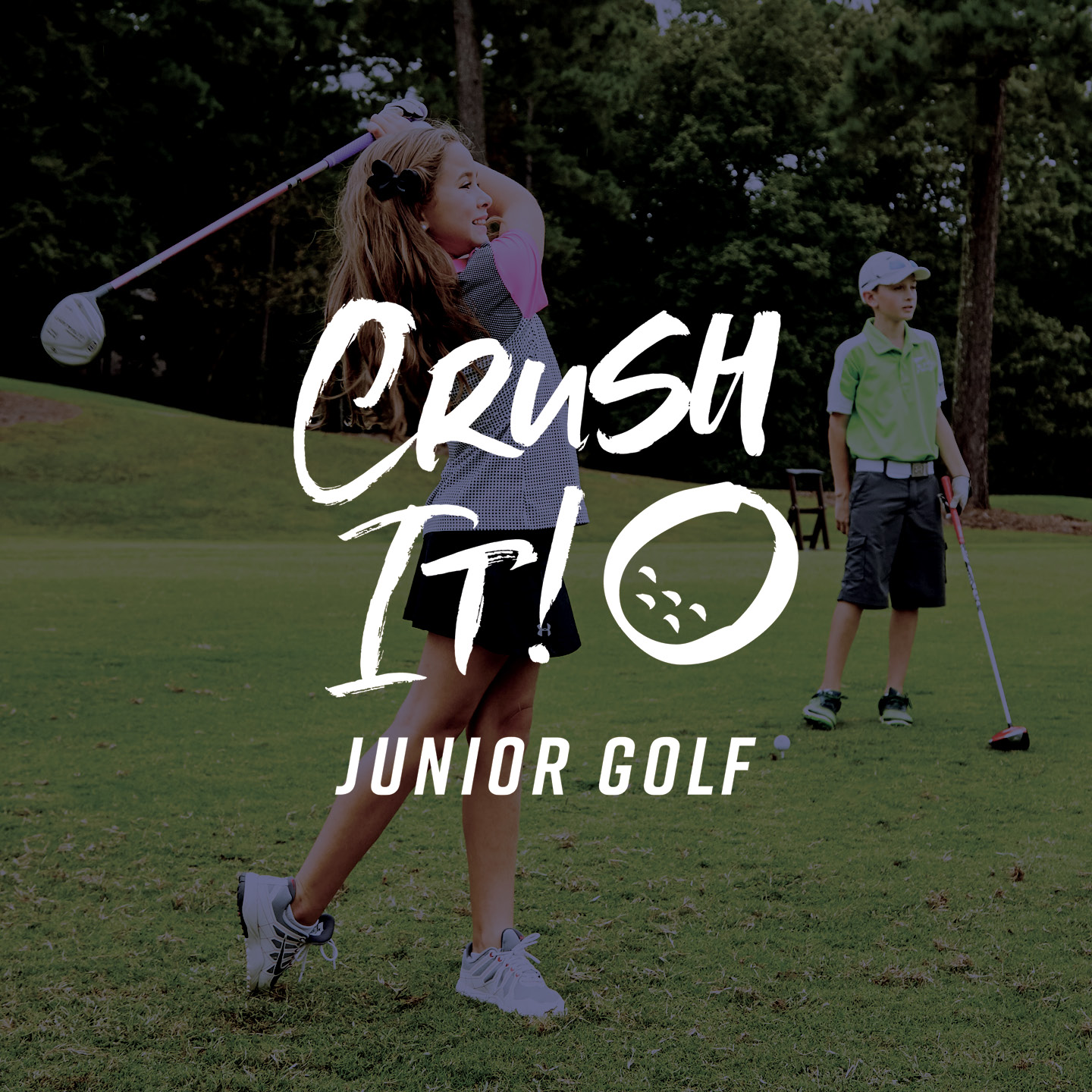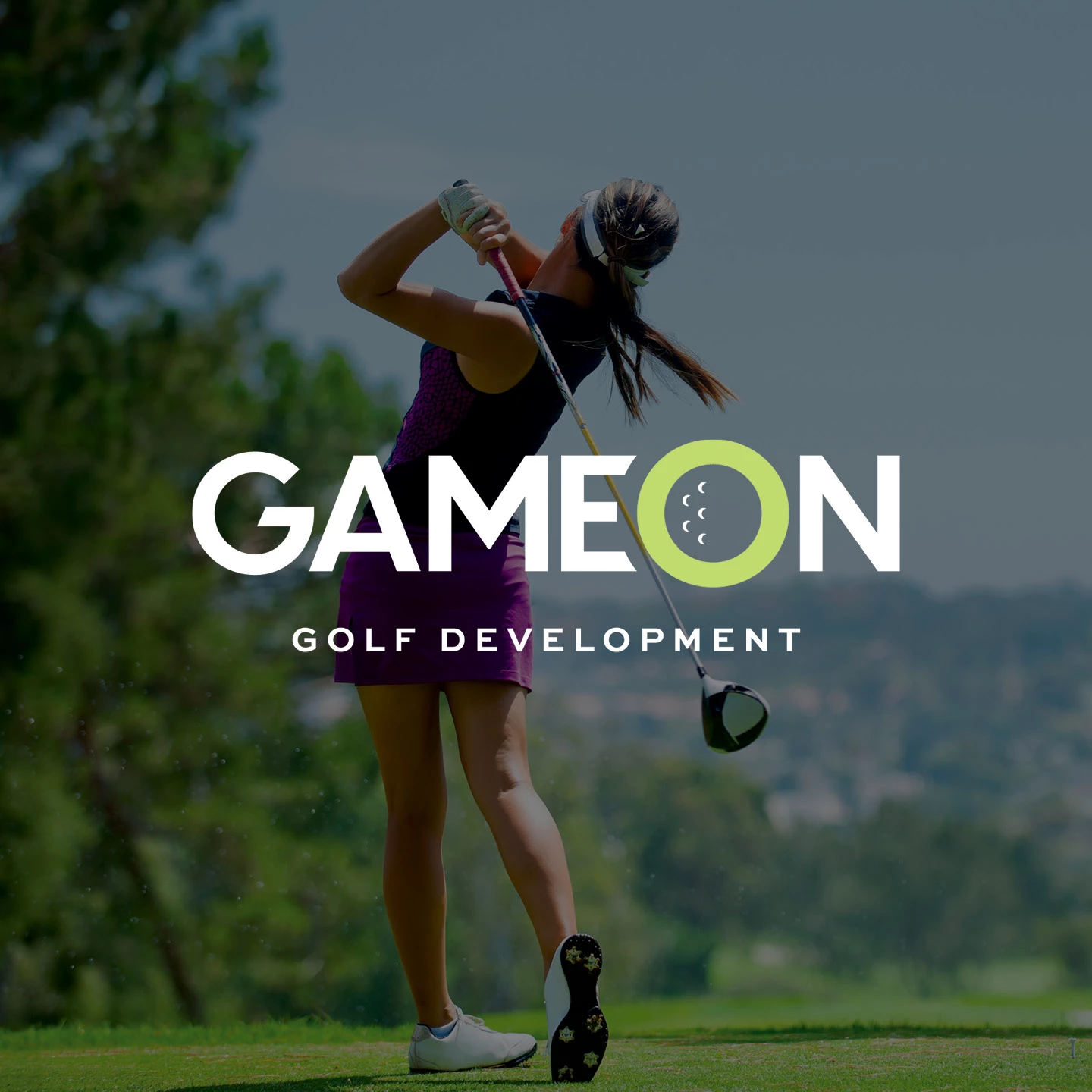 Game On! Program
Whether you're picking up a club for the first time or if you're coming back to the sport after some time off, Woodside Country Club's Game On! Program provides the ideal way for golfers to experience learning the game in an environment and structure that will enable them to build the skills, knowledge and social connections to actively play the game and maximize your Woodside Country Club membership.
Where Game On! differs from other traditional programs is that it does not measure success based on completing a set number of classes. Instead, success is defined when you have achieved the criteria set out within a 3-Level Progression Pathway that ensures you have harnessed the knowledge, experiences and appropriate level of skill to play the golf course. The length of time spent on the program varies between golfer but it's why golf is a journey, not a marathon.
No matter where your golf journey is taking you, Woodside Country Club is excited to welcome you to the sport! From socializing in a friendly and fun environment to focusing on health and wellness, golf has something for everyone and for every family through:
Making New Social Connections
Spending more time with loved ones
Learning a new skill
Healthier lifestyle
An activity great for the entire family
Golf Associations
Woodside Country Club has two organized leagues for women golfers. The Ladies Golf Association (LGA) is an 18-hole league and The Niners is a 9-hole league. Both organizations offer women golfers fellowship among the members, an opportunity to improve their golf game, and organized competition. Both organizations have regular play days weekly. If you would like more information about playing in a league, contact the Clubhouse today!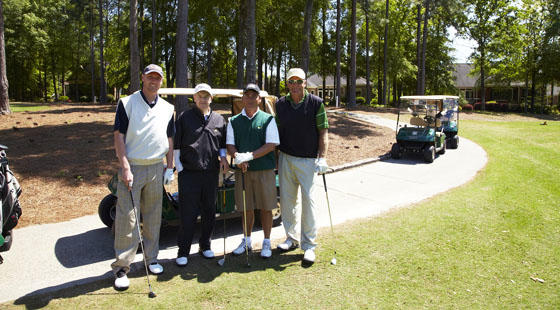 The Men's Golf Association (MGA) is committed to providing the most enjoyable golf tournament schedule for the greatest number of men and to increasing membership in the organization. The MGA provides great fellowship among its members and an opportunity to improve their golf game. A fun way to participate in organized competition. MGA annual dues are $35.
For more information about our Men's Golf Association, visit their website!