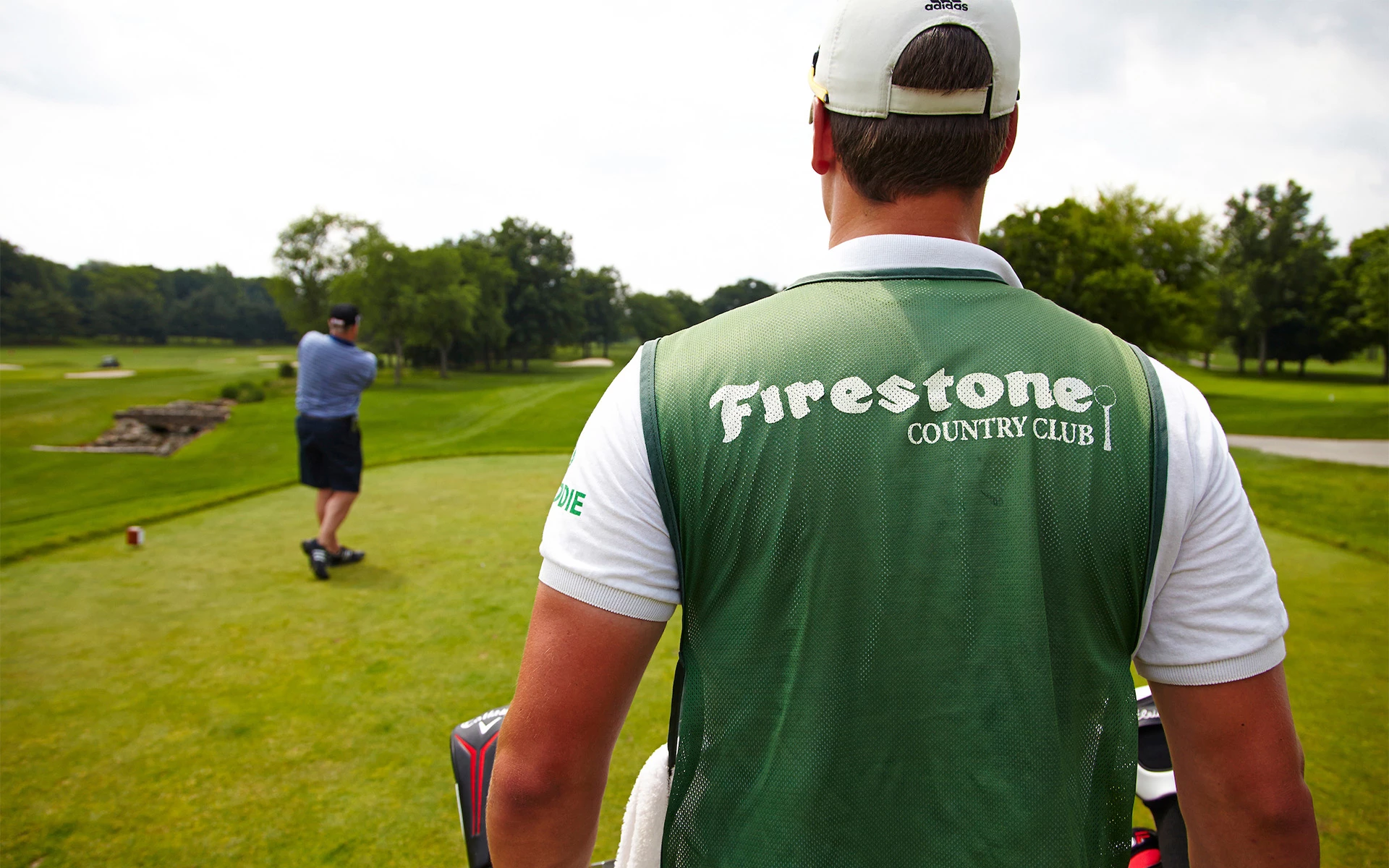 About the Caddie Program
Our Caddie Program is designed to provide a true 'full-service' golf experience, in line with Firestone's rich golfing heritage. We offer two options to cater to your needs: Walking Caddies and Forecaddies. These dedicated individuals serve not only as on-course experts but also as ambassadors of Firestone Country Club. Whether you're looking for advice on your next shot or to learn about the history of our championship courses, our caddies have you covered.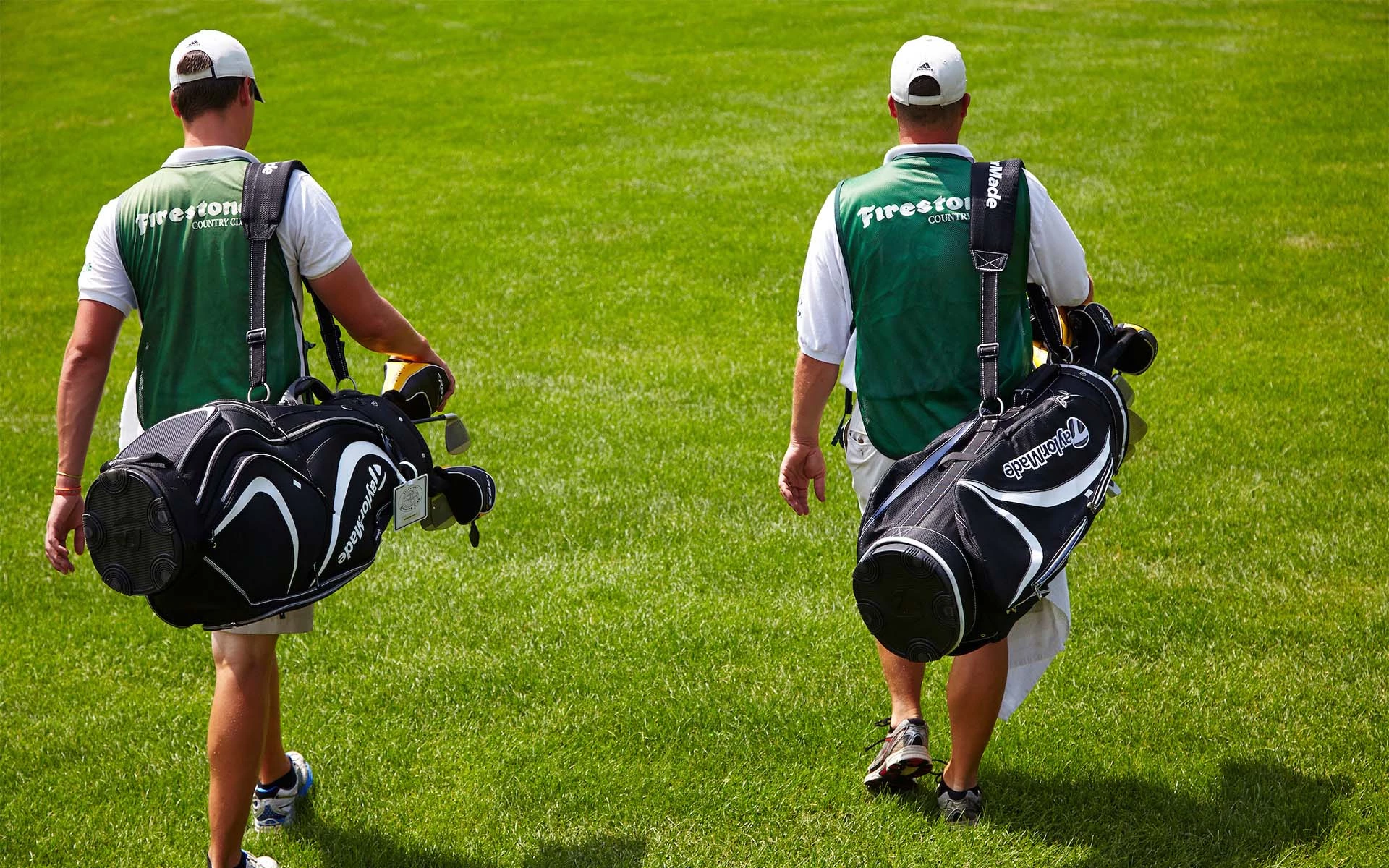 Walking Caddies: Full-service support, including bag carrying, advice, and historical insights.
Forecaddie: Similar services as walking caddies, excluding bag carrying.
Stay & Play and Unaccompanied Group Play
• As a way to enhance the golf experience for you and your guests on our championship golf courses, we require a forecaddie for certain groups. If a group is Stay & Play or an Unaccompanied group, a forecaddie is mandatory. The forecaddie helps ensure that your guests have a great time and play at the appropriate pace (4 hours). They also assist with understanding the golf course, locating golf balls, raking bunkers, fixing ball marks and replacing divots.
Caddie Availability
• Day-of-Play: Until 2 p.m. daily
• Advance Booking: Anytime, 7 days a week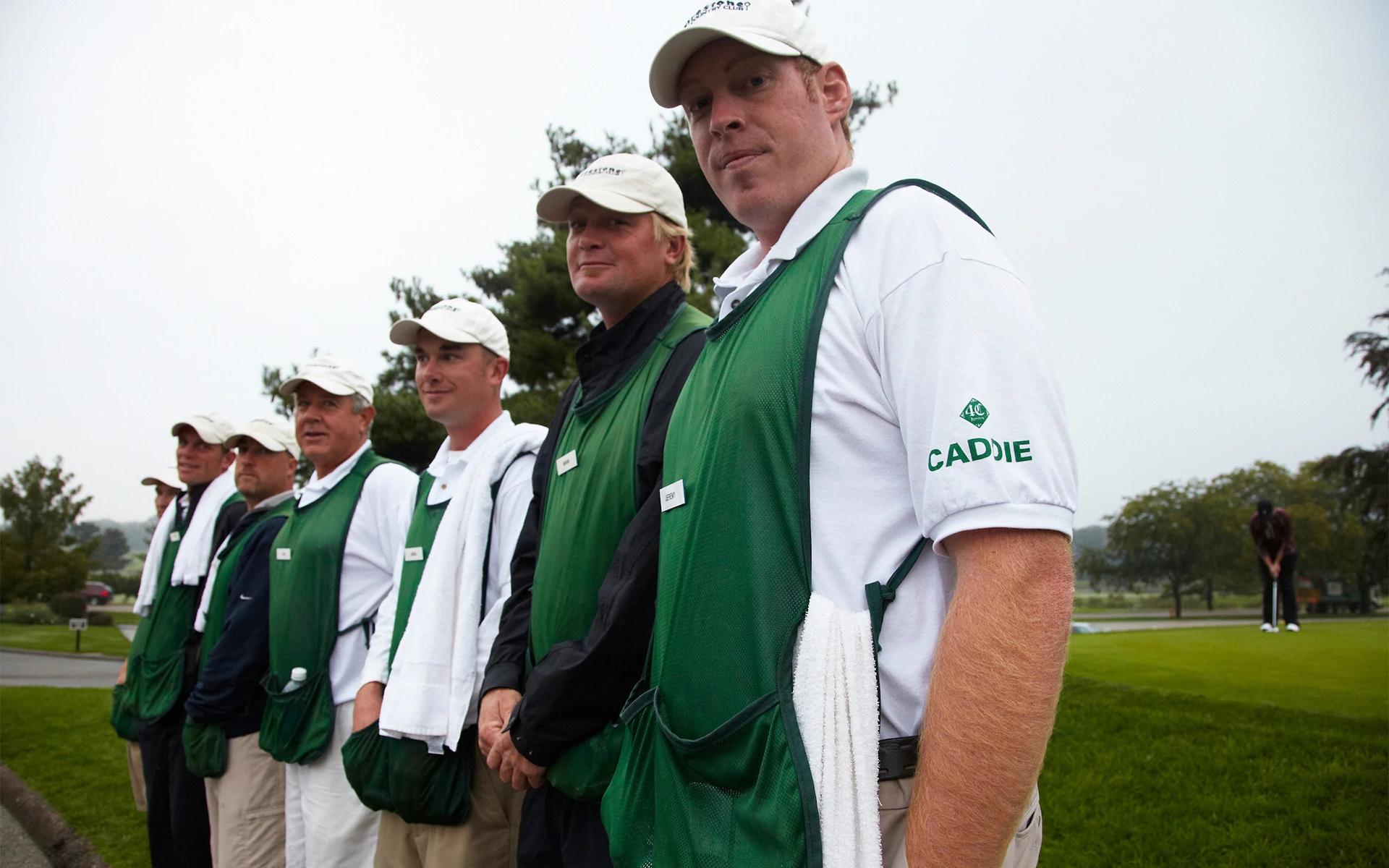 Walking Caddies: $70 per player
Forecaddie: $25 per player
Stay & Play and Unaccompanied Group Play
Recommended Gratuity per Person (May be paid in cash or Members and guests may charge back to Member/room/credit card)
• Forecaddie:
• 1 player: $100 per bag
• 2 players: $50 per bag
• 3 players: $40 per bag
• 4 players: $35 per bag
• Walking Caddie:
• Single Bag: $100 per bag
• Double Bag: $80 per bag
*Gratuities are recommended minimums and based on the level of service provided.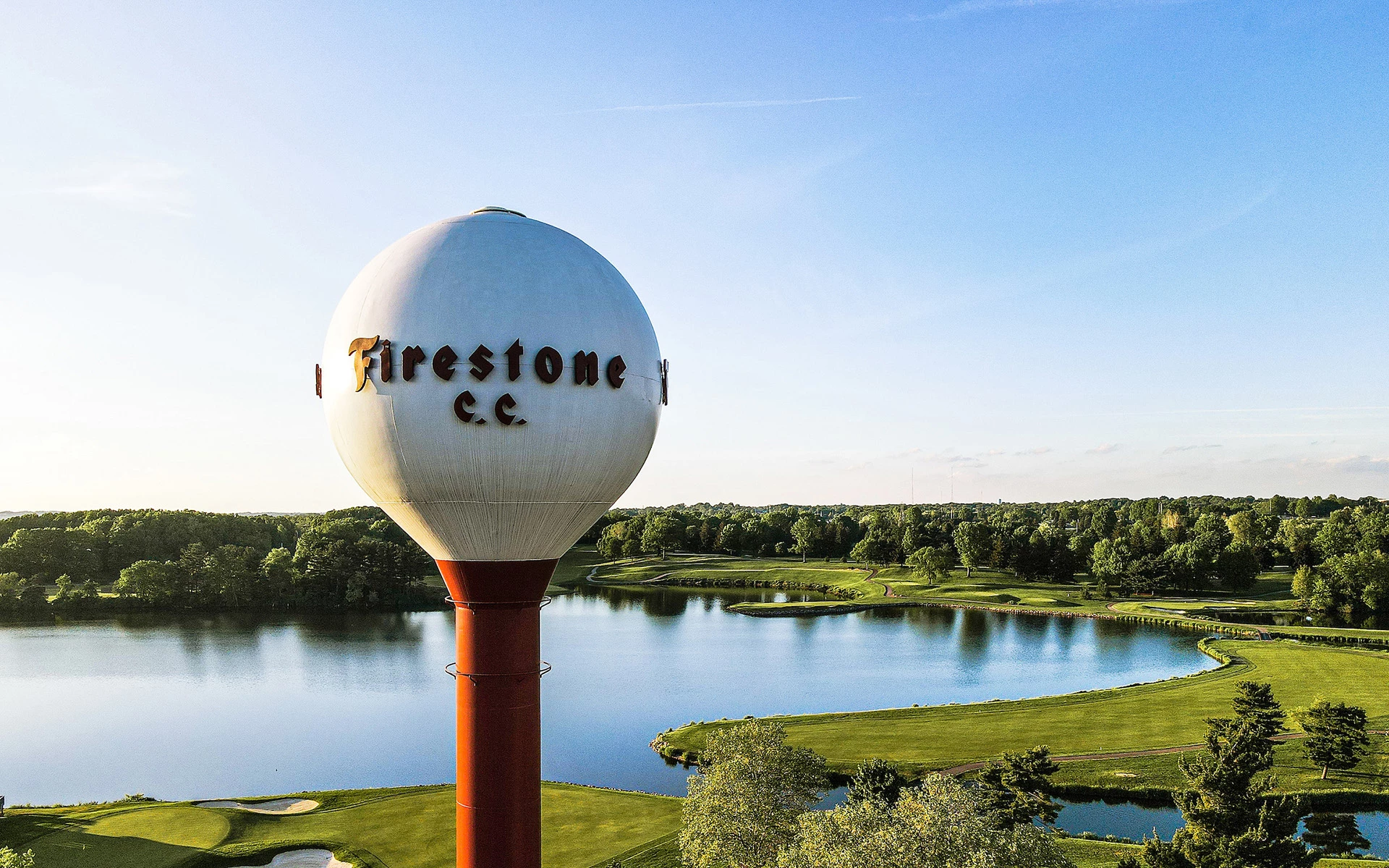 Booking your caddie is easy. You can reserve your caddie in two ways: when booking your tee time through our Tee Time Office at 330.245.3200 or by contacting our dedicated Caddie Master directly. We recommend booking at least one day in advance to secure your preferred times, but if your golf plans change, don't worry. We strive to have caddies available for short-notice requests and will do our best to accommodate your needs.
Please note that all our caddies work under the supervision of the Caddie Master and are employed by 4C Limited, not Firestone Country Club. They receive a portion of the fee.
*Cancellation Policy: Cancellations within 24 hours will be billed the full fee.