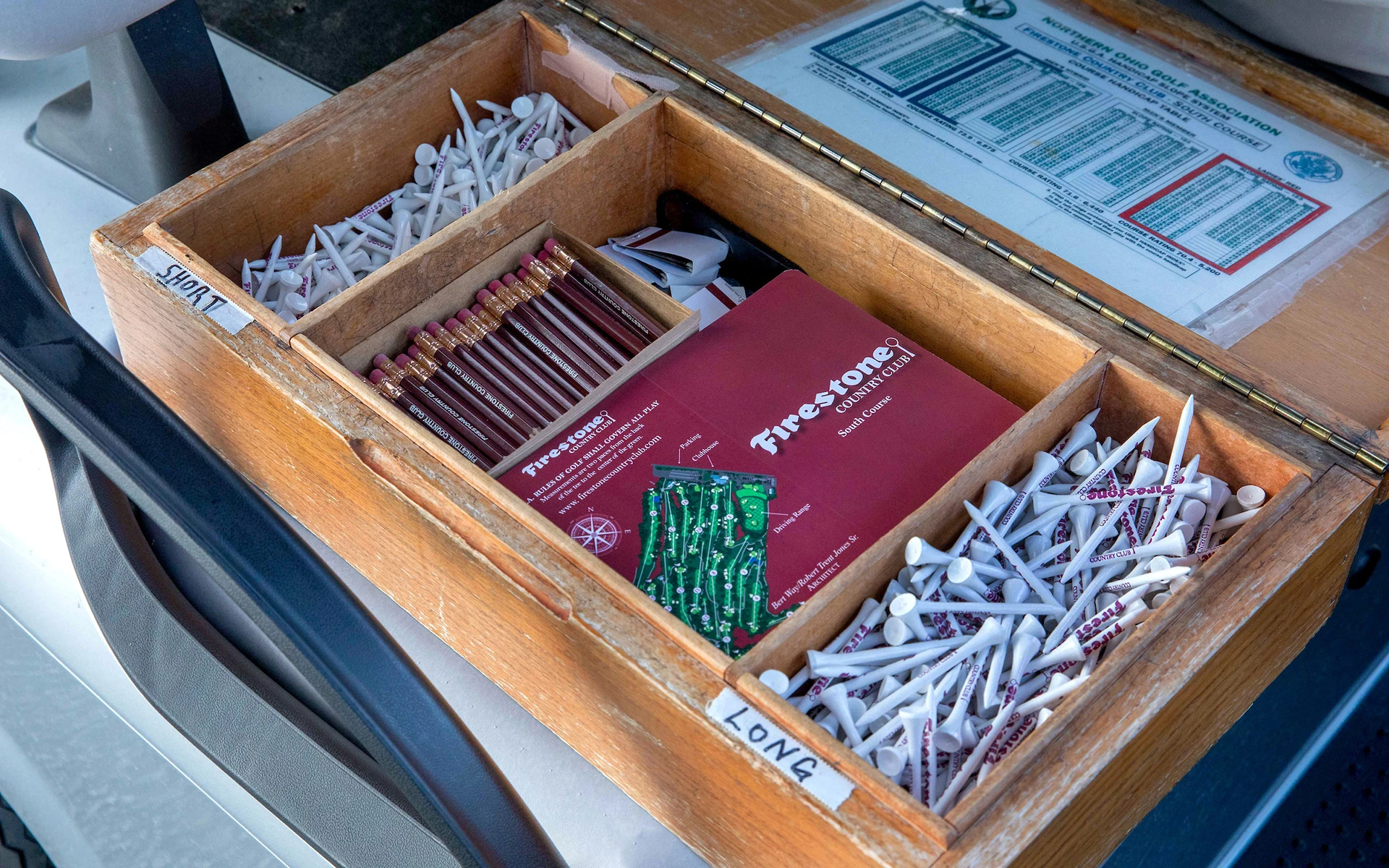 Firestone Country Club Golf Services
2022 Firestone Coaching & Club Fitting Programs
"Our talented and highly-qualified Golf Professional team is committed to providing superior coaching and state-of-the-art technology to assist players of all skill levels. Our focus is on the whole game, including the full swing, the short game, course management, rules and etiquette, the importance of proper equipment for your enjoyment of golf. Helping you to achieve the confidence you need to fully enjoy the game; every aspect of what is offered is part of an unparalleled golfing experience that will help players cultivate their talent and capitalize on their potential."
Dale Davis, Certified PGA
Director of Golf
Firestone Country Club
Services and Golf Club Fitting in Akron, Ohio
Individual Coaching Sessions
| | | | | | | | |
| --- | --- | --- | --- | --- | --- | --- | --- |
| PGA Director of Golf/Head Golf Professional | | | | | | PGA Assistant Golf Professionals | |
| 45 minutes | $100 | | | | | 45 minutes | $75 |
| 9-hole Playing Sessions: | $200 | | | | | 9-hole Playing Session: | $150 |

As each student begins to develop and understand his or her own golf swing, next level coaching is needed. TrackMan Analysis is available to help map and improve several key data parameters - ball speed, attack angle, club path, face angle, etc. TrackMan Analysis captures the golf swing with a built-in HD video camera or with the use of external cameras. Whether it is used for golf swing lessons, analysis, or club fitting, the golf radar and software are suited to be used by professional trainers, coaches, players, and beginners alike.
Our software also offers games and other practice applications to help develop the student's golf swing.
Corporate Golf Clinics
Create an unforgettable corporate event by adding a customized golf clinic with our team of professionals. Any combination of demonstration clinics, hands-on coaching, one-, two-, and three-hour programs will have your group in fine form. Our trained professionals will sit down and customize a clinic for your needs; full swing, short game, wedge and putting fitting, driving for distance, trouble shots and many more customized golf clinics are available. All you need to do is choose which one is best for you.
2 – 8 Participants: $200/hr
9 – 16 Participants: $275/hr
17+ Participants: $300/hr
Club Fitting
New club technology offers golfers the ability to hit the ball further and more accurately, however a Golf Magazine study found that 90% of U.S. golfers may be playing with clubs that don't fit properly. Using Trackman, our expert club fitters we help you find the right equipment custom fit for your swing. Trackman Pro is the gold standard of launch monitors and simulators, and is the same system the PGA Tour uses to track pro stats. Every golfer has unique and distinctive tendencies and nuances to his/her swing. The advantage of custom fit clubs is the ability to use those tendencies and nuances to your advantage.
| | | |
| --- | --- | --- |
| Driver/Fairway Fitting: | $60 with club purchase | $120 without club purchase |
| Hybrid/Iron Fitting: | $60 with club purchase | $120 without club purchase |
| Wedge Fitting w/Gap & Distance: | $60 with club purchase | $120 without club purchase |
| Putter Fitting and Analysis: | $40 with club purchase | $80 without club purchase |
Club Repair Services
Re-gripping: $12 per club
Lie & Loft Adjustment: $8 per club
Golf Bag Storage
Annual club storage and cleaning is available to all Members. Temporary club storage and temporary travel bag storage is also available. Any Member desiring this service may do so by contacting the Golf Shop.
Handicaps
Handicaps are computed in accordance with the USGA handicap system. To establish or transfer a handicap, all appropriate information must be given to the Golf Shop and they will then enter you in the computer. Responsibility for posting one's scores rests with each Member. Please be sure to use Equitable Stroke Control when posting scores. Please enter all scores whether home or away and post all tournament scores as such.
The handicap computer is located in the Golf Shop. Scores can also be posted online through the Members only website or GHIN.com.