The Devlin Course
The original Devlin/Von Hagge par 71 course is a traditional design with tree-lined fairways, several creeks, lakes and fast, undulating greens. Home to the PGA's Nationwide Tour for 12 years, the Devlin/Von Hagge is a great 6,723-yard gem which challenges even the best players. Holes: 18 | Par: 71 | Length: 6,700 yards | Slope: 121-133 | Designer: Bruce Devlin, Robert von Hagge.
Learn More
The Weiskopf Course
The Weiskopf/Morrish-designed course is a par 71 with 6,872 yards of challenging diversity and is a great compliment to its older brother, "the Devlin." The Weiskopf is more of a risk/reward type of golf course, with Tom Weiskopf's signature par 4 No. 7, 600-yard par 5 No. 13, and demanding par 3's. Holes: 18 | Par: 71 | Length: 6,900 yards | Slope: 127-136 | Designer: Tom Weiskopf, Jay Morrish.
Learn More
Crush It! Juniors Program
Based on principles of the American Development Model (ADM), Quail Hollow Country Club's Crush It! Juniors Program is a game-changing golf development program designed to help your junior golfers develop a deep love for the game and the abilities needed to perform on the course.
Whether new or familiar with the game and for fun or friendly competition, the program provides kids with the tools to engage proactively in life and learn valuable lessons they can use in all areas of their lives, while at the same time enabling them to engage in developmentally appropriate experiences and learning opportunities that connect child and family at every step through a progression pathway.
At the core of Quail Hollow Country Club's Crush It! Program is the development of a "golfer for life" through the motto, "Skills for golf, skills for life" by through:
Confidence
Respect
Understanding
Self-discipline
Hard work
Integrity
Talent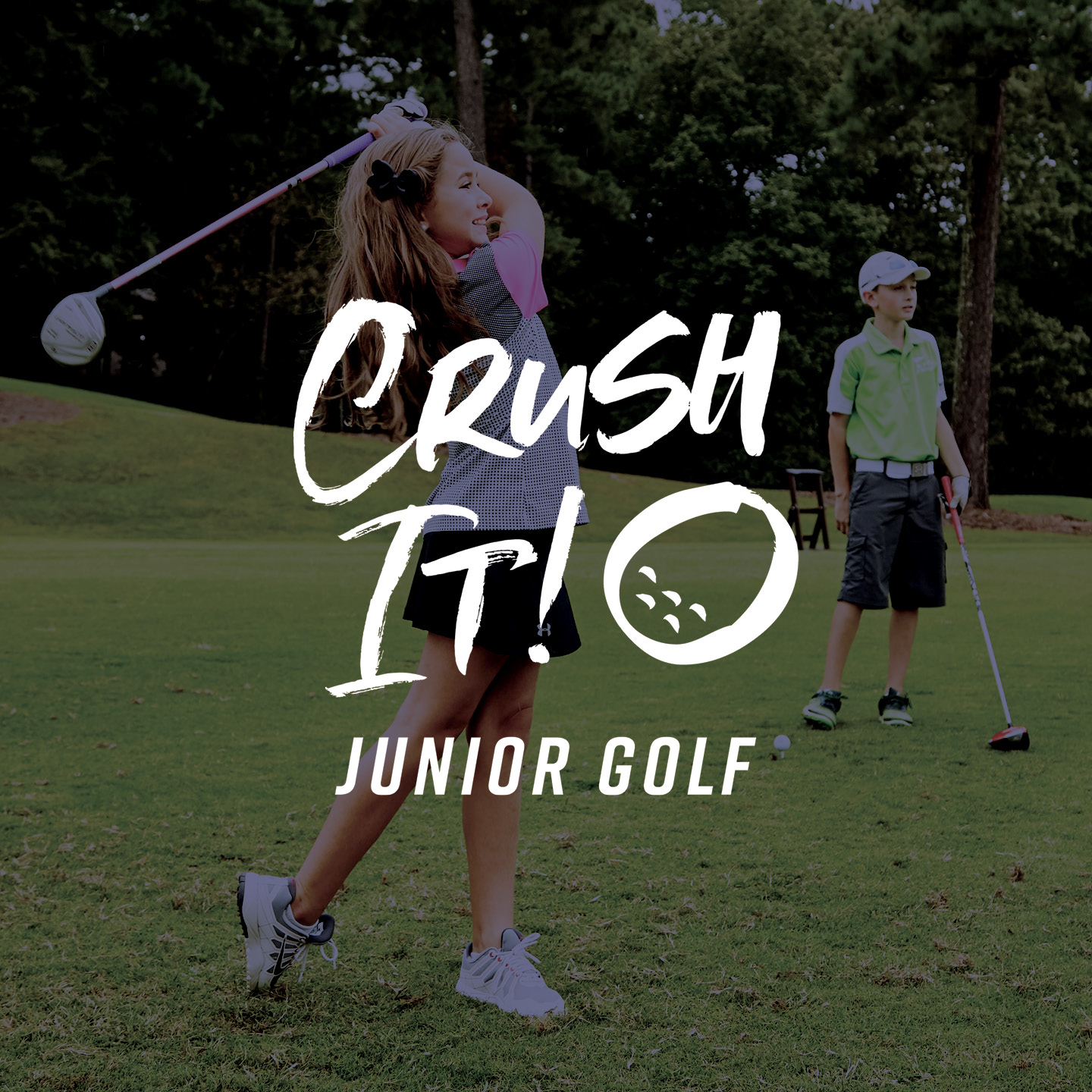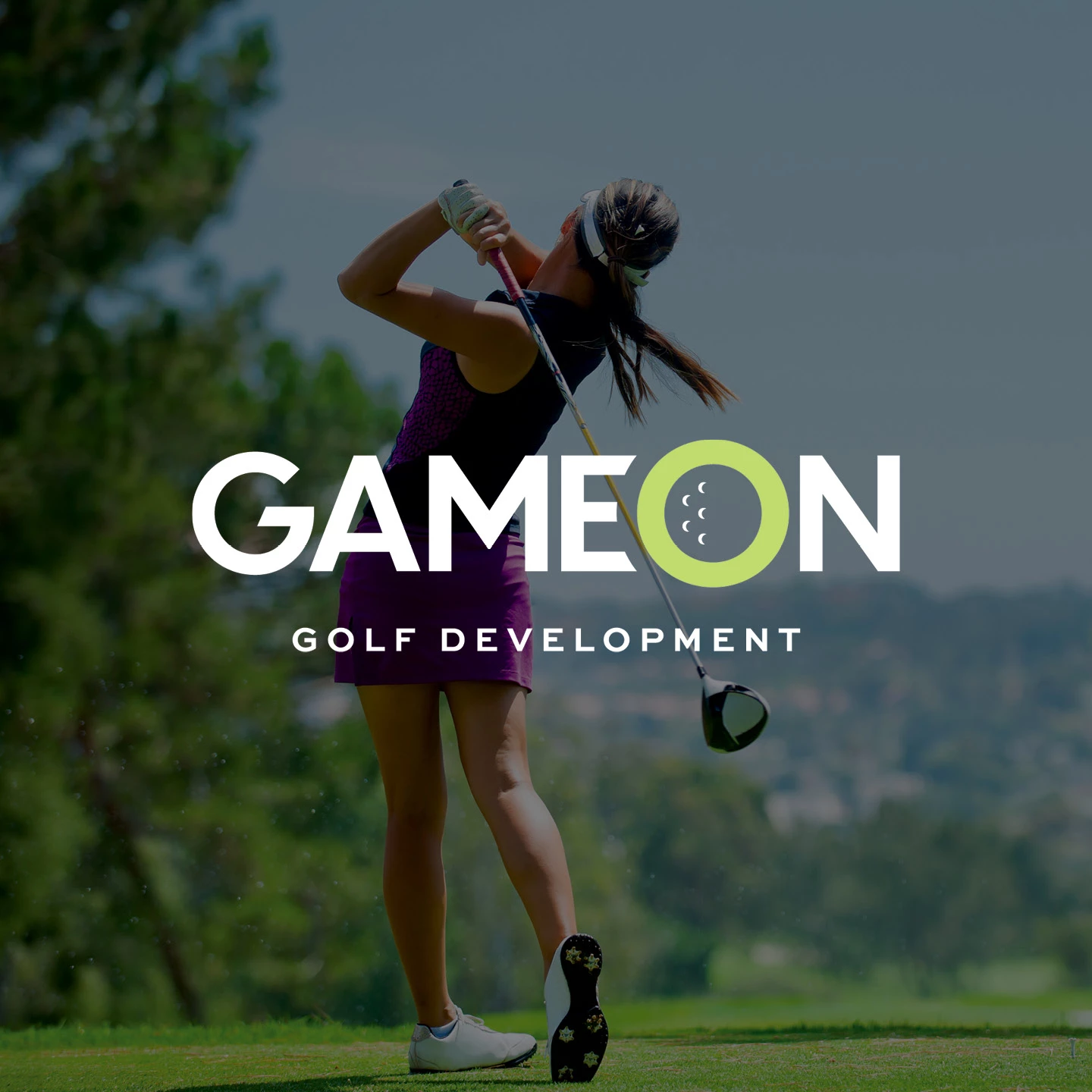 Game On! Program
Whether you're picking up a club for the first time or if you're coming back to the sport after some time off, Quail Hollow Country Club's Game On! Program provides the ideal way for golfers to experience learning the game in an environment and structure that will enable them to build the skills, knowledge and social connections to actively play the game and maximize your Quail Hollow Country Club membership.
Where Game On! differs from other traditional programs is that it does not measure success based on completing a set number of classes. Instead, success is defined when you have achieved the criteria set out within a 3-Level Progression Pathway that ensures you have harnessed the knowledge, experiences and appropriate level of skill to play the golf course. The length of time spent on the program varies between golfer but it's why golf is a journey, not a marathon.
No matter where your golf journey is taking you, Quail Hollow Country Club is excited to welcome you to the sport! From socializing in a friendly and fun environment to focusing on health and wellness, golf has something for everyone and for every family through:
Making New Social Connections
Spending more time with loved ones
Learning a new skill
Healthier lifestyle
An activity great for the entire family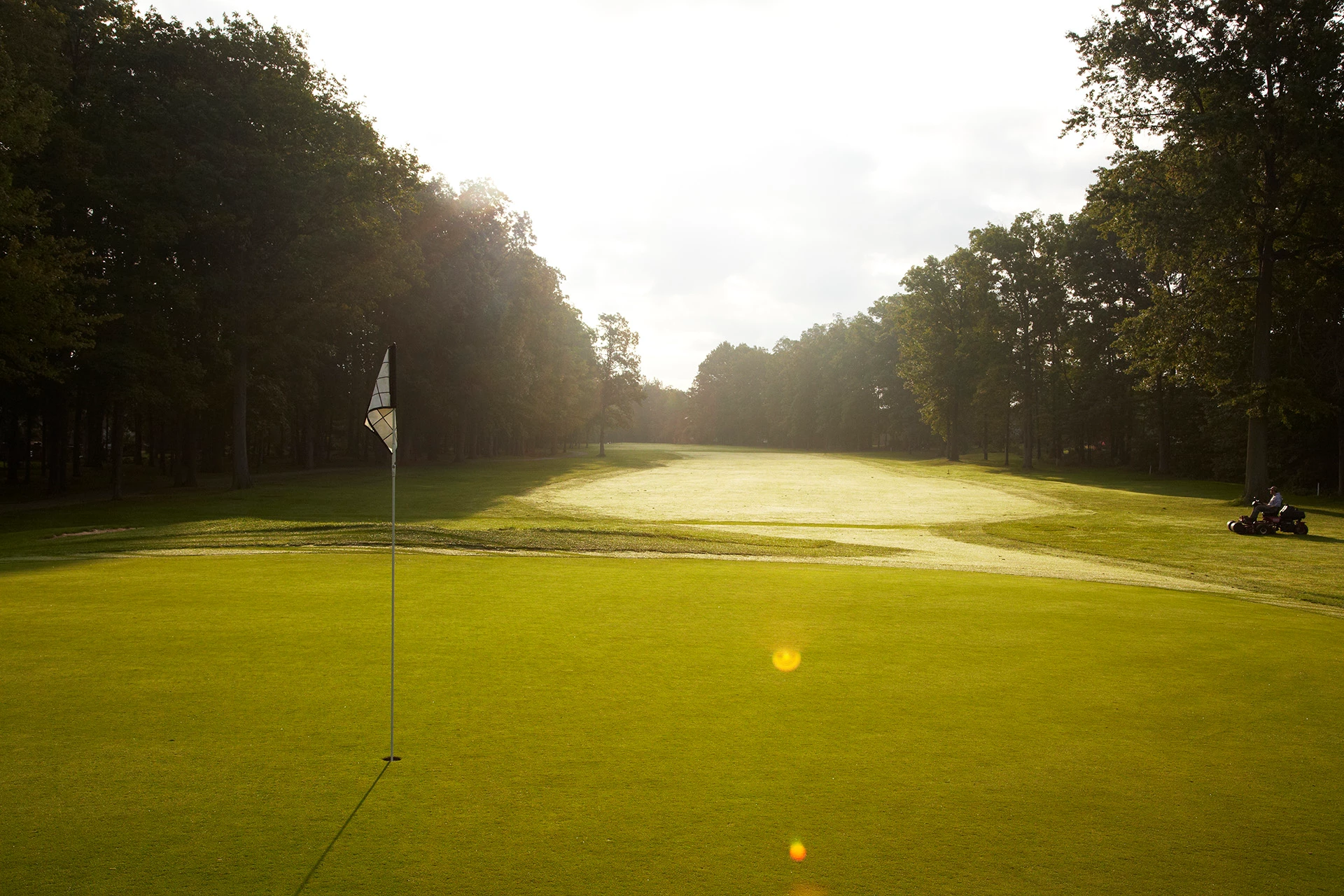 Services
Lessons
We offer private and group lessons with our PGA Professionals on staff. We have state-of-the-art technology on-site including the well-known Trackman 4 Launch Monitor, V1 Video System and other unique instructional tools. Our individual and group instructional programs are perfect for any golfer, beginner to scratch. Our Junior Golf Programming is second-to-none including (2) PGA Jr. League teams and summer-long junior camps both led by ADM Certified Professionals and an active local area high school coach.
Fittings
Don't just go to your local retail store and buy golf clubs off the rack: It is so important to be properly fit for your golf clubs. A proper fitting could be very beneficial to improving your game. Using Trackman 4 in an outdoor setting is by far the best and most accurate way to get fit for your new set! Call the golf shop to schedule your fitting today!! Re-gripping and club repairs are also available through the professional staff.
Practice Facility
Our practice facility includes a dual-sided range pad with grass teeing grounds, three practice greens and a short game area with a practice bunker. The dual-sided driving range creates a more private setting that's perfect for golf instruction.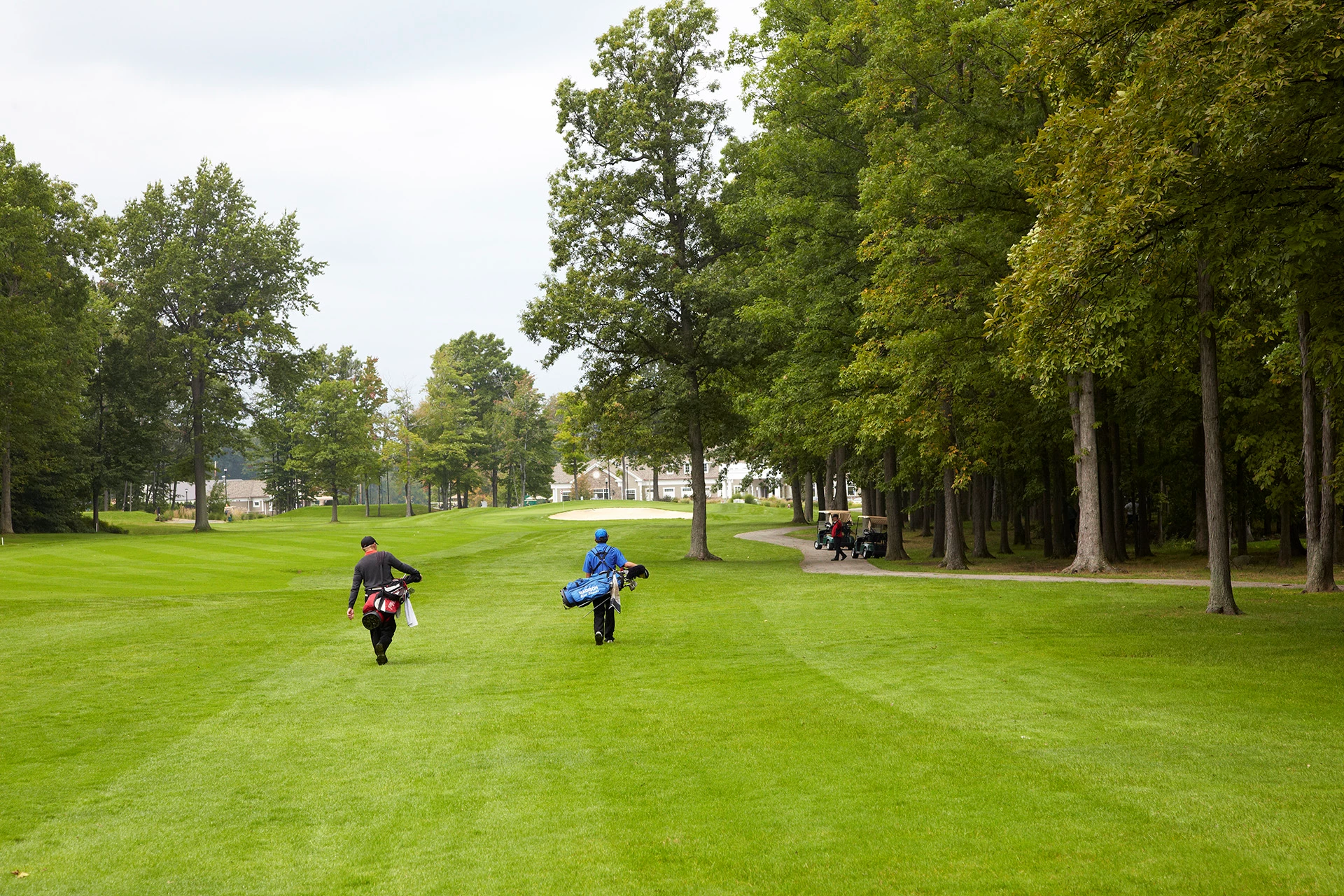 Leagues & Tournaments
Along with MGA, LGA, senior and junior golf tournaments Quail Hollow is your choice to host a golf outing.