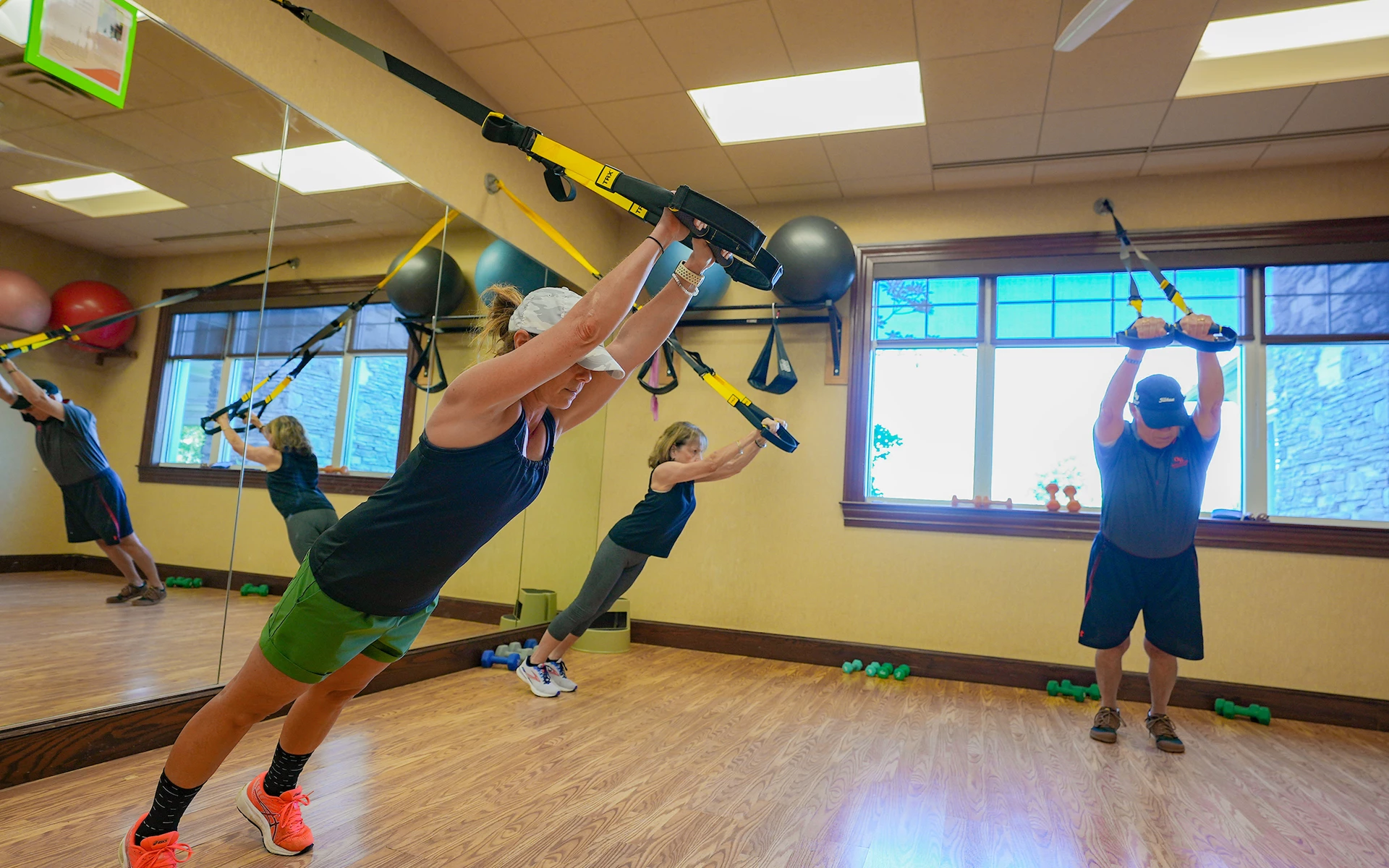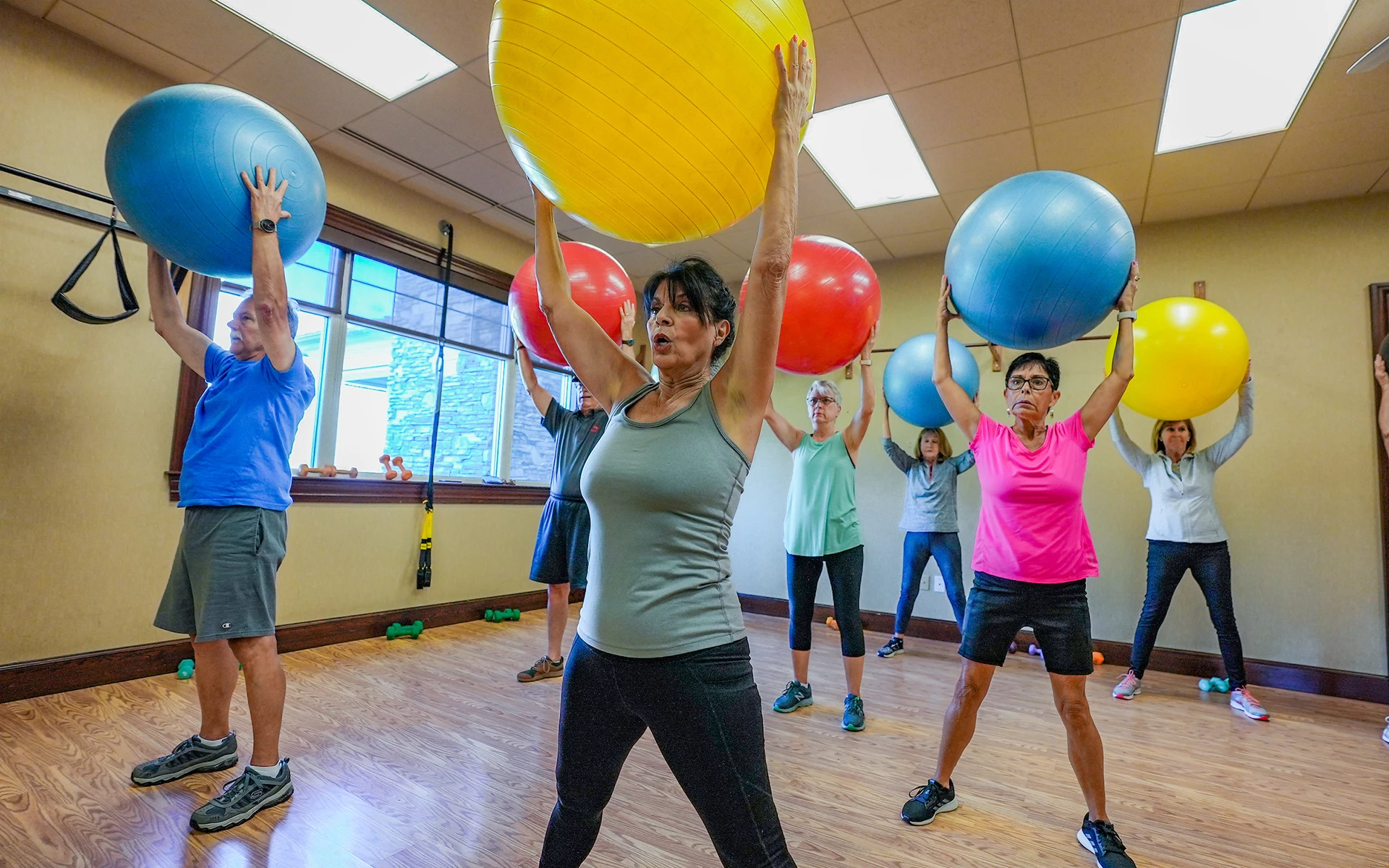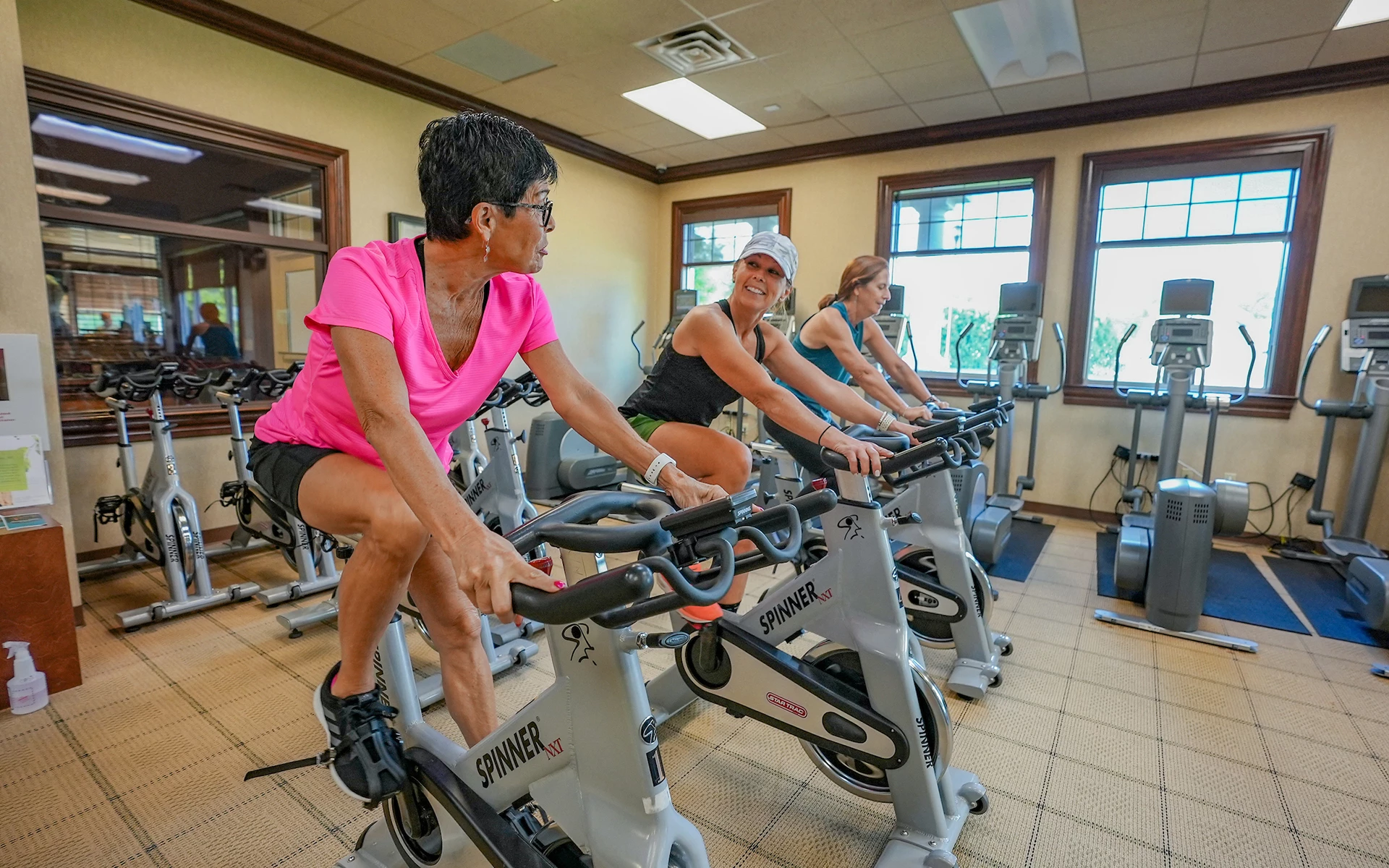 Fitness Services
Elevate your fitness journey with a range of tailored options at our facility. Our certified trainers are committed to designing personalized workout plans aligned with your goals, catering to both novices and seasoned fitness aficionados. Experience the energy of our group fitness classes led by experienced instructors, offering diverse options like yoga, HIIT, and spin – just consult our schedule for timings.
From igniting your cardiovascular health and amplifying your strength to luxuriating in our wellness amenities and complementing your fitness journey with expert nutritional guidance, harmonize your body and your mind at Quail Hollow.
Membership Benefits
As a Quail Hollow Country Club member, you'll enjoy exclusive access to our Fitness Center and all its amenities while connecting with fellow members who share your passion for fitness. Join fitness events, challenges, and workshops to stay motivated and engaged.
Membership Information
Interested in becoming a member of our Fitness Center? Contact our membership team for details on pricing, membership tiers, and benefits.