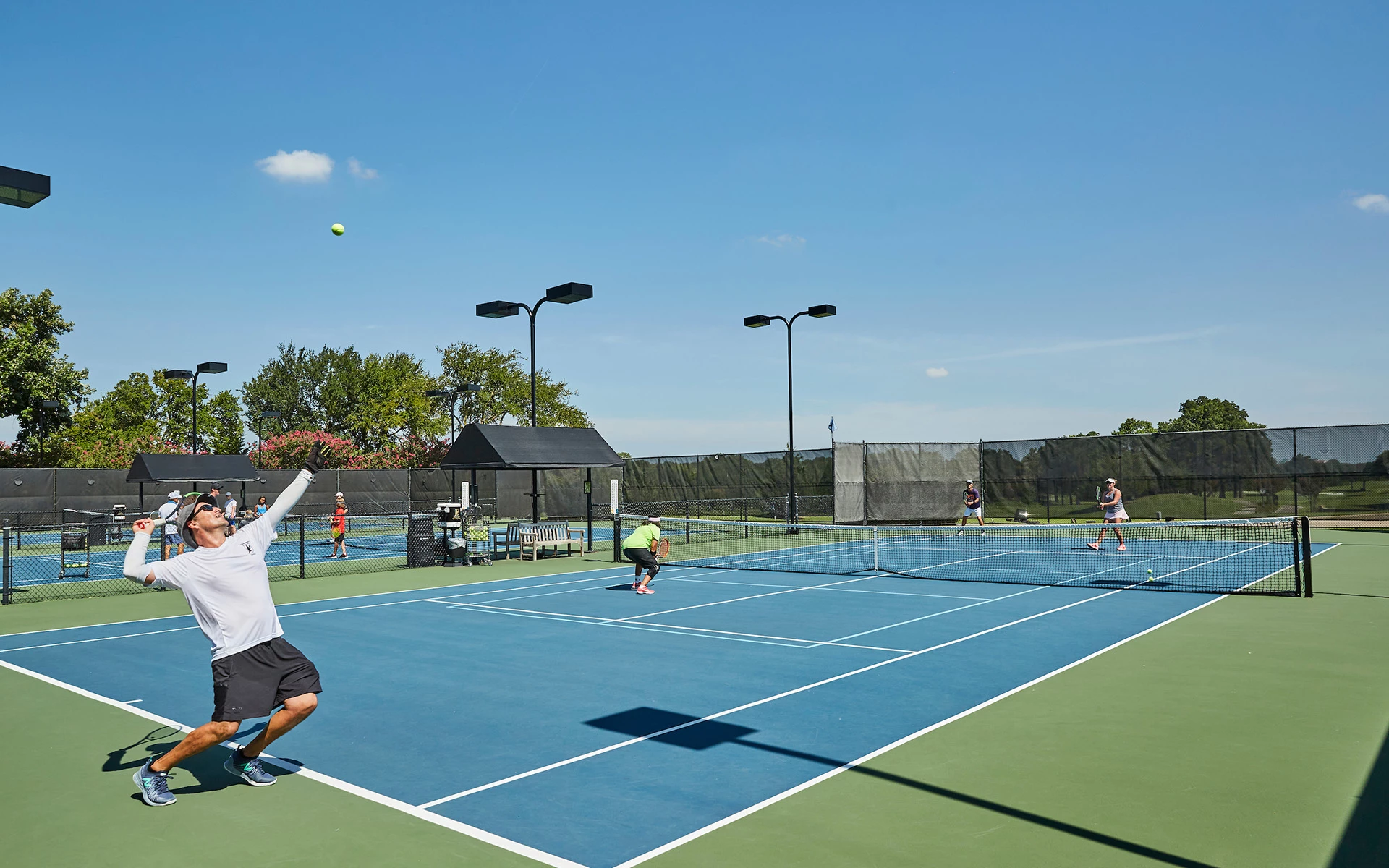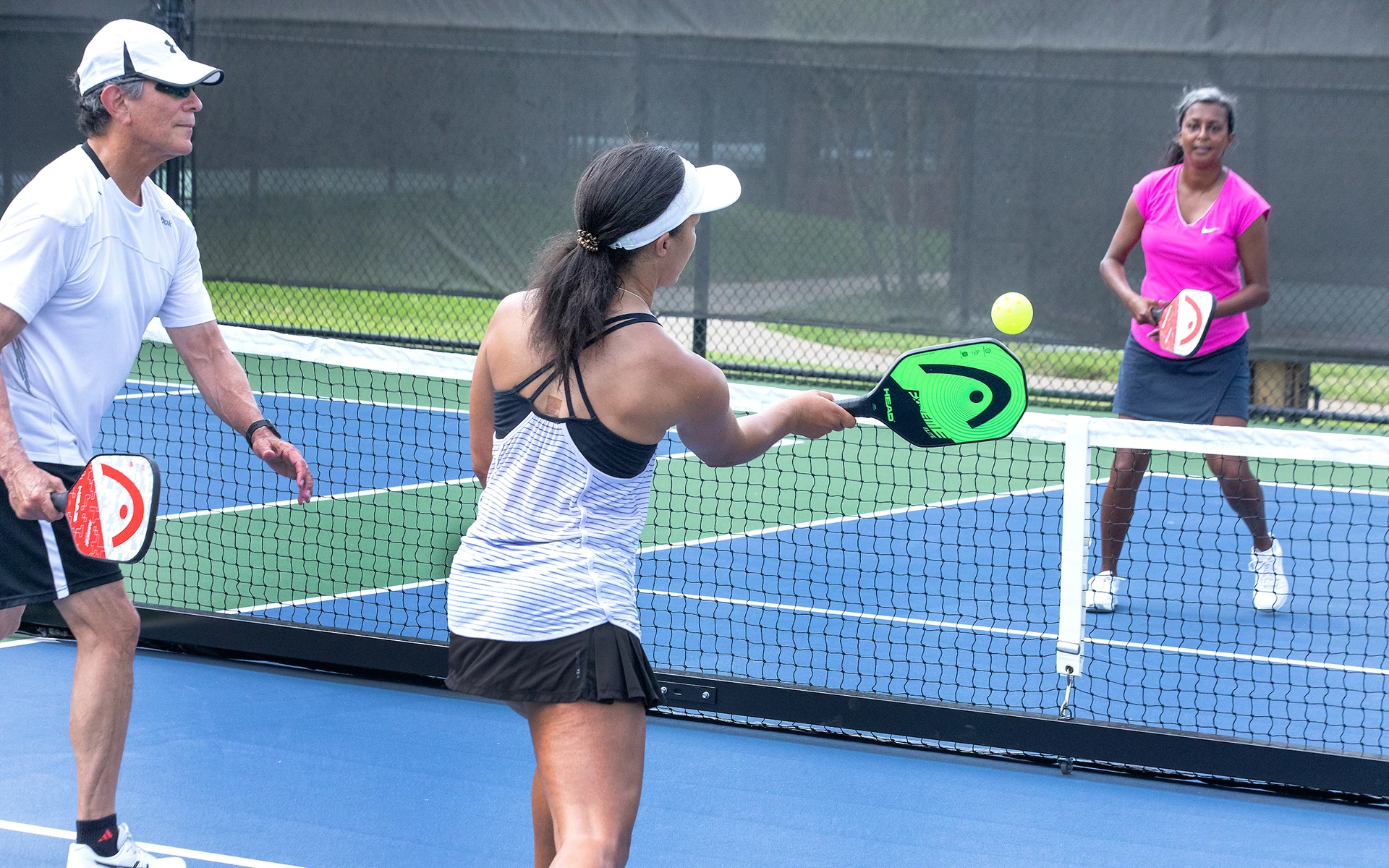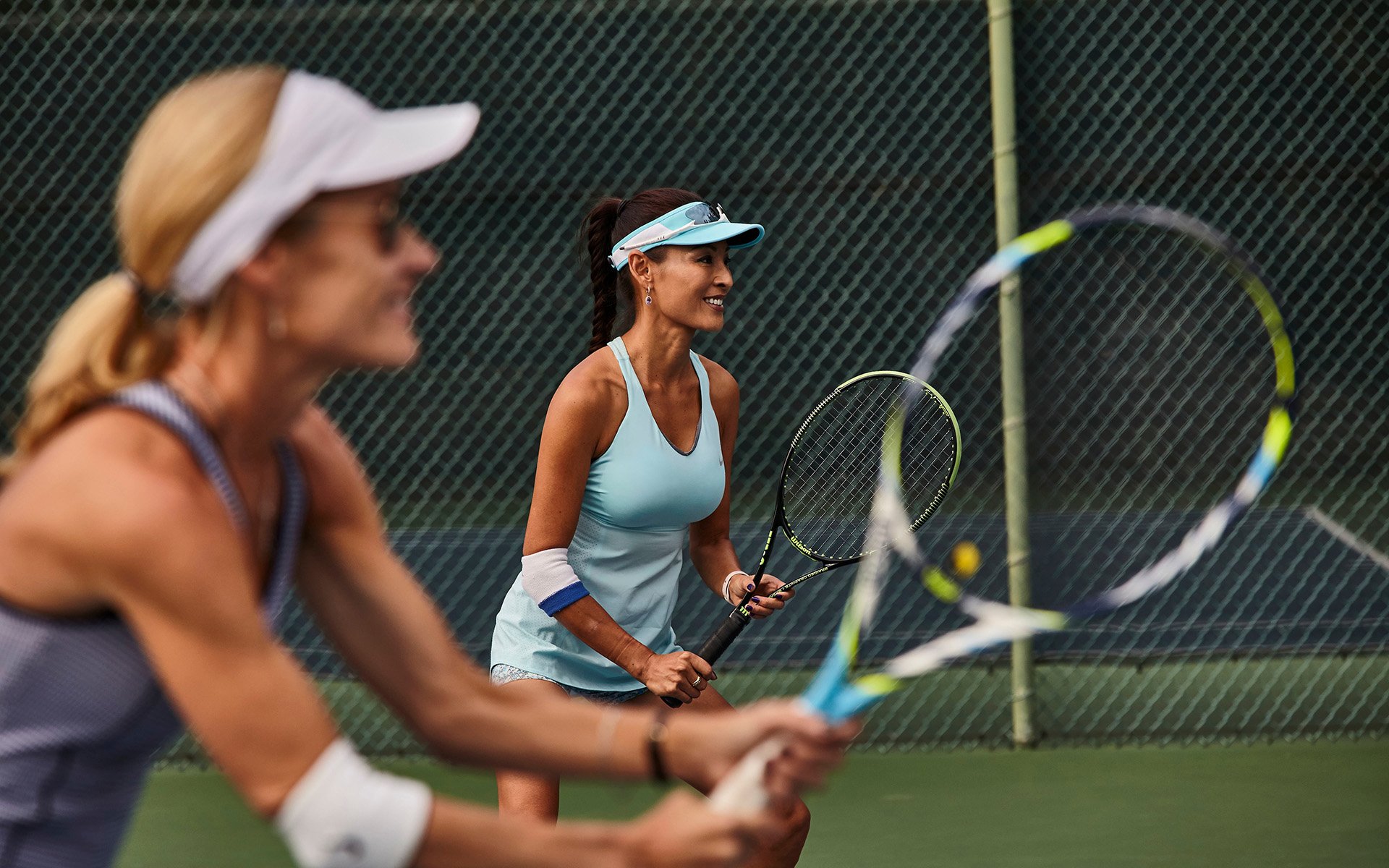 Racquet Sports at Las Colinas Country Club
Our professional staff, top-rated facilities and programming make Las Colinas one of the premier country clubs in the Metroplex with some of the finest tennis and pickleball Irving offers.
Racquet Sports Services
The Racquet Sports Complex at Las Colinas Country Club includes:
Pickleball Courts
Four Climate-Controlled Indoor Courts
Seven Lighted Outdoor Courts
Certified Professional Teaching Staff
Full-Service Pro Shop
Professional Racket Stringing
Leagues
Team Tennis
Social Activities

Private Racquet Sports Parties
Private & Group Lessons
Junior Development Program
Two Ball Machines
Women's Tennis Association
Fitness Center
Personal Training
Massage Therapy
Locker Rooms
Leagues & Tournaments
Leagues
Dallas tennis leagues are offered for Members of all skill levels. We have leagues during all seasons including indoor leagues in the summer and winter months. Las Colinas Country Club hosts several tournaments each season. For more information, please call the pro shop.
Women's Tennis Association
The WTA is a great way to meet your fellow members and get active in all aspects of the tennis program including leagues, interclub play, luncheons and other social activities. Membership information is available at the tennis desk or by contacting our Director of Tennis.
Men's League
Our men's leagues play on Wednesday and Thursday evenings, depending on the level of play.
TCD (Tennis Competitors of Dallas)
TCD is a fun, team-oriented league where teams compete against other clubs in the Metroplex in the spring and fall.
DIL (Dallas Indoor League)
DIL is another team format for ladies. Teams compete against other indoor clubs throughout the Metroplex.
Metro
Metro is a team format league created for the working ladies who don't have a chance to play during the day. These matches are played on Saturdays. Teams field 3 doubles teams each week and play against other clubs throughout the Metroplex.
USTA
These are men's and women's leagues that compete against other clubs throughout the Metroplex. These teams consist of singles and doubles. There is also a mixed doubles league. With USTA leagues you have the opportunity to advance to the regional, state and national championships.
Tournaments
Your leagues provide some of the most exciting tennis tournaments around. Here, you'll play challenging matches, meet fellow Members and, with any luck, win some great prizes.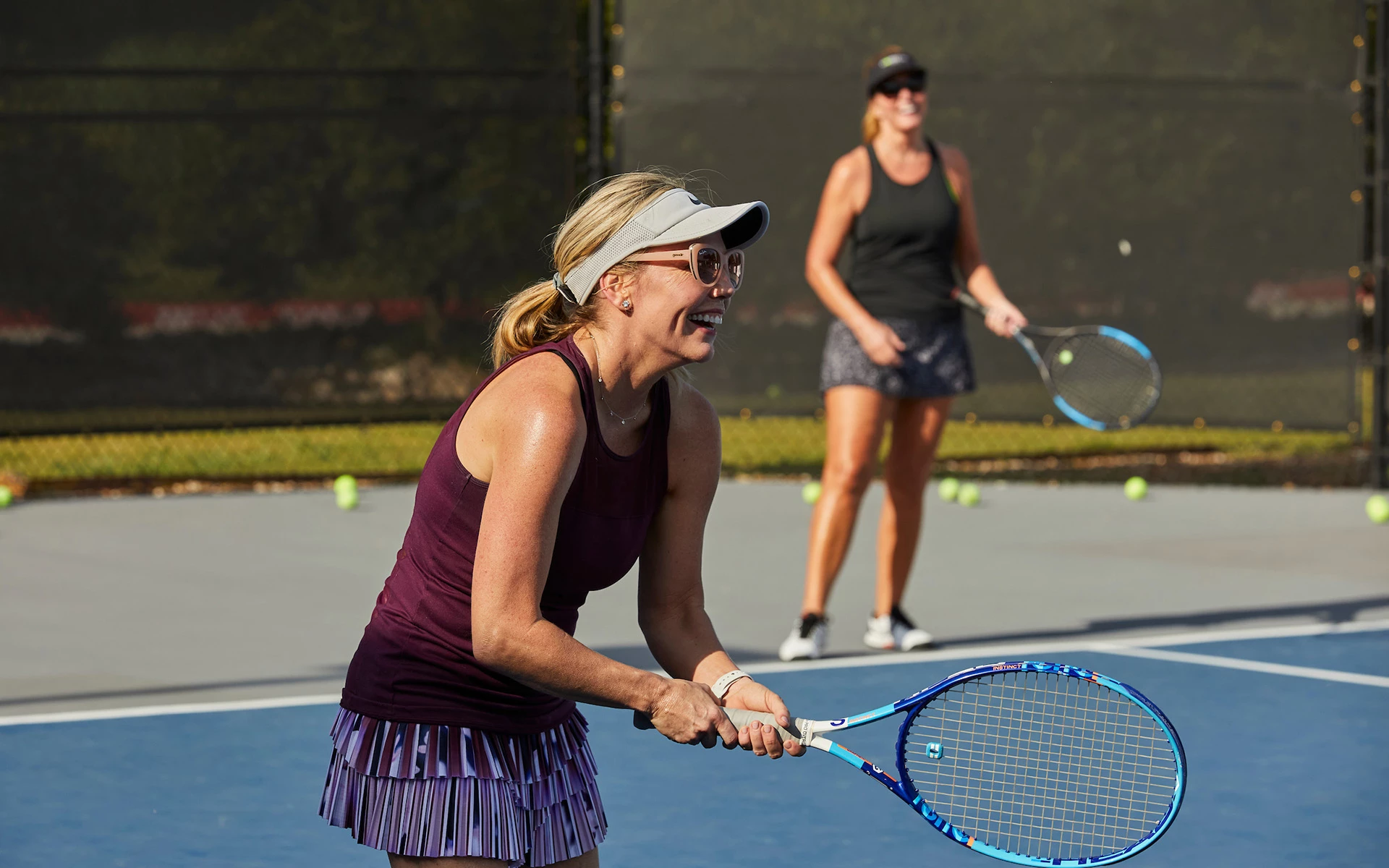 Weekly Junior | Classes are run Monday through Thursday
| | | |
| --- | --- | --- |
| Red Ball | Ages 3 - 8 | 4:00PM - 5:00PM | Indoor |
| Orange Ball | Ages 7 - 10 | 4:00PM - 5:00PM | Indoor |
| Green Ball | Ages 9 - 12 | 5:00PM - 6:00PM |
| Academy | Ages 12+ | 5:00PM - 6:30PM |

Pricing
$15/practice hour classes
$20/practice 90 min class
Court Reservation Policy
Indoor court time may be reserved up to 24 hours in advance and must include the names of all players. Indoor and outdoor court reservations are required. There is no charge for outdoor court usage.
Guest Policy
Members must accompany and register their guests. Guests may play without a Member if the member makes prior arrangements in the tennis shop. Guest fees are $20. Guests may not play at the Club more than two times in any given month or more than six times in any given year.