Expansive Pool And Water Features
At Brookhaven Country Club, we've taken Dallas swimming to a whole new level! Our spectacular aquatic area houses three incredible swimming pools that make the club a tropical summer paradise including one pool that is designated for adults only. We also have a splash pad for the kids, 19 poolside cabanas with ceiling fans, and The Haven – our poolside open-air bar.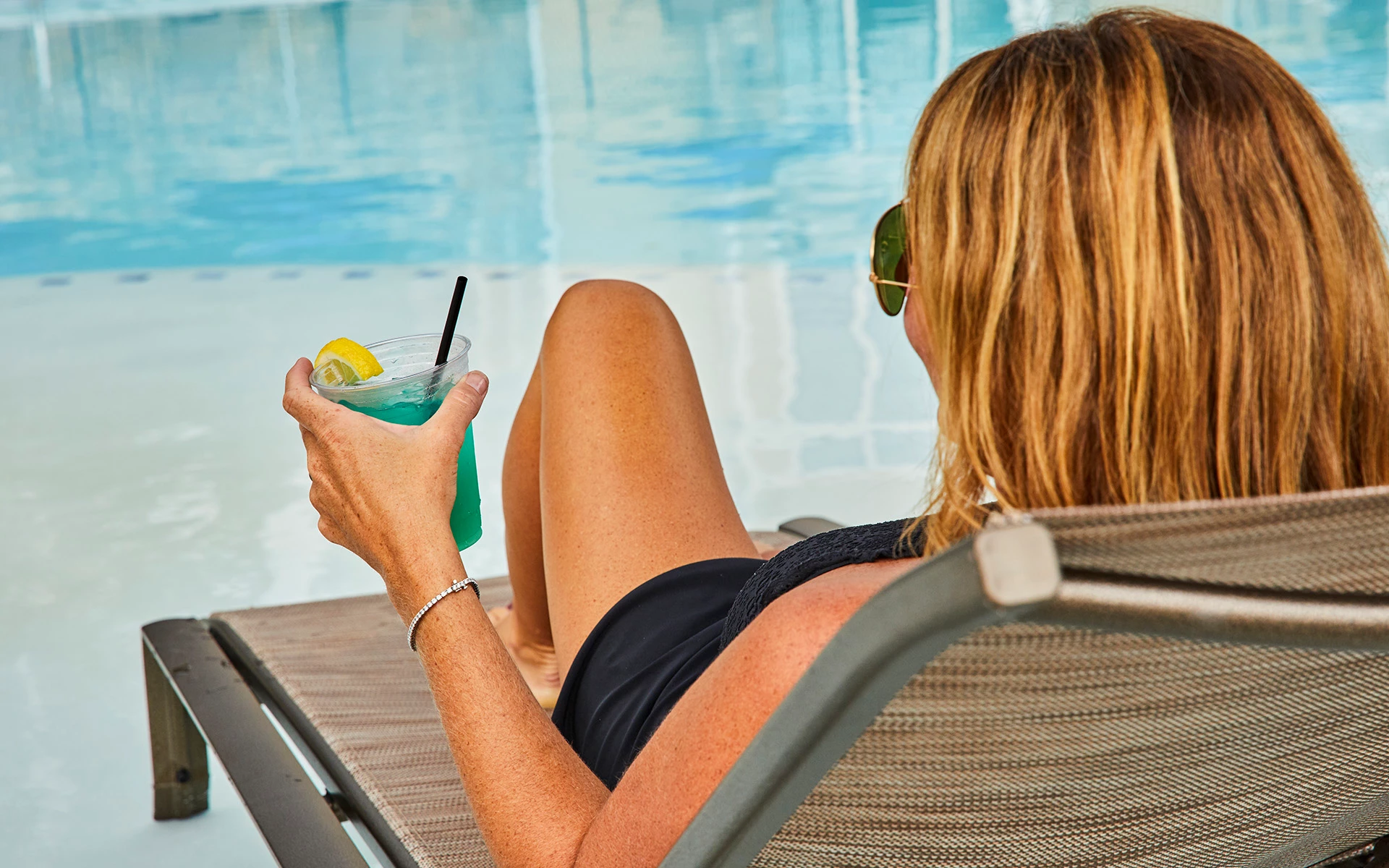 Swimming Lessons
Brookhaven Country Club in Farmers Branch offers swim lessons that Dallas children and adults flock to in the summer. Our instructors teach the basics for beginners as well as different techniques and strokes for more advanced swimmers. Contact Cheri Gambow at 214-558-0634 for Swim Lessons and Swim Team information and sign up.
Pool Rules
The Brookhaven Country Club Private Pools for Members and their Guests are available for swimming and lounging at the adults-only pool, the kids pool, and the family Olympic size pool. The Pools open annually on Friday of Memorial Day weekend and closes Labor Day Weekend. All pool activities will be held during this period of time.
Guest Policy
Guest Fees
• $20 per Adult (age 18 and over) Per Person, Per Day
• $5 per Child (age 4 – 17) Per Person, Per Day
• Children Age 3 and under are complimentary
Poolside Tents are available for private parties during other times, by contacting the Private Events Department.