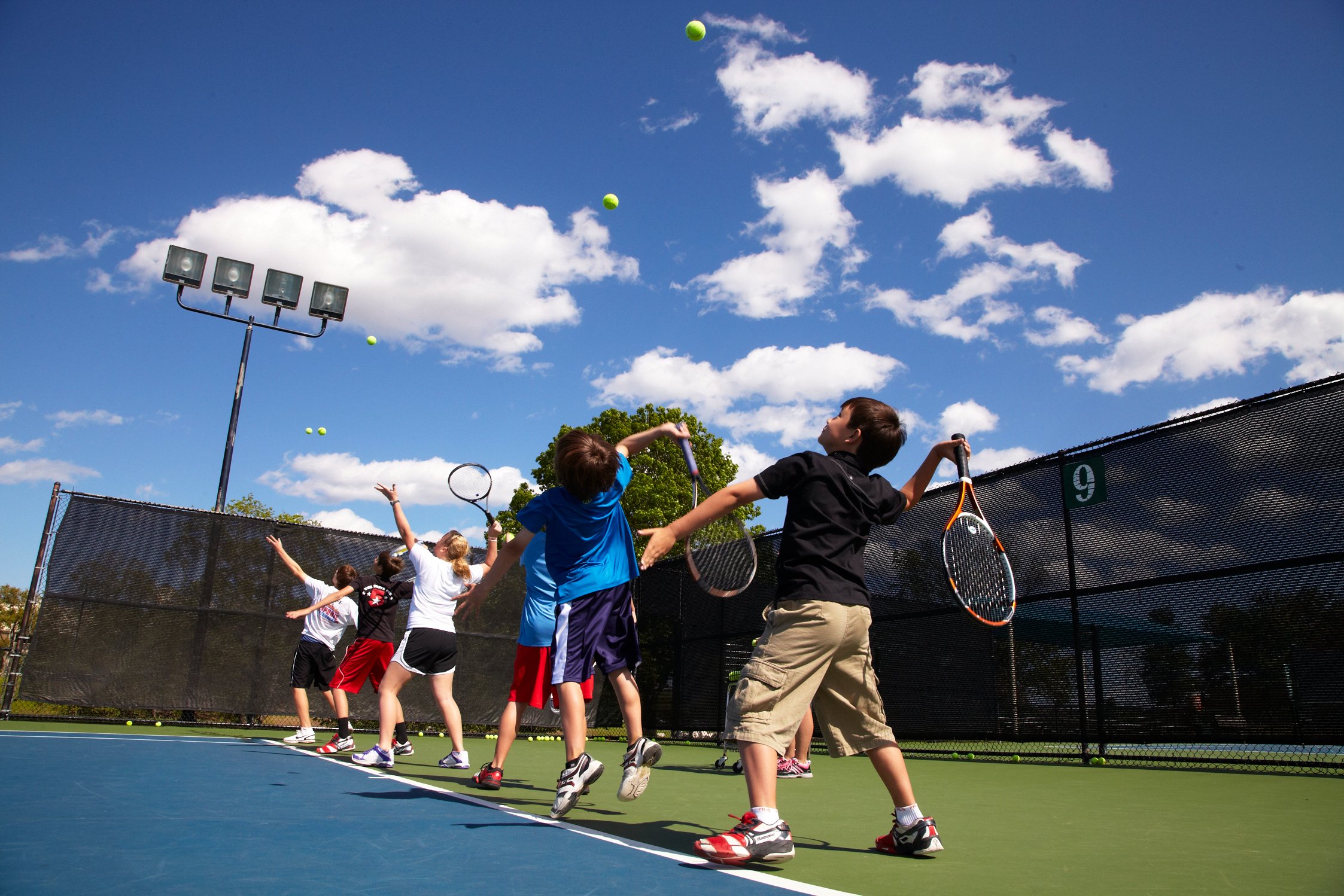 Junior Tennis Academy
Our programs for youth tennis Dallas Members love are designed to help players of all levels reach their dreams and goals.
Jr. Tennis Academy
Academy of Tennis Training at Brookhaven
Our proven system of tennis lessons Dallas players of all ages can enjoy and individual player development is constantly refined to stay on the cutting edge of instruction. A combination of intensive drilling, challenging match play, mental toughness training, and a rigorous fitness program at our Farmers Branch tennis facility provides each student with tools specific to their tennis games and goals.
We pride ourselves on the skills we developed as a team of professionals to provide individual tennis lessons Dallas, TX Members seek out instruction specific to each tennis student's needs within a group setting. It is our goal to be the best tennis academy in Texas. In addition, we strive to help parents build the character that leads to a lifetime of success both on and off the court.
For additional information on our Farmers Branch tennis academy and schedules, please select from the tennis classes Dallas Members attend listed below:
New tennis students to the program must also complete "2023 New Student Registration Forms". These forms must be turned in to the tennis front desk, prior to your child attending their first class.
For questions about the Junior Tennis Program, please contact:EarlyChildhood.Brookhaven@gmail.comJuniorDevelopment.Brookhaven@gmail.comAcademyPrep.Brookhaven@gmail.comHighPerformance.Brookhaven@gmail.com
FALL / WINTER