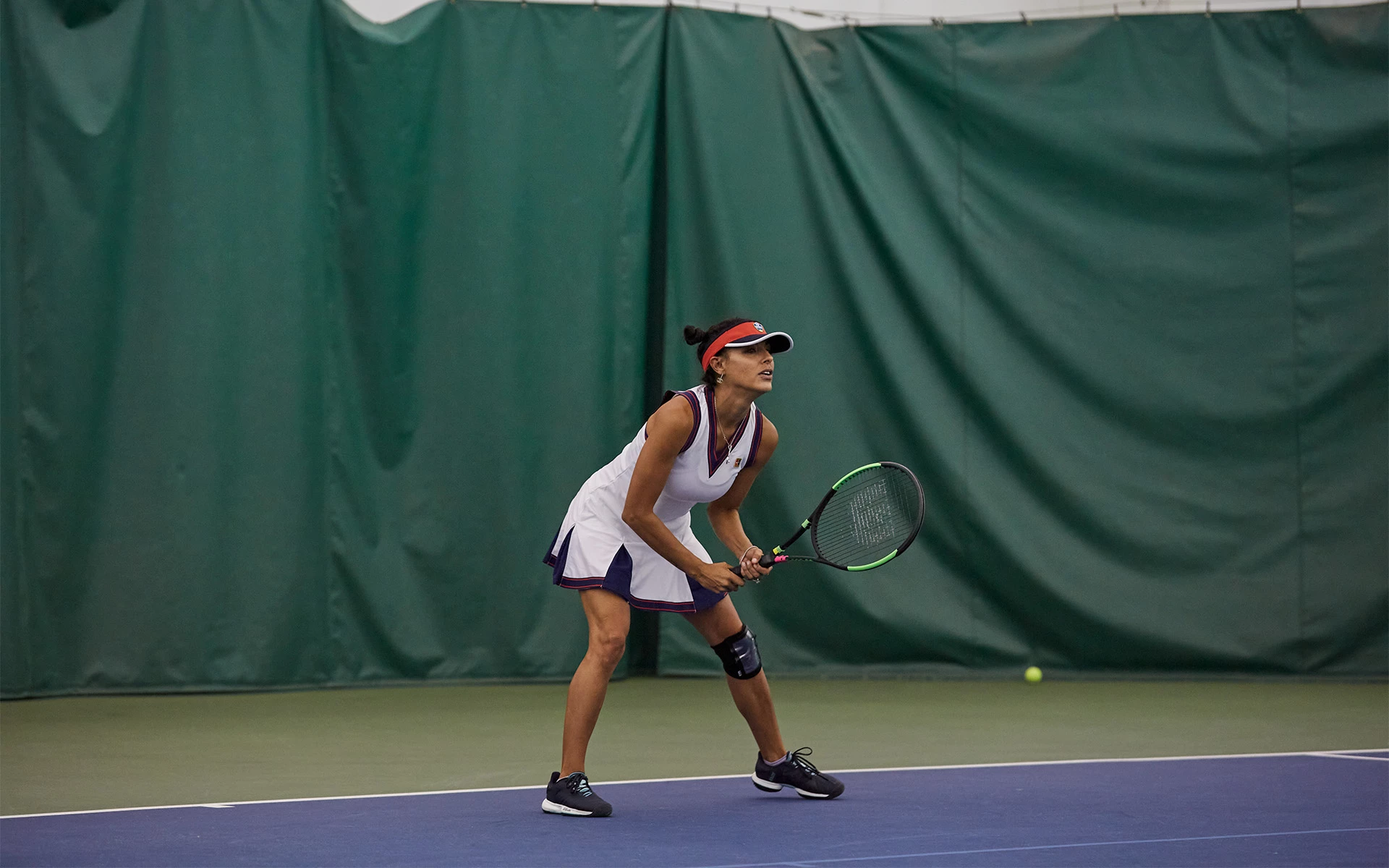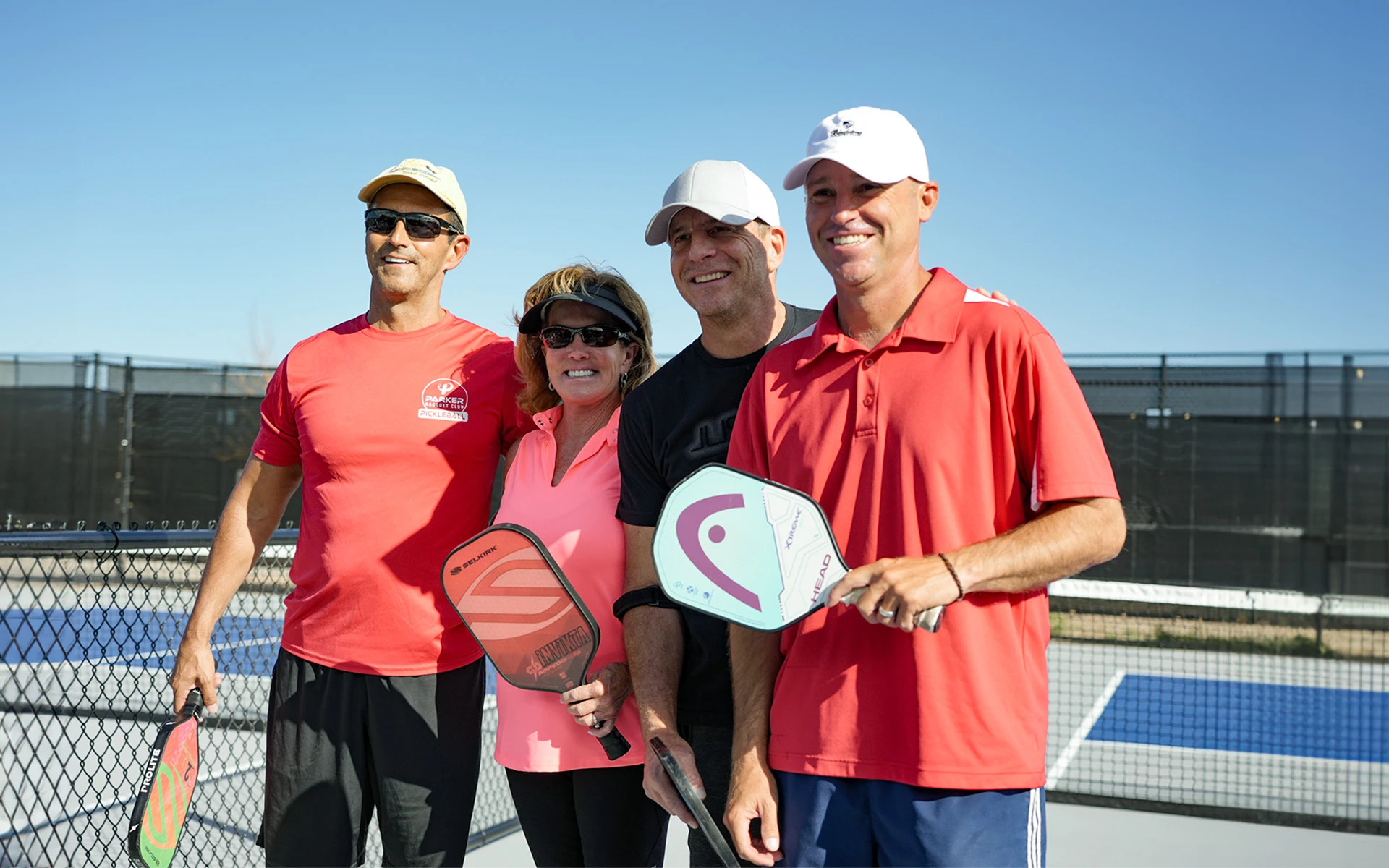 Amazing Renovation Underway!
Multi-million dollar racquet sports improvements are in progress.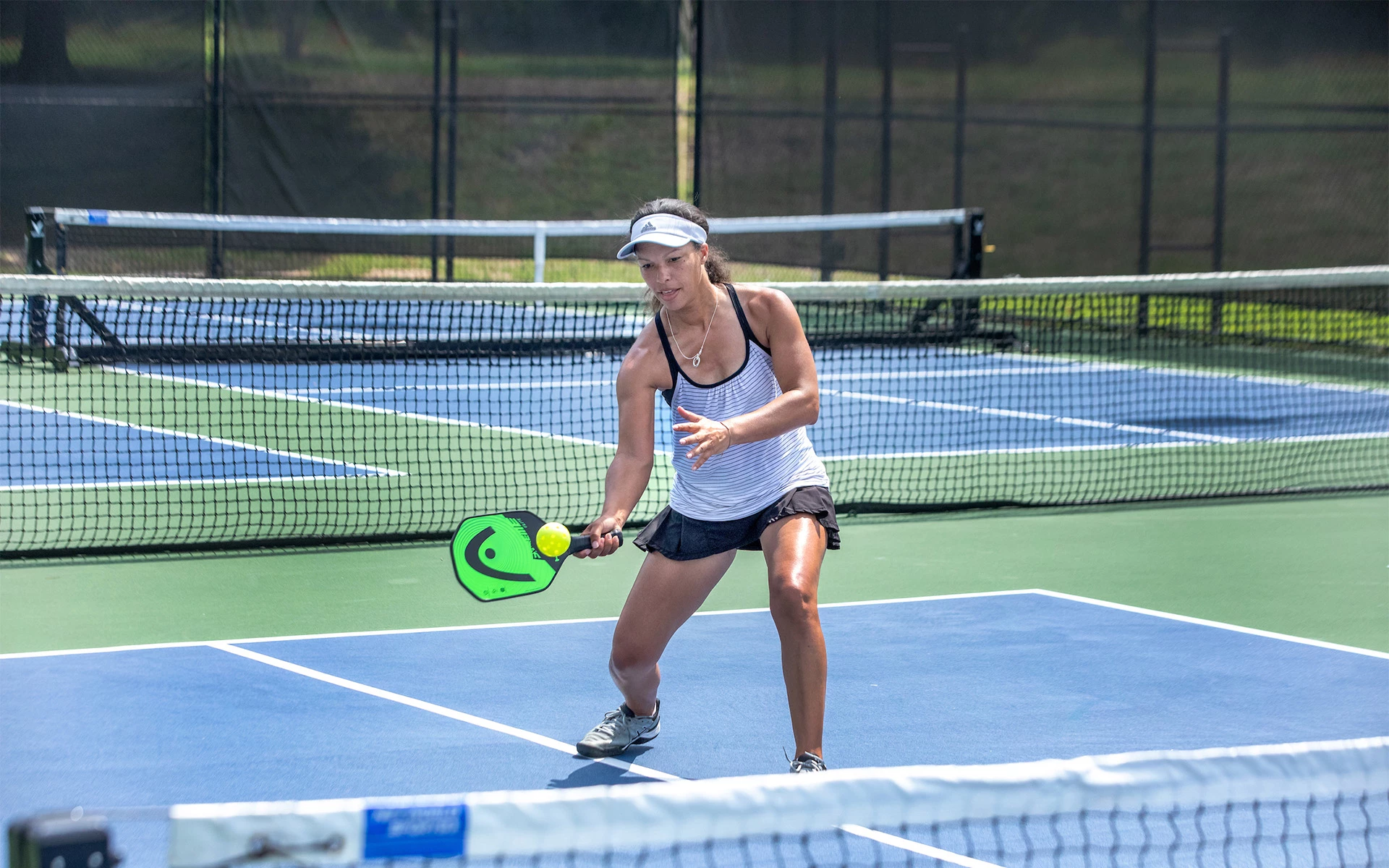 Play at Brookhaven
We currently have a multi-million dollar investment to our racquet sports area. There will be a total of 68 on-site Brookhaven courts, tennis has 8 indoor, 20 outdoor (including 5 clay), 7 covered and 1 indoor covered ball machine. We have an experienced instructional staff and a fully-equipped pro shop – it's easy to see why Racquet Sports Industry magazine named Brookhaven as the best country club tennis program in the United States.
Pickleball
Brookhaven will be proud to offer pickleball on 26 outdoor and 4 covered courts. Pickleball is the fastest-growing sport in America. It was created by combining features of ping pong and tennis and is played on a court one-fourth the size of a tennis court with a paddle and a plastic pickleball. This smaller court size has made the sport very attractive to all ages and all levels. Pickleball promotes camaraderie, physical fitness, and lifestyle.
Need to brush up on your game or learn how to play pickleball? Our certified instructor is available to help with private and group lessons for men, women, and juniors. We also offer social and competitive events for pickleball enthusiasts. Come join us for this very social activity.
Padel
We are introducing 2 new courts for an exciting racquet sport typically played in doubles on an enclosed court slightly smaller than a doubles tennis court. Padel shares the same scoring system as tennis but the rules, strokes, and technique are different. The sport is a mix between Tennis and Squash that combines action with social interaction and fun.
Completion of the project is scheduled for this Fall!
Contact us for more information on Tennis and Racquet Sports at Brookhaven.
Awards & Accolades
Brookhaven is one of the finest tennis clubs in Dallas, TX and has been honored as:
USTA National Tennis Organization of the Year
Top Private Tennis Facility in US by Tennis Industry magazine
Top Private Facility of the Year by RSI Magazine
Top Private Tennis Program in America by Tennis Industry magazine
Top 10 Tennis Pro Shop in America by Tennis Industry Association
2022 UTSA Best Of Texas Private Facility of Year
If you're looking for improvements, we offer individual and group tennis lessons for men, women and juniors by our group of certified instructors, and our incredible Racquet Sports shop offers an unbeatable selection of superior quality Racquet Sports equipment and apparel.
Tennis Summer Camp
A fun-filled Tennis Camp for beginner to intermediate level players, that teaches your child the fundamentals of the sport of a lifetime. Stroke production and the basic strategy of singles and doubles play are emphasized through creative on-court learning. In addition, campers will develop hand-eye skills through tennis drills, games, and activities to enhance enjoyment and athleticism.
Members may choose from seven available weeks this summer.
Camp is offered Monday- Friday from 2:00-5:00 pm
WEEKLY CAMP DATES
June 5– June 9
June 12 – June 16
June 19 – June 23
June 26 – June 30
July 10 – July 14
July 17 – July 21
July 24 – July 28
AGES 6 - 10
COST $185/week for Members and $260/week for Guests of Members
Camps will be canceled if there are fewer than 5 attendees signed up.
House Rules
Please follow Brookhaven Country Club House Rules to make sure everyone can enjoy the Tennis Complex.