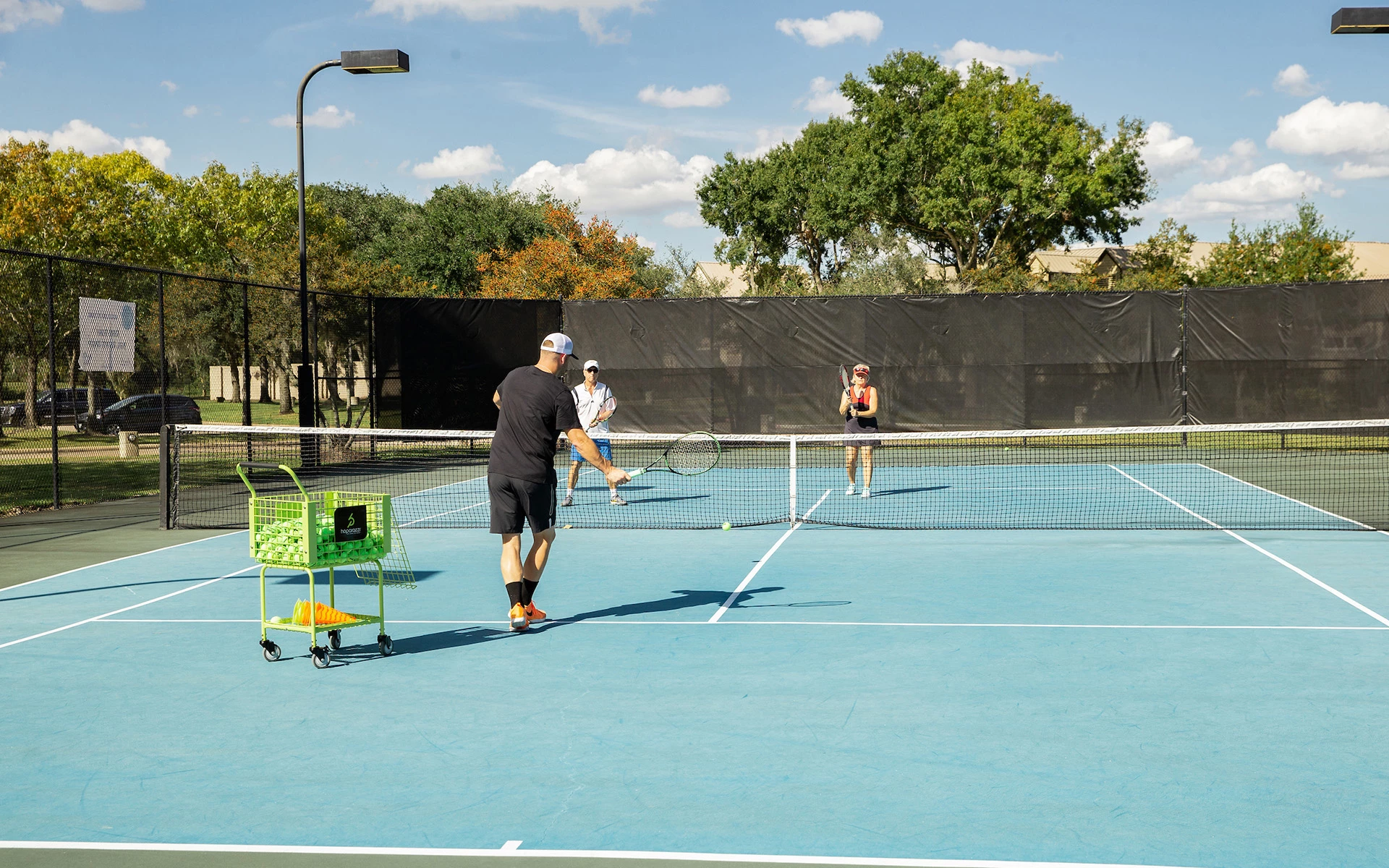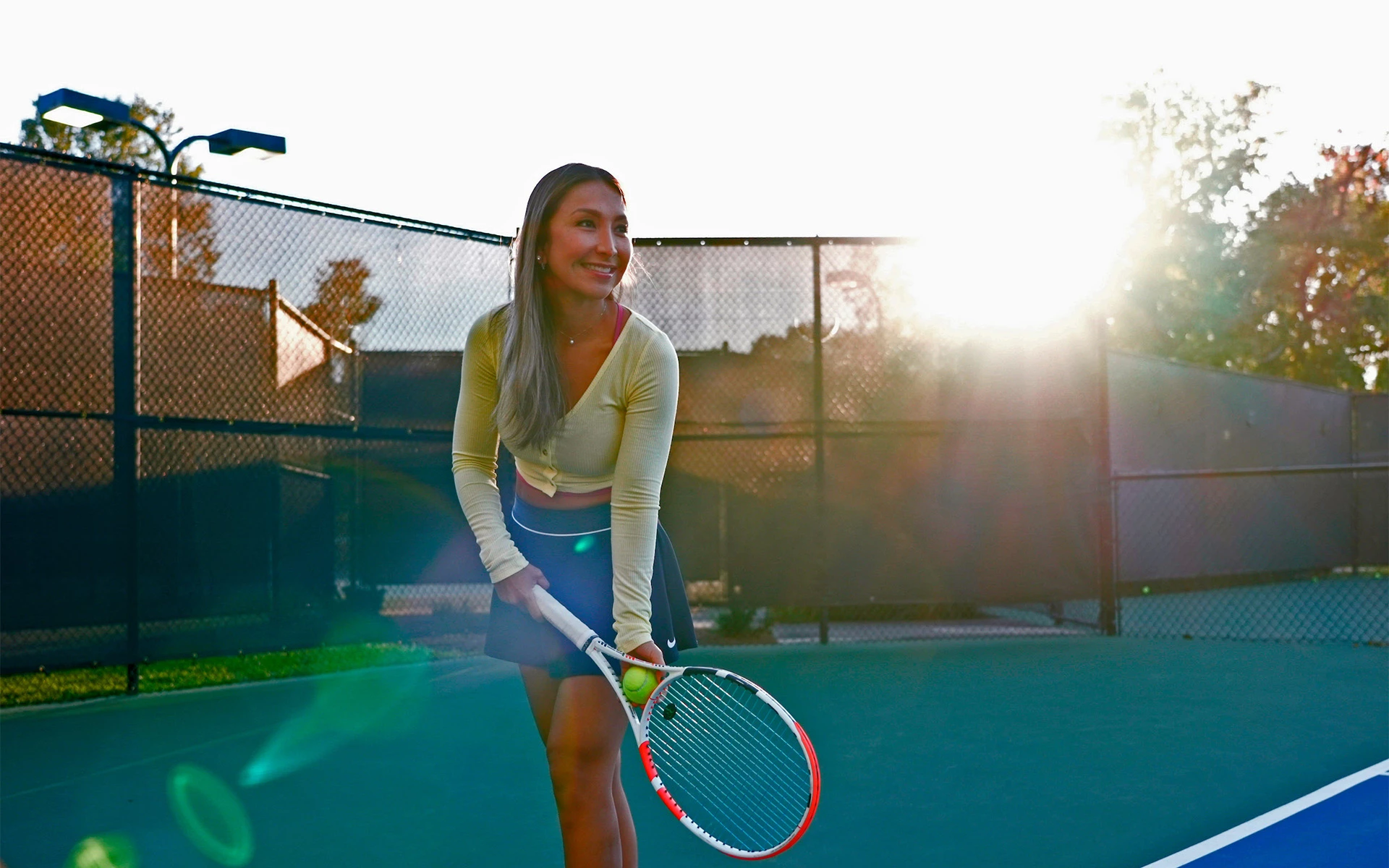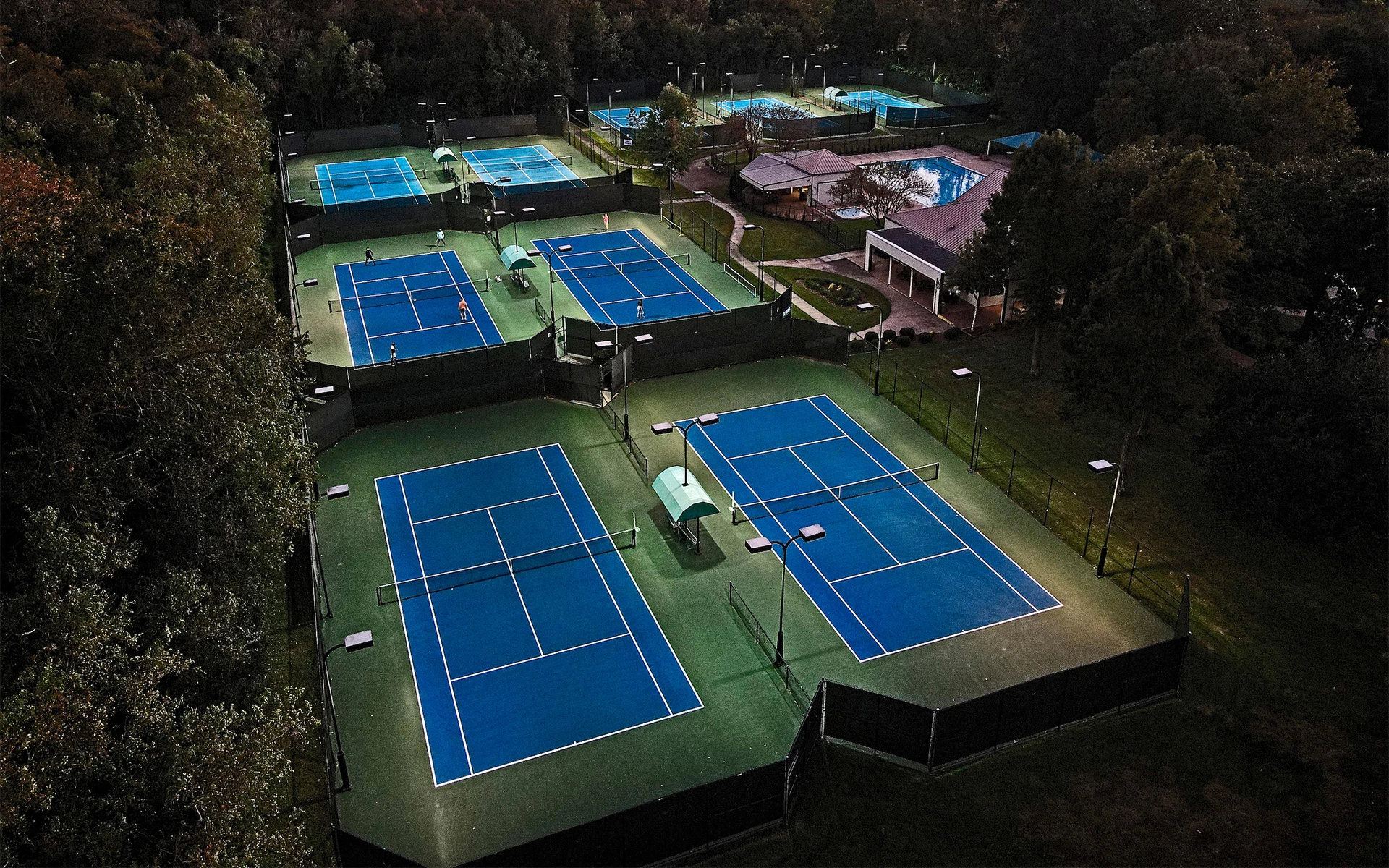 Hit the Courts
Bay Oaks Country Club offers seven hard courts lighted for nighttime play and eight pickleball courts nestled amid large oak trees for a quiet, relaxed atmosphere. Our courts are laid out in pairs with a dividing fence between them that gives the feeling of playing on a private court. The courts also have a shaded awning to escape the sun and water coolers. Just beyond the courts are two swimming pools with poolside food and beverage service where you can cool off after a challenging game. Our locker rooms are fully equipped with showers, and the tennis pro shop offers merchandise, stringing and re-gripping.
The Bay Oaks tennis program offers quality instruction and programs for both adult and junior players. Our staff prides itself in providing exceptional services and instruction to all Members and their guests. Members can also join us for pickleball classes, clinics, and socials!
Leagues
Bay Oaks offers both in-house and outside-league play to keep your game match ready. We have ladies, men's, and mixed Doubles leagues year-round, with short breaks during the holiday season. The Houston Ladies' Tennis Association (HLTA) is a city-wide league comprising clubs and teams around Houston. Playing level ranges from B4 to open and is a great way to meet new players. We also host the Men and Ladies USTA Summer Team League.
Tournaments
We host several USTA-sanctioned tournaments for adults and juniors throughout the calendar year. The Club also offers Club championships for adults and juniors and fun non-sanctioned events. We strive to provide a fun and well-organized event for Members and guests.
In addition to our tournament schedule, we can host your company's or charity's tennis event, complete with poolside food and drink service to make your special event a smash!
Non Members
Interested in taking lessons with our pros? Contact the Club to learn about our options for non Members.