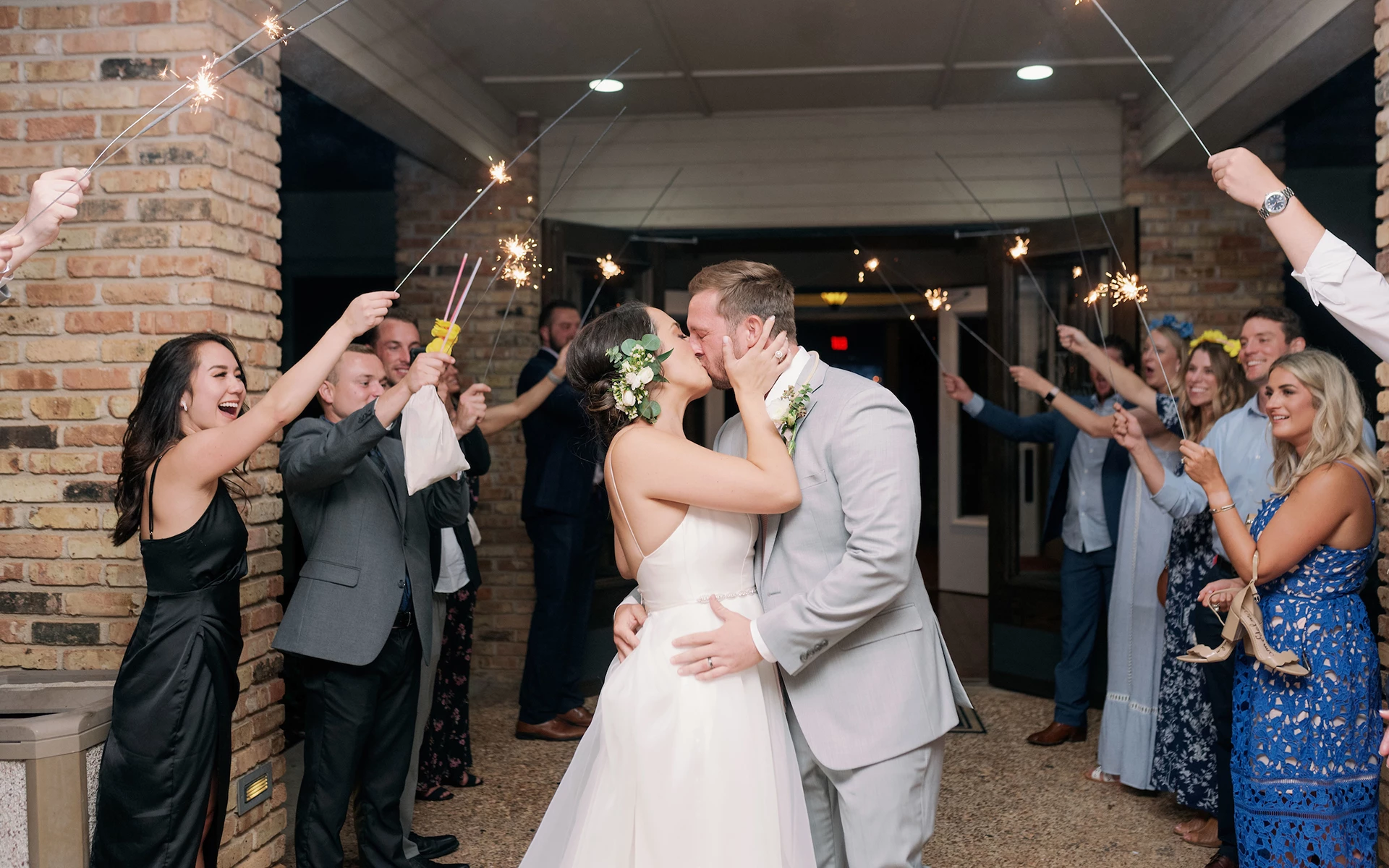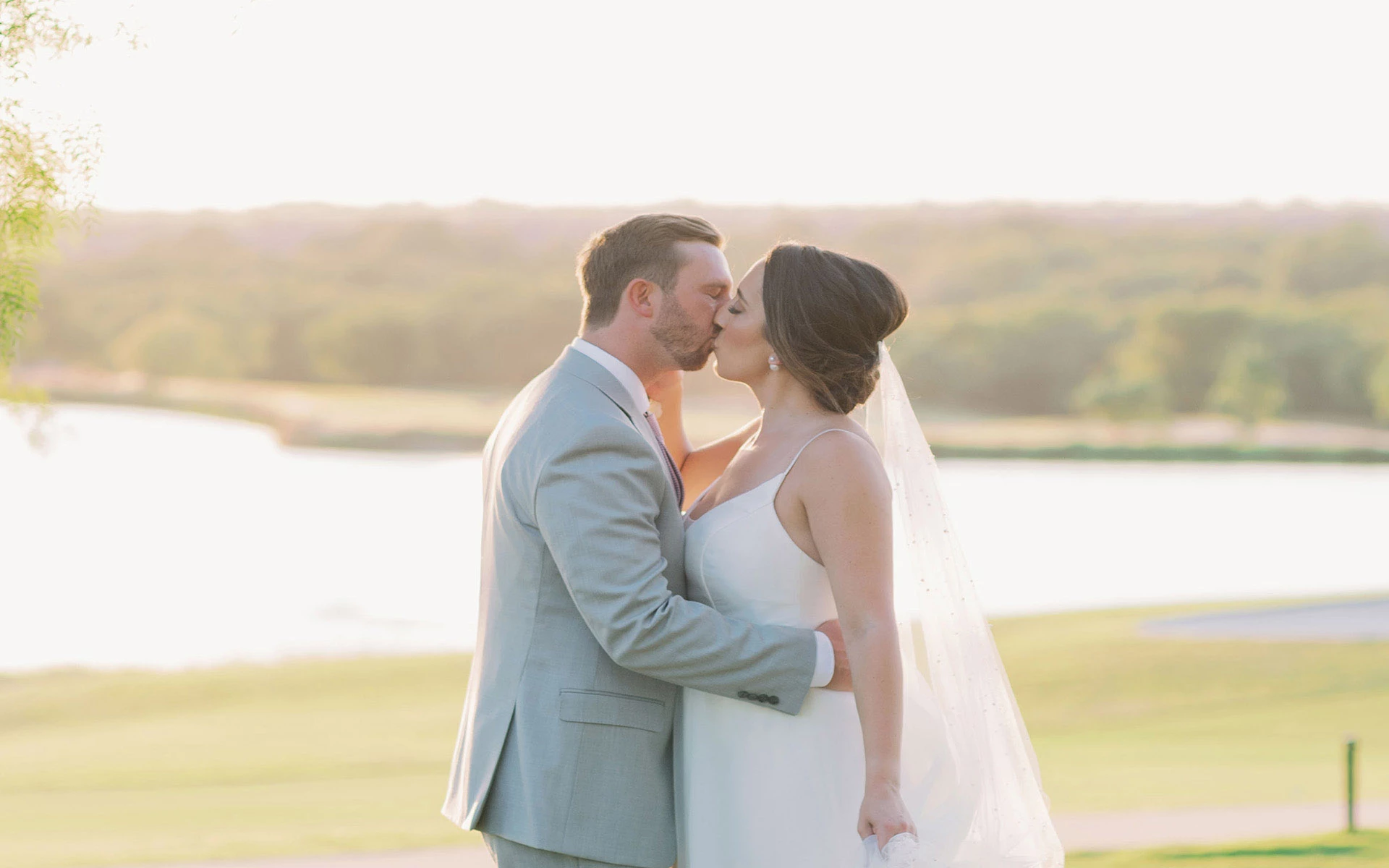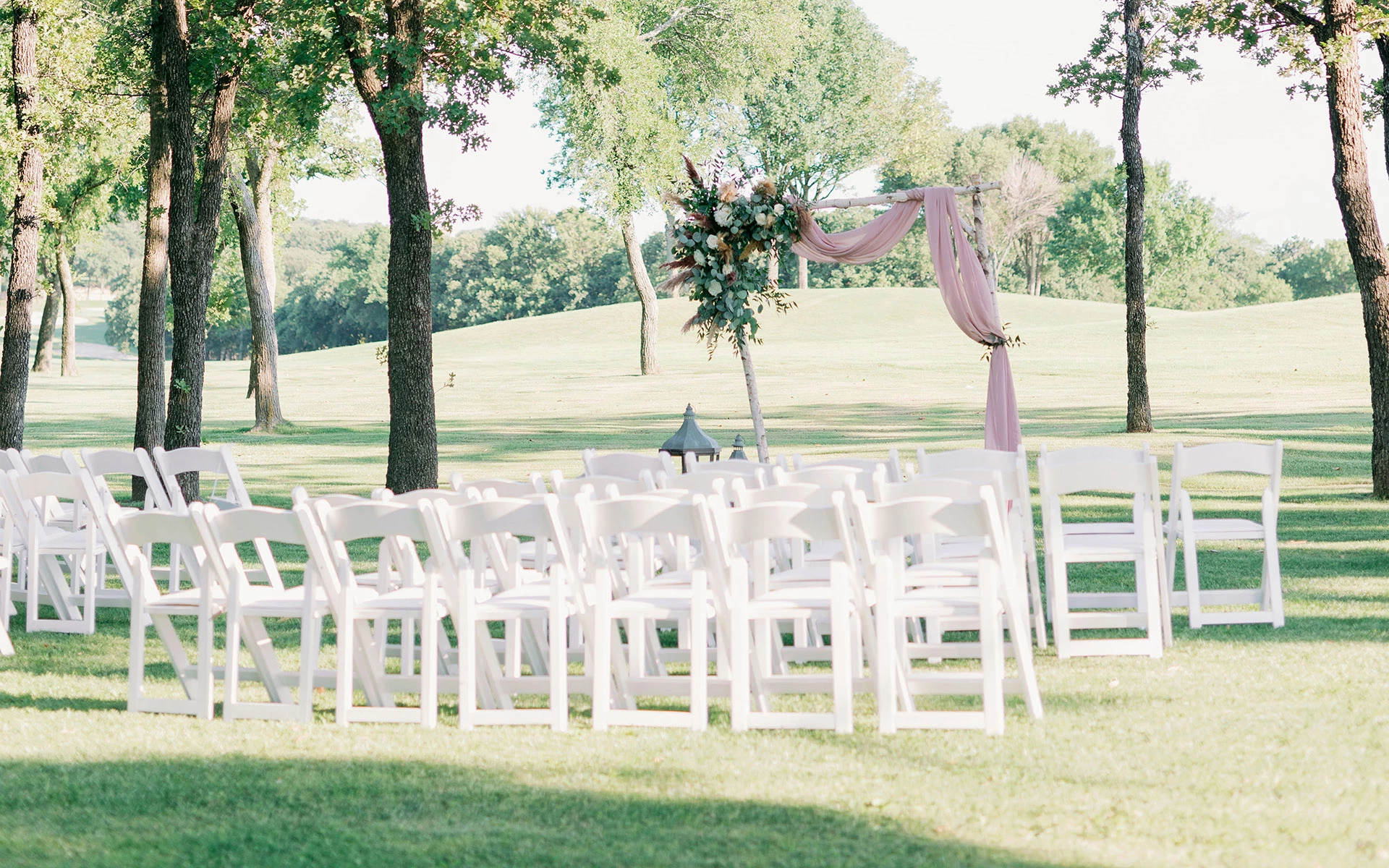 Make Your DFW Wedding Memorable
Grapevine and Southlake Wedding Ceremonies And Receptions
Our incredible Club offers a beautiful selection of full-service private party and event rooms, which will accommodate up to 300 guests, as well as a variety of amenities to make your ceremony and reception complete. Guests are accompanied by photography quality views of our award-winning golf courses and the rolling hills that blanket this beautiful North Texas area. With spacious conjoined banquet and ceremony rooms, you and your guests can enjoy each other's company while lavishing in a unique and fun atmosphere that we customize to your wishes.
From breathtaking views to fantastic cuisine, Trophy Club provides the ideal spot for your Southlake-area wedding ceremony – just a short drive from Grapevine. Our experienced service staff and certified event planner stand ready to give you all the information you need to design a special ceremony that's sure to please every time. Our staff creates magic moments for you and your guests, with dedicated services and serving etiquette. Our on-premise executive chef satisfies any party menu need, while placing emphasis on fine food and impeccable creativity and service. Sit back and let us add style and fun to your special wedding event.
Trophy Club Country Club is the ideal DFW wedding location to fulfill all your wishes.
Contact our private party and ceremony events director today to get started.

We Take Care Of The Details
With our team of catering and wedding professionals, you can select everything you want for a flawless evening of dining, dancing and toasts. No matter how simple or lavish you want your dream wedding to be, we work with you to create a perfect day of love, romance and sweet memories.
Capabilities
We have a Beverly Clark Certified Wedding Professional on our staff. Created by renowned wedding and lifestyle expert Beverly Clark, the program helps catering professionals gain more knowledge in the field of wedding ceremonies, receptions, services, traditions and personalized service.
Host your wedding events with us and enjoy:
- Complete setup and breakdown of your event
- Coordination of your wedding reception by our certified event specialist
- Assistance with final wedding details, including timeline, floor plan and coordinating with your vendors
- Menu tasting with Executive Chef upon booking
- Four hours to host your wedding reception in the Club's vaulted Ballroom
- Floor-to-ceiling windows overlooking rolling hills and wooden parquet dance floor
- A selection of lap-length linen and table skirting- Mirrored tiles and votive candles for guest tables
- Speaker system equipped to accommodate an iPod and cordless microphone
- Screen and projector to display your slideshow and iron portrait easels to display bridal or engagement photos
- All display tables for gifts, name cards, cake, etc.
- Cake cutting and service
- Access to golf courses for bridal photo shoot
- Private club service and intimacy (your reception is the only event scheduled at the Club in your time slot)
Need Other Professionals For Your Event?
Hiring all the right people to make your day go smoothly is just as important to us as it is to you. We have a list of known professionals we're happy to share with you.