Happily Ever After Starts Here
Celebrate a wedding of romantic splendor at our Gilbert reception halls. With picturesque views, magnificent bell towers, grand arching entryways and expansive terraces, our clubhouse is the perfect setting for you to begin a beautiful journey together. Our Cascada Ballroom is spacious and elegant with an illustrious charm that will capture your hearts, leaving you and your loved ones with the memory of a magical celebration.
Perfectly Planned Private Gilbert Events
Each and every private event hosted at our banquet halls in Gilbert AZ receives personalized planning assistance, attentive coordination and unparalleled service. Our private events team attends to every detail – from customizing your menu to displaying your chosen décor – ensuring that your event reflects your style and provides your guests with a unique and memorable experience, all while remaining within your budget.
Corporate Meetings & Events in Gilbert
Explore innovative ways to inspire your team and impress your colleagues by hosting your next corporate meeting or event at our Gilbert venues. We provide customizable menus, personalized service and professional accommodations for a variety of business functions, including formal strategy meetings, employee play days, client-relation dinners, team-building sessions, corporate golf outings and more.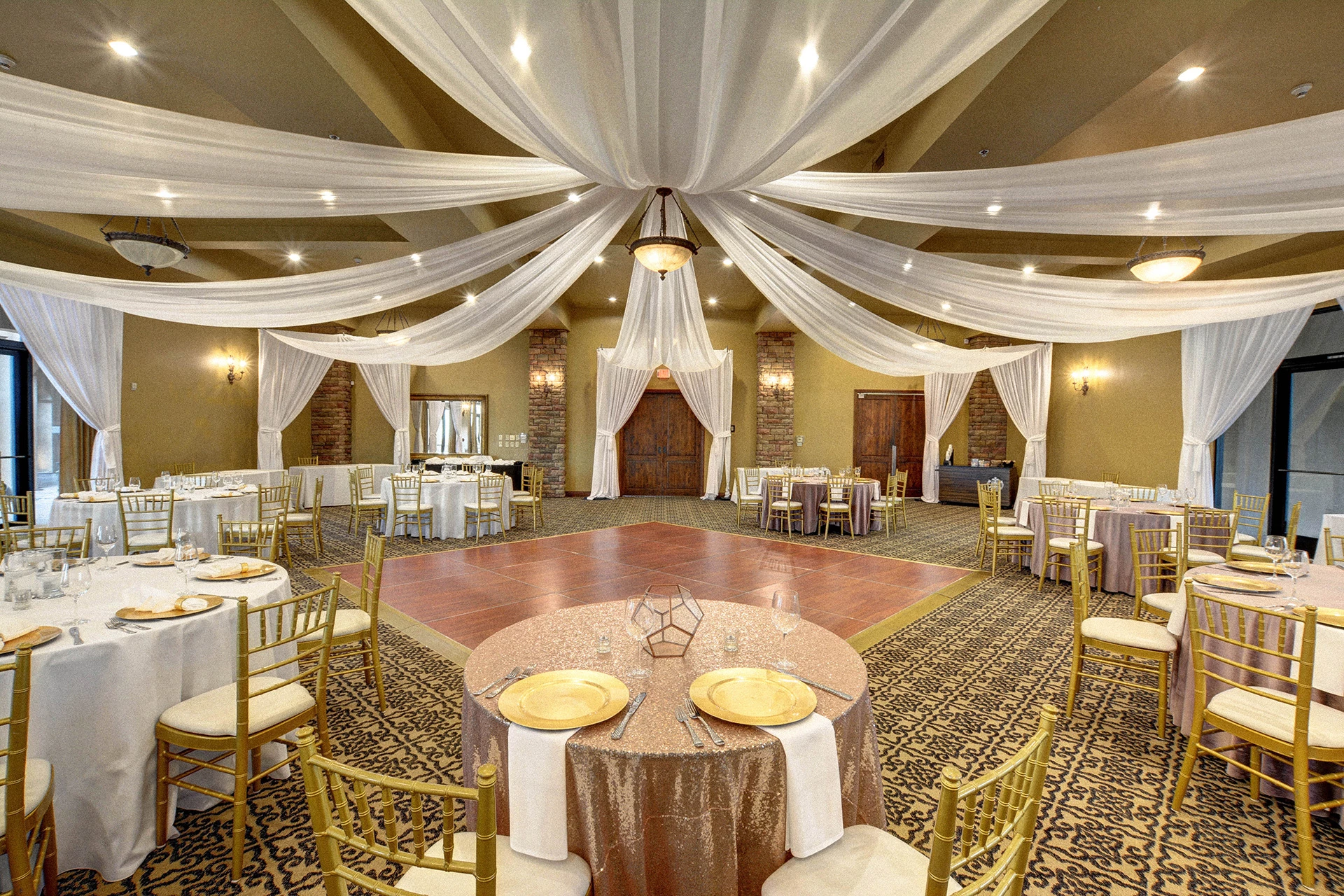 A Space for Every Occasion
Explore photos, seating capacities and descriptions for all four of our beautiful private event spaces and reception halls in Gilbert AZ.