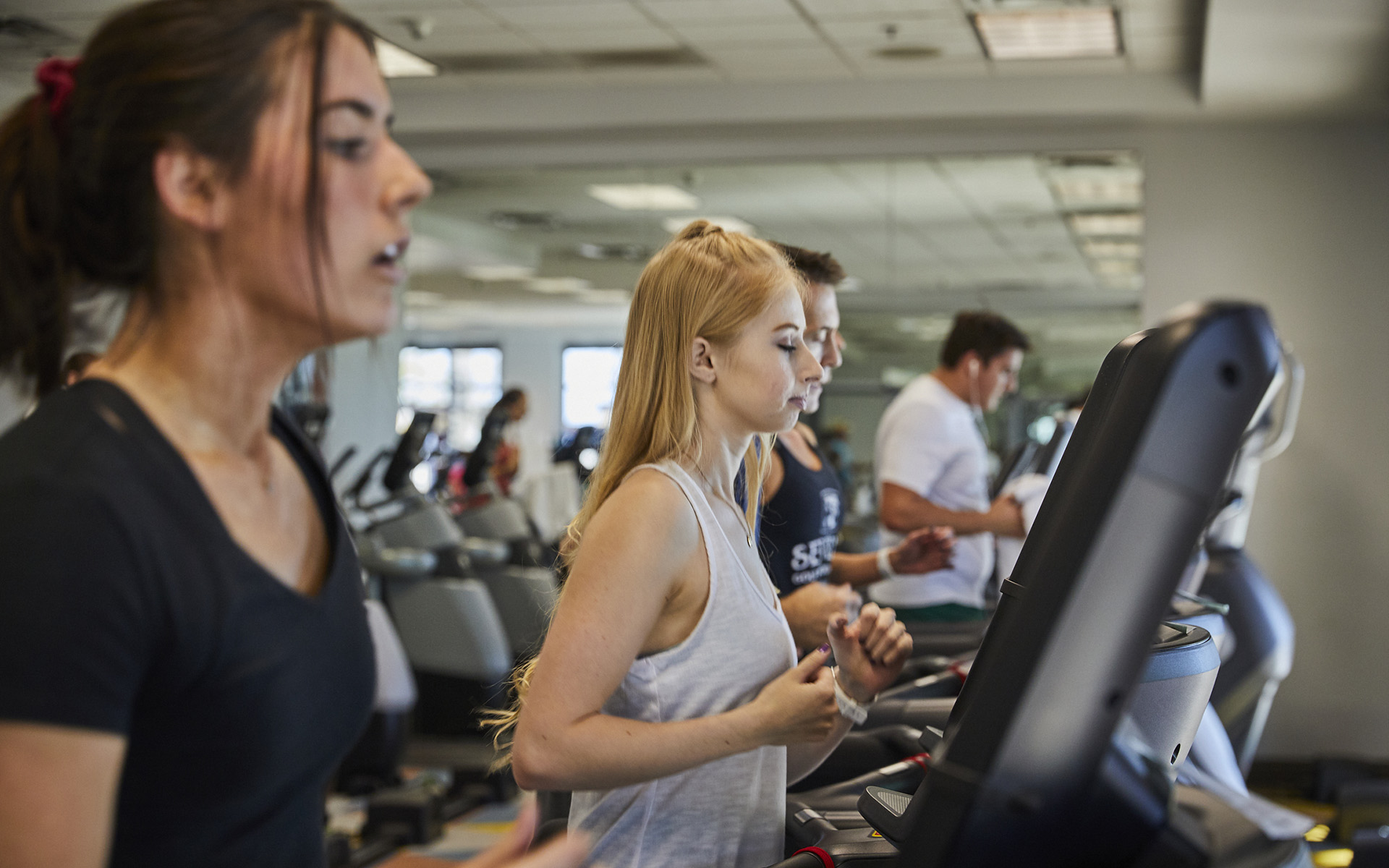 Achieve your fitness goals at Seville
For those who enjoy a combination of fun and fitness, the Seville Fitness Club offers a wide variety of equipment and group fitness classes. Amp up your workouts and get motivated in our heart-pounding gym in Gilbert AZ with refreshed studios, upgraded floors, inspiration walls and high-performance amenities. Push your limits in the cycle studio, explore interval training in the Foundry, and find addictive workouts with expanded class offerings including Les Mills and Wexer virtual classes. Styku body scanning and shape analysis technology can help you define your goals, and MyZone tracks your progress as you go. Healthy options like juices and light bites, as well as Starbucks to-go, are convenient and ready from the MarketPlace after your session.
Join us on the Field for skills and drills, play a variety of your favorite games and activities like soccer, football and more, or even watch a movie under the stars on this multipurpose field. If court sports are your thing, our Gilbert gym offers tennis, pickleball, sand volleyball and basketball. Want to go a few rounds? Jump in the Ring and throw some punches for fun or keep your workouts fresh with cardio boxing.
The Seville Gym offers a great place to exercise and also features, complimentary FITSTART fitness assessments with one of our Gilbert fitness club trainers, social activities for all ages, resort-style water park, personalized attention and service, three tennis courts and two basketball courts, 25-meter negative edge lap pool, exceptional child care for the little ones and golf lessons and clinics for children.