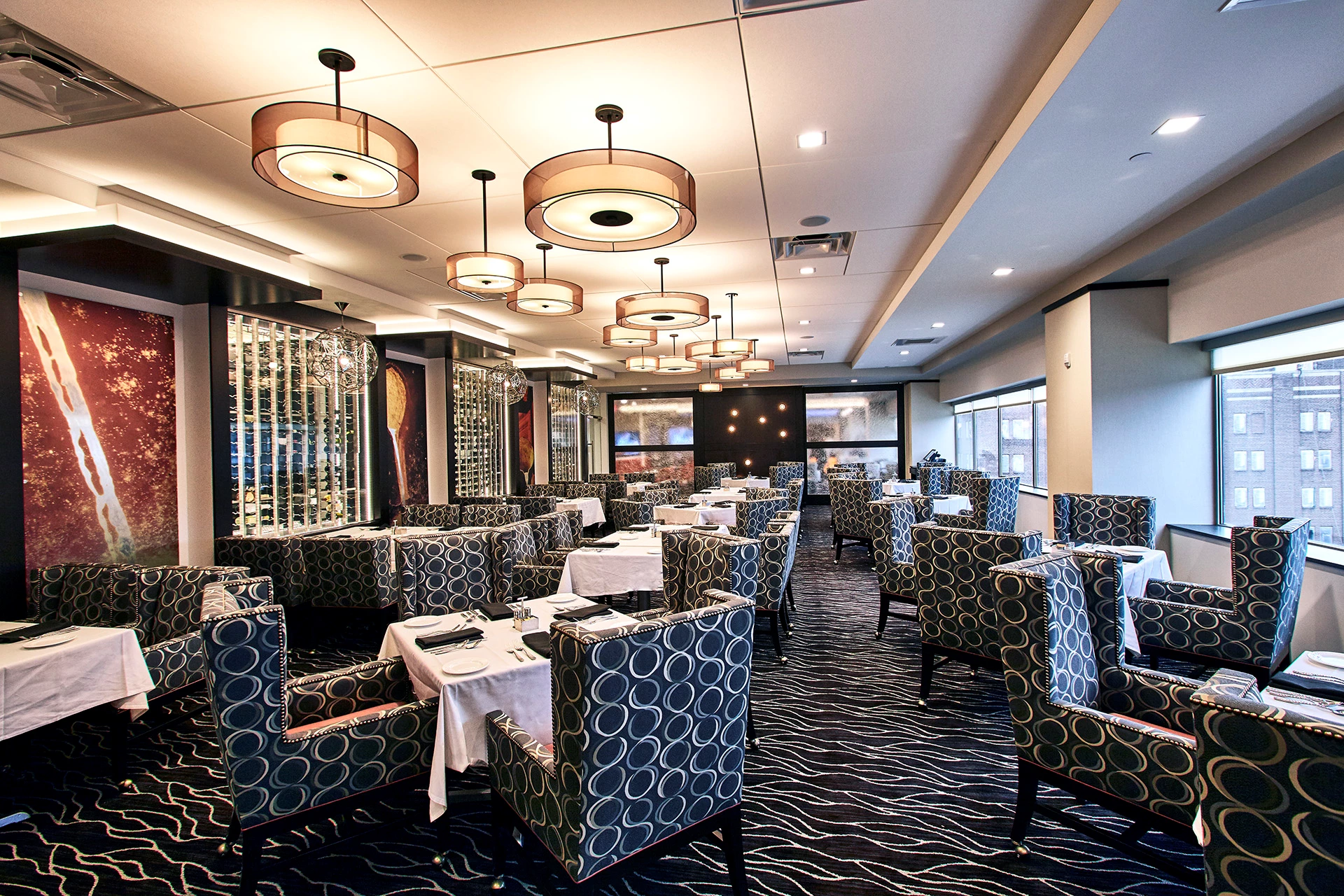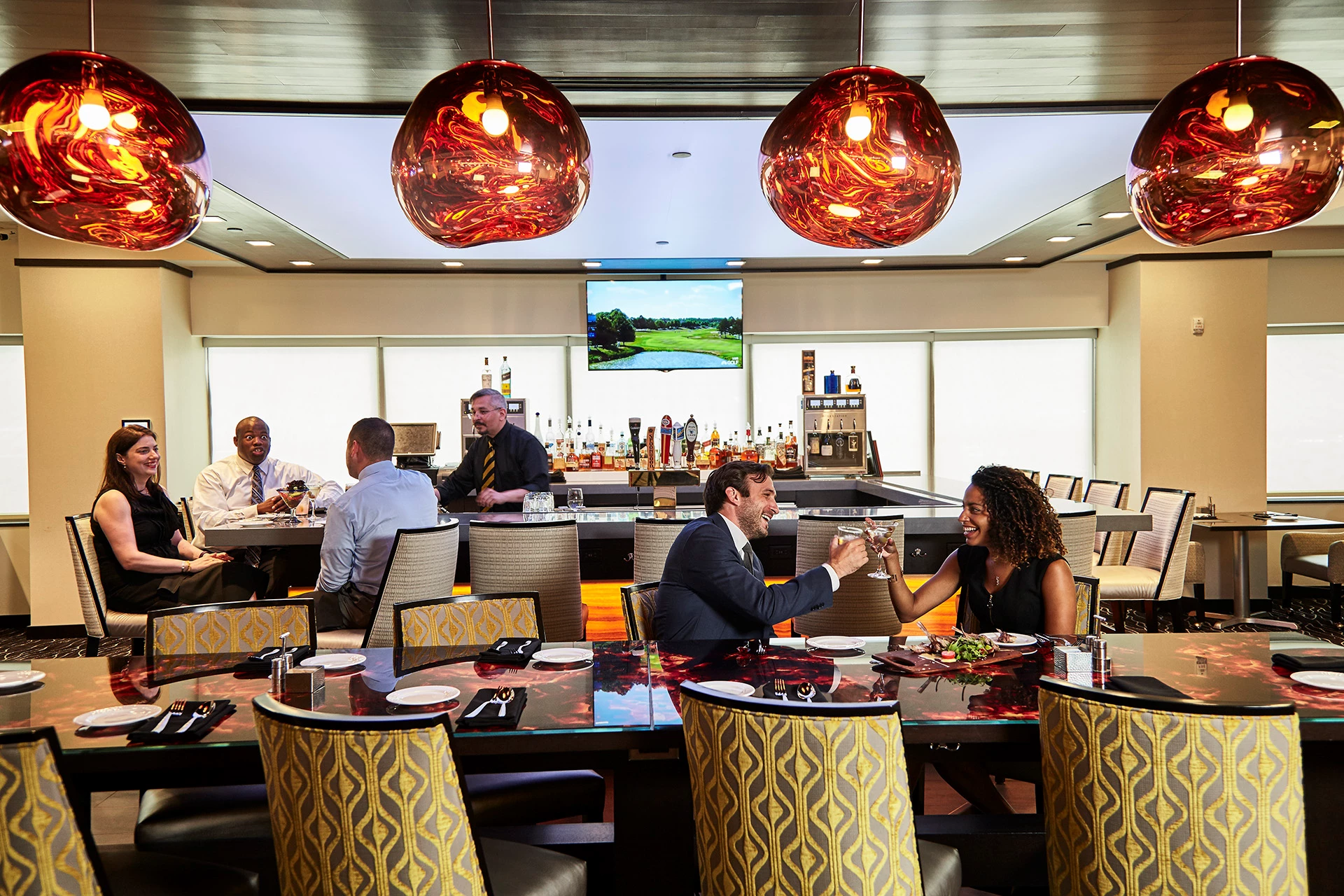 Work From Rivers Club
Members choose from five touchdown rooms that are idyllic private work spaces, each containing a dry erase board, television, and everything you need to stay connected when you're on the go – including a full food and drink menu. An expansive E-Lounge offers charging ports, communal tables and great service for casual meetings.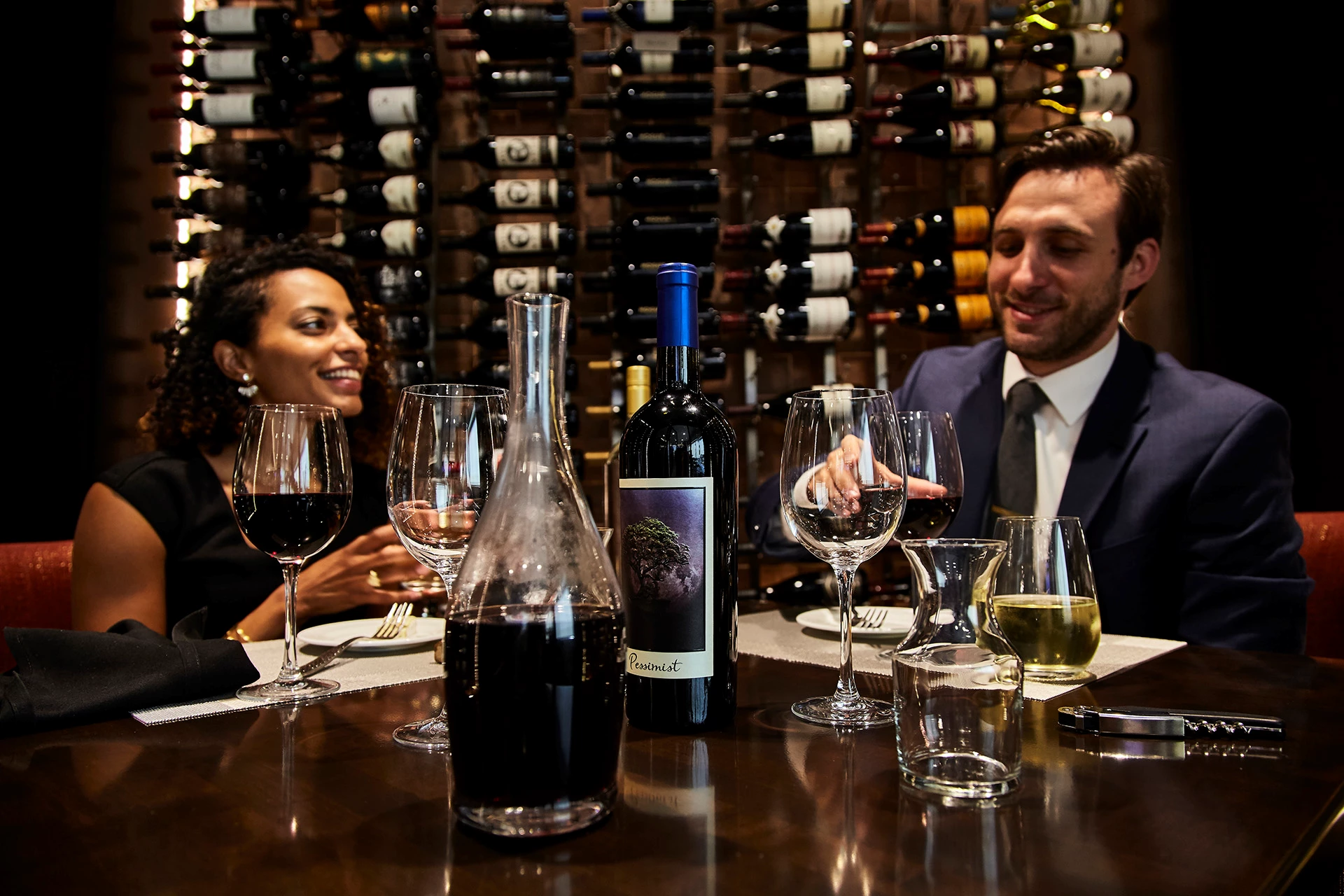 A Bespoke Foodie Focus
Chef Jim and our talented team of foodies craft masterful menus for everyone! Choose from the beloved pot roast and meatloaf, our famous lobster roll or even a delicious crab cake. For an after-work cocktail, give our new martini cart a try and enjoy craft cocktails shaken up just the way you like them.
Amenities
Here Members enjoy an extraordinary selection of world-class amenities, including a rare downtown club location containing an indoor swimming pool, basketball court, squash courts and fitness center. We also proudly offer seven distinctive private event spaces with room to accommodate up to 150 guests.