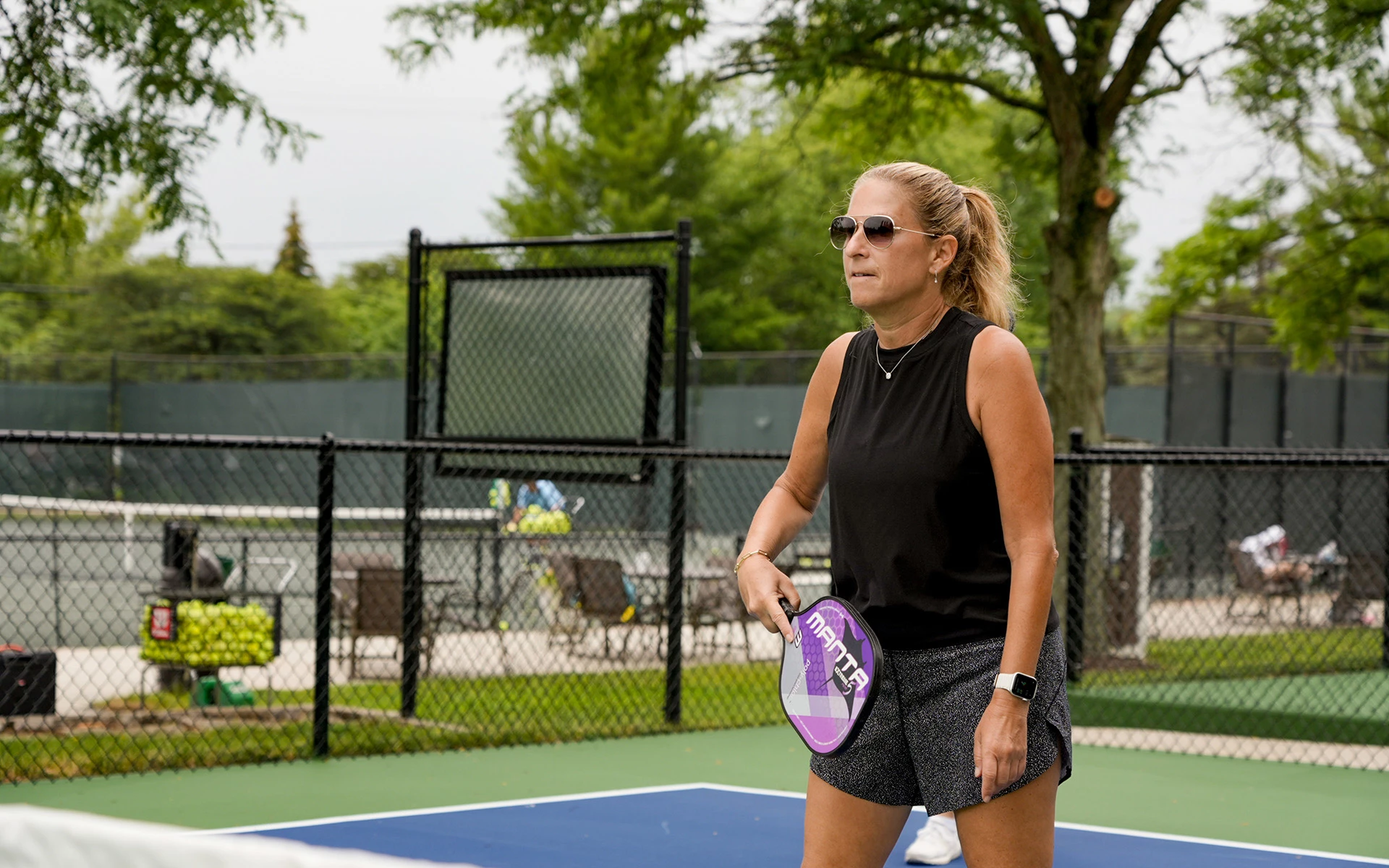 Pickleball
This up-and-coming game is gaining a foothold at Ravinia Green with drills and pickup games. We envision bringing dedicated pickleball courts to our Members in the near future.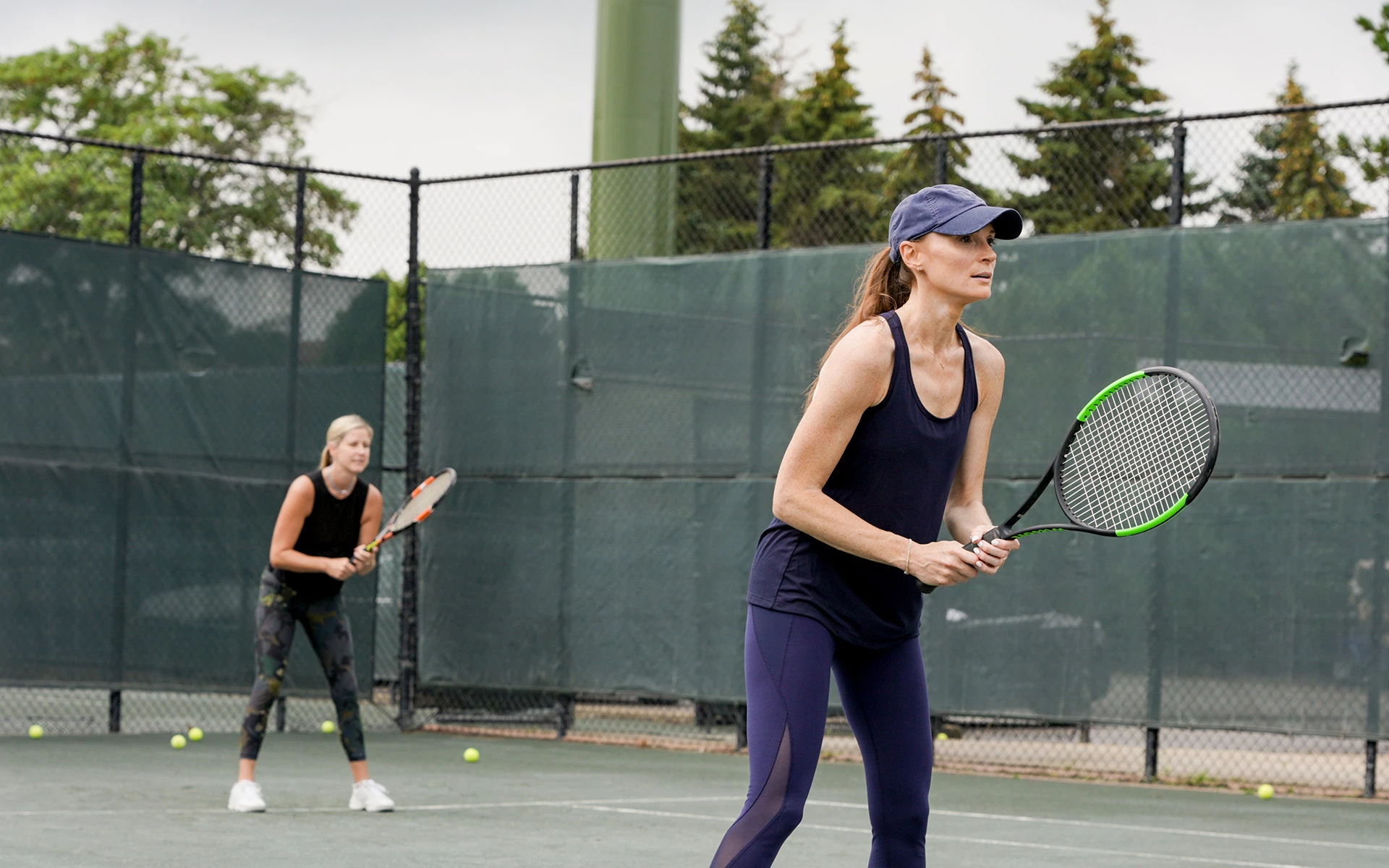 Tennis
Six Har-Tru courts highlight Ravinia Green's tennis offerings. Our partnerships with off-property facilities allow you to enjoy the game year-round, and we also have teams you can join as well as lessons, drills and cardio classes. Additionally, our Assistant Tennis Professionals Program creates an opportunity for young people to learn the game at the same time they're gaining important life skills.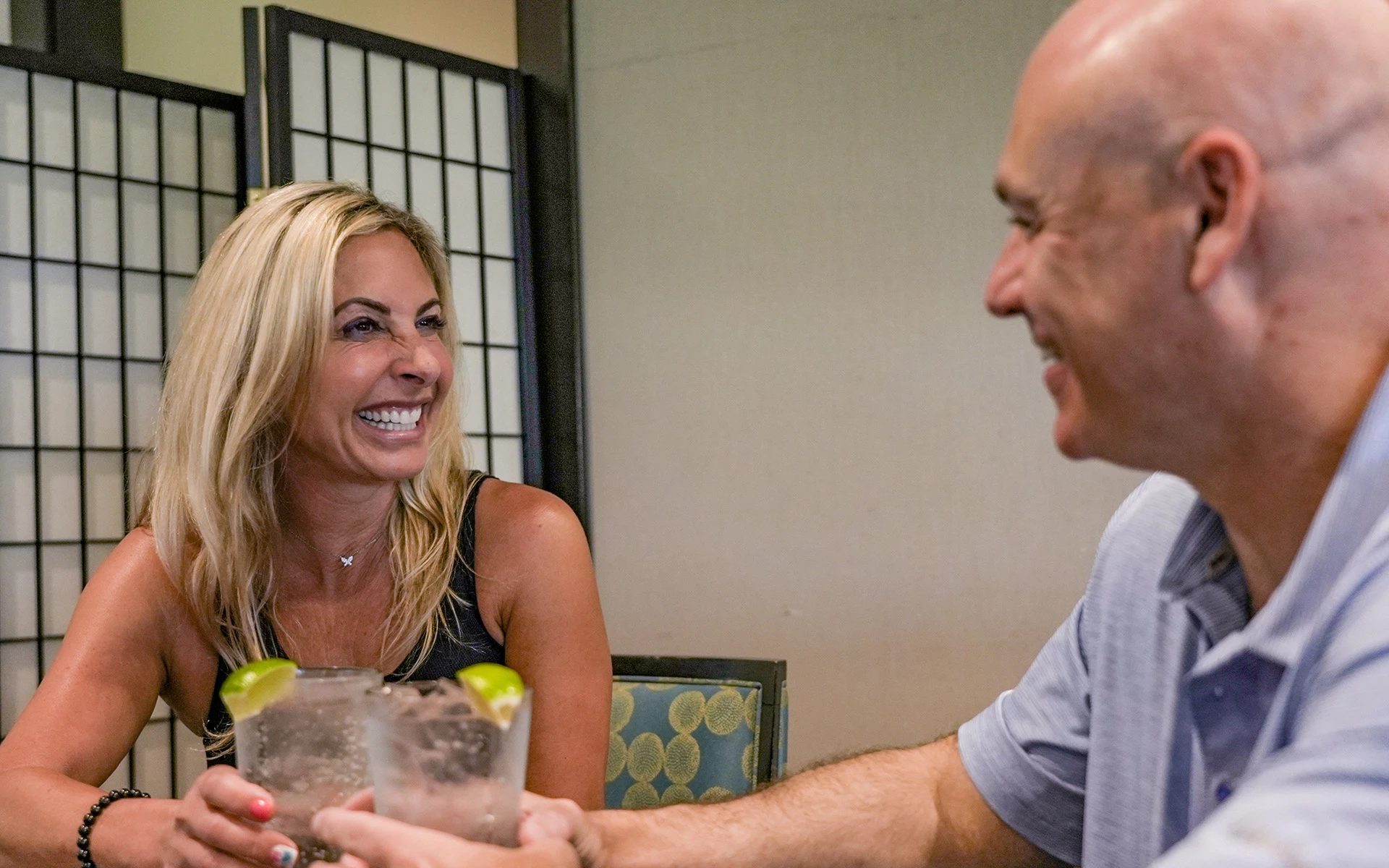 Dining
Diverse offerings for all three meals and a staff that's trained to know you and your dining preferences are just some of the highlights of our dining program. One of our most popular features is an outdoor deck overlooking the ninth hole, allowing you to both eat and spectate. And just below the deck is a casual social spot where you can enjoy drinks amid friends, fans and fire pits.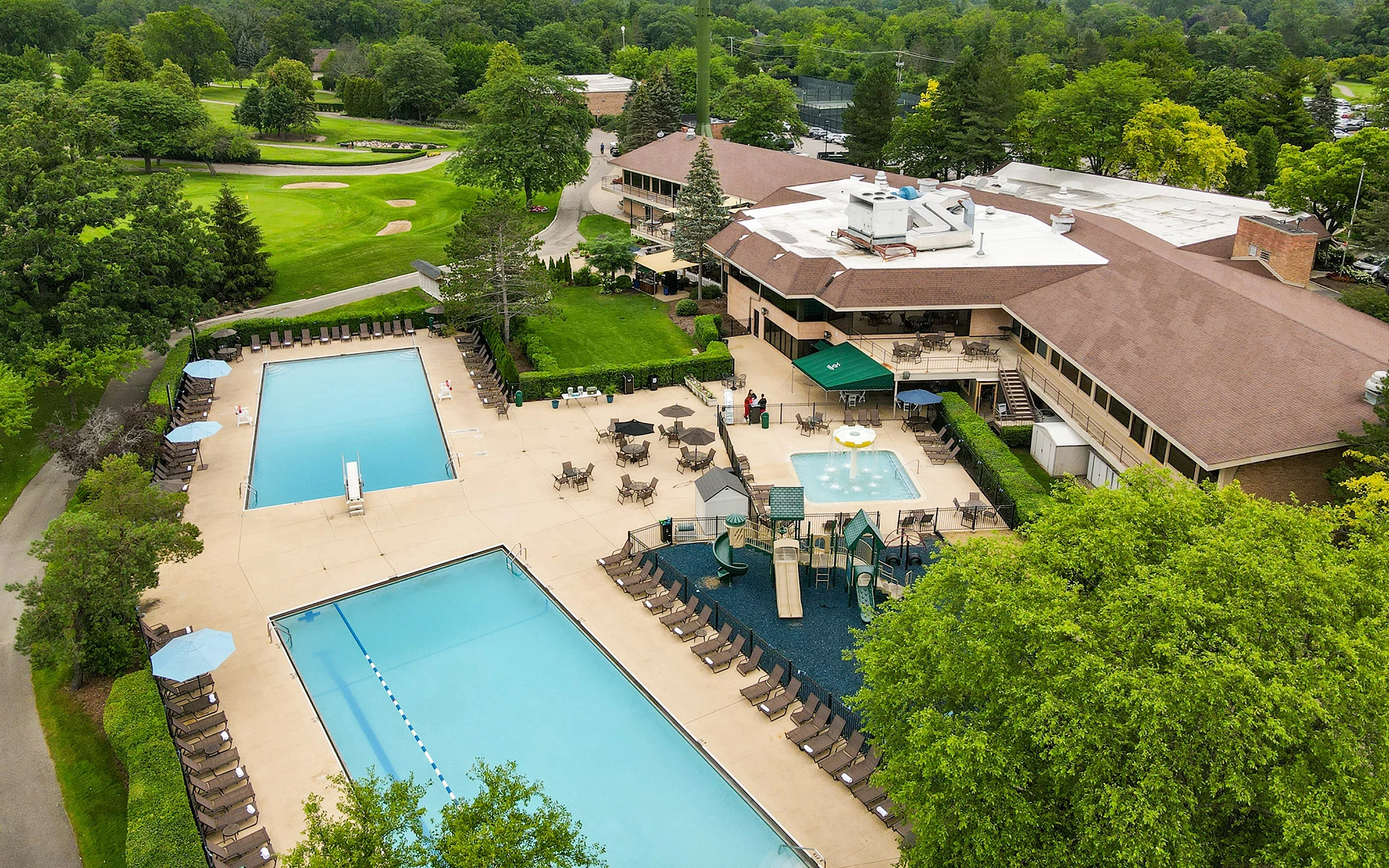 Swimming
If you want to take a dip and cool off, you have three outdoor options: an adults-only pool (for swimming laps), a pool that caters to families and a pool that's just for kids and offers a fun water feature. You can also arrange a private pool event with help from Club staff.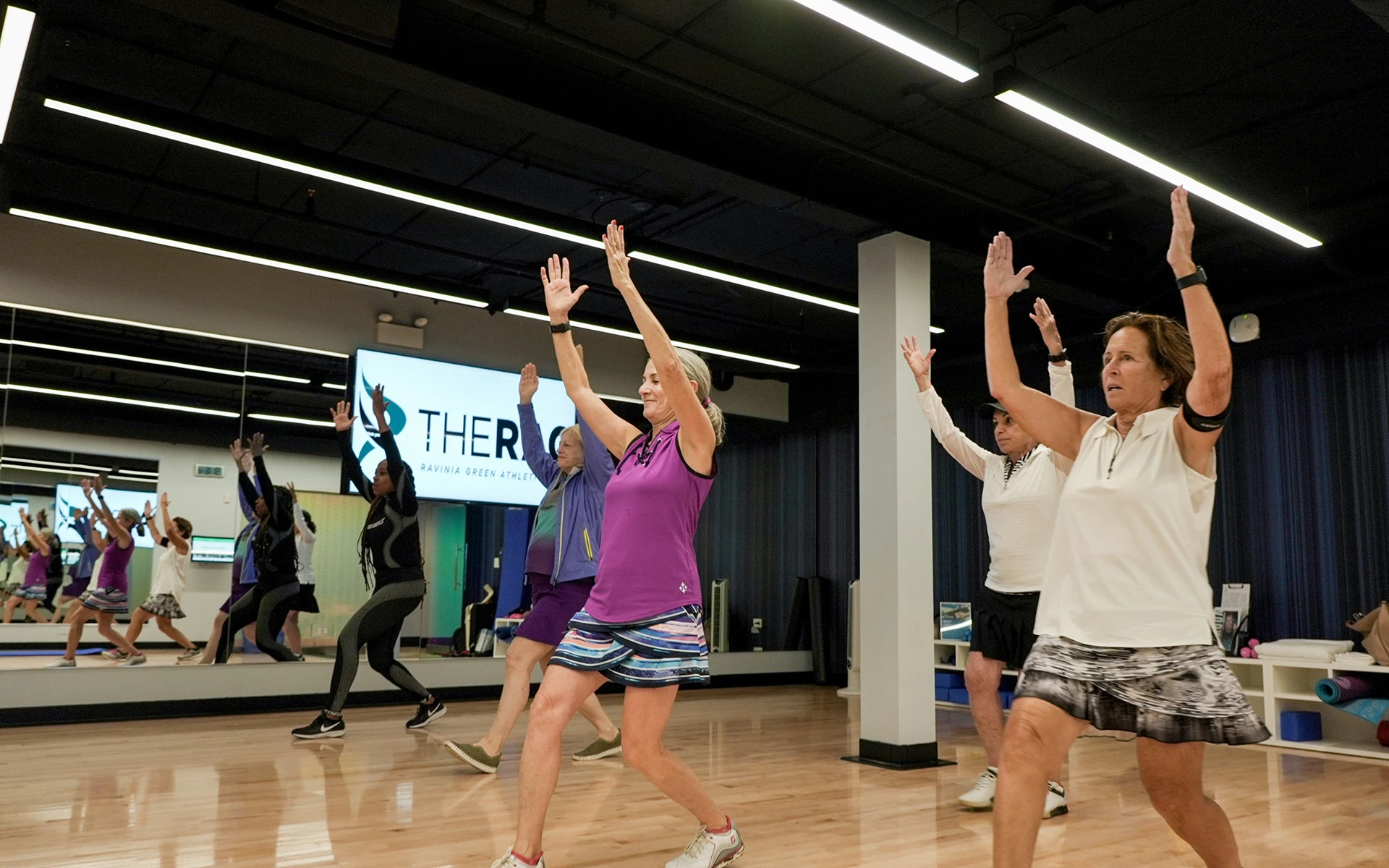 Fitness
The Ravinia Green Athletic Club offers a variety of ways for Members to stay fit and feel healthy. Fitness offerings include a weight room with state-of-the-art equipment, a designated cardio room with machines that let you get the workout you need, as well as a private studio for you to enjoy an individual workout or a group class, including the ability to use Wexer Virtual to take a class from a virtual instructor.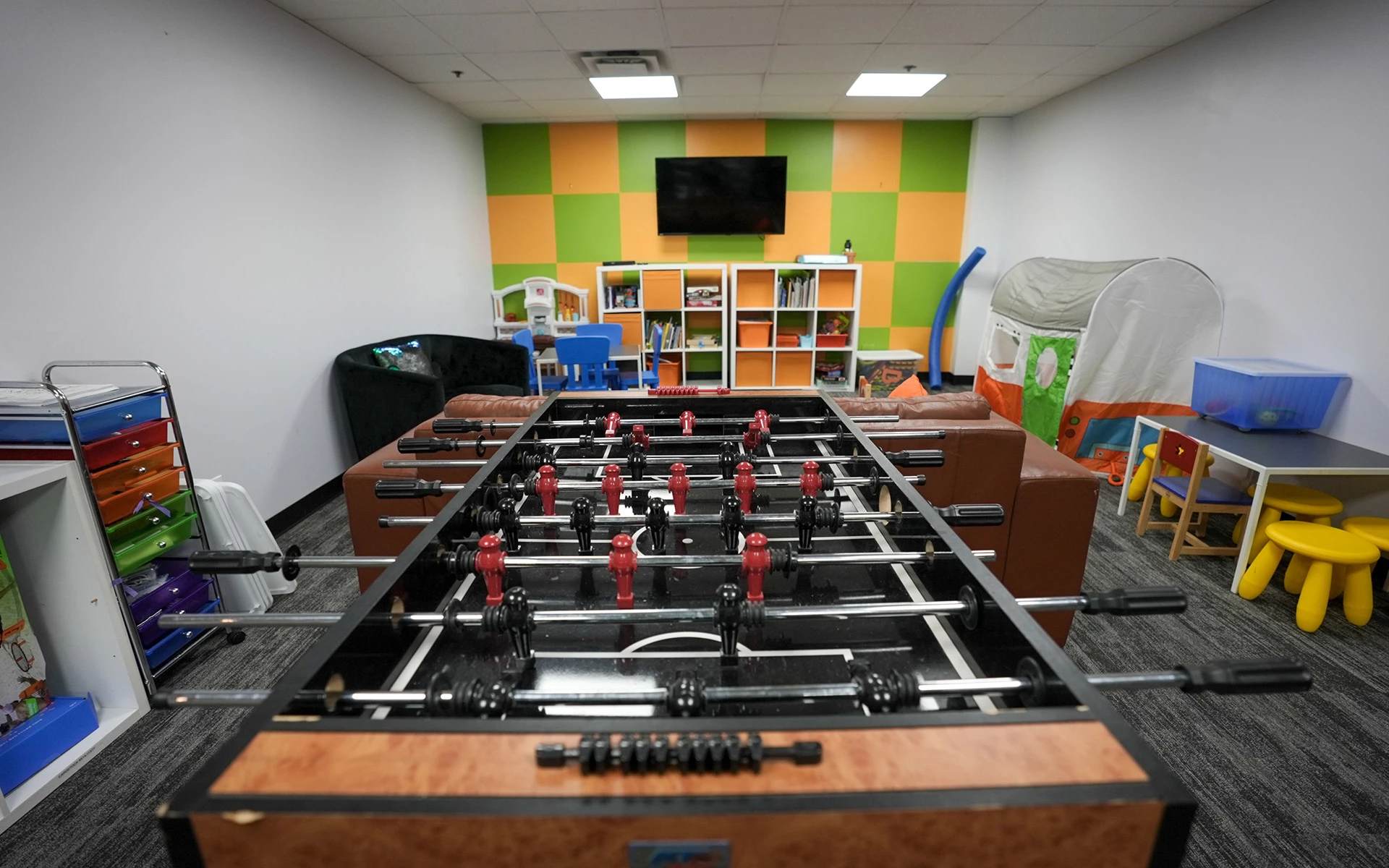 Kids Club
Let's face it: All adults need a little grown-up time, and no kid wants to hang around with Mom and Dad every minute. Thanks to our Kids Club, everybody wins! On Fridays evenings, Member parents (or grandparents!) can take advantage of the Kids Club, and on Friday, we even offer a Sitter Service to let the adults unwind after a long week at work — while still staying on property, of course. Reservations are required.