Ravinia Green Golf Course in Riverwoods
Manicured Greens and a Strategically Designed Course
Set among an immense community of old weeping willows and featuring an abundance of greenery and scenic views, the golf course at Ravinia Green is one of the most enthralling and picturesque courses in the Chicago area. The course offers a unique blend of challenge and opportunity for all levels of players. Featuring 100 bunkers with water coming into play on more than 10 holes, the Larry Packard-designed 18-hole course is 6,866 yards with a championship slope of 134. It features two putting greens, a vast driving range along with a chipping range, and a short driving range.

Our comprehensive golf program offers lessons for golfers of all levels, as well as a junior program designed to provide quality instruction in a fun environment. A robust calendar of tournaments and events will provide your whole family with a memorable golf experience.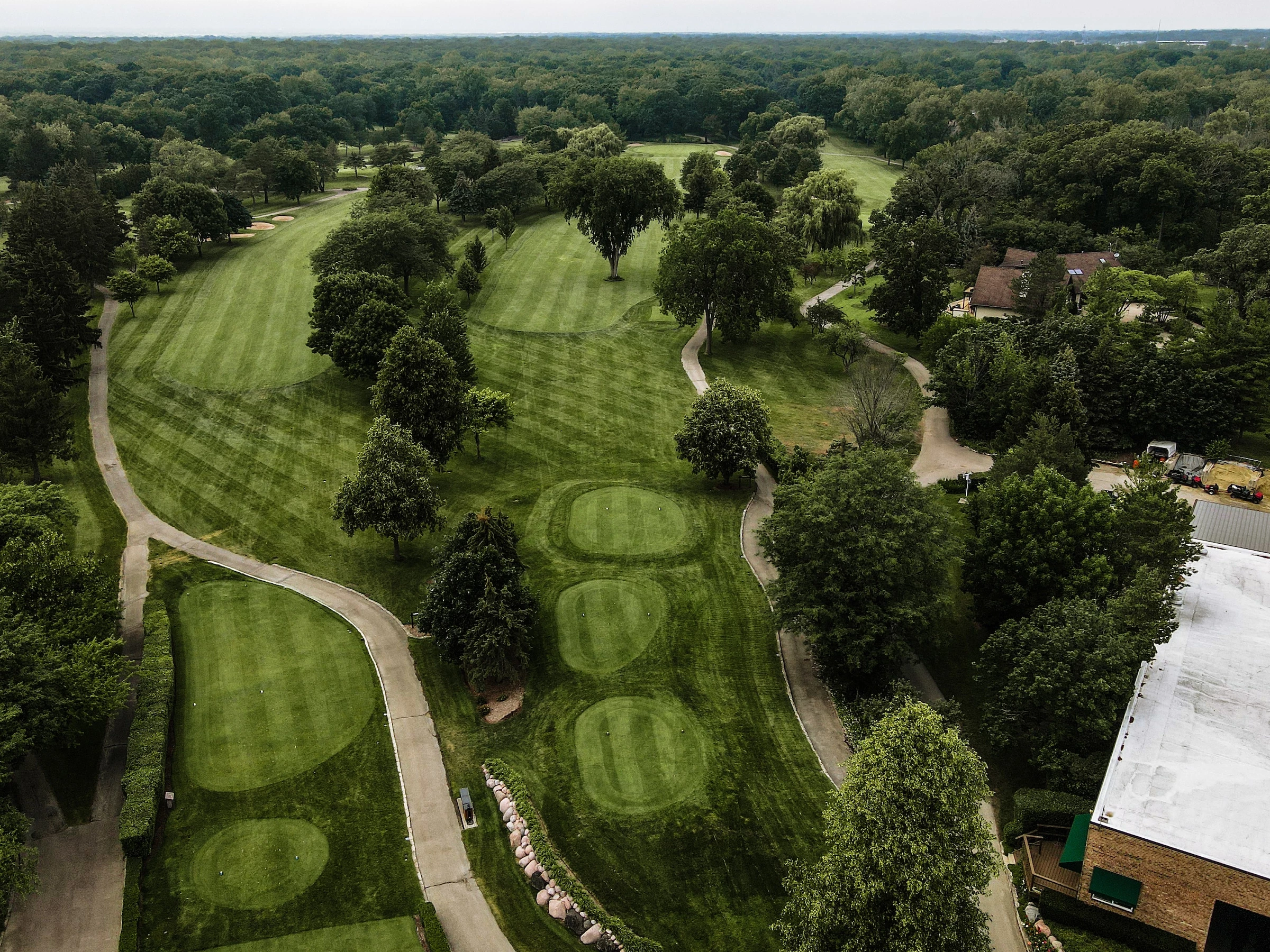 The Golf Course
Designed by renowned golf course architect Larry Packard, Ravinia Green's golf course stands as a testament to his distinctive style. The smaller greens, adorned with gentle slopes meticulously designed for precise approach shots, embody the essence of Packard's architectural finesse. Bunkers seamlessly blend into mounds with elevated floors, enhancing both the visual and strategic aspects of the course.
Stretching across 6,866 yards, the golf course gracefully winds through vibrant fairways, groomed greens, and strategic bunkers, demanding precision and finesse from each swing. Water hazards on over ten holes add an exhilarating risk-and-reward element, challenging golfers to showcase their mettle amidst the captivating scenery. Majestic weeping willows, aged and graceful, line the fairways, casting dappled shadows that contribute to an atmosphere of tranquility. The abundant greenery, punctuated by bursts of vibrant blooms, transforms the golfing experience into a visual and aesthetic delight.
Holes: 18 | Par: 72 | Rating: 73.4 | Slope: 134 | Yardage: 6,886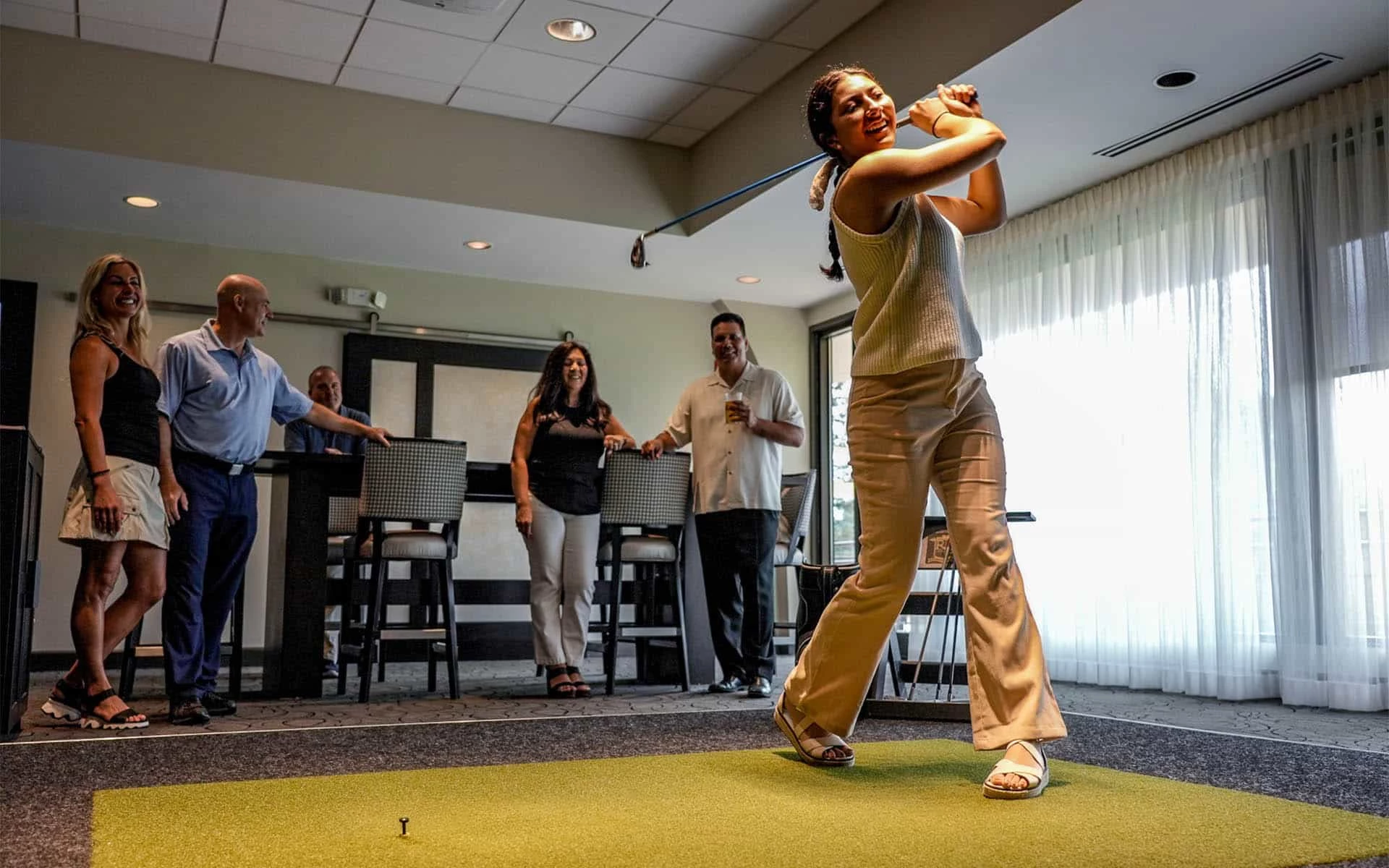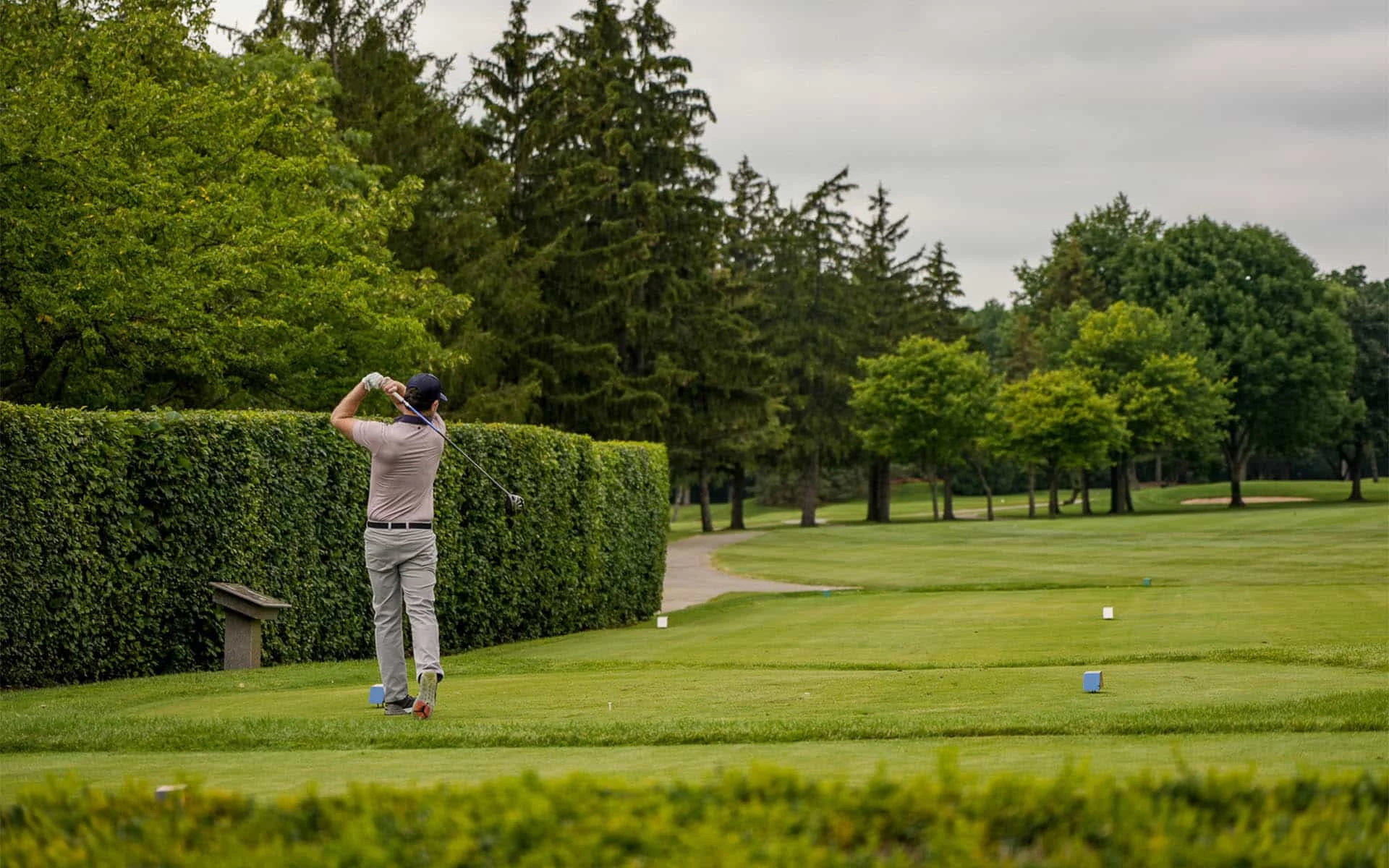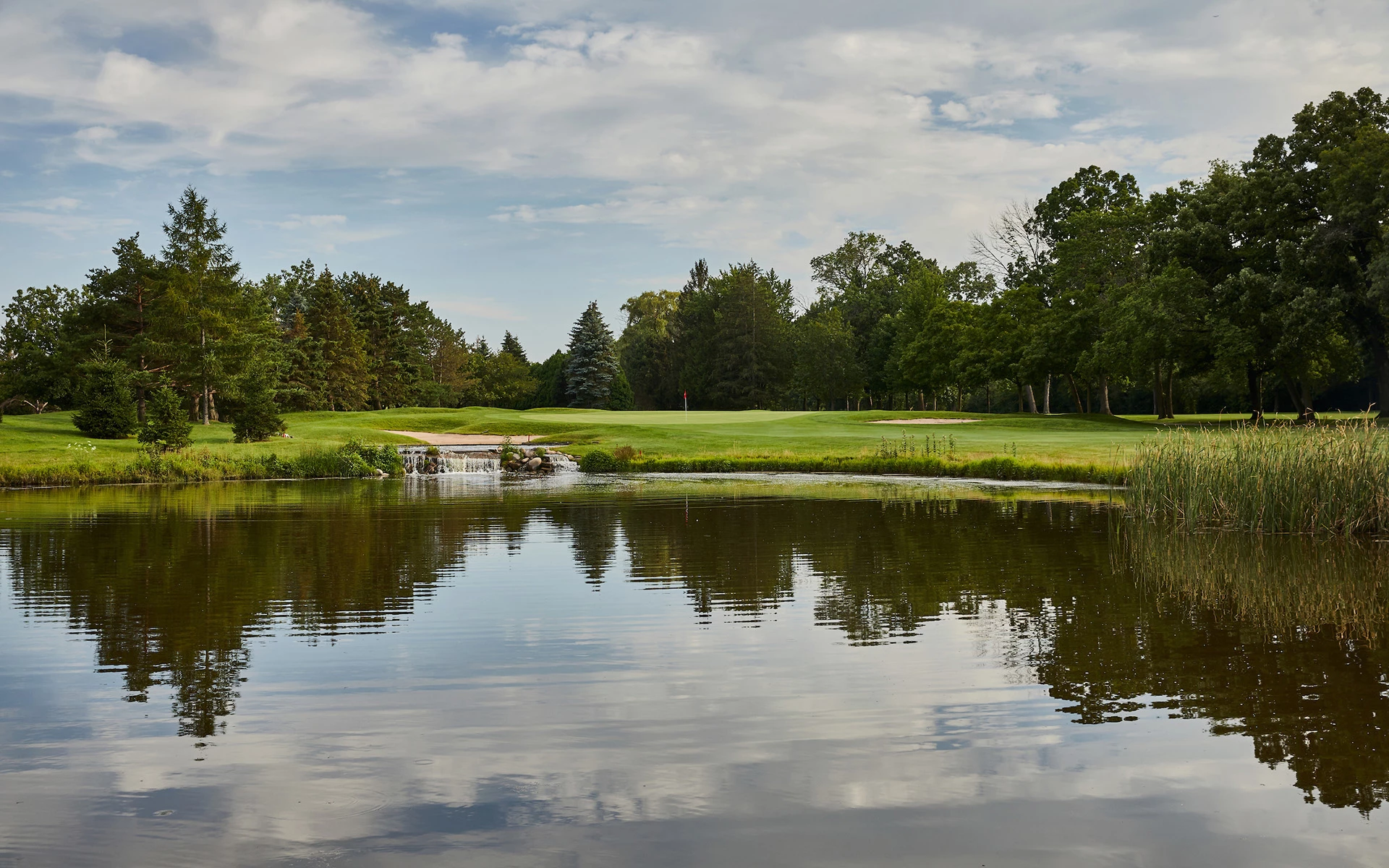 Caddie Program
Caddies in golf are believed to have started in Edinburgh, Scotland in 1817 and since then have been synonymous with the game. Not only can a caddie make a walking round of golf easier on the player physically, but they also use their expertise to help any golfer with strategic decisions to help lower their score.
At Ravinia Green Country Club, we are proud to have a wonderful caddie program that supports the Evans Scholarship Foundation. Each year, caddies from our club are eligible to apply for this scholarship which provides full housing and college tuition for caddies with limited financial means. We had caddies win scholarships in both 2018 and 2019.
Host an Outing
Experience golfing excellence and unparalleled hospitality by hosting your next outing at Ravinia Green. Our meticulously manicured course, spanning 6,866 yards, provides the perfect backdrop for a memorable event. Whether you're planning a corporate gathering, charity tournament, or a social outing, Ravinia Green offers a range of services to ensure a seamless and enjoyable experience. Our dedicated staff is ready to assist with event coordination, catering, and other personalized services to make your outing truly special. From the challenging layout to the exceptional amenities, Ravinia Green is the ideal destination to host an unforgettable golf outing.