Dan Hewitson
SVP & Managing Director
Serving since 2007
About Dan

Dan comes to Mission Hills from his previous role as Regional Operations Managing Director for 18 clubs within the Pacific region of Invited. This is such a special opportunity and he is thrilled with the ability to dedicate his focus to our Clubs in the desert and deliver a premier club experience at Mission Hills our Members can all be proud of. Dan has lived in the Palm Desert area for more than 15 years and raised his five children here. Like you, he considers the desert his home and Mission Hills a very special place.
Ashley Varela
Club Manager
Serving since 2020
Martha Gomez
Director of Member Experience
Serving since 2011
Daniel DeCarlo
Membership Director
Serving since 2023
About Daniel

I was born and raised in the beautiful Bay Area of California, where I spent most of my childhood exploring the outdoors and playing sports. After playing football and completing my bachelor's degree at the University of Nevada Reno, I moved back to the bay area to be closer to family and where I met my now wife. Shortly after meeting, we decided to move to Austin, Texas, to experience a different city and all it had to offer. While in Austin, I continued my passion for fitness and outdoor activities, regularly working out and playing golf, as well as riding dirt bikes in the Texas Hill Country. I love being around friends and family and cherish that invaluable time
Michael Holyk
Director of Golf
Serving since 2022
Stephan Estes
Head Golf Professional
Serving since 2018
About Stephan

Stephan grew up in Fayetteville, NC where he learned to play golf with his family.  He moved to California in 2003 and started working at a golf course during High School.  During this time while playing on the golf team, he grew to love the game and wanted to pursue a career as a golf professional.  He has spent time at various public and high-end private clubs in the desert Palm Springs area as well as in Montana including Mountain View Country Club, Rock Creek Cattle Company, and PGA West.  He brings 15 years of golf experience to Mission Hills and loves to see the Members enjoying the courses and the Club experience.  Stephan is currently enrolled in the PGA Professional Golf Management Program as an Apprentice and spends his off time with his wife, Vanessa, his daughter, Emily, and their dog, Lua.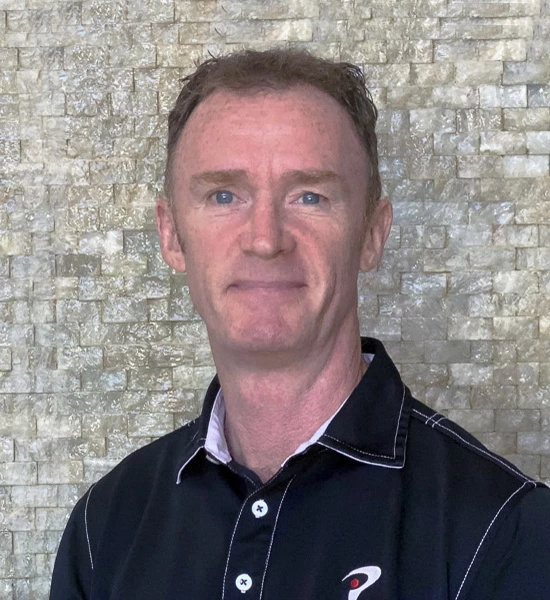 Mark Smith
Exercise Physiologist & Nutritionist | Golf Digest 50 Best Golf & Fitness Trainers in America 2022 - 2023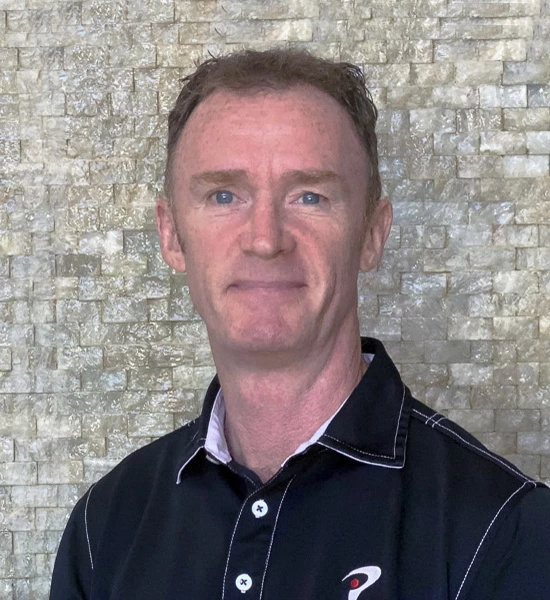 Mark Smith
Exercise Physiologist & Nutritionist | Golf Digest 50 Best Golf & Fitness Trainers in America 2022 - 2023
Serving since 2022
About Mark

Golf Digest 50 Best Golf & Fitness Trainers in America 2022 - 2023 | Titleist Performance Institute Level 3 Certified Fitness Professional | RACQUETFIT™ Certified Professional | Neurokinetic Therapy® Level 3 Certified Practitioner |
Sharon Fletcher
Director of Player Development
Serving since 2020
About Sharon

I wanted to introduce everyone to the newest member of our golf staff, Sharon Fletcher. Sharon will be our new Director of Player Development and is coming to us from Avondale Country Club. Sharon was at Avondale for the past 3 years and also worked at Shadow Mountain for 7 years as a teaching professional prior to that. Sharon grew up in Charlotte, North Carolina and has created golf schools in Florida, New York, and Germany! Besides being an avid golfer she also enjoys biking and training dogs. We are excited to have her part of the Mission Hills team!
Jonas Conlan
Director of Agronomy
Serving since 2022
About Jonas

Jonas is originally from Michigan, a turf grass alumni from Michigan State University, he took up residence in the Coachella Valley in 1997. He is an avid golfer and loves what he does from day to day operations, to golf course design and the history of the sport.
Gabriela Vielmas
Events Sales Director
Serving since 2022
About Gabriela

Gabriela was born and raised in the Coachella Valley and still resides in Indio with her husband, two kids and dog. Gabriela has worked in hospitality for 12 years most recently coming from Mastro's Steakhouse as their Director of Events and has a passion for anything wine and gastronomy. She takes great pride in helps planning memorable events and building lasting connections with our members.
Oscar Flores
Director of Engineering
Serving since 2022