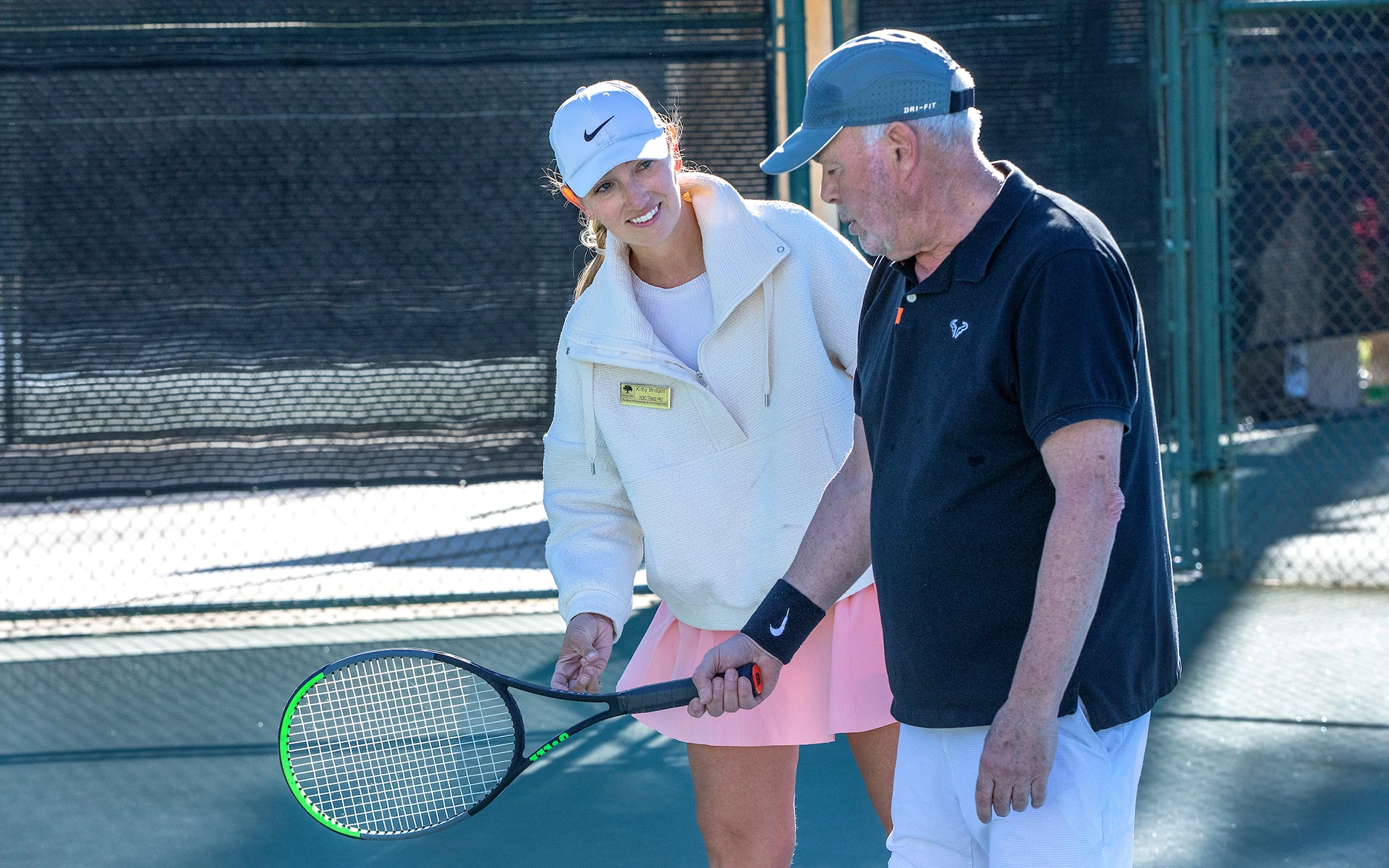 Full Service at Mission Hills
Game Arranging
Game arranging is a complimentary service performed by the Mission Hills Pro Shop personnel. Players requesting game arranging are paired with other players with similar abilities. The levels are initially determined by a player's USTA or NTRP rating. If the player does not have a USTA or NTRP rating, our Tennis Director will provide a complimentary on-court assessment to determine a player's introductory NTRP rating.
Special Events
The Club offers a full and exciting calendar of year-round special events consisting of a variety of social and competitive tournaments and mixers. Social Events formats consist of both round-robin and clinic formats and are offered in both doubles and mixed doubles. The majority of Social Events are accompanied by a Member get-together such as a luncheon or cocktail hour. These Sports Social Events are a fantastic way for Members to meet one another and to build long-lasting relationships while playing their favorite sport.
Ball Machine
Mission Hills Country Club offers Members complimentary ball machine use during hours of operation.
Lessons & Clinics
The professional staff offers a variety of adult and junior lessons programs from the beginner to championship level.
Palm Springs Tennis
Mission Hills Tennis Club is recognized by the USTA, ITF and ATP Tour
Featured Facility of the Year Award
Mission Hills Country Club was the inaugural recipient of the United States Tennis Association's Featured Facility of the Year. After completing a rigorous application process, Mission Hills was selected as the first-ever recipient of the award, as well as one of four clubs across the nation to be recognized as a Large Private Outstanding Facility of the Year.
This award is given to the one facility that demonstrates exceptional excellence in facility design, court construction, amenities and related components, and promotes high standards in tennis facilities that enhance the enjoyment of tennis in their local area.
Tennis Pro Shop
Stop in our fully stocked pro shop to find a selection of tennis products and apparel.
760-328-5800 | Monday - Sunday | 7 AM – 12 Noon