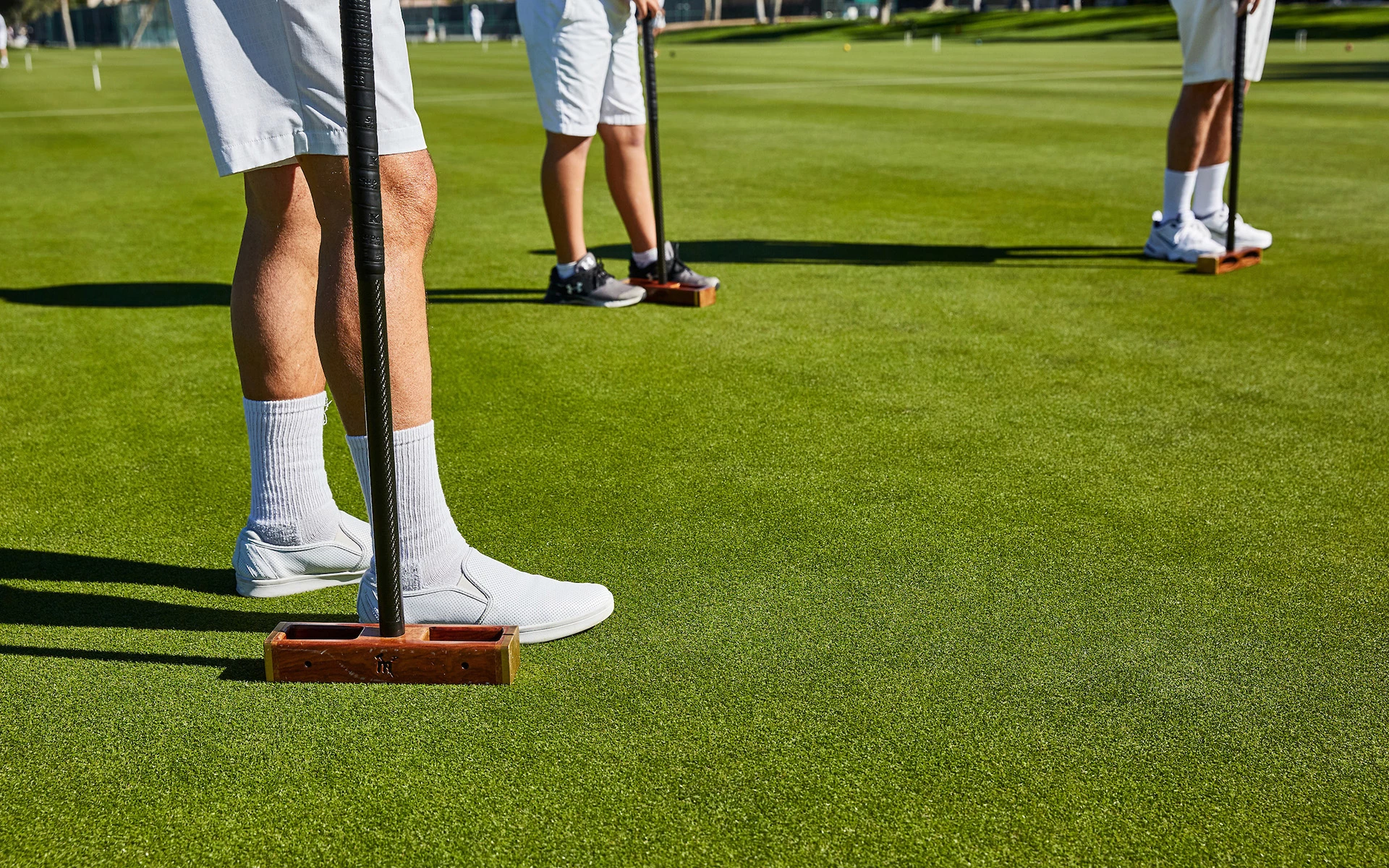 Palm Springs Croquet
Croquet is an increasingly popular sport in the United States, and the Mission Hills Croquet Club is one of the biggest and best croquet clubs in the world. In addition to croquet lessons, we attract a growing number of national and international tournaments.
One of the best Croquet Programs in the Nation
The United States Croquet Association recently announced the recipients of its annual awards and we are proud to share that the USCA has designated us as USA Croquet Club of the Year.

But, the recognition doesn't stop there. Our very own Blake Fields has been named Jr. Player of the year! The Fields family has been recognized as the USCA's Family of the Year in honor of their three generations of croquet players.

For people unfamiliar with the game, croquet at Mission Hills is not what you played in your backyard as a youngster. The six-wicket croquet games played here, derived from the 160-year-old British sport, is more challenging than you might think. Mission Hills Croquet Club offers introductory classes, clinics, practice games and tournaments that pair beginners with more experienced players to help new players learn the game ...
Croquet Lessons
The Mission Hills Croquet Club is only one of a handful of clubs in the U.S. and Canada that has a teaching professional. Josh Freeth, one of the world's top players, is at Mission Hills Country Club from November through April; conducting group clinics that teach you the game, in addition to private lessons.
Croquet Tournaments
The Croquet Club offers an ambitious schedule of local, national and international tournaments each season. Friendly competition is at the heart of the Croquet Club. Friendly competition is at the heart of the Croquet Club.