Crush It! Juniors Program
Based on principles of the American Development Model (ADM), Belmont Country Club's Crush It! Juniors Program is a game-changing golf development program designed to help your junior golfers develop a deep love for the game and the abilities needed to perform on the course.
Whether new or familiar with the game and for fun or friendly competition, the program provides kids with the tools to engage proactively in life and learn valuable lessons they can use in all areas of their lives, while at the same time enabling them to engage in developmentally appropriate experiences and learning opportunities that connect child and family at every step through a progression pathway.
At the core of Belmont Country Club's Crush It! Program is the development of a "golfer for life" through the motto, "Skills for golf, skills for life" by through:
Confidence
Respect
Understanding
Self-discipline
Hard work
Integrity
Talent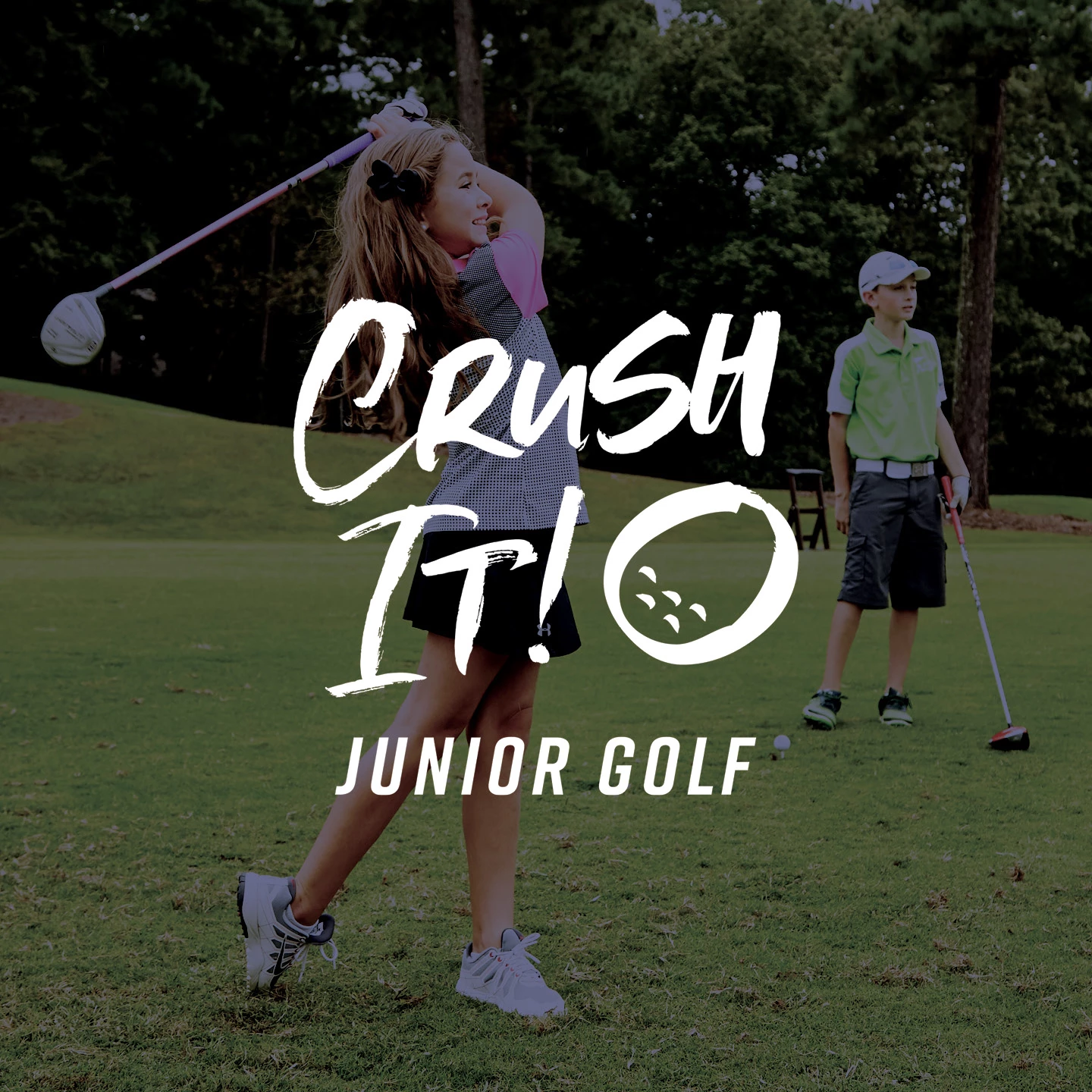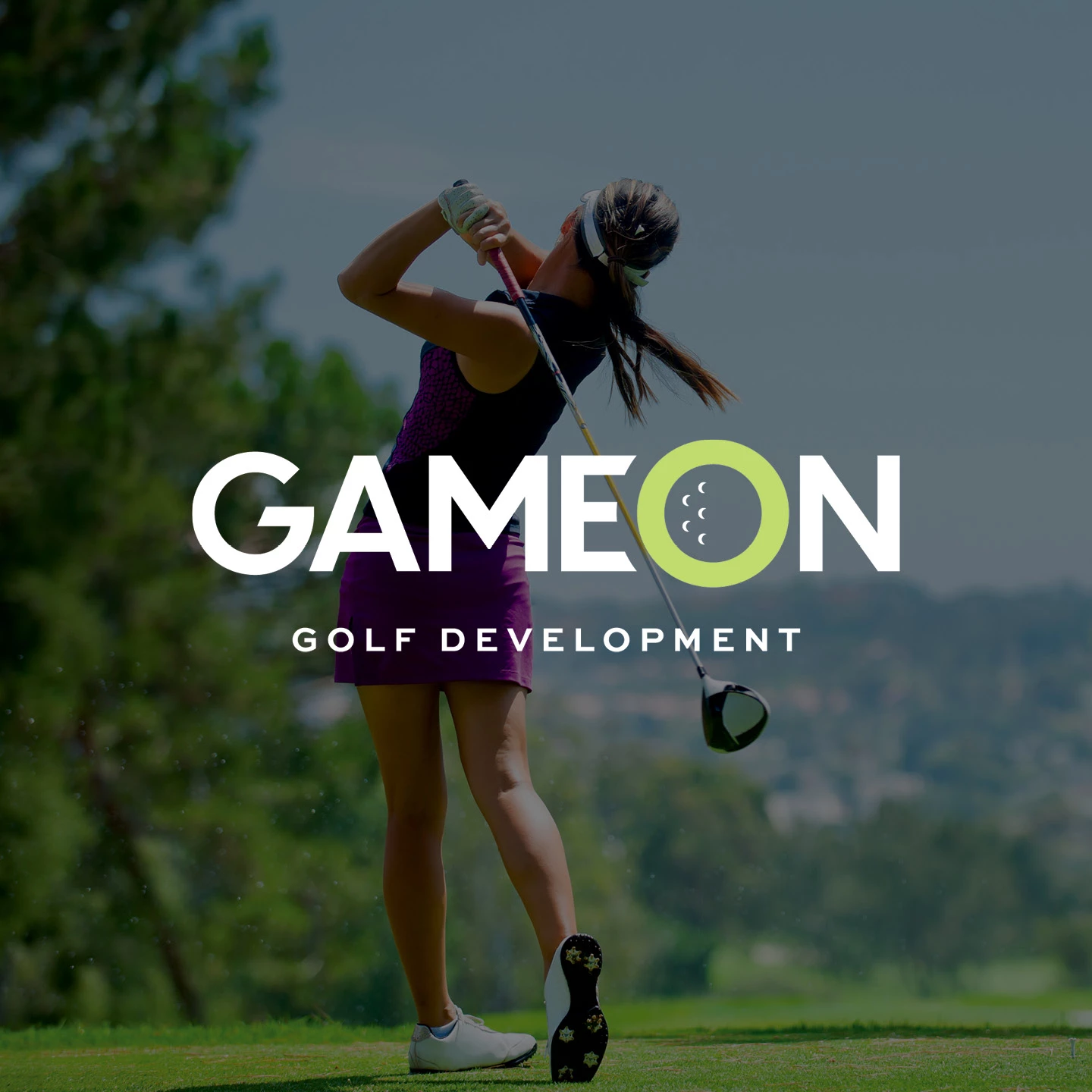 Game On! Program
Whether you're picking up a club for the first time or if you're coming back to the sport after some time off, Belmont Country Club's Game On! Program provides the ideal way for golfers to experience learning the game in an environment and structure that will enable them to build the skills, knowledge and social connections to actively play the game and maximize your Belmont Country Club membership.
Where Game On! differs from other traditional programs is that it does not measure success based on completing a set number of classes. Instead, success is defined when you have achieved the criteria set out within a 3-Level Progression Pathway that ensures you have harnessed the knowledge, experiences and appropriate level of skill to play the golf course. The length of time spent on the program varies between golfer but it's why golf is a journey, not a marathon.
No matter where your golf journey is taking you, Belmont Country Club is excited to welcome you to the sport! From socializing in a friendly and fun environment to focusing on health and wellness, golf has something for everyone and for every family through:
Making New Social Connections
Spending more time with loved ones
Learning a new skill
Healthier lifestyle
An activity great for the entire family
Golf Services
Premier Practice Facility
The renovated range at Belmont features the addition of the Belmont Golf Academy, over 18 acres of driving area, 71,000 sq. ft.of teeing space, and almost 3 acres of short game space.
The practice facility is nearly three times the size of the former range and includes the addition of a short game area. Members and guests can enjoy three separate USGA-specified bentgrass greens, allowing for up, down and sidehill lies from rough or fairway. A fairway bunker between two of the practice areas allows members to practice one of the more demanding shots in golf.
For additional practice and instructional needs, Moskal Golf will feature instructors trained by renowned golf instructor, Mitchell Spearman. Open to the public, the academy provides personalized instruction and group lessons aimed at improving all areas of the game and features advanced instructional technology to assist with the learning process.
"Our focus has always been to provide the finest golf experience for our members and their guests. We believe our members belong to Belmont because it's a special place, marked by beauty, history and tradition. We want our members to feel proud of what we've accomplished and where we're headed in the future. This project is yet another step in that direction."- Senior Vice President, Maurice Darbyshire
To help improve playability, the new range and short game area is fully irrigated and drained to significantly improve the summertime turf conditions. The range also includes a laser-leveled practice area that will more accurately simulate play and 22 artificial turf mats for use in inclement weather.
Belmont Golf Academy
The MoskalGolf Academy works with students of all abilities and ages. We know that the key to long-term success in golf is to really enjoy the game. That is why we make playing AND learning a fun process. We are happy to say that our methods have proven to be very successful. Our students have gone on to championships of all kinds, from club championships to victories at the professional level.
During the lessons at Belmont, students have access to one of the premier practice facilities and short game installations in Northern Virginia. Students also have access to all of the necessary technology as a way of enhancing the learning process.
We have a variety of programs for adults, from the introductory Get Golf Ready classes to group short game training and private instruction.
Our junior golf programs are simply second to none. With over 30 years of experience, we have helped thousands of juniors enjoy the game and become champion golfers. Our After School Program helps kids develop the fundamentals throughout the year and our camp programs make for a great way for kids to spend the entire summer playing golf.
Our experience matched with your passion to improve will create a magic formula for lower scores.
Instruction
Individual instruction is available and focuses on developing strong fundamentals to reach personal goals while enjoying the game of golf.
One-on-one instructions, for all levels of golfers, will include: digital and computer analysis, drills and teaching aids to help students understand full-swing, short-game and putting fundamentals. Special attention is paid to the individual needs of each student.
Private Lessons Available
Adam Hibbs, PGA Head Golf Professional | $95/hr
Simon Dewsbury, PGA Golf Professional | Members $85/hr / Non-Members $150/hr
Golf Events
Belmont Country Club features a spectacular 18-hole Arnold Palmer Signature Golf Course, designed to highlight the natural splendor of the Virginia countryside while providing challenging and enjoyable play for golfers at every level.
Golf & Charity Outings
Belmont Country Club is the perfect setting and facility to host an outing of just about any size. Host a golf outing for your top customers? For your employees? For your business partners? You've found the ideal setting:
The Club is available for golf outings of 72 or more players on Mondays when the Club is typically closed. If you are looking to put on a smaller event, say for your most important clients, Belmont can assist you with that as well. The Club and its professional staff will cater to your every need including tournament scoring, cart staging, hole contests, and any other special need you may have.
Gather for breakfast before teeing off, or relax afterward in our restaurant, Lee's Table & Tavern, overlooking the 18th green and fairway, or in our grand ballroom, with panoramic views of the golf course, or in one of our smaller reception rooms. Belmont Country Club makes any outing special, with impeccable service, outstanding food, and an elegant yet relaxing ambiance.
Please feel free to contact our Head Golf Professional for more information and to plan your next outing.
Etiquette & Attire
Etiquette
Proper etiquette from every player should be a matter of pride. No matter what golf course you are playing, take pride in leaving the golf course in better shape than you found it. Cell phones should be placed on a non-ring or vibrate mode while on the golf course. Please replace all divots. If you can not replace your divot, please use the sand bottles provided on the carts. Sand bottle refills can be found on holes 6 and 14 as well as at the driving range. Please fix your ball mark and one other on every green. Always rake bunkers when finished. Please place rakes INSIDE of bunkers when finished.
Attire
Members, spouses, dependents and guests are expected to wear the appropriate attire when on Club property. Members should remind their guests of the dress code prior to their arrival at the Club. The following dress code applies in the clubhouse, golf course and on the practice facilities:
Men's shirts must be business casual or appropriate golf attire – with sleeves, collars (this includes mock-necks) and tucked in at all times. These are minimum requirements.
Women's shirts must not be strapless or have spaghetti straps, unless for a special function.
Only shorts up to four inches above the knee are permitted for both men and women.
Hats and visors shall not to be worn inside the Clubhouse, except for the Golf Shop and Locker Rooms.
Golf shoes may not be worn past the Member's Grille toward the lobby of the main Clubhouse or anywhere in the Manor House.
Inappropriate attire for all Members and guests includes swimming attire, gym shorts, shorts that are not of Bermuda length, running pants, sweat pants, spandex, tube tops and exposed midriffs, as well as T-shirts.