Racquet & Paddle Sports at April Sound Country Club
The Club was founded upon our world-class tennis facilities, and our continuing commitment to this vibrant racquet and paddle sports program shows. We offer 8 full combination courts - four outdoor courts and four covered courts– that play host to numerous leagues, tournaments and juniors programs. Come enjoy Lake Conroe racquet and paddle sports at their finest!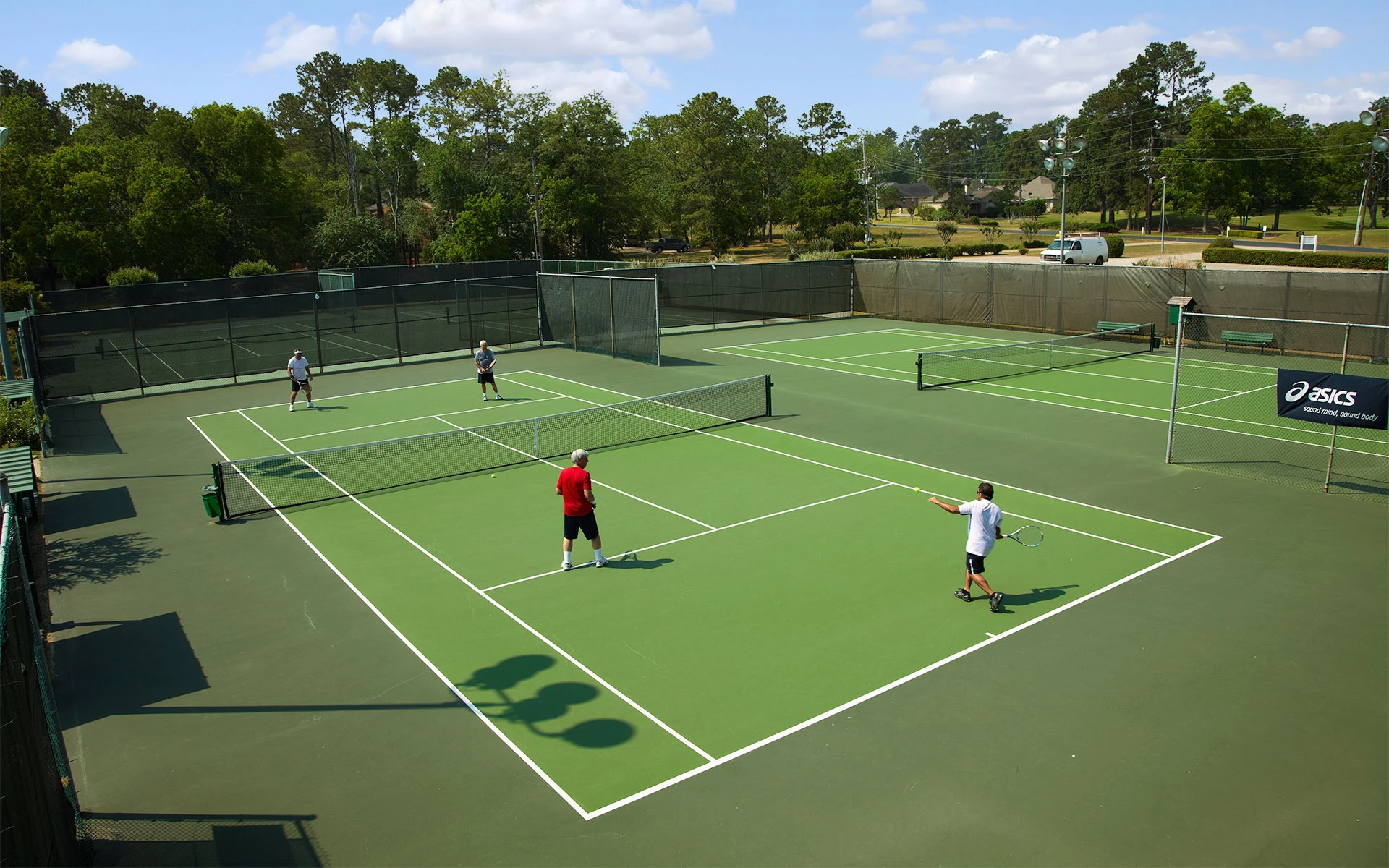 Hit the Courts
April Sound Country Club has a highly active tennis program featuring ladies' leagues, men's and ladies' nights, interclub matches, benefit tournaments, and a Friday Night Mixer. We also have a quarterly dinner club and a Christmas party each year.
Services
As part of our expansive tennis program, we offer various tennis services. Check with the pro shop to find out more.
Lessons
Reach your dreams and goals with the cutting edge of instruction. A combination of intensive drilling, challenging match play, mental toughness training and rigorous fitness programs provide players of all levels with tools specific to their games and goals.
Locker Rental
Secure your valuables in men's and ladies' lockers.
Racquets
Get quality racquet repair along with tennis racquet sales and rentals in the remodeled pro shop.
Pickleball Courts at April Sound
Try the sport that's sweeping the nation! Pickleball welcomes players of all ages and levels with a focus on "fun, fitness, and friendship." We offer both competitive and recreational games and have certified pickleball instructors (IPTPA) on staff who are available for lessons. Plus, we hold at least one monthly social and offer inter-clubs and spontaneous get-togethers. Meet us on the Pickleball courts and give this fun sport a try.