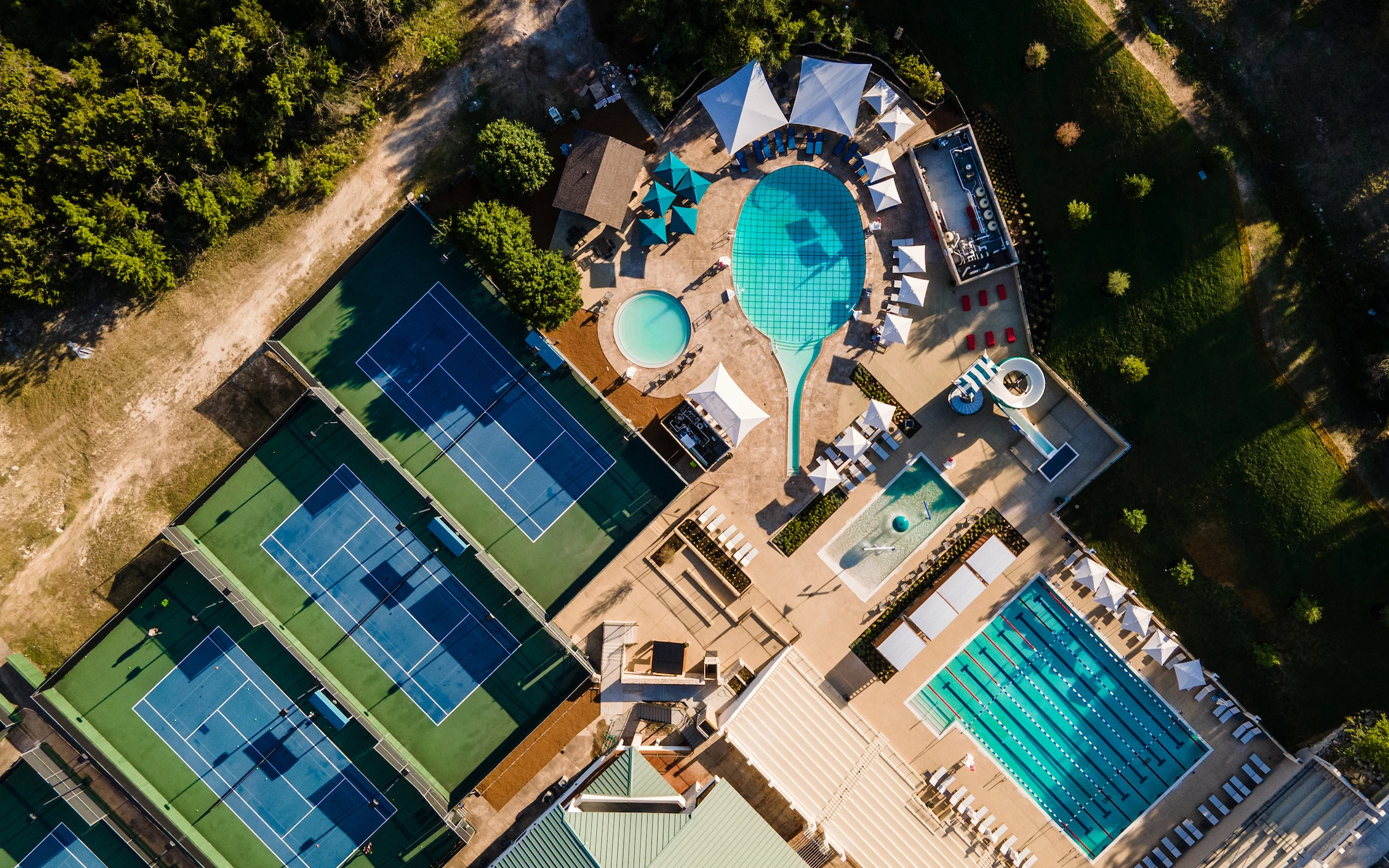 Austin Tennis at The Hills
The Finest Racquet Sports In The Southwest
The scenic Texas Hill Country is the setting for the World of Tennis Sports Complex, which has offered a world-class tennis experience since 1973. Tennis legends such as Jimmy Connors, Rod Laver, Billie Jean King, Chris Evert and Martina Navratilova competed on our Austin tennis courts during the early years, and more recently, Pete Sampras, Todd Martin, Jim Courier and others.
Junior Tennis Programs
With an array of camps, lessons and private instruction, our Club is well equipped to help your junior develop their tennis skills on the court. We also offer juniors the option to join our development programs, taught by highly trained and accomplished tennis professionals. Our clinics and academy offer a full range of schedules to fit your busy family's lifestyle.
Our Junior Development training program is intentional in its approach to introducing and shaping the basics of the game -- serving, returning, rallying, and most importantly having fun!
Our Junior Development training program is unconventional in our approach to scheduling customization. We make it possible for aspiring and experienced Juniors to grow at their own pace, play on their own time, and build a path to success that they can be proud of.
Our Junior Development training program Staff is exceptional. Collectively, our Staff boasts over 125 years of tennis experience and training. Passion for their craft and the sport is what motivates our Staff to stay abreast of current training trends and techniques.
Our Junior Development training program is conducted on court at our beautifully renovated facility, the World of Tennis sports complex, which is steeped in tennis history. We've offered a world-class tennis experience since 1973. Tennis legends such as Jimmy Connors, Rod Laver, Billie Jean King, Chris Evert and the Bryan brothers have competed at our facility.
The program is divided into two categories:
DEVELOPMENTAL TRAINING for early childhood through pre-teen players. In addition to weekly training sessions, juniors compete in the Junior Team Tennis program on Sunday afternoons.
COMPETITIVE TRAINING for advanced junior players. Additionally, they are coached and encouraged to participate in CATA (Capital Area Tennis Association), Challenger, USTA, and UTR tournaments, and Champ and Super Champ tournaments throughout the year.
Winter / Spring | Jr Tennis Programs
2023 Winter & Spring Junior Development Tennis Program Brochure

Summer | Jr Tennis Programs
Session Dates: 6/5/23 to 8/12/23
High School Performance (Ages 12-18)

2023 Summer Indoor Camps Ages 3-11
SESSION Dates:
June 5-9
June 26-30
July 24-28
August 7-11
Tiny Tennis and Aces (Ages 3-7)
Offered:
Monday to Friday | 2:30pm-3:30pm
$150/week Member $200/Week Non-Member
Futures and Challengers (Ages 8-11)
Offered:
Monday to Friday | 3:30pm-5pm
$200/Week Member $250/Week Non-Member
ACEING AUTISM - AUSTIN - PROGRAM
Danny DaGian | Director
Program resuming soon. Watch here for more information!
For more information about any of the above programs, please contact the Tennis Pro Shop | 512.261.7222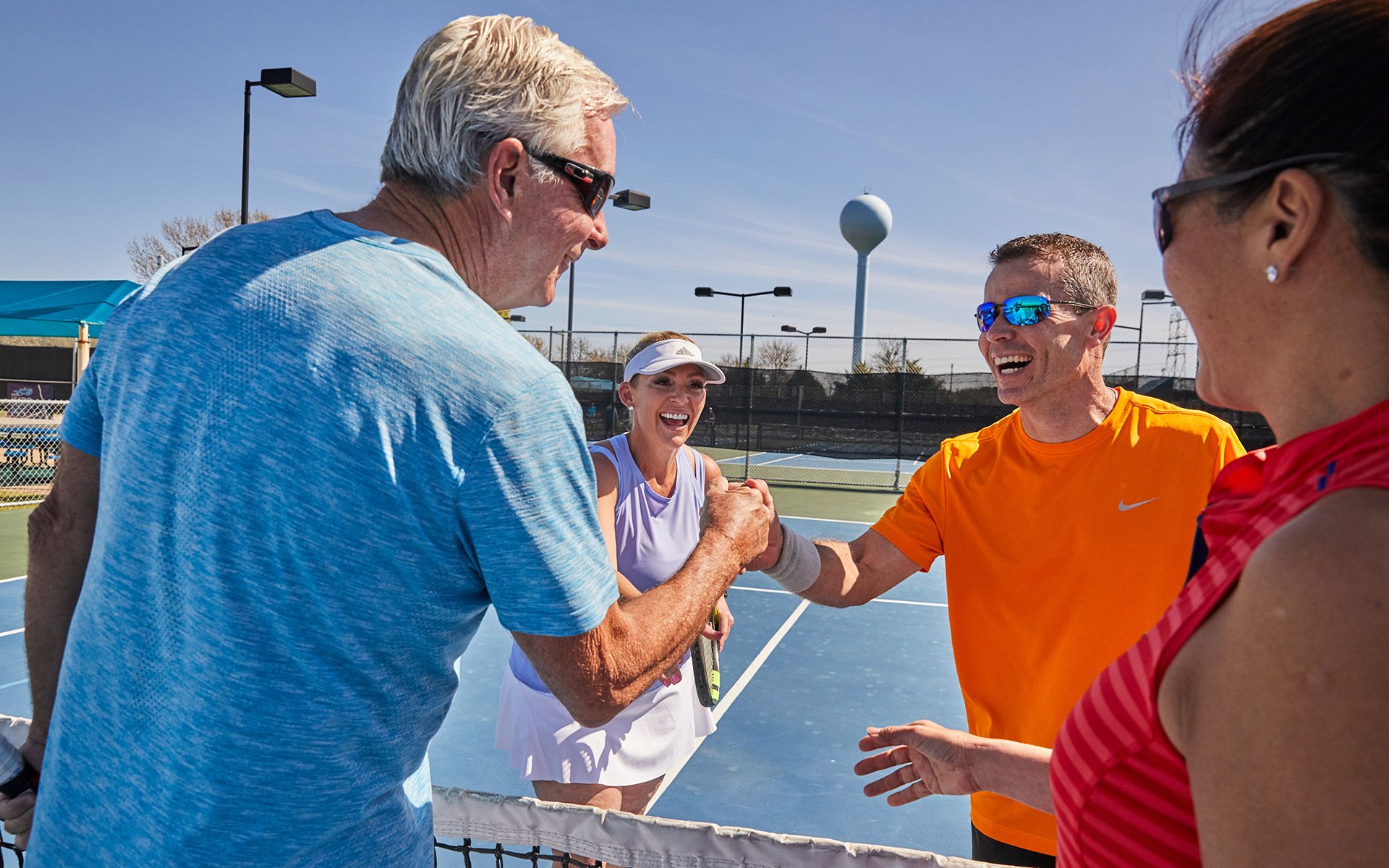 BOOK AN ADULT LESSON OR JOIN AN ADULT TENNIS CLINIC!
​​​​​​Sign up early to secure your place! Clinic class sizes are limited to maximum 6 players and the Tennis Pro.
Please note that these are LIVE classes, so please be prompt on entering the court and ready to begin the clinic.
1.0 hour classes -- $27 per person | 1.5 hour classes -- $41 per person*
(*additional charges apply for persons without a tennis-eligible Membership)
*Deadlines: ​​​​​​Cancellations MUST be made 24hrs in advance.
Sign-ups are limited to a minimum of 4 players and a maximum of 6 persons per class.
Book Tennis Clinics or Lessons on the Club Life or Court Reserve App
Call or stop by the Tennis Pro Shop, 512-261-7222
INTERESTED IN TENNIS?
Set up a complimentary evaluation with one of our experienced tennis pros! Private & Small Group Lessons are available for ALL!
Contact the Tennis Pro Shop to get signed up! 512.261.7222
Contact us today to find out more about tennis at The Hills Country Club.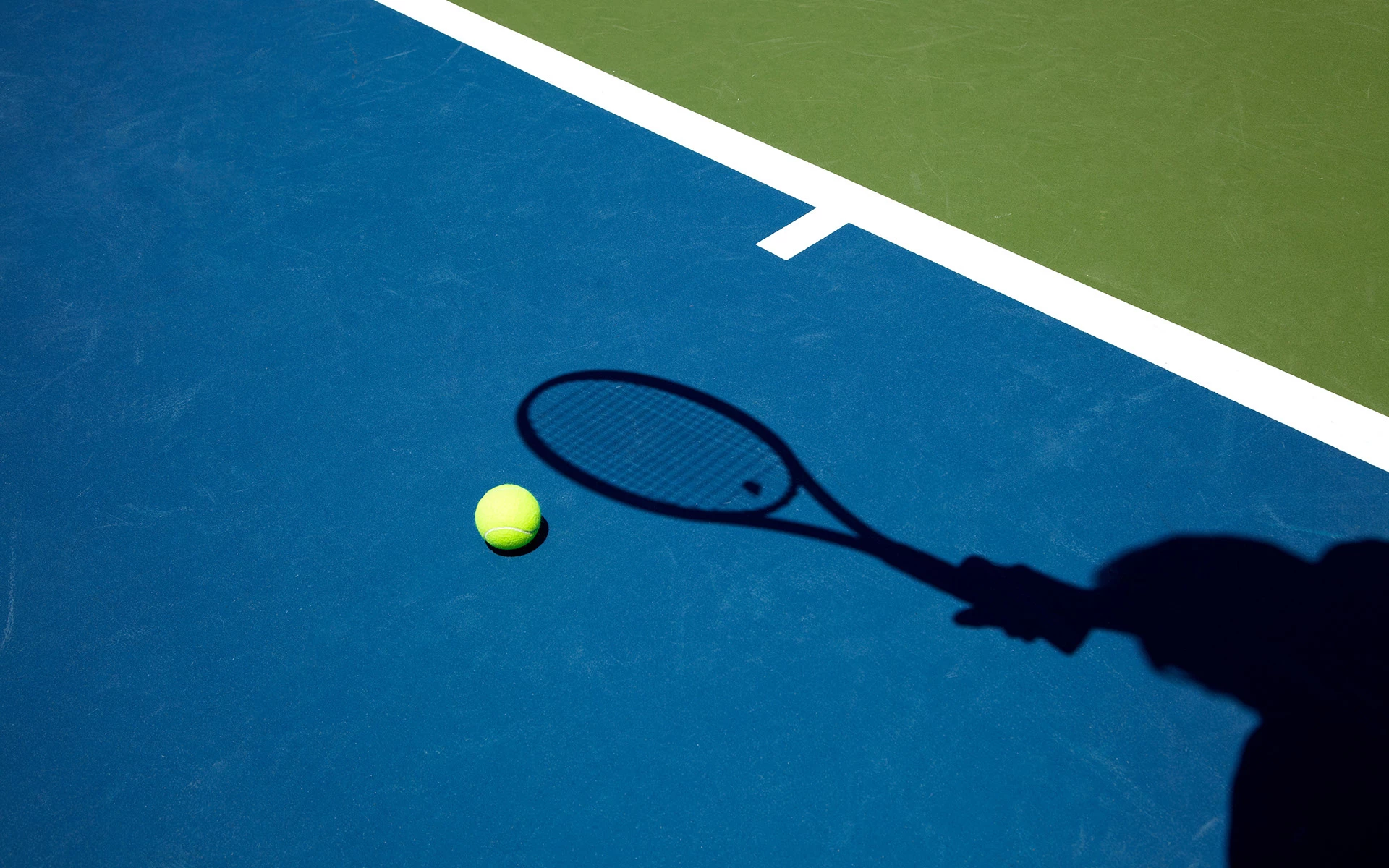 Services
Your Austin tennis needs are covered with comprehensive tennis services including demo racquets, stringing, group instruction clinics and much more.
Explore Racquet Sports Services
Leagues & Tournaments
The World of Tennis competes in all available team tennis programs offered in the Austin area and has hosted competitive national championships and Austin area Inter-Club competitions.
Explore Tennis Leagues & Tournaments
House Rules
Learn how to make court reservations and other important information about our Austin tennis courts and pickleball courts.
Read Our House Rules