An Indigo Run golf course like no other
Our spectacular Indigo Run golf course at The Golf Club is distinctive in many ways, but especially in two very unique ways. It is both a "first" and a "last." Exclusively designed and built in 1995 by golf legend Jack Nicklaus and his son, Jack Nicklaus II, our challenging and rewarding golf course at Indigo Run is also the first signature course to be co-designed by a father and son team. The Golf Club is also home to the last golf course to be built on the beautiful Barrier Island known as Hilton Head.
The Club's charming and distinctive Golf Cottage, with its Scottish-themed décor of leather, wood and tartan, houses a fully-equipped pro shop, as well as a casual gathering place where Members and their guests can stop in to relax and socialize before and after their rounds on the links. Inside the main clubhouse, Members and guests can enjoy a delicious, freshly prepared meal in the dining room, or enjoy a drink with friends and colleagues in a warm and gracious atmosphere with one constant thing unifying it all — the attentive, professional service from the Club staff that anticipates your every need.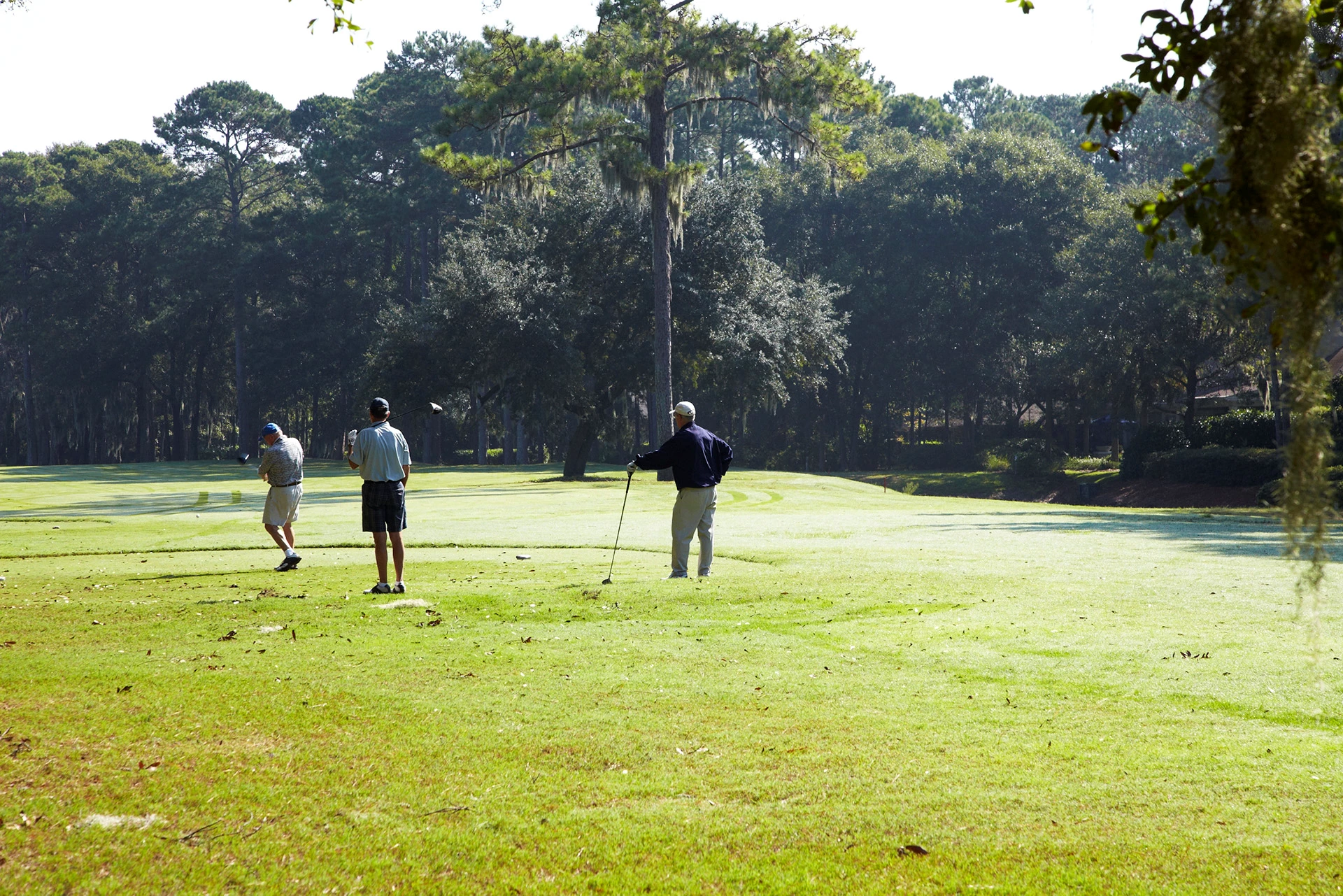 Club events
Whether you're part of an active family or you're a busy professional with a passion for sports and social activities, we provide facilities and features to meet all your needs. With exceptional programming, business and social events, Members build lifelong relationships and develop a network of connections that lead to personal fulfillment and invaluable family memories.
Tournaments
Join your fellow Members for fun and competitive Club-hosted tournaments. This is Club spirit at its finest.
Networking
Build your network of business and social connections at our special Member events. Our Members include local professionals, civic and community leaders and other influential people to enhance your circle of friends.
Enriching programs
Our programs are designed to enrich your life with cultural, educational and business-oriented events to match your interests. Enjoy guest speakers, professional seminars and special Member clubs and events.
Holidays
We enjoy celebrating holidays at the Club. Watch our calendar for special traditions and events, as well as holiday dining features. We're also ready to help you host the perfect party with catering for any occasion.