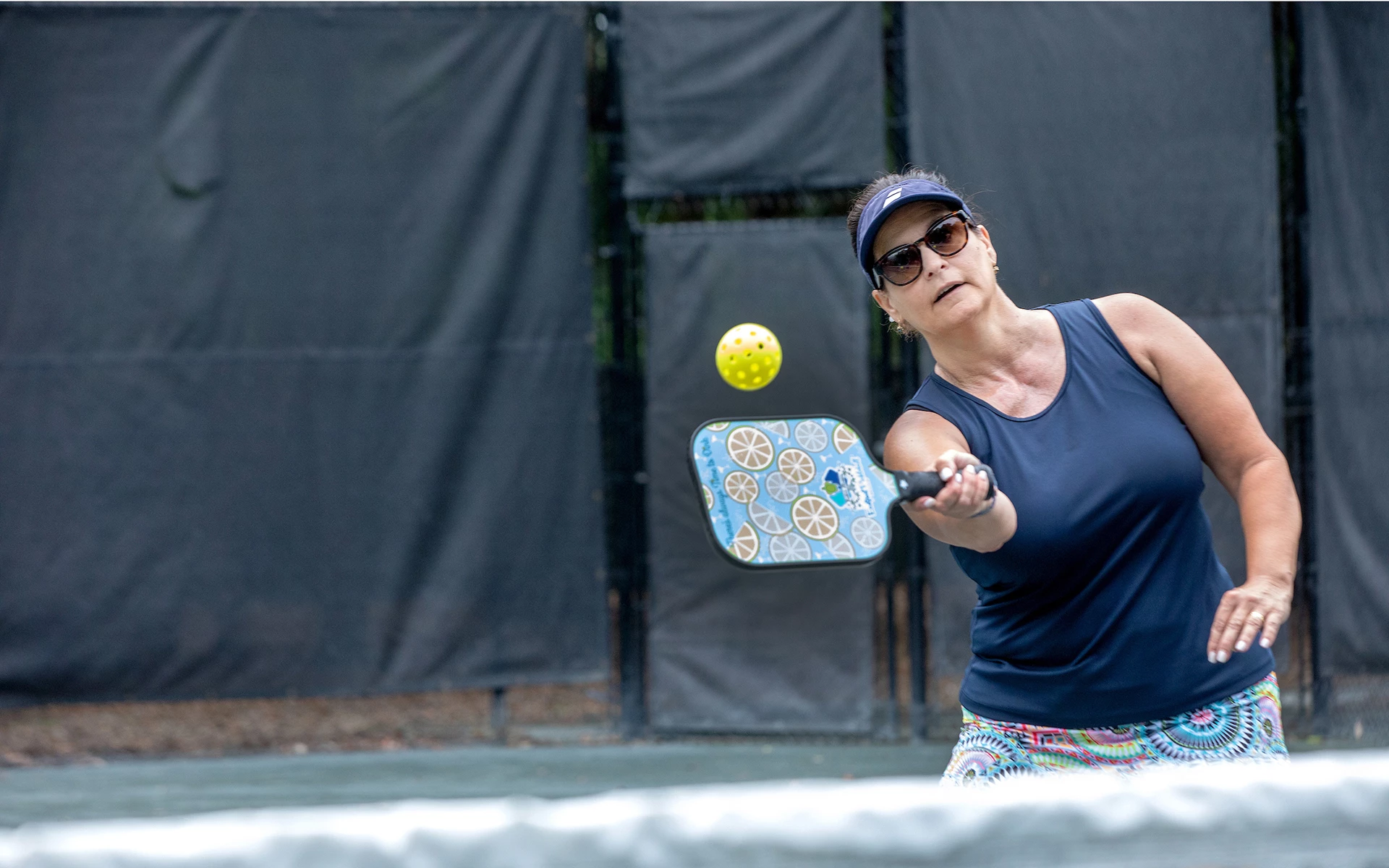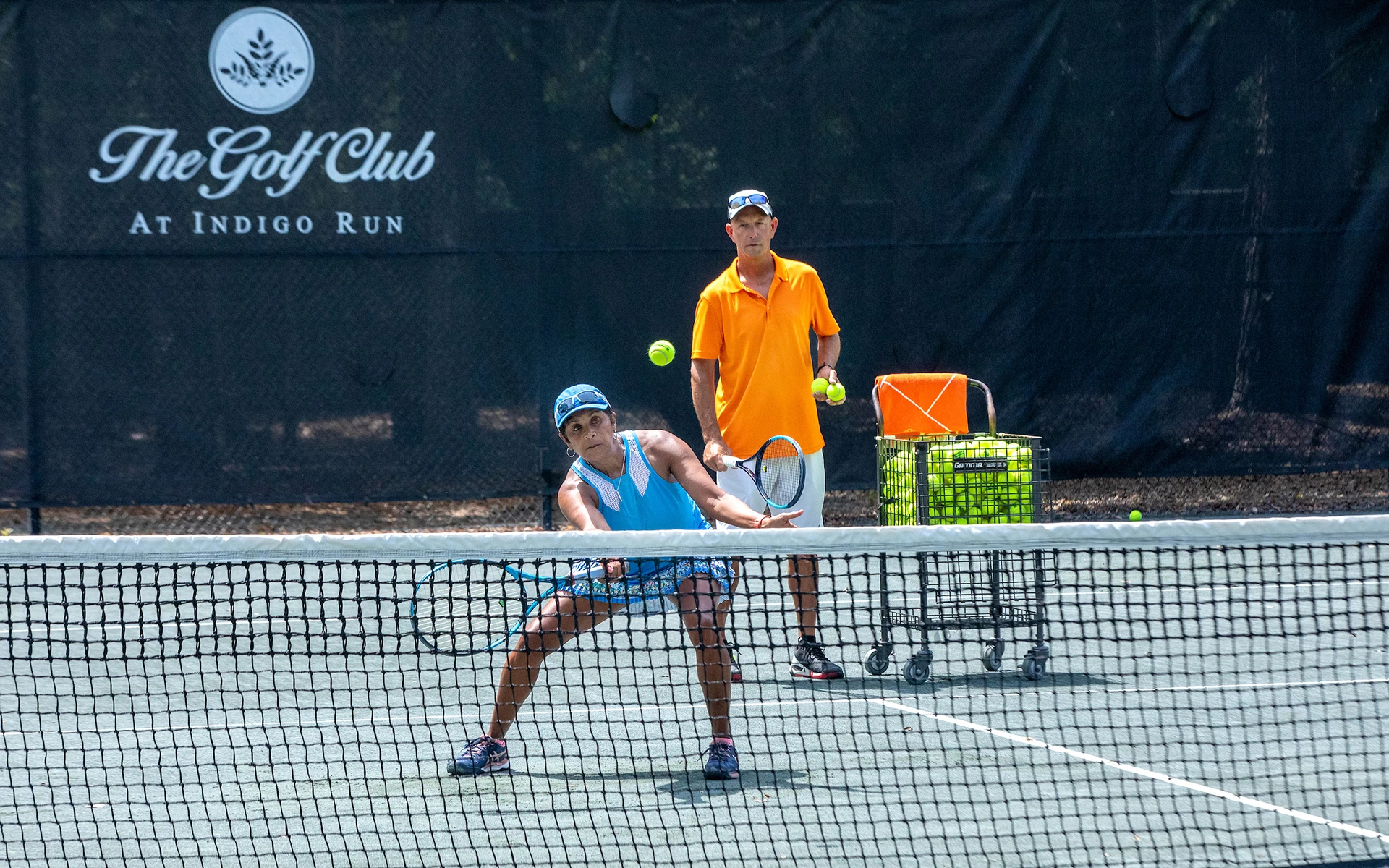 Have Fun on the Court
Whether you're picking up a racquet for the first time or sharpening your skills to compete, there's no place like the Indigo Run tennis center to serve up a friendly, supportive atmosphere to keep you coming back for more.
Racquet Sports
The perfect Indigo Run tennis club for every level of player
The Indigo Run Tennis Club is a private facility located at Indigo Run's Sunningdale Park. Featuring eight dedicated Hard Court Pickleball courts, six Har-Tru tennis courts, two of which are lighted for nighttime play, this state-of-the-art Indigo Run tennis center also offers a wide range of educational and competitive activities and events, including Hilton Head tennis lessons and leagues for players of all ages and skill levels.
Two certified PPR Pros (Professional Pickleball Registry). Our Director of Racquet Sports is a USPTA Elite Professional (27 years), USPTR 10U and Adult Professional, ITPA Professional, Cardio Tennis Coach, NASM Personal Trainer, AFFA Group Fitness instructor, and NASM Performance Enhancement Specialist. Part of the ITPA (International Tennis Performance Association), NASM (National Academy of Sports Medicine) and AFFA (Athletics and Fitness Association of America)