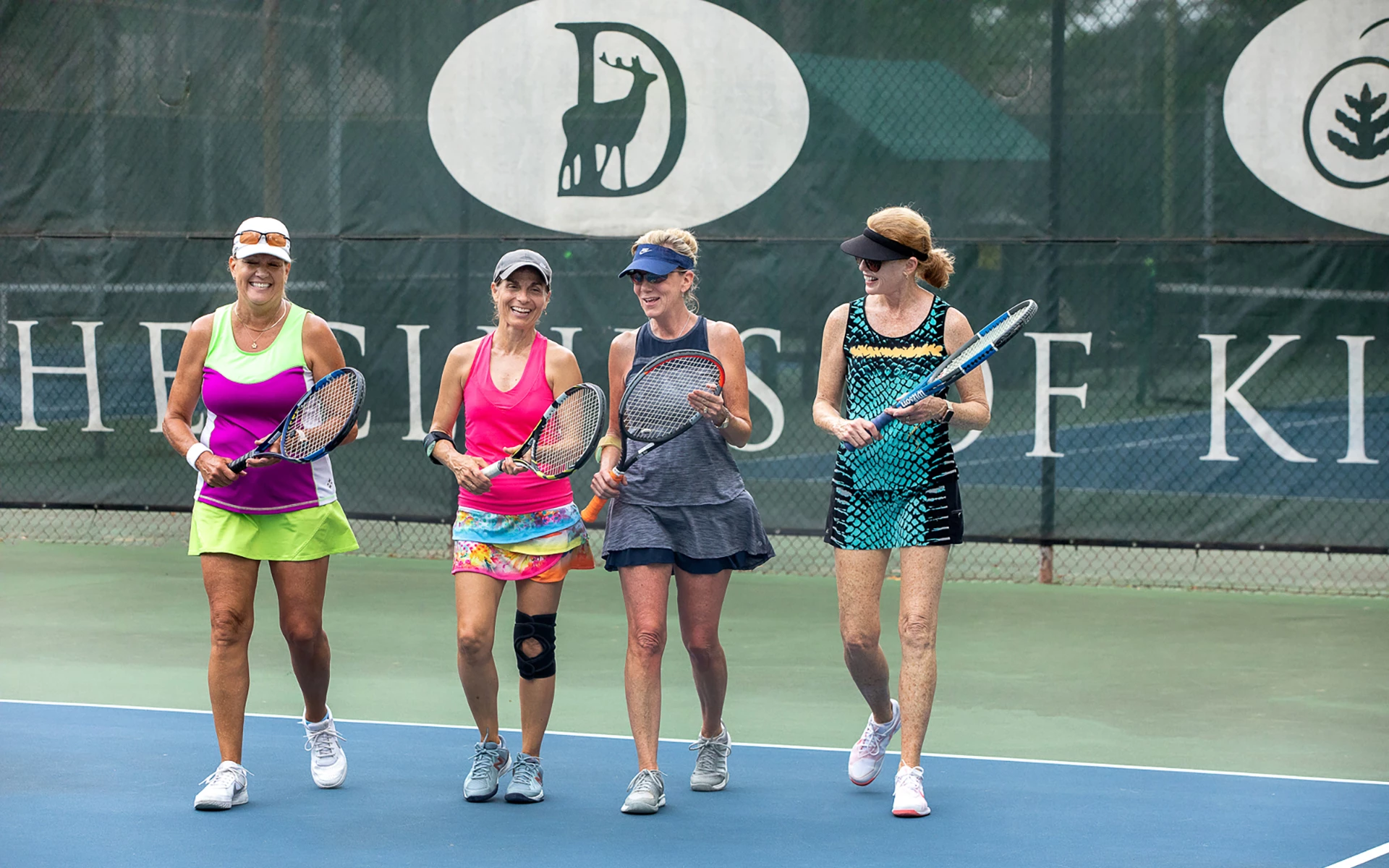 The Clubs of Kingwood Racquet Sports
Voted #3 Best Private Club Racquet Facility by Club & Resort Business.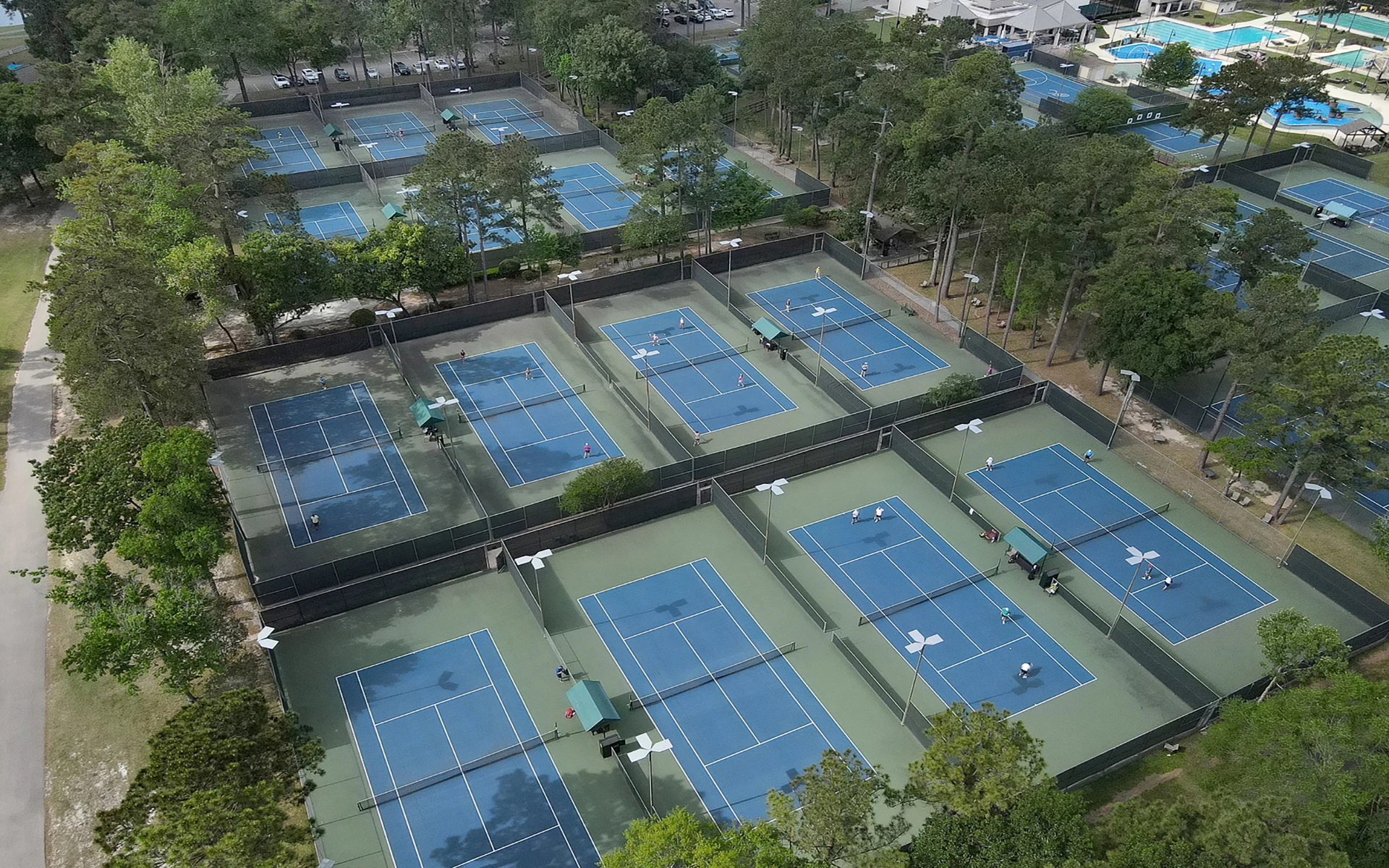 The Premier Houston Tennis Complex
The Clubs of Kingwood has one of the largest and finest tennis complexes in Houston and the surrounding areas. The Kingwood tennis complex has 23 lighted, tournament-quality hard courts and 6 dedicated Houston pickleball courts. Each Kingwood tennis court is individually fenced and supplied with windscreens for your convenience. Water fountains and on-court water coolers are spaced throughout the complex.
Complete adult and junior developmental pathways, private and group lessons, as well as social and competitive events, are available to Members under the supervision of Tennis and Pickleball Director, John Kudrick.
The tennis staff enjoys the well-earned reputation of providing the finest in service, merchandise and instruction for our Members and their guests.
Tennis Shop | 281.358.2181
To find out more, contact John Kudrick, our Director of Racquet Sports.
Pickleball Courts at The Clubs of Kingwood
Pickleball is the fastest-growing sport in America. It was created by combining features of ping pong and tennis. It is played on a court one-fourth the size of a tennis court with a paddle and a plastic pickleball. This smaller court size has made the sport very attractive to all ages and all levels. Pickleball promotes camaraderie, physical fitness, and lifestyle. Come join us for this very social activity. Equipment and instruction are provided.
Pickleball Play Days
Monday, Wednesday, Friday & Saturdays | 9:00 AM
Tuesday & Thursdays | 5:30 PM
Sundays | 3:00 PM - 5:00 PM
Tennis Shop | 281.358.2181
To find out more, contact John Kudrick, our Director of Racquet Sports.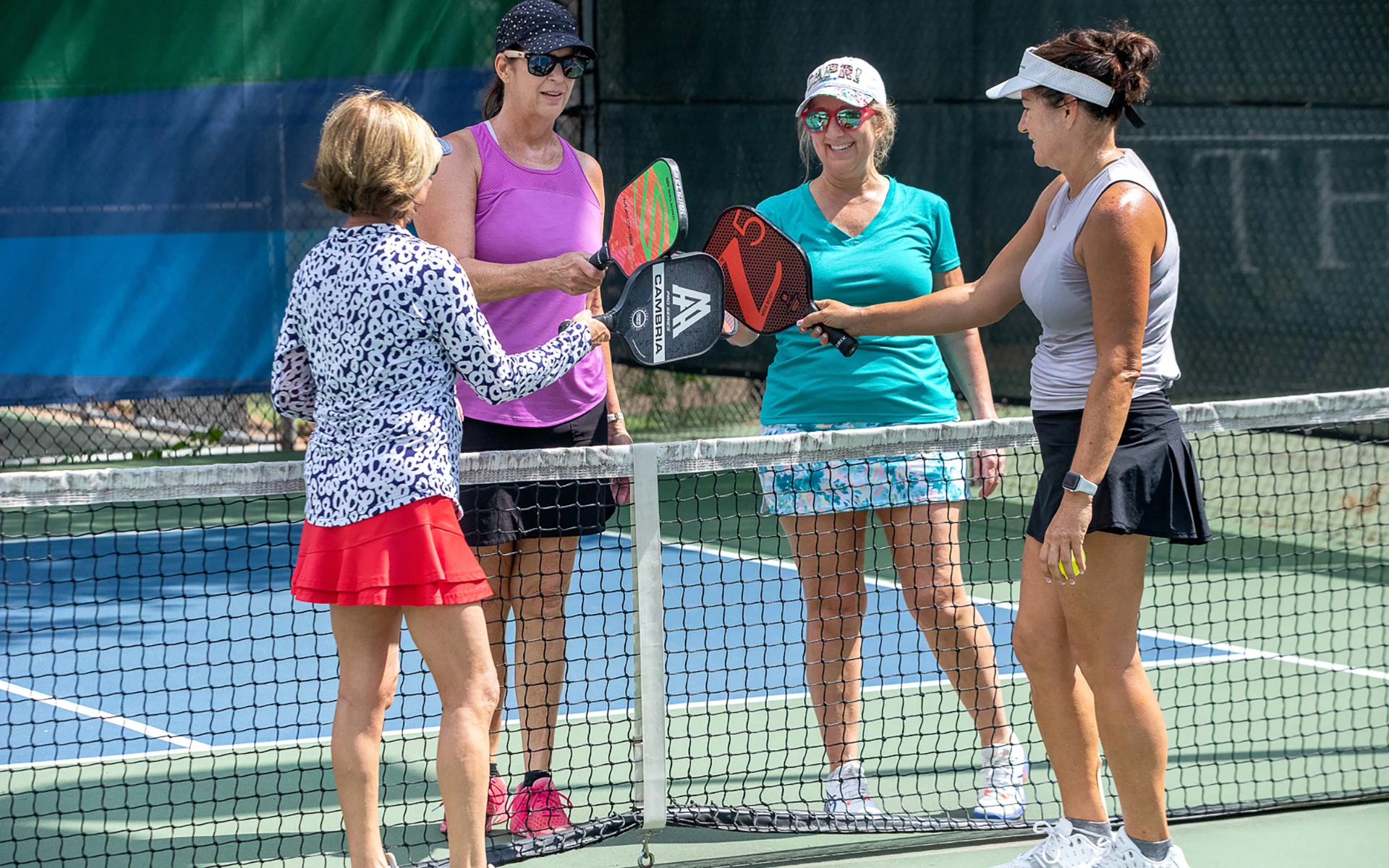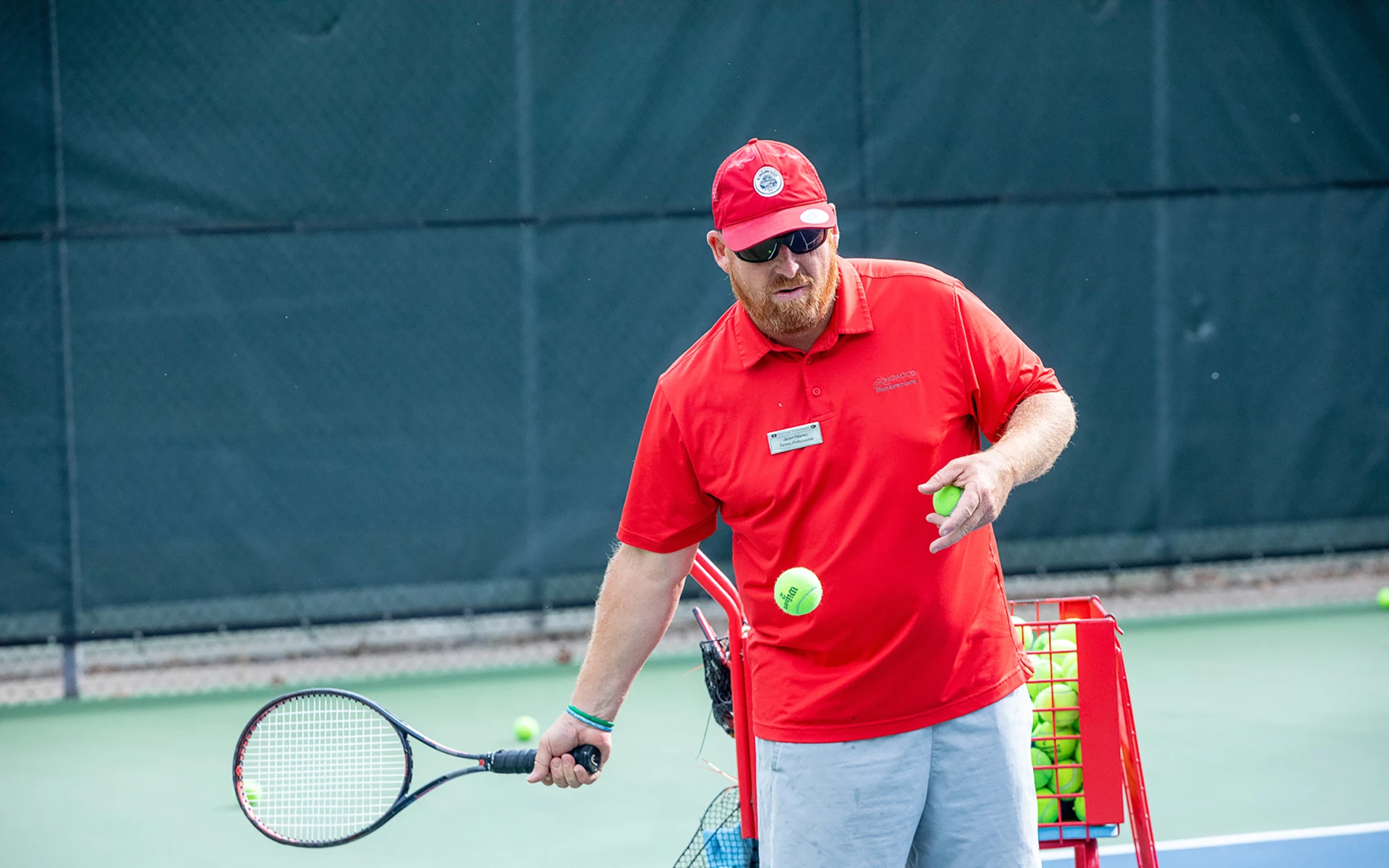 Kingwood Tennis Lessons
Whether you are a new player or need to brush up your game, the professional staff offers a variety of private tennis lessons Kingwood beginners to championship-level players will enjoy while learning new skills. Group lessons, classes and team workouts are scheduled throughout the year.
For more information on our Tennis Services, contact the Tennis Shop.
Tennis Shop | 281.358.2181