Dining Menus
Tavern 91 Breakfast | Tavern 91 Menu | Forest Ice House | Claudia's Taco Shop | Deerwood Brunch | Deerwood Lunch | Deerwood Dinner | Deerwood Dessert Menu | Wine List | Deerwood Men's Locker Room Breakfast Menu
Tavern 91 Bar & Grille at Kingwood Clubhouse
Ever heard of the 19th hole? Here at The Clubs of Kingwood, we have Tavern 91! Enjoy delicious menu items and handcrafted drinks surrounded by sweeping views of the golf course through floor-to-ceiling windows. The joint tables and cozy atmosphere make it the perfect place to connect with friends, family, and fellow Members.

Forest Ice House
Come in, grab a seat and recharge in the Ice House with refreshing signature drinks and bites crafted just for you. It's the perfect place to take a break and make yourself at home, watching the game on the flat screens.

Men's Locker Room at the Kingwood Clubhouse
Kick back and relax with signature drinks and culinary creations as you visit with friends and watch your favorite sports on the big screens.

DW Grill & Bar at the Deerwood Clubhouse
Indulge your culinary curiosity at Deerwood with a variety of experiences that will captivate your senses. Relish chef-crafted creations with good friends in the new DW Grill & Bar or add a side of magnificent view to your meal on our Southern plantation-style outdoor veranda overlooking the ninth green and Lake Houston.

Men's Locker Room at the Deerwood Clubhouse
After your round, explore bold flavors, watch the game on the big screens and socialize with friends over cocktails at the bar in the diverse atmosphere of the new Men's Locker Room.
Food & Beverage Team
Jillian Jordan
Director of Restaurants -Kingwood
Serving since 2022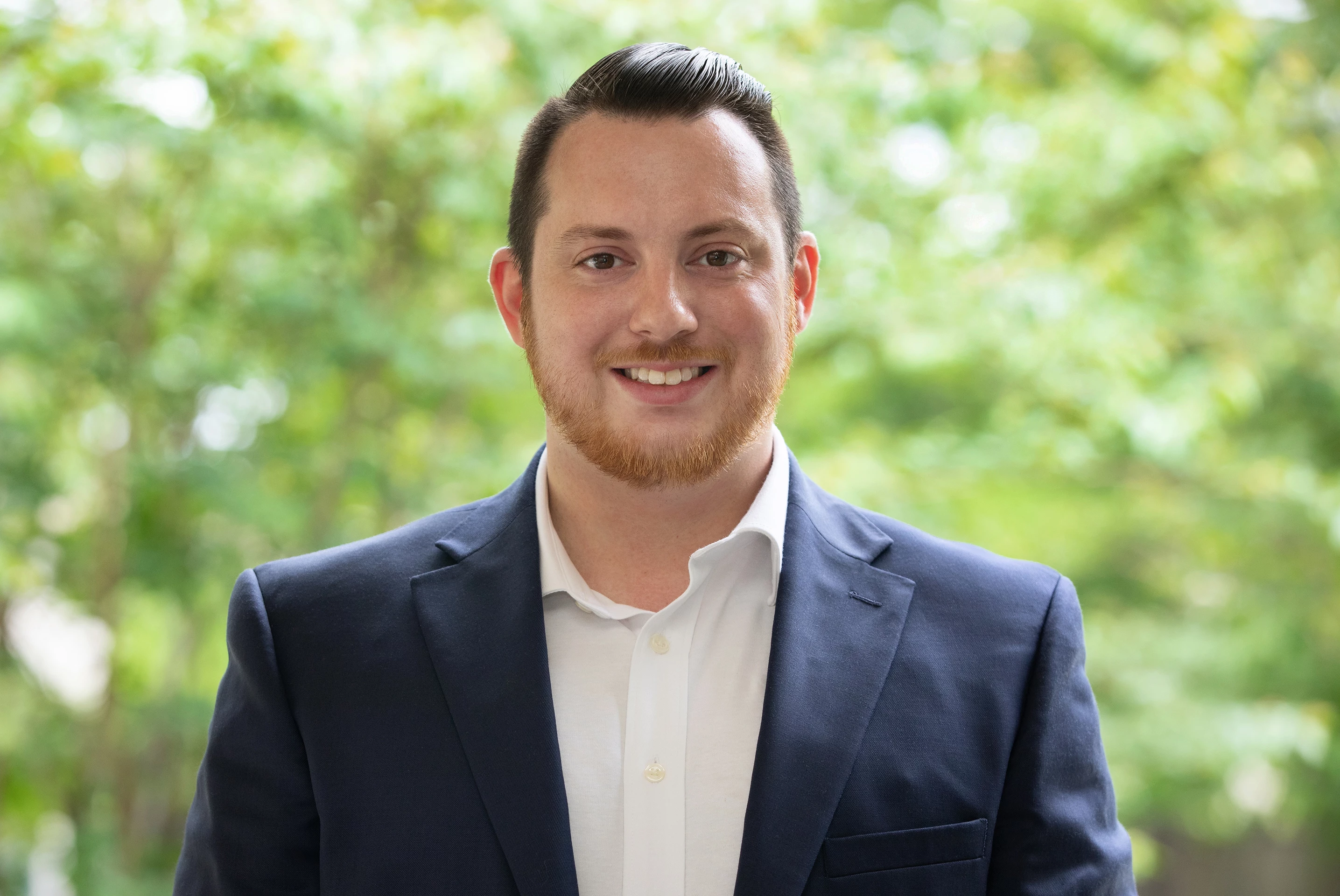 Dylan Dilorenzo
Director of Banquets
Serving since 2012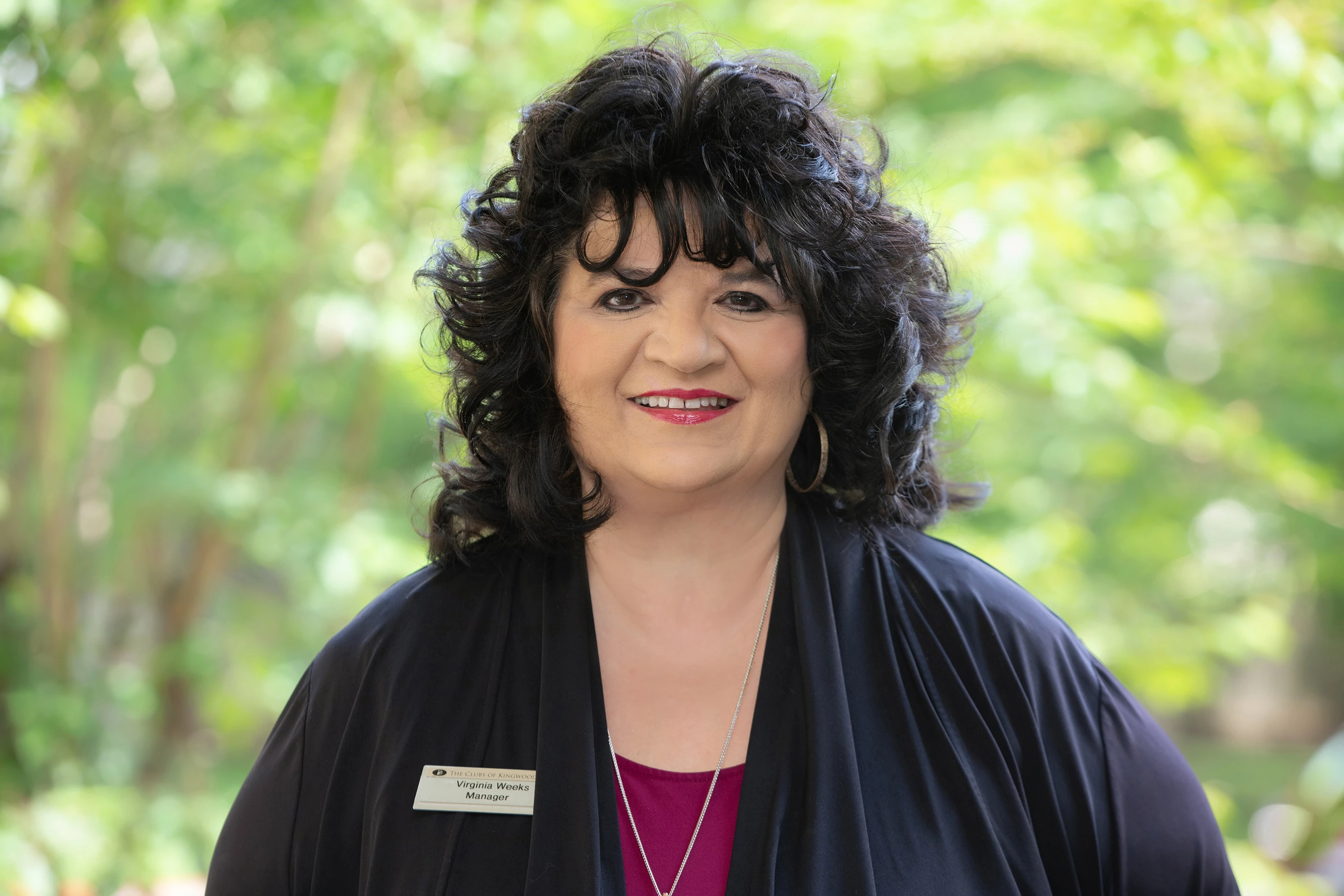 Virginia Weeks
Restaurant Manager -Kingwood
Serving since 2022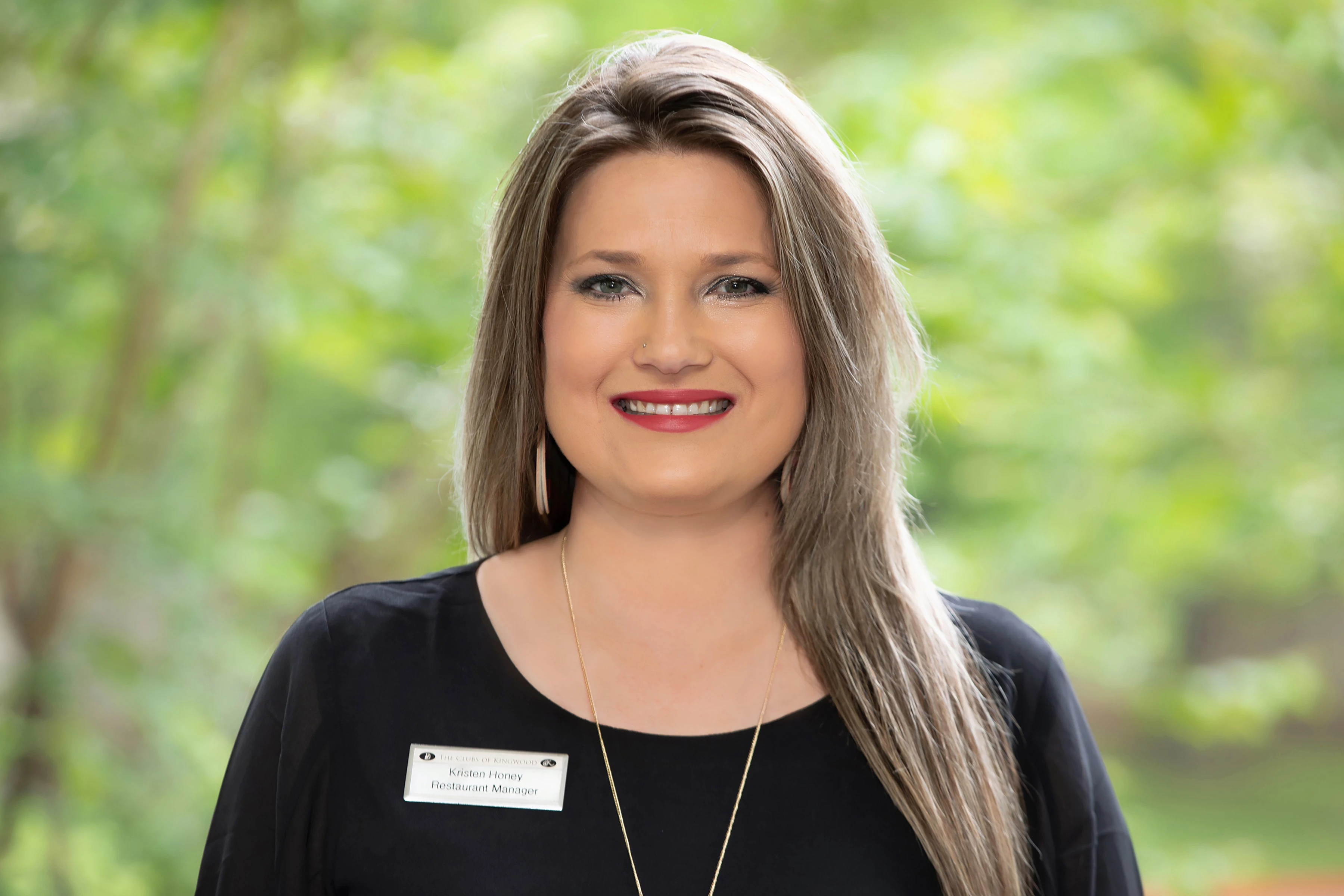 Kristen Honey
Restaurant Manager -Kingwood
Serving since 2022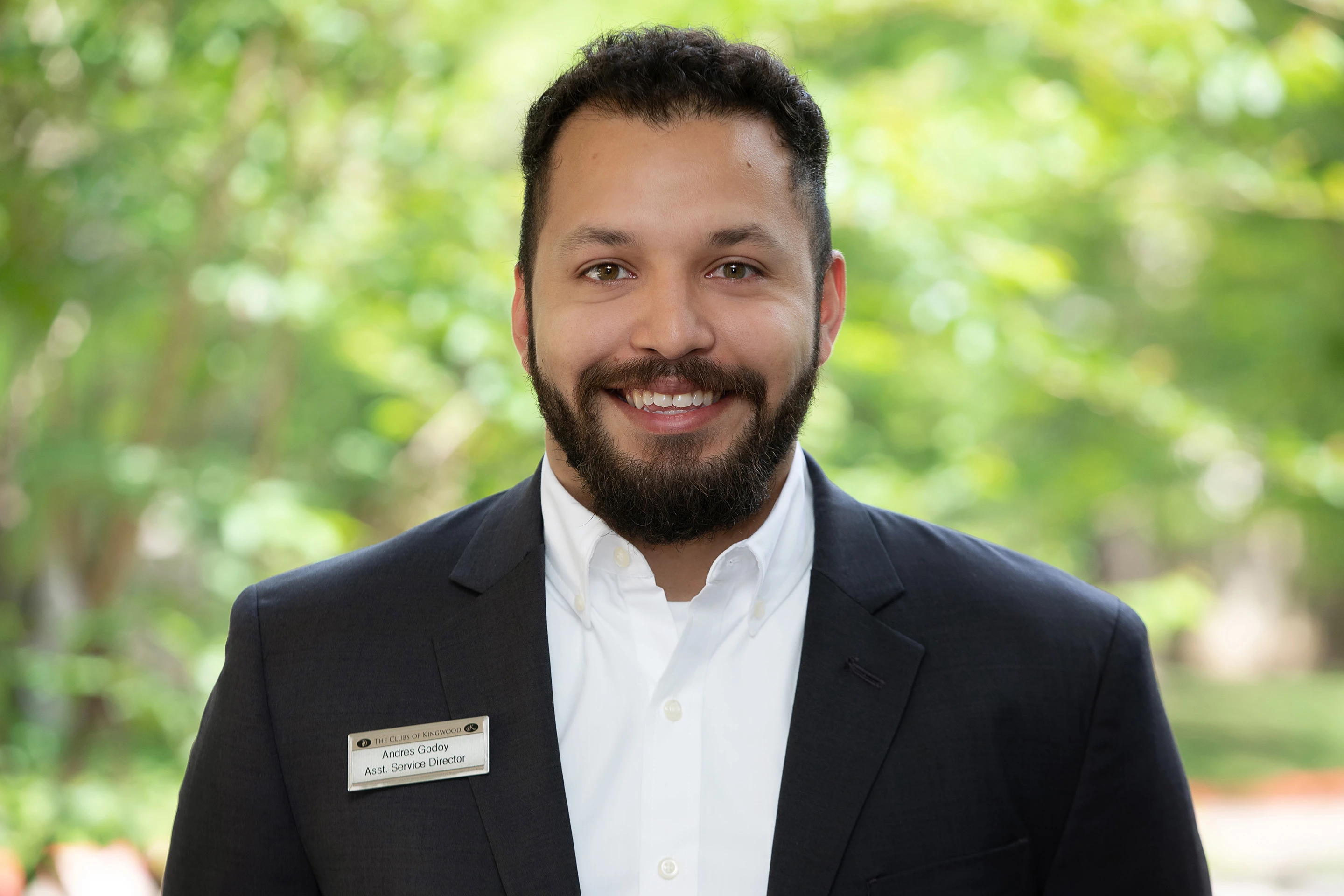 Andres Godoy
Restaurant Manager -Kingwood
Serving since 2022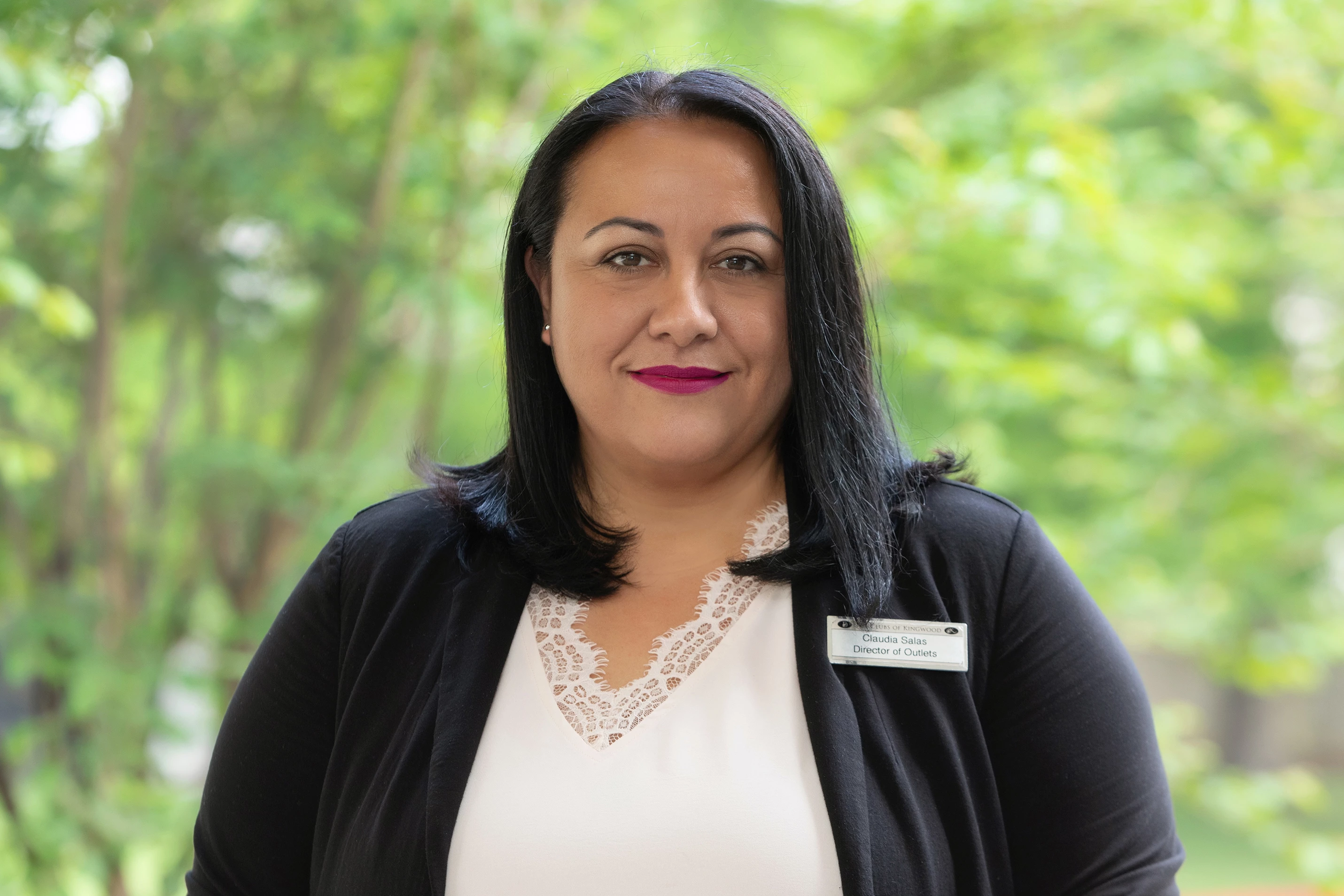 Claudia Salas
Director of Outlets
Serving since 1997