New Kingwood Athletic Club with Cutting-Edge Equipment
The new Kingwood Country Club Fitness & Sports has been totally transformed with all new sought-after high-tech equipment and training options unlike any other luxury gyms in Houston.
Of all the gyms in Kingwood, we are one that can boast new Expresso bikes. Experience road racing, virtual studio cycling, HIIT games, handlebars that turn and live gear shift with Expresso. Plus, create your own account for even more features. Start riding today with Expresso bikes!
Our other incredible new features include:
- New welcome reception area with advanced check-in system and Tennis/Fitness Pro Shop
- New Indoor Cycle Studio with IC 7 bikes offering a great variety of classes and virtual ride options
- New group fitness program with 47 complimentary classes including Tabata, PIYO, Barre, Mat Pilates, Step and Zumba
- New interval training programmed classes with TRX and MX4
- New designated outdoor Bootcamp area
- New WiFi Café featuring quick convenient grab-and-go food items
- New Pilates Reformer Studio with the latest in programming
- New cardio and expanded line of strength equipment including Sprint 8 technology
- New Integrated Measuring Technology featuring InBody scales and My Zone heart rate monitor to maximize your workout
- New locker rooms for both men and women
- New expansive Kids' Club
Featuring all the latest in top-of-the-line equipment, a wide assortment of daily fitness classes with experienced instructors, as well as customized personal training, The Clubs of Kingwood fitness center is ranked among the finest north Houston health clubs.
Contact us to find out more about The Clubs of Kingwood Fitness Center.
Personal Training Services
Whatever your health and fitness goals are, The Clubs of Kingwood's training staff can guide you on your journey.

Meet our Personal Trainers
Meet some of the people who make this great club possible.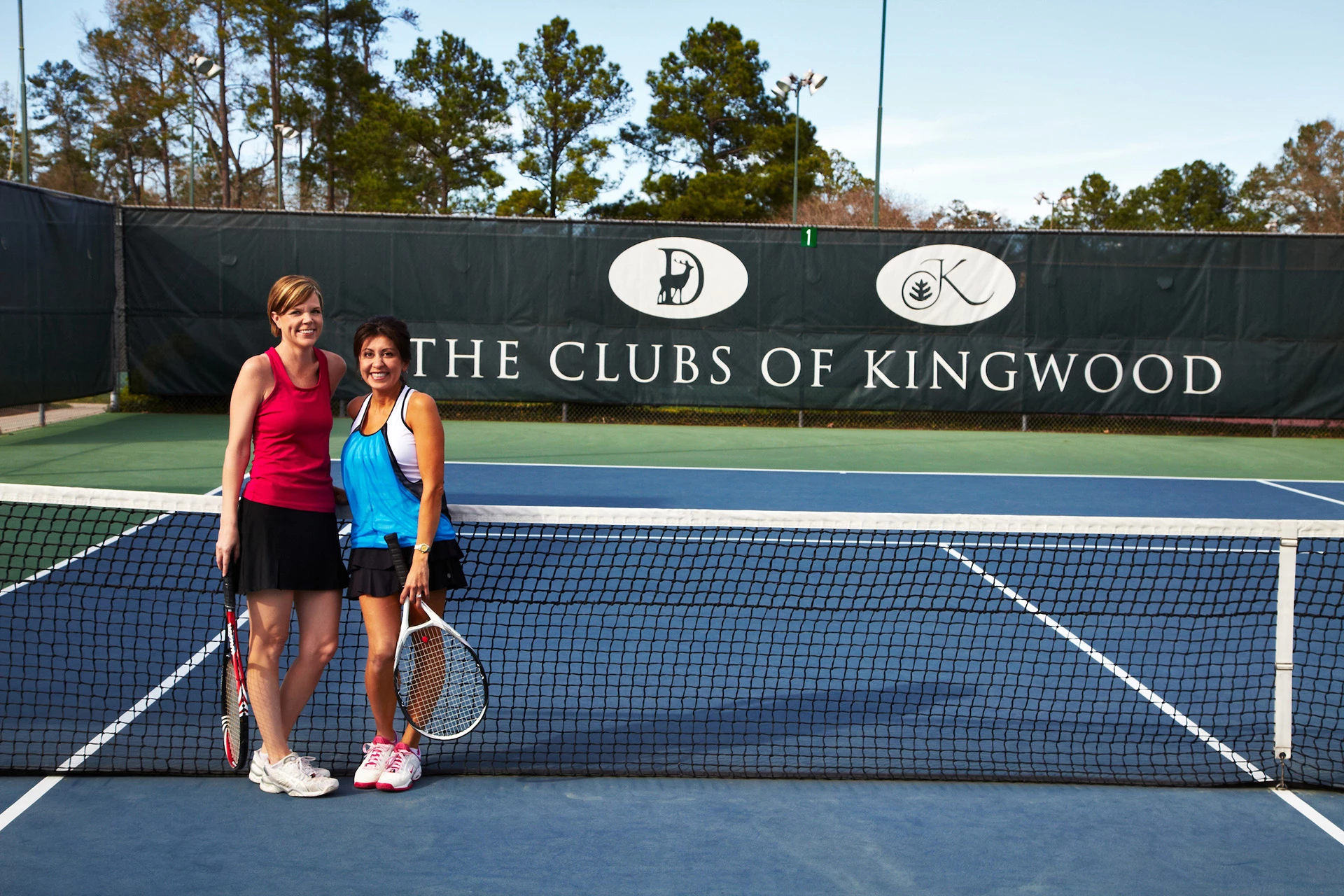 Premier Racquet Sports
One of the largest and finest tennis complexes in the Houston area, the tennis complex has 23 lighted, tournament-quality hard courts ready to welcome you. Pickleball is the fastest growing sport in America and is very popular at The Clubs of Kingwood.
Classes
All group fitness classes are complimentary to Members. Yoga, Mat Pilates, Cycle, BodyPump, BodyFlow and low impact classes are available Monday through Saturday. Our group fitness classes
Our team of personal trainers offers several different specialty classes and sport specific training programs year-round.
Boot camps
Golf conditioning
Tennis conditioning
Reformer Pilates training
Women on Weights
Eight-week challenges
Senior members stability class
And many more