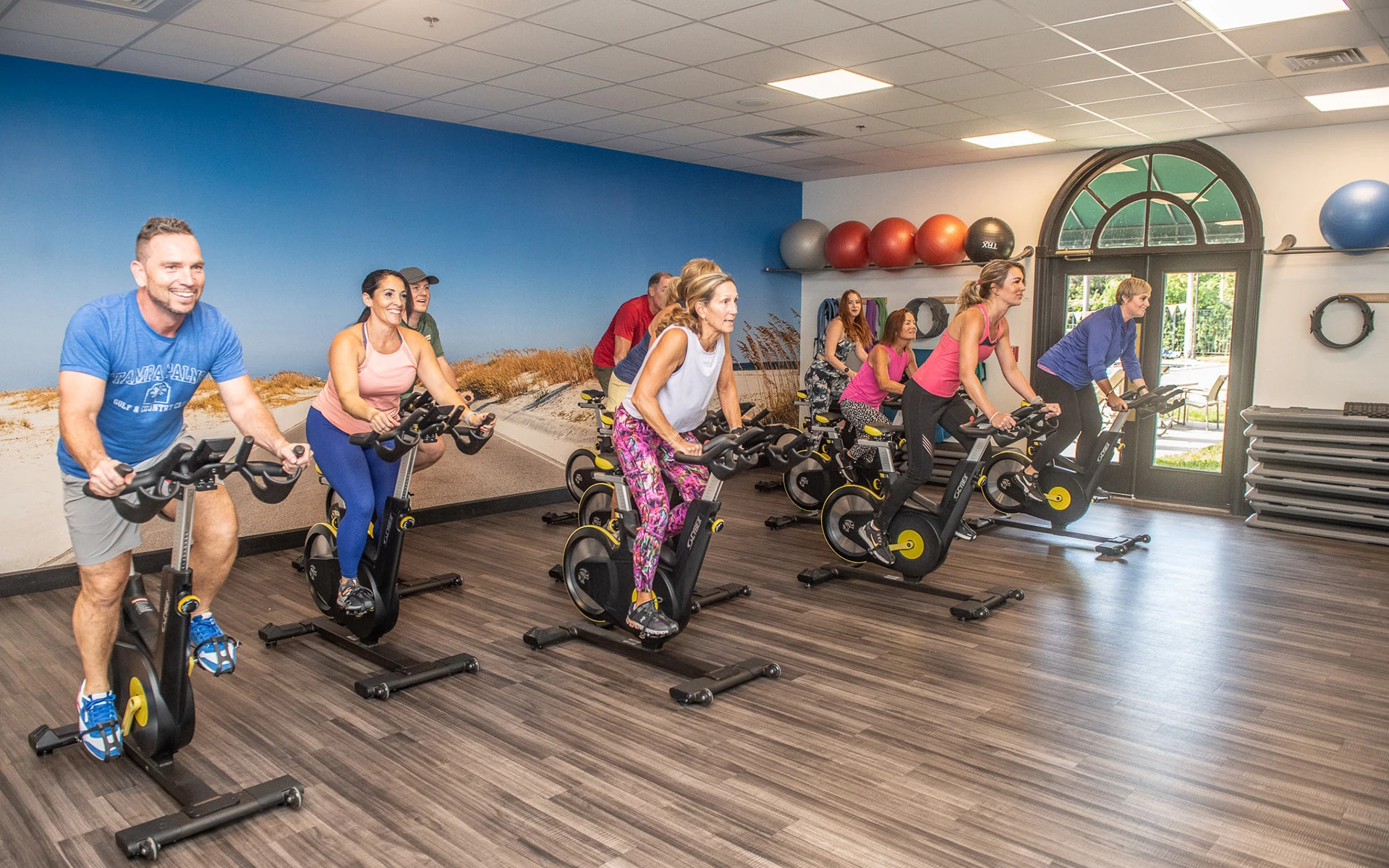 Break a Sweat
Our state-of-the-art Tampa gym features the cardio equipment, group exercise classes, personal training and more to help you look and feel your best.
Group Exercise & Virtual Classes
We invite you to experience the benefits of group exercise with us at Tampa Palms. Increase your flexibility, improve your cardiovascular endurance and strengthen and tone your muscles by taking one or more of our exciting group fitness classes Tampa Members rely on for weekly workouts. We provide a variety of levels and teaching styles in order to maximize your enjoyment and results. Whether you are interested in classes featuring Pilates, strength training, flexibility or another aspect of fitness, you're sure to find something to meet your needs. We now offer a wide variety of virtual (Wexer) workout classes Tampa Members of all levels can enjoy in addition to our instructor-led classes. Come and experience our brand-new space and equipment.
Personal Training At Tampa Palms
If you're looking for a personal trainer South Tampa Members trust, look no further than Tampa Palms Golf and Country Club. Our personal trainers offer a wide range of tailored wellness services to meet the needs of our diverse membership. From our younger Members, to our mature Members and from the conditioned athlete, to those with a sedentary lifestyle or disability, our programs are designed to focus on the specific needs and goals of our clients.
Our services include:
Group Training Programs
Strength & Conditioning
Vital Conditioning
Core Conditioning
Triathlon Training
Speed & Agility Clinics
Other Training Services Offered
Body Composition Testing – measures the amount of lean body mass and adipose tissue (fat mass) in your body
Fitness Assessment – body composition, flexibility, strength and endurance tests, a cardiovascular risk profile and a personalized fitness program designed to meet your goals.