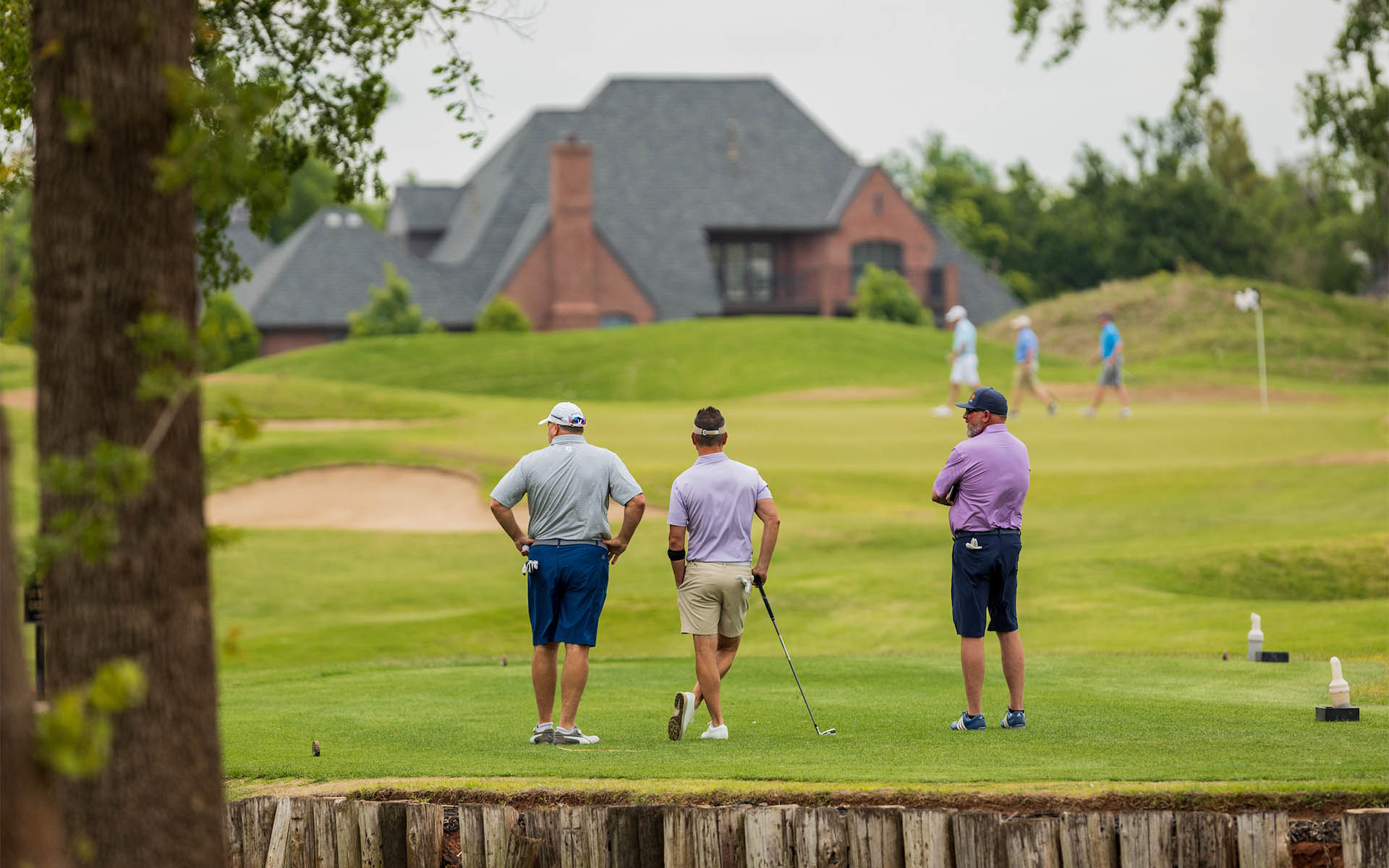 Oak Tree Country Club
Welcome and thank you for your interest in Oak Tree Country Club. Join us and enjoy the many benefits and privileges of club life, as well as the lifelong friendships and fond memories you'll create here. No distractions, no interruptions, just quality family time, business networking and resort-style living – right in your backyard.
A Unique Edmond Club With Something For Everyone
It's a place of calm serenity far from the maddening crowd, and 36 holes of the best golf architecture Oklahoma has to offer. It's the perfection of a lifestyle well-deserved, and the welcoming comfort that one finds when coming home. It's both a sense of pride in the tradition of excellence, and a commitment toward continuous improvement and enhancement. Experience Oak Tree for yourself and you'll discover impeccable service in a setting where friendships are forged and lasting memories are created.
Oak Tree Country Club is located in the beautiful, serene landscape of Edmond, Oklahoma. The Club was developed in 1981 by Joe Walser and Ernie Vossler of Landmark Land Company, with a goal of becoming Oklahoma's premier, private country club for families and golf enthusiasts.
Oak Tree Country Club prides itself on being a family club, featuring a wide range of amenities including: two 18-hole championship golf courses, indoor and outdoor tennis courts, indoor pickleball courts, an Olympic size swimming pool, onsite babysitting, a fitness center, multiple dining areas and much more. The two championship golf courses were designed by legendary architect, Pete Dye, and offer one of the most unique and challenging golf experiences available. Oak Tree Country Club is the only private club in the Oklahoma City metro area featuring 36 holes of golf.
Oak Tree Touring Pros include: Gil Morgan, Bob Tway, Scott Verplank, Willie Wood, David Edwards, Doug Tewell, and Mark Hayes.