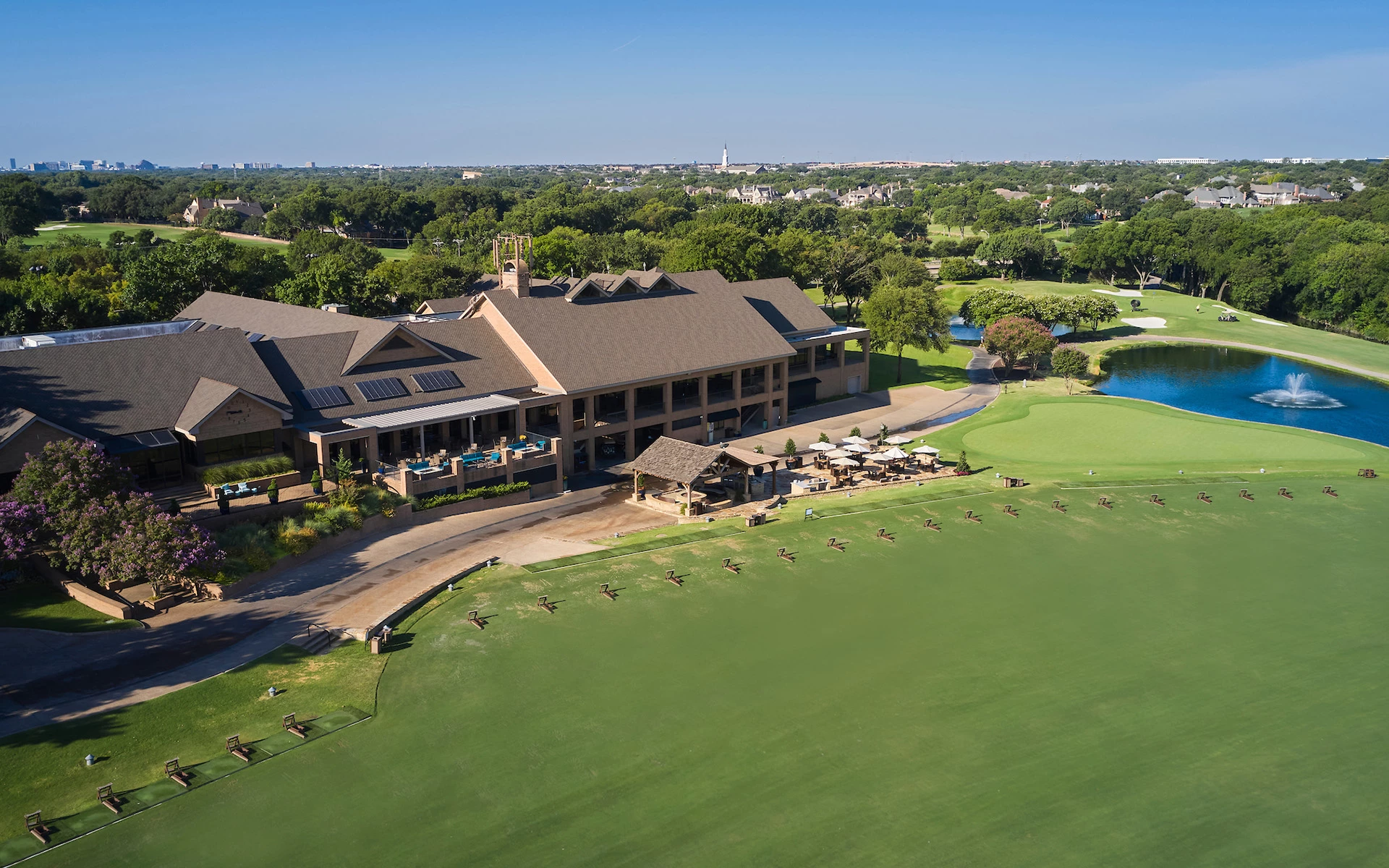 Gleneagles Golf Courses in Plano
Gleneagles offers an opportunity to experience the best championship golf in Plano, Texas. Two pristine, gorgeously appointed 18-hole championship courses present distinct challenges and delights for players at every skill level, and our driving range gives Plano golfers a chance to practice off the course.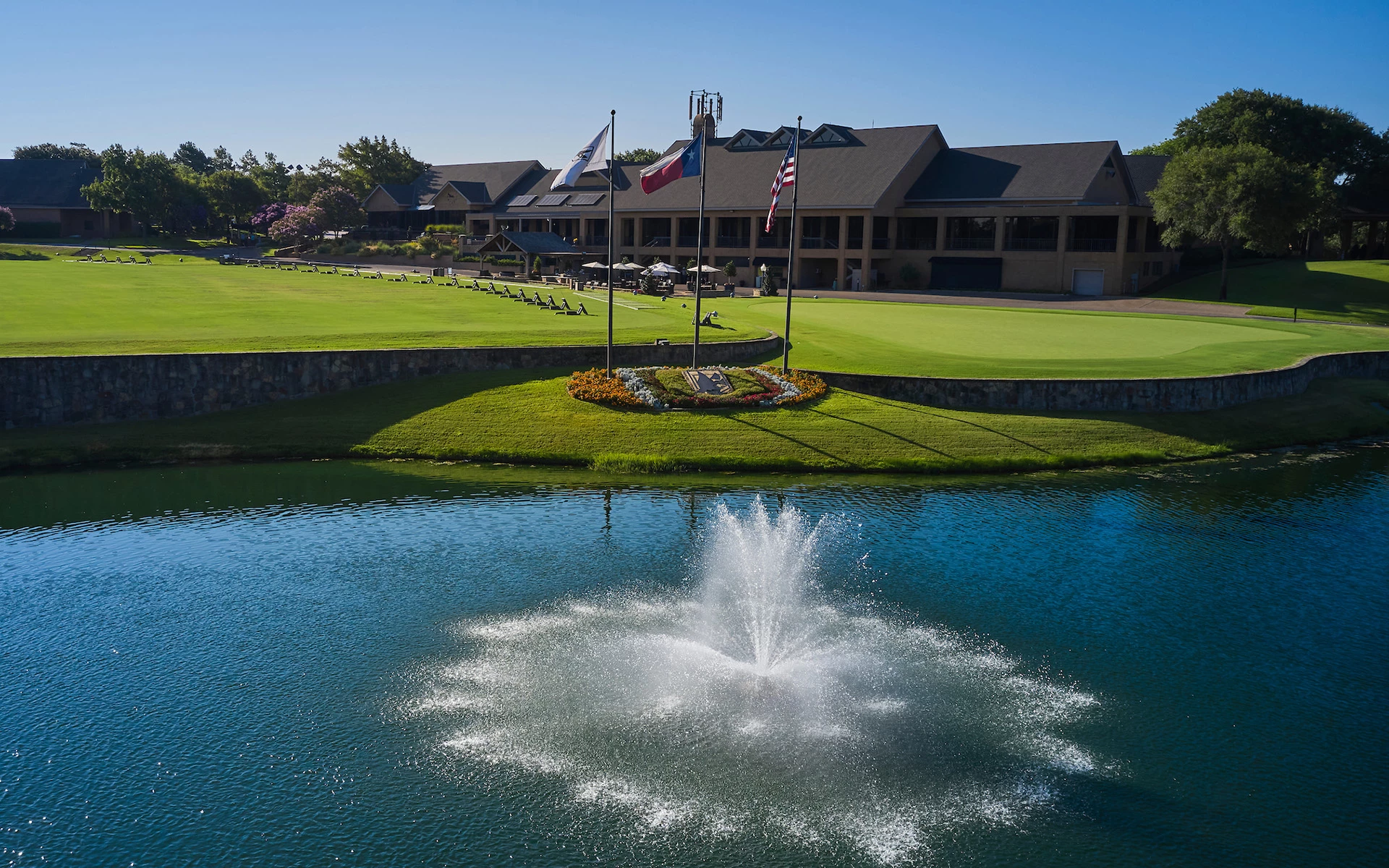 OVERVIEW OF COURSE RENOVATION
We are constantly striving to create the best golf experience for your enjoyment, and have implemented a plan for beautification, improved turf conditions and enhanced playability.
» Replace fairway grass, collars and a large amount of rough with TifTuf for better turf resiliency
» Sand cap fairways to improve turfgrass growing and playing conditions
» Replace greens with new Champion G12 Bermuda
» Reshape greens on No. 4 and 13, and recontour No. 16 green
» Reposition fairway bunker on No. 18 » Combine practice putting green on Kings into one large green
» Redesign putting green and add additional practice green
» Lift some of the tree canopies
» Continue replanting crepe myrtles and live oak trees
» Installed Trackman on the Range, the only DFW Invited property to implement this technology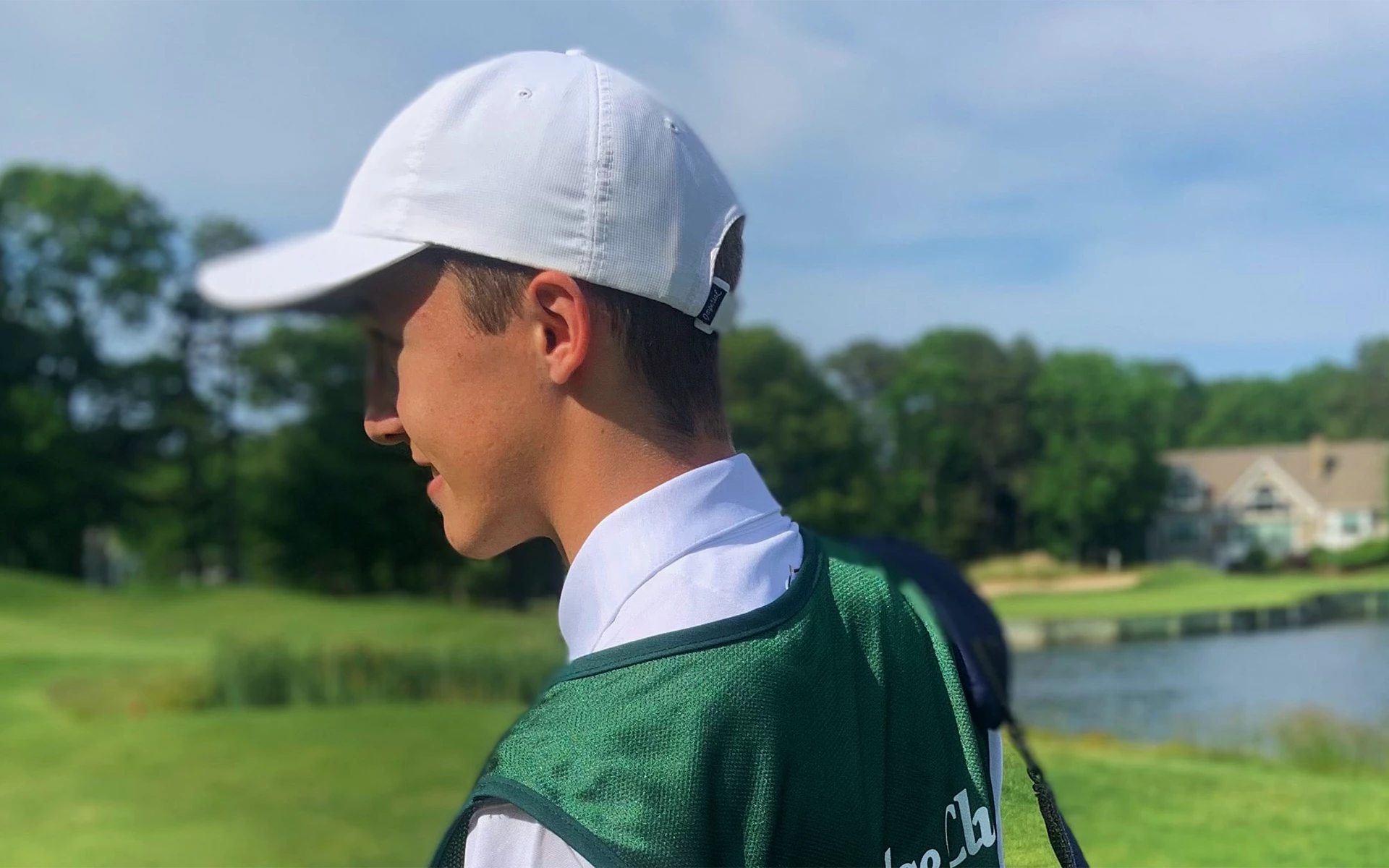 Play To Win
MGA – The Gleneagles Men's Golf Association was founded to support camaraderie between the men of Gleneagles while participating in the great game of golf. This organization has an extensive golf schedule from monthly tournaments to single-day STAG Nights on Wednesdays. The MGA boasts 550+ members.
SAGE – Open to all male Members of Gleneagles Country Club who are at least 55 years of age. With weekly play on Tuesdays and 2-day events like Member/Member and Member/Guest, SAGE is a very active organization.
GWGA – The Gleneagles Women's Golf Association was founded to support camaraderie between the women of Gleneagles while participating in the great game of golf. It fosters positive relationships, healthy competition, and a sense of belonging for all involved. The GWGA has weekly set play days on Thursdays and monthly tournaments. With its own board of directors, this is truly a strong organization with 120+ active members.
COUPLES GOLF:
The Gleneagles Couples Golf is a casual group of monthly tournaments and play days for all members. Getting together with other couples for golf and then drinks and dinner after play has become a Social event for all.
Inter-Club Events – Organized to encourage competition across country clubs with tournaments conducted at each club and a season finale tournament.
For the Women – Dallas Ladies' Inter-Club, Invited Ladies' Inter-Club, Dallas Women's Golf Association, and Ladies' Amateur Golf Association.
For the Men – Men's Inter-Club, Texas League Play, White Rock Cup.
Plano Golf Tournaments – Bring your clients or colleagues out for a day of camaraderie and fun by hosting your Plano golf tournament at Gleneagles.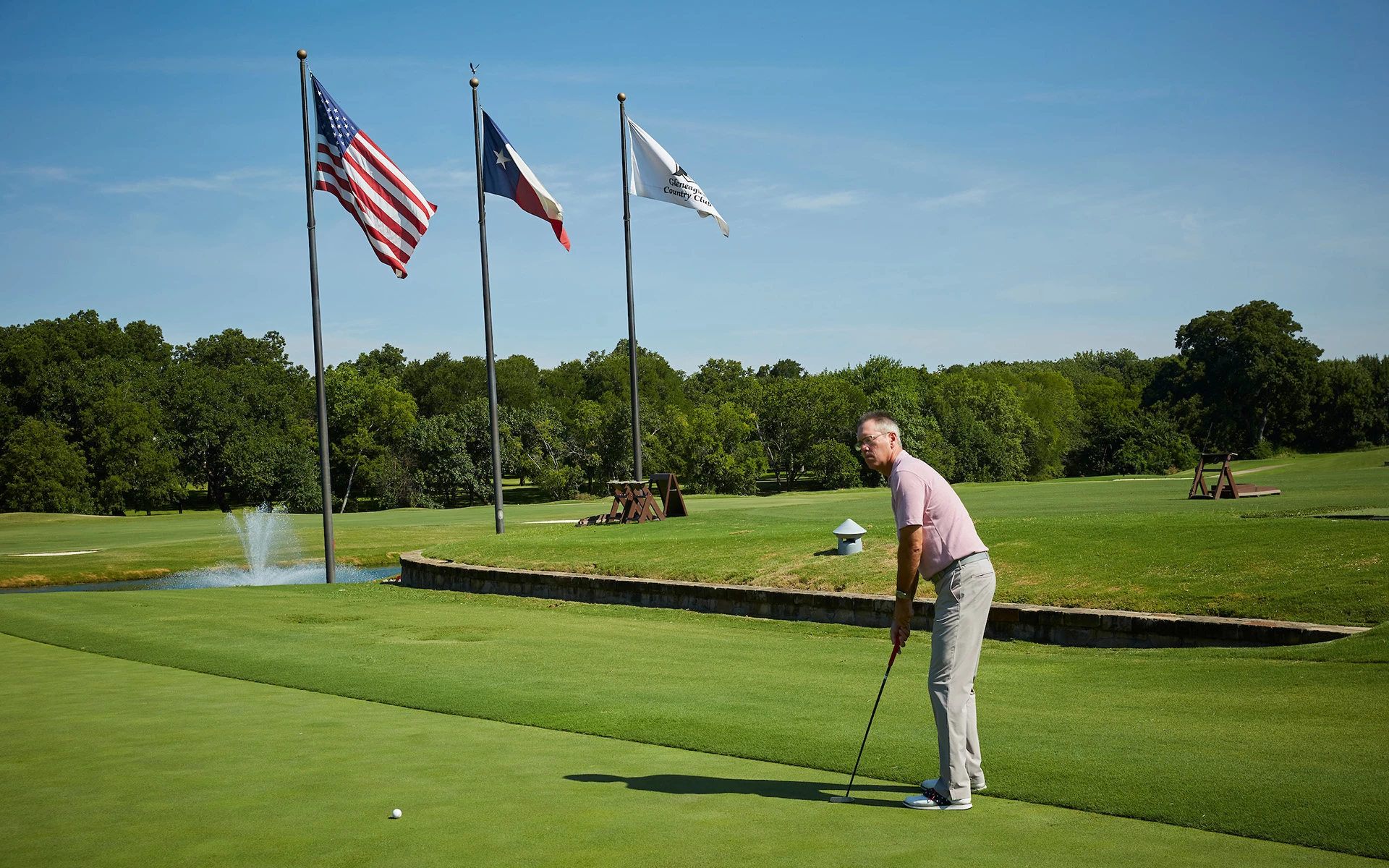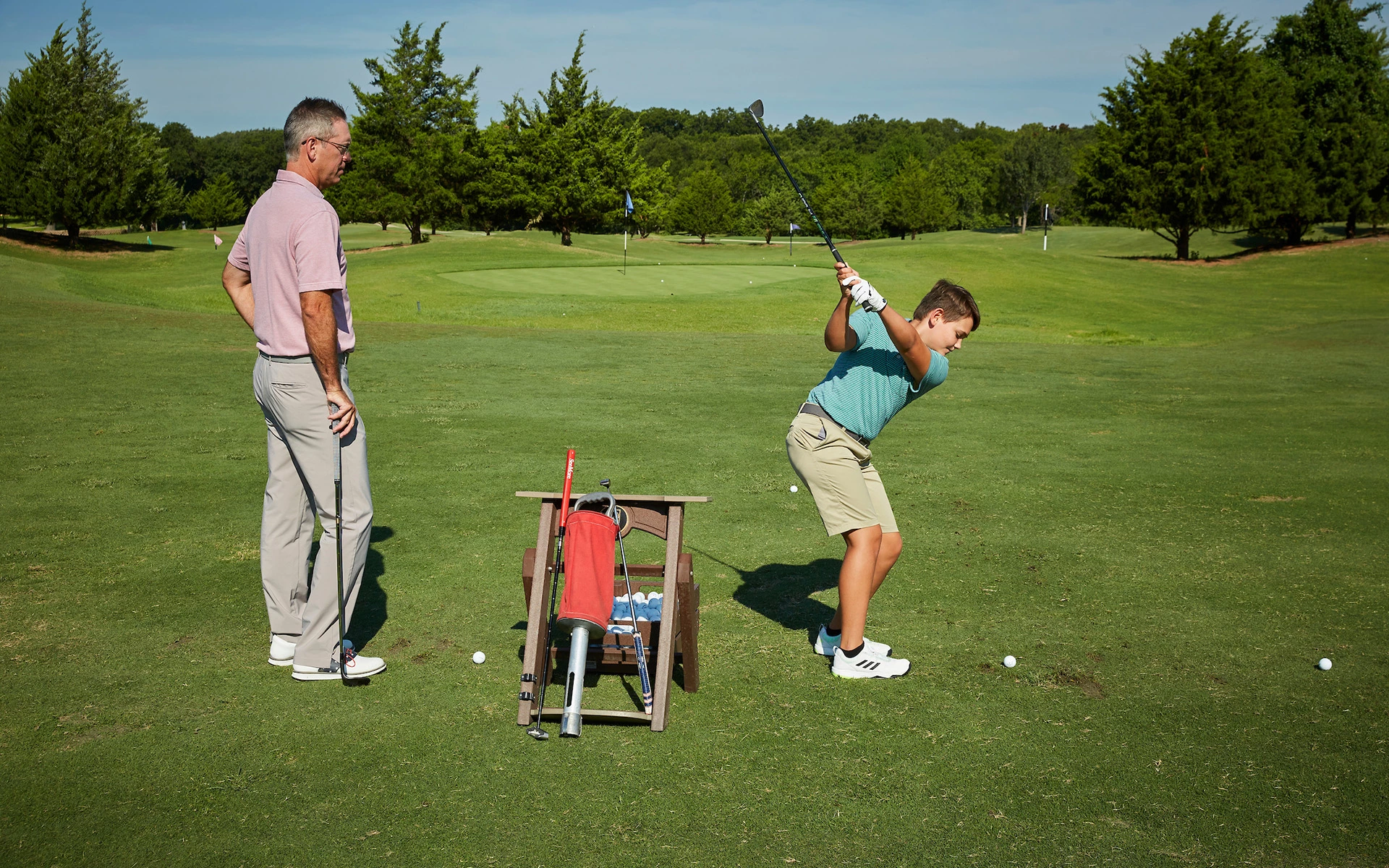 Instruction
Elevate your game with instructions from the only PGA-ranked Master Instructor in North Texas.
Contact Us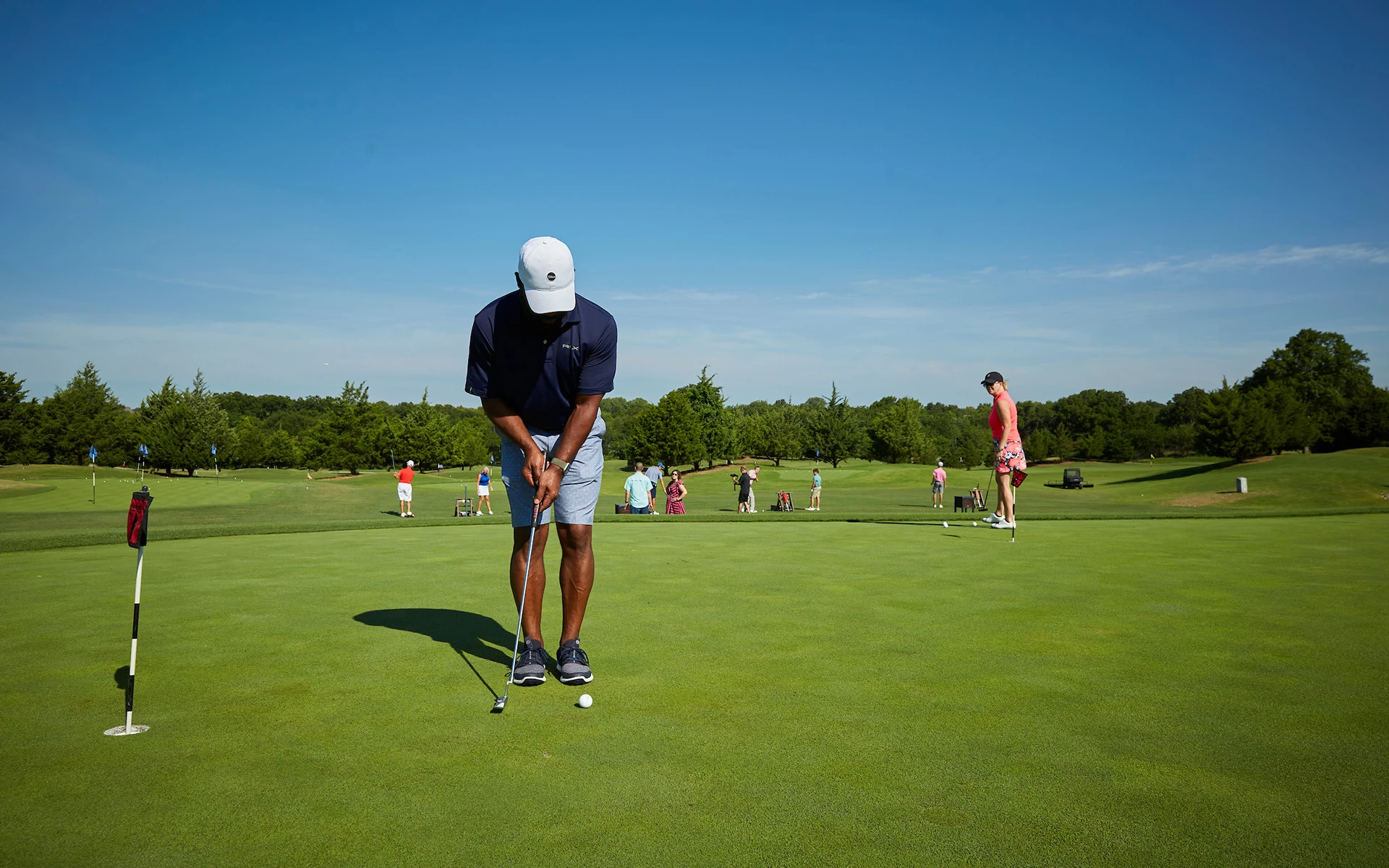 Golf Shop
We pride ourselves on providing exceptional service to our Members so they can get the most out of their game. *Members enjoy a 20% discount on apparel in the shop.
Contact Us
Short Game Area
Two Bermuda Grass receiving greens
Putting green to improve putt accuracy
Chipping green for bunker play and chip shots
Practice Range
Speakers and music rotation
Hitting deck expanded to twice its previous size
Doubled-sided practice range so you can practice from both ends
The middle of the practice range is fairway-style with flight turns, allowing you to focus your shot aim
Trackman technology available for swing analysis