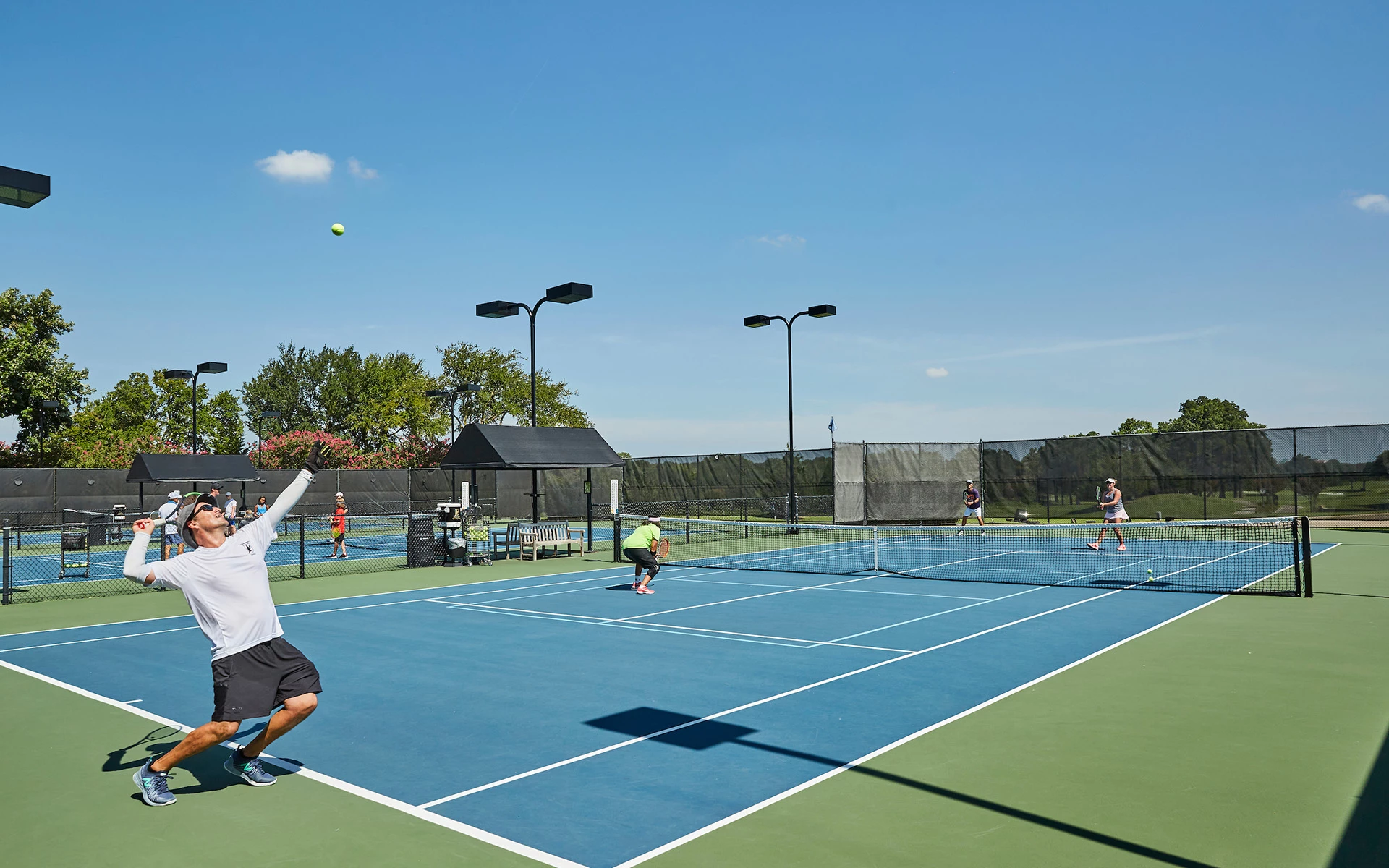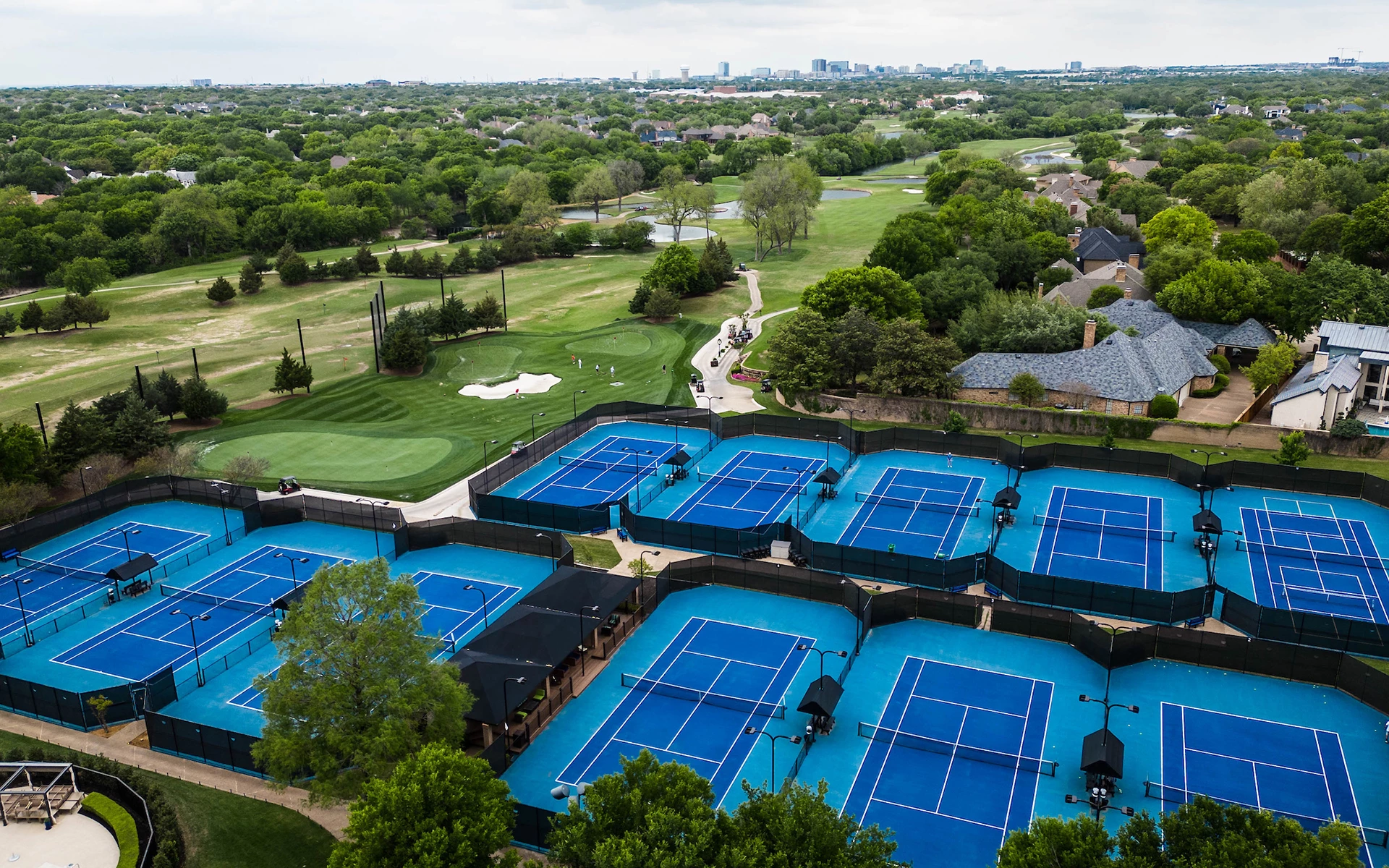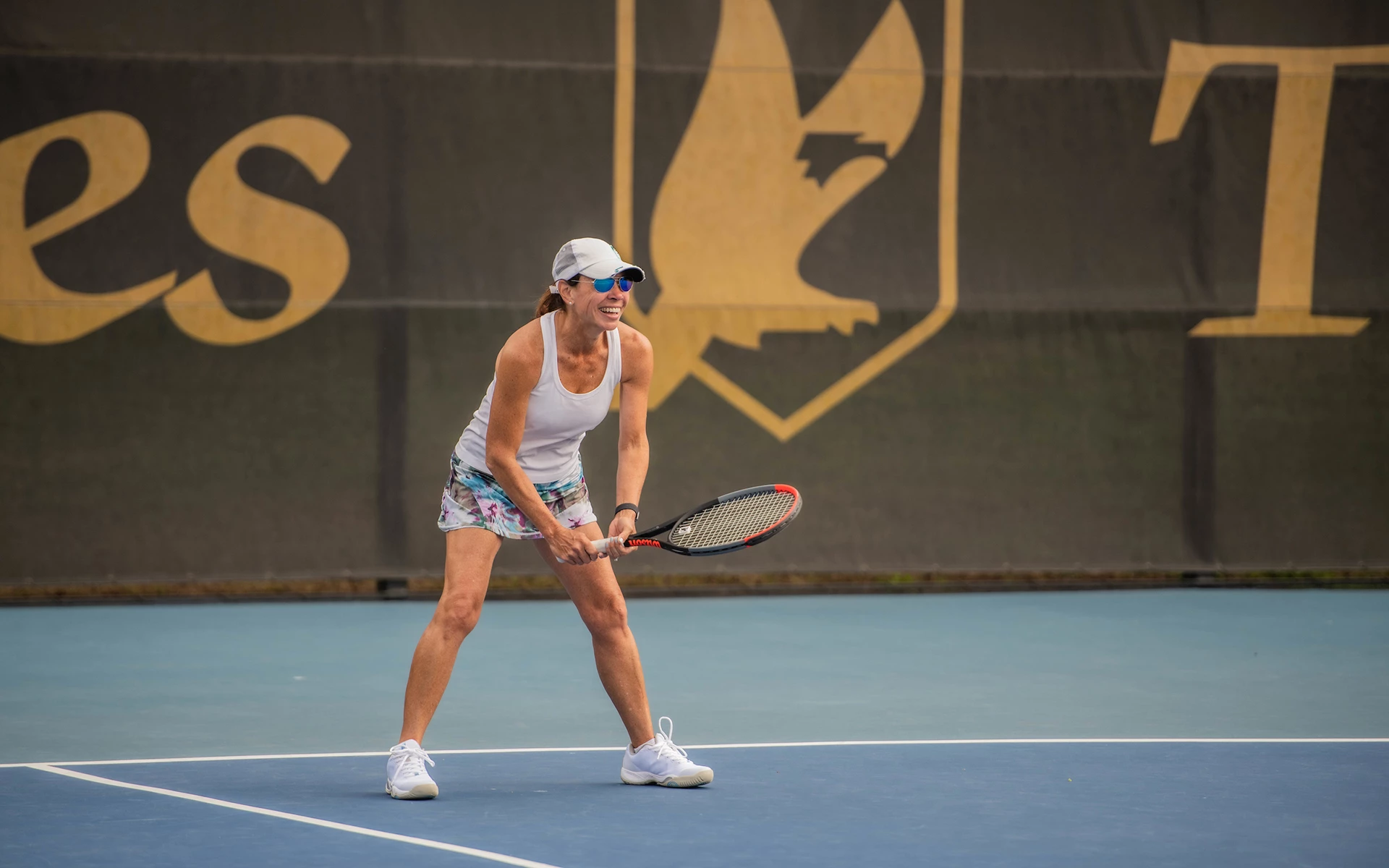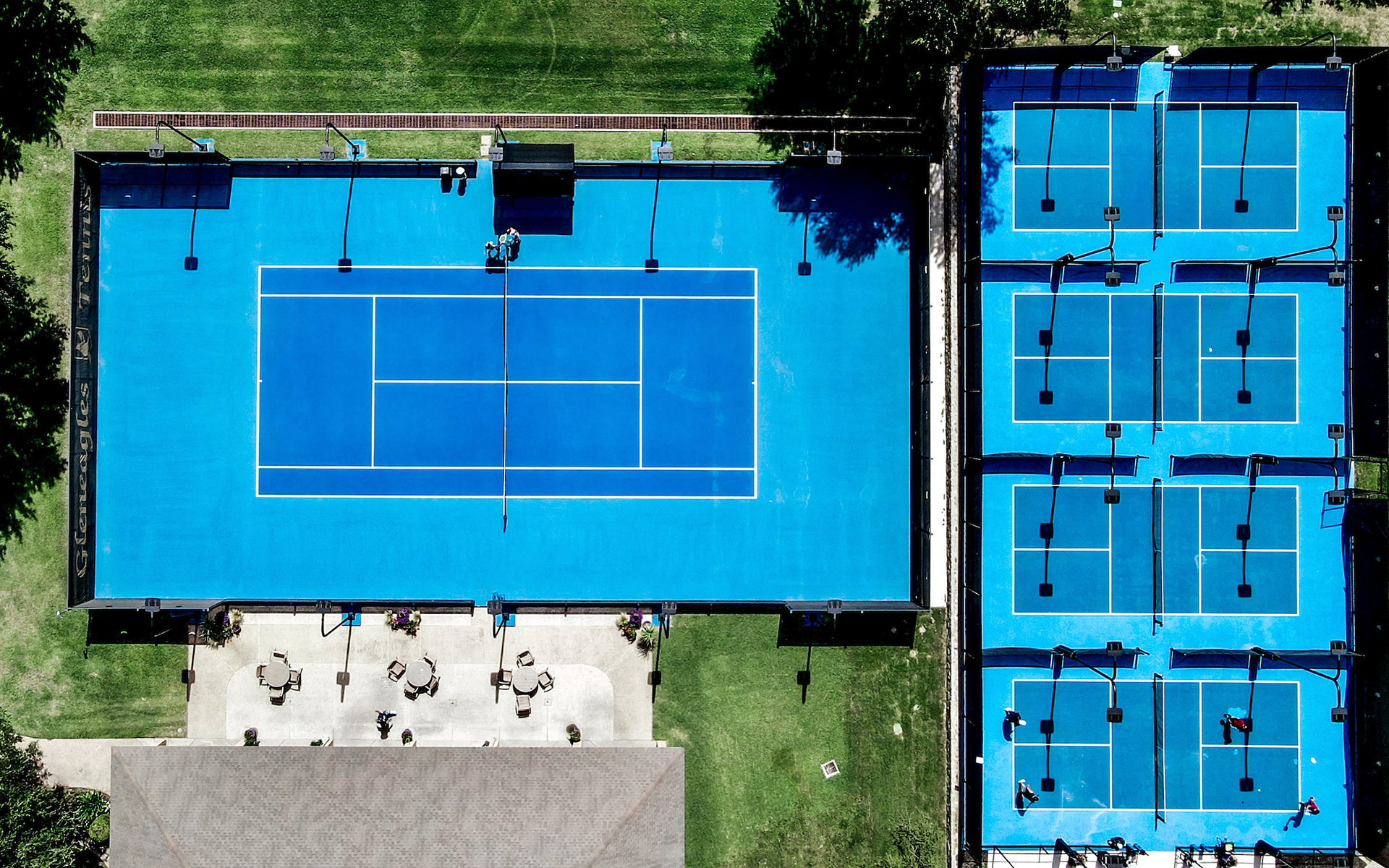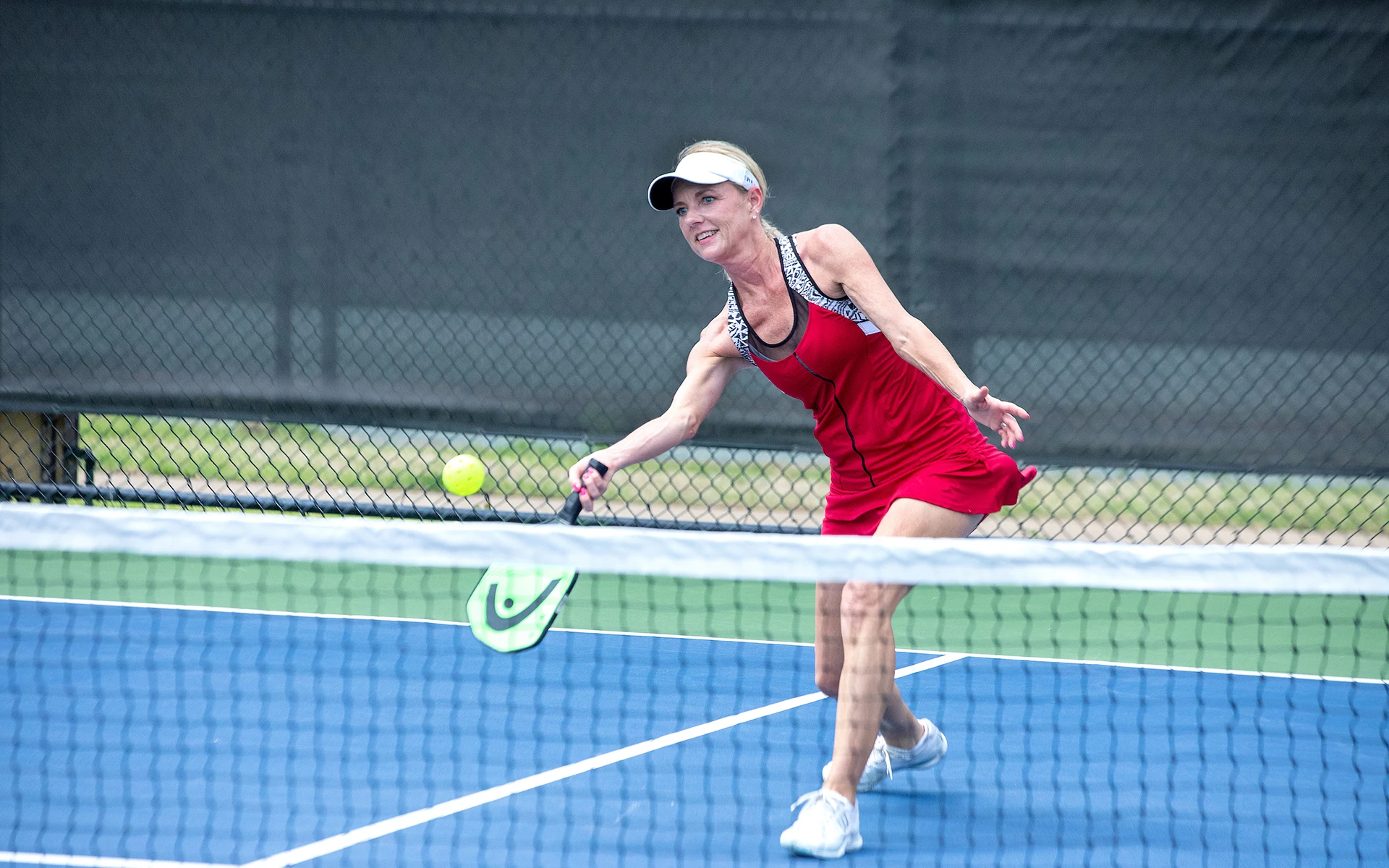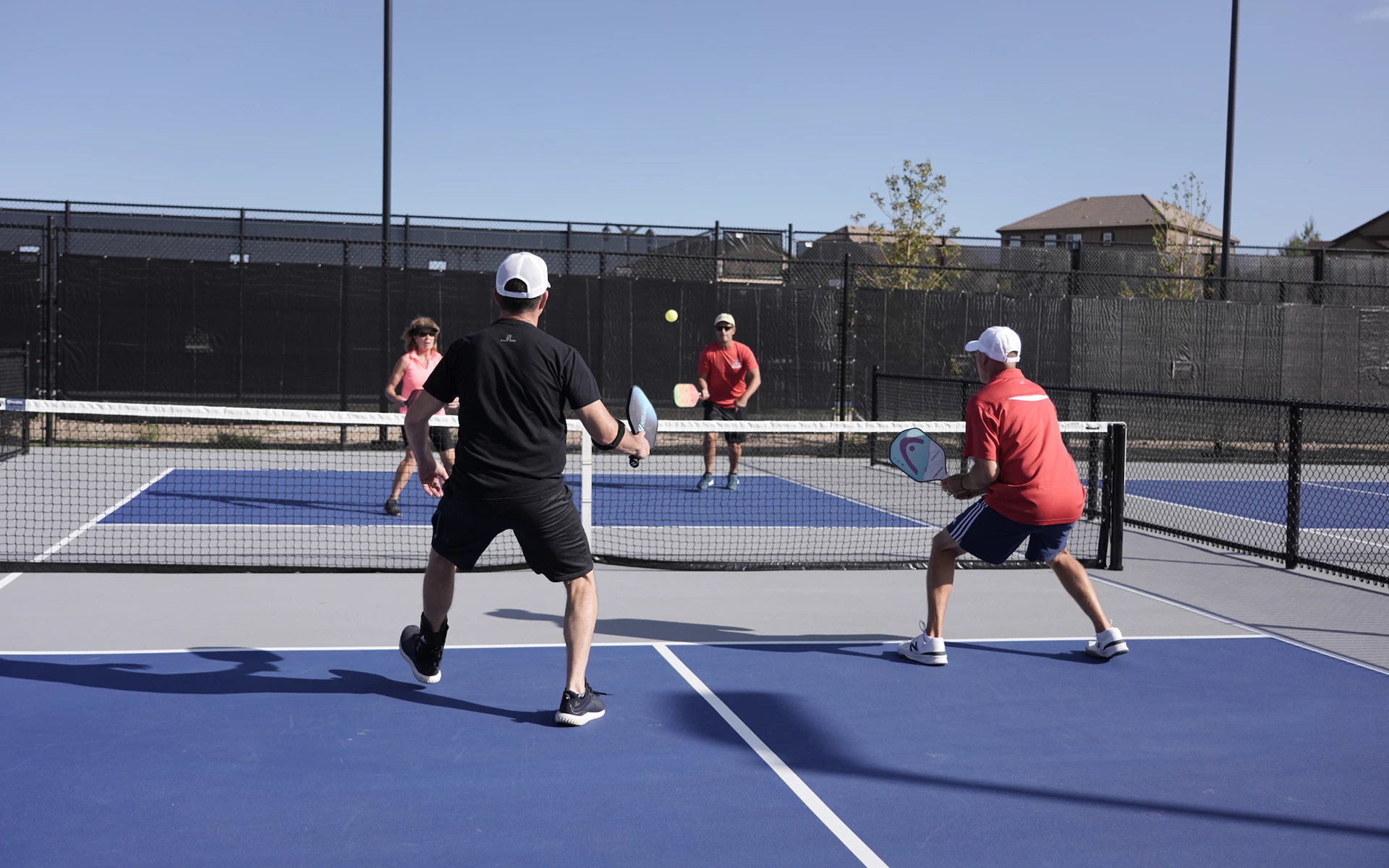 Racquet Sports at Gleneagles
Plano Tennis Courts
Enjoy year-round tennis and pickleball at our Plano tennis center. Gleneagles offers 12 tennis courts and 4 dedicated pickleball courts for year-round enjoyment. We offer one of the premier Plano tennis programs, with leagues and lessons for all ages and skill levels.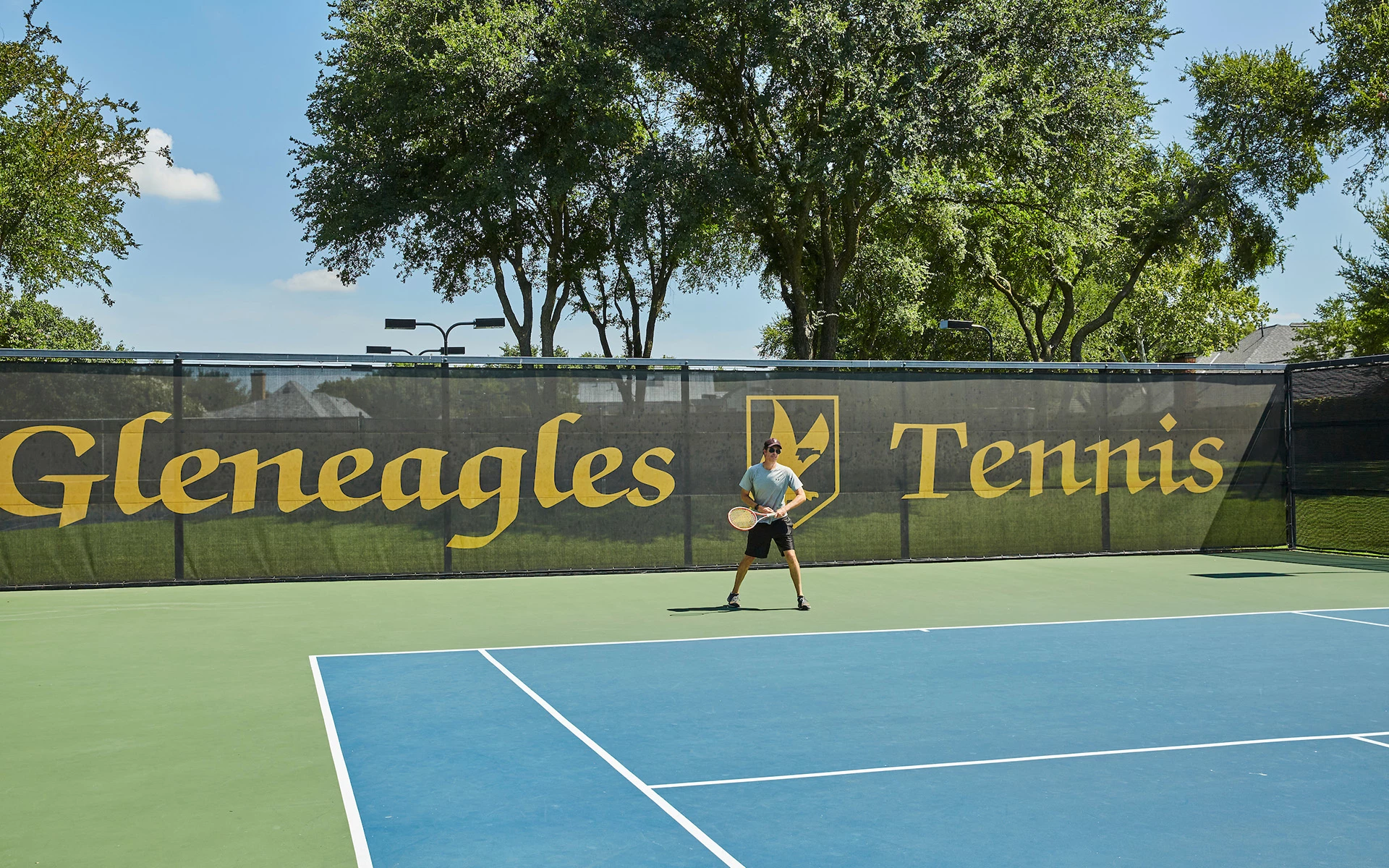 Plano's Exemplary Racquet Sports Program
Tucked away in the sprawling beauty of the Gleneagles Country Club are 12 courts and 4 pickleball giving service to one of the largest tennis programs in the Metroplex. Our Director of Tennis, Henry Gonzales, has established a supreme veteran staff to facilitate the ever-expanding programs. Being extremely dedicated to the sport of tennis and the highly energized programs at Gleneagles, Henry spearheads a superior staff of skilled professionals. He and his staff help you perfect your game or teach you the basics of the sport.
An activity-packed yearly calendar plays host to such events as the ever-popular Davis Cup Championship, Member-Guest, and the Annual Charity Pro-Am benefiting the Hendrick Scholarship Foundation to name a few. Team tennis is a big part of the program as Gleneagles has nearly 40 teams which include TCD, Metro and USTA. The year-round All-Star Junior Academy continues to mentor hundreds of kids each year to enjoy the game of tennis for a lifetime.
Visit our highly touted pro shop where from the most legendary vendors in the tennis industry, you will find the latest styles in tennis apparel and shoes. We stock the newest rackets from Head, Wilson, Babolat and Asics and provide a demo for each frame to ensure proper purchase. Our shop's sunglasses include selections from Maui Jim and Oakley for on and off the court. For your convenience, you can find unique gift items and fashion forward street wear to complete your shopping experience.

We offer professional stringing with a 24-hour turn around and a complimentary can of Wilson US Open Extra Duty balls with this service. Our string selection is one of the most extensive in the metroplex.

Participating members receive 15% off of all apparel, 10% off on all shoes, rackets, and accessories plus an additional 5% off on sale items.

We are excited about the renovation of our Dormy house into a full service, year-round restaurant for the Tennis and Pickleball community hot spot.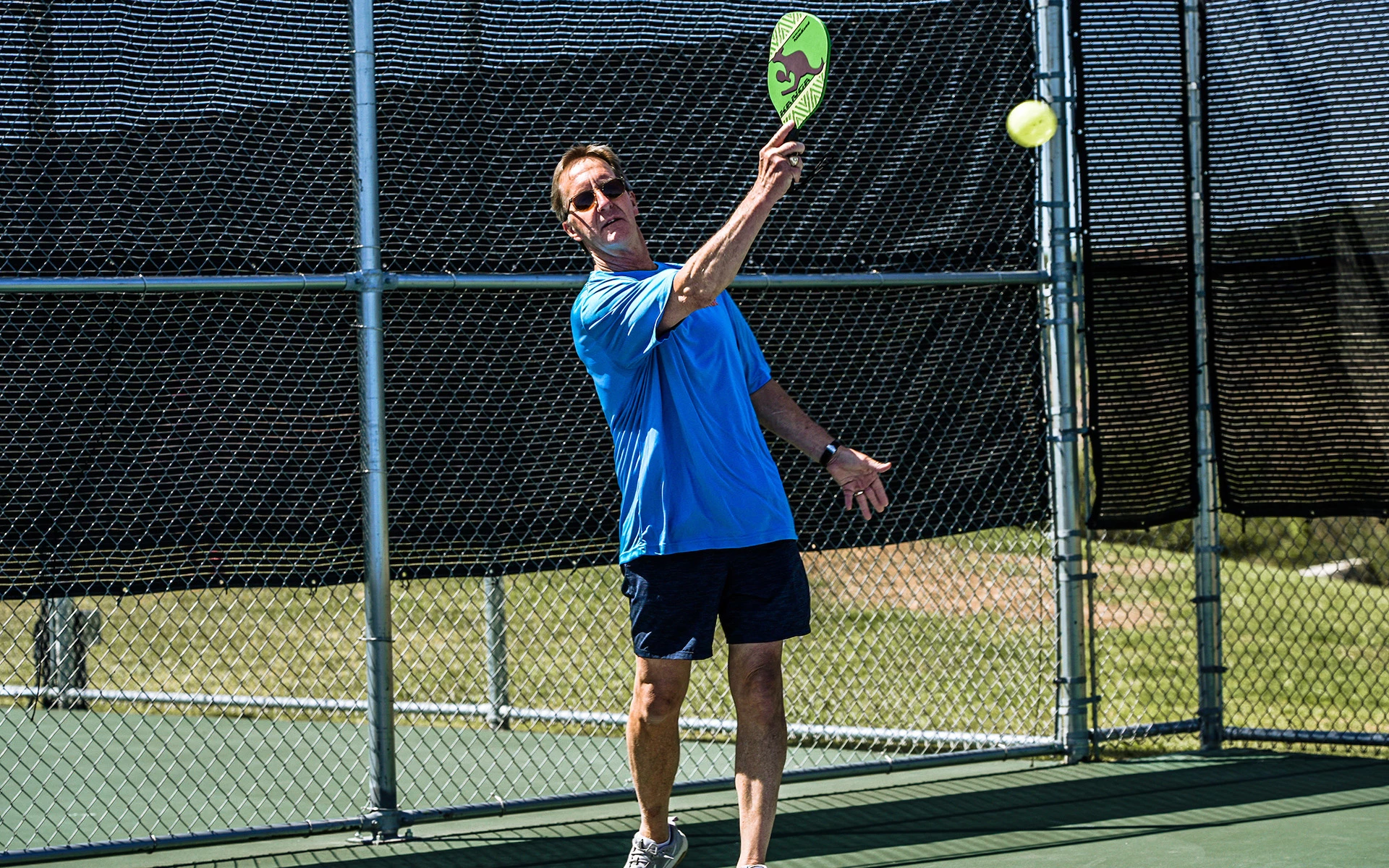 Pickleball Courts
Gleneagles Racquet Club has added four Pickleball courts to its extensive racquet sports offering. We have a number of certified Pickleball Instructors on staff who are available for lessons. The Pro Shop carries an excellent selection of Pickleball paddles and balls for sale.
Tennis University | optional drop-in instruction in the mornings and evenings | Monday – Sunday
Women's Drills | Thursdays & Sundays
Men's Drills | Monday, Wednesday, Friday – Sunday
Ladies League | Tuesday Night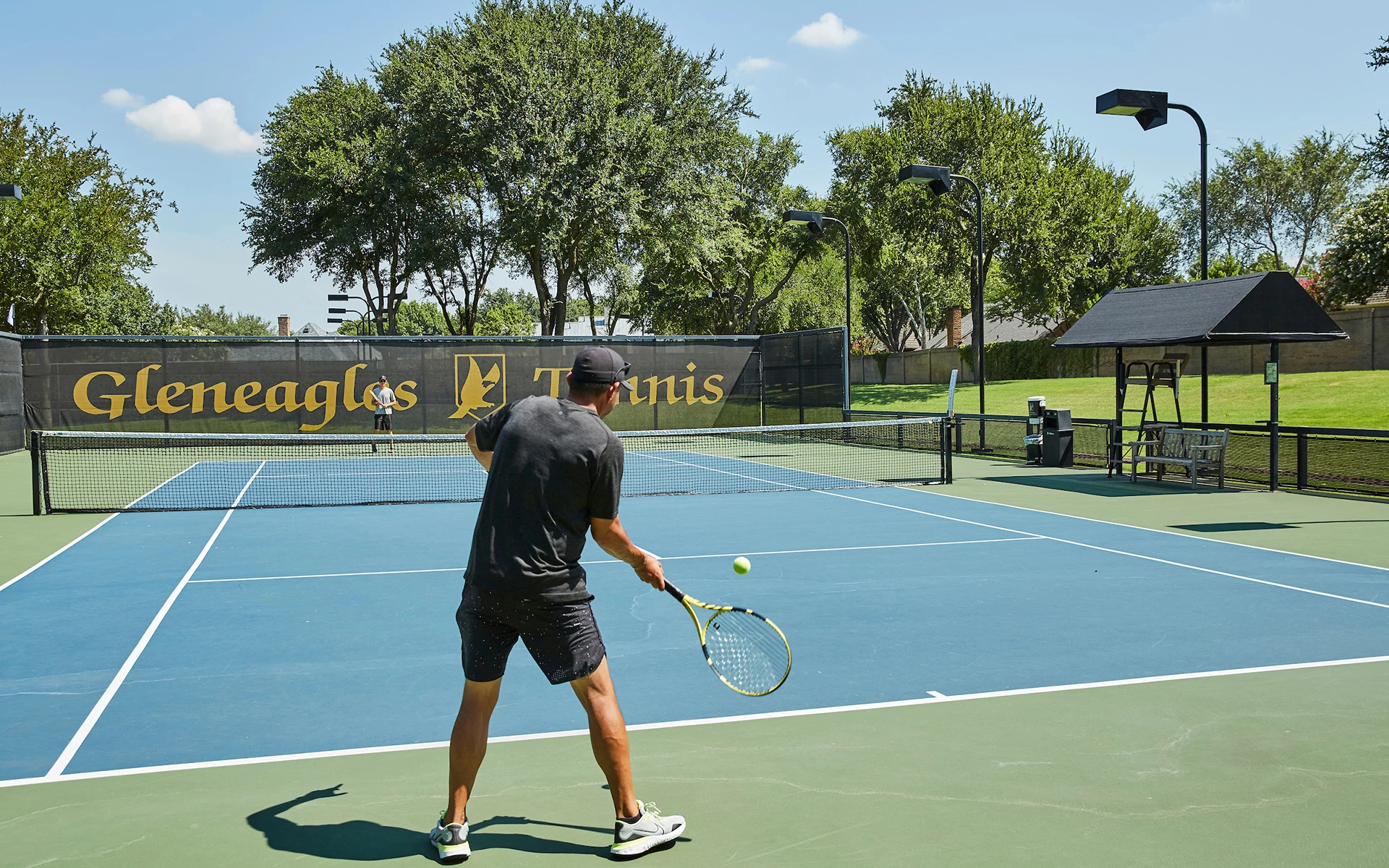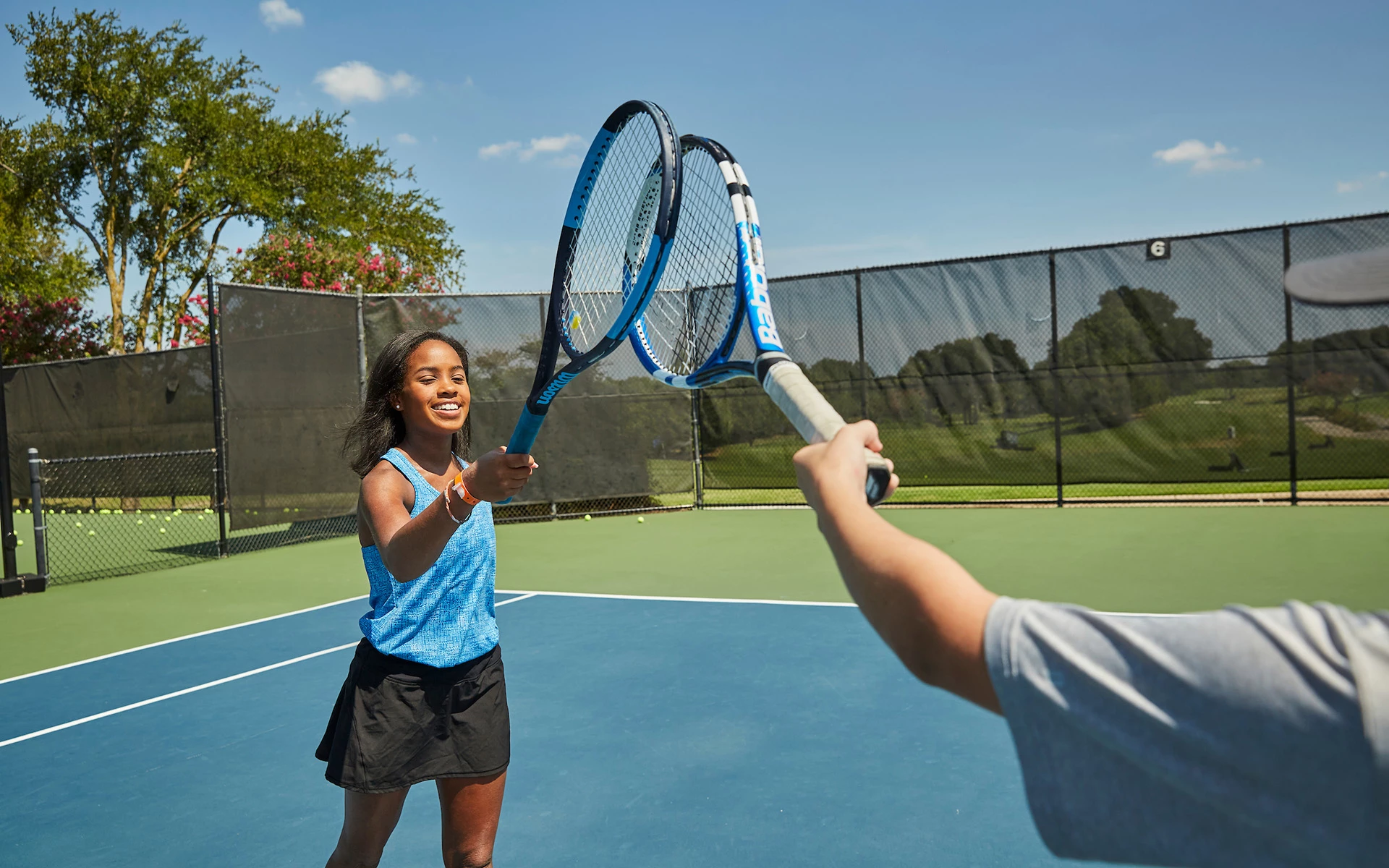 Tennis Leagues & Tournaments at Gleneagles Country Club
Leagues
Team Tennis – Over 40 Gleneagles teams playing home & away matches within the metroplex
Tennis Competitors of Dallas (TCD) – Gleneagles is part of a local organization that coordinates 14 teams of women players that participate in the city-wide competition in all levels of play.
Mixed Doubles – This league is specifically designed for those couples who enjoy playing the sport together.
Love 50 – Players over age 50
Men's and Ladies Team Competition – USTA-rated singles & doubles competing at the local, regional and national levels.
Women's League – Gleneagles offers year-round outdoor tennis leagues for all levels. Our program consists of fixed partner and rotating partner doubles leagues and singles.
Men's Doubles League – Join our drop-in Men's Doubles league every Saturday morning
Polar Bear, Autumn Breeze Spring and Summer Leagues
Tournaments
Classie Lassie Ladies Member/Guest
Davis Cup
The Dallas Cup – Host site for Dallas Tennis Association Fundraiser
Invited Women's Challenge Cup
Invited North Texas Tennis Championships