Leagues
The Club is home to the "Golden Eagles". All of us here at Eagle's Nest are waiting to take you under our wing, no matter your skill level, handicap or availability. For information or to find out how to join a league, please stop in or call the pro shop.
Tournaments
Your leagues provide some of the most exciting golf tournaments around. You'll play challenging rounds, meet fellow Members and, with any luck, win some great prizes. Eagle's Nest holds tournaments from April to October, including the very popular Beat the Pro, casual "Nine and Dine," a spring and fall Member-Member, two Member-Guest events, Ryder Cup, Senior and Junior events and Club Championships.
Eagle's Nest Country Club is truly a family club committed to cultivating one of the best junior golf programs in the area.
Juniors of all ages enjoy a summer break filled with plenty to do here at the Club, which includes:
Week-long Golf Camps | Mixed Sports Camps | Specialty Day Camps | PGA Junior League | Interclub Team Matches | Ryder Cup Tournament Participation | Family Golf Days - Clinics & Play | Weekly Junior League Play | Customized Individual Instruction | Plenty of friendly competition | Monthly Crush It Subscription
Call the Pro Shop for more information | 410-252-5960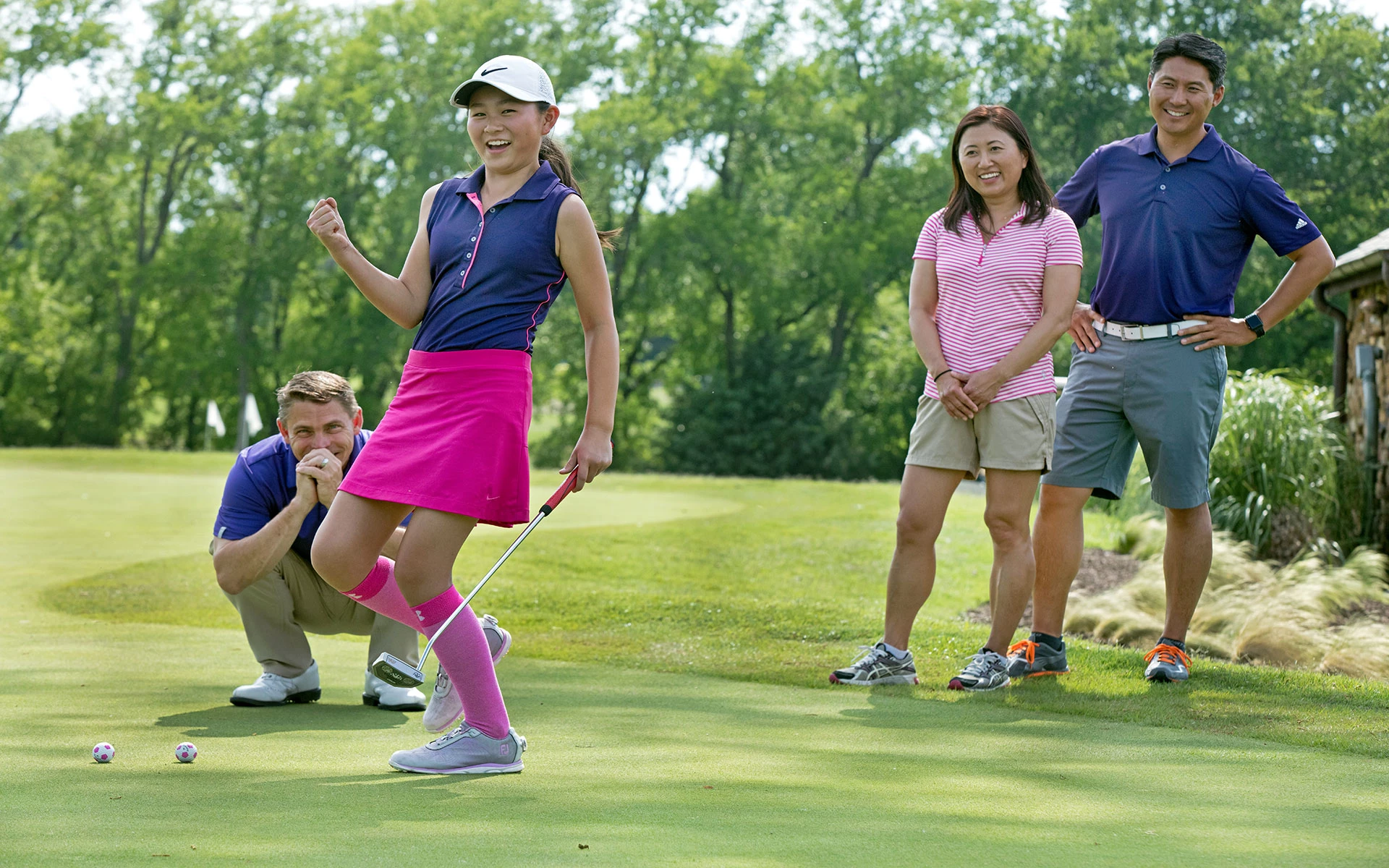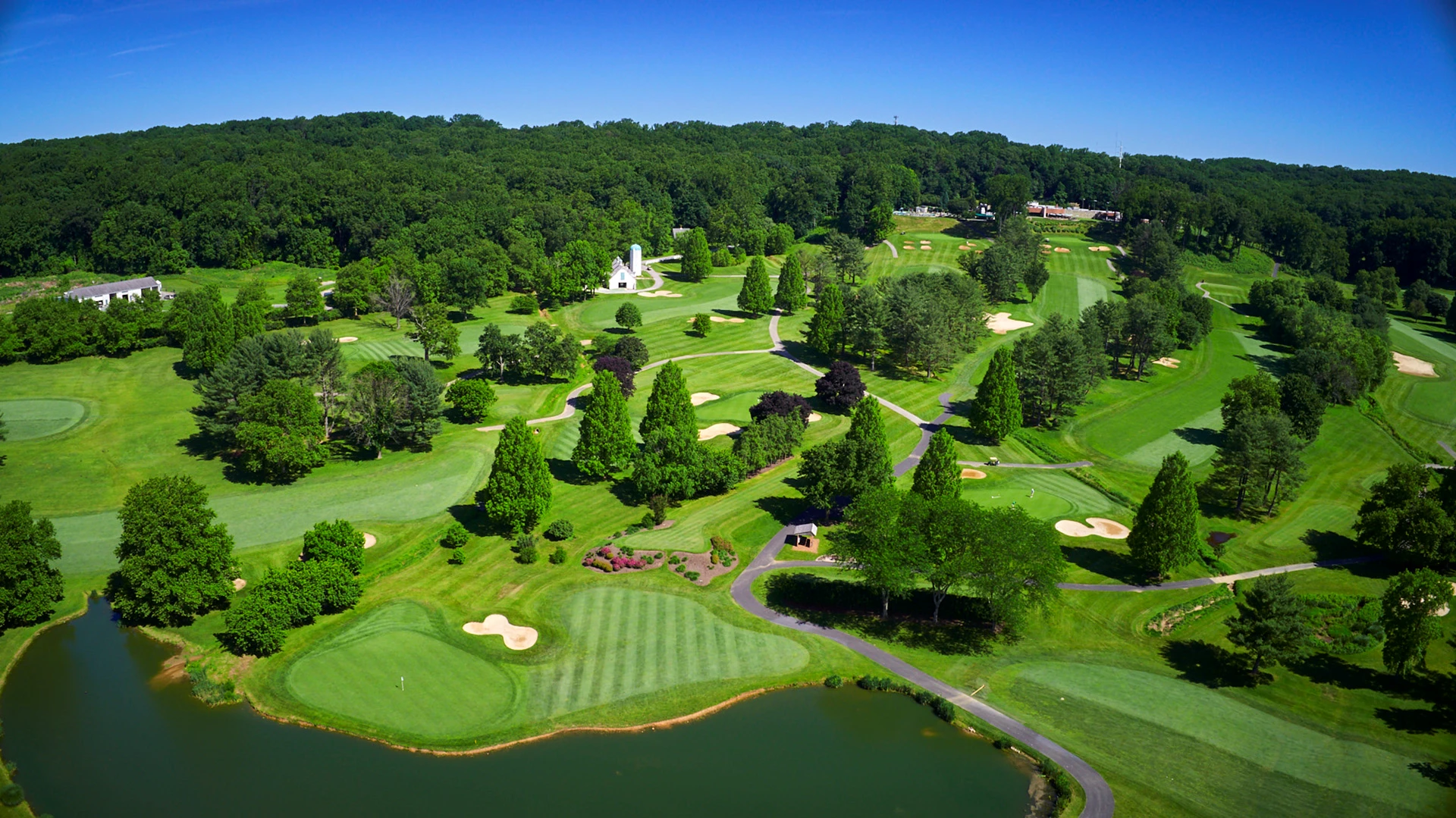 | | |
| --- | --- |
| Men's | Women's |
| Blue 73.2 / 131 | Purple 64.9 / 115 |
| White 71.2 / 129 | Red 73.5 / 130 |
| Gold 69.5 / 127 | Gold 75.6 / 134 |
| Red: 67.8 / 123 | White 77.8 / 139 |
| Blue/White 71.9 / 130 | Purple/Red 70.1 / 127 |
| White/Gold 70.1 / 128 | |
*Junior & Family Tees Available!
Lessons
Here at Eagle's Nest, we strive to provide the highest level of instruction and service. We take great pride in improving the games of all our students: beginners, juniors, women, high handicaps, mid-range handicaps and the scratch golfer.
Instruction Program & Lesson Rates
The programs that we offer to gain improvement include private instruction, golf schools and clinics, seminars, video analysis with FlightScope Xi Technology, custom club fitting, and course management. Our philosophy is that everyone is unique in their ability to swing a golf club. Our training as PGA Professionals gives us the ability to locate and understand physical limitations that prevent the student from achieving an efficient and consistent golf swing. Our desire is to have the student understand their flaw, self-correct the complex golf swing motion through a series of golf-specific exercises, and be able to implement these changes during play immediately. Our number one goal is to make you a better golfer and help you enjoy the game even more.
Pro Shop
At the heart of our golf program is our Pro Shop. The staff is led by PGA Director of Golf Nick Miller. Nick and his professional staff are dedicated to creating a premier golf experience for Members and their guests from the moment they step foot onto the property until they hit their last shot on the golf course.
The Pro Shop carries a large line of high-quality clubs, merchandise, and accessories for Men, Women, & Juniors. The Pro Shop will also match or beat any price that you find at the larger sporting goods stores. We also feature Demo Days & Club Fitting events with brands such as Titleist, TaylorMade, and Callaway.
As a full-service Pro Shop, we offer amenities such as:
Bag Storage | Club Repair | Club Fitting | Pull Cart Storage | Locker Room Storage | USGA Handicap Services | Shoe Cleaning, Addressing, & Spike Replacement Services
If there is ever anything that Nick or his staff can do for you or your family, please don't hesitate to reach out! We look forward to seeing you around the Eagle's Nest Pro Shop soon!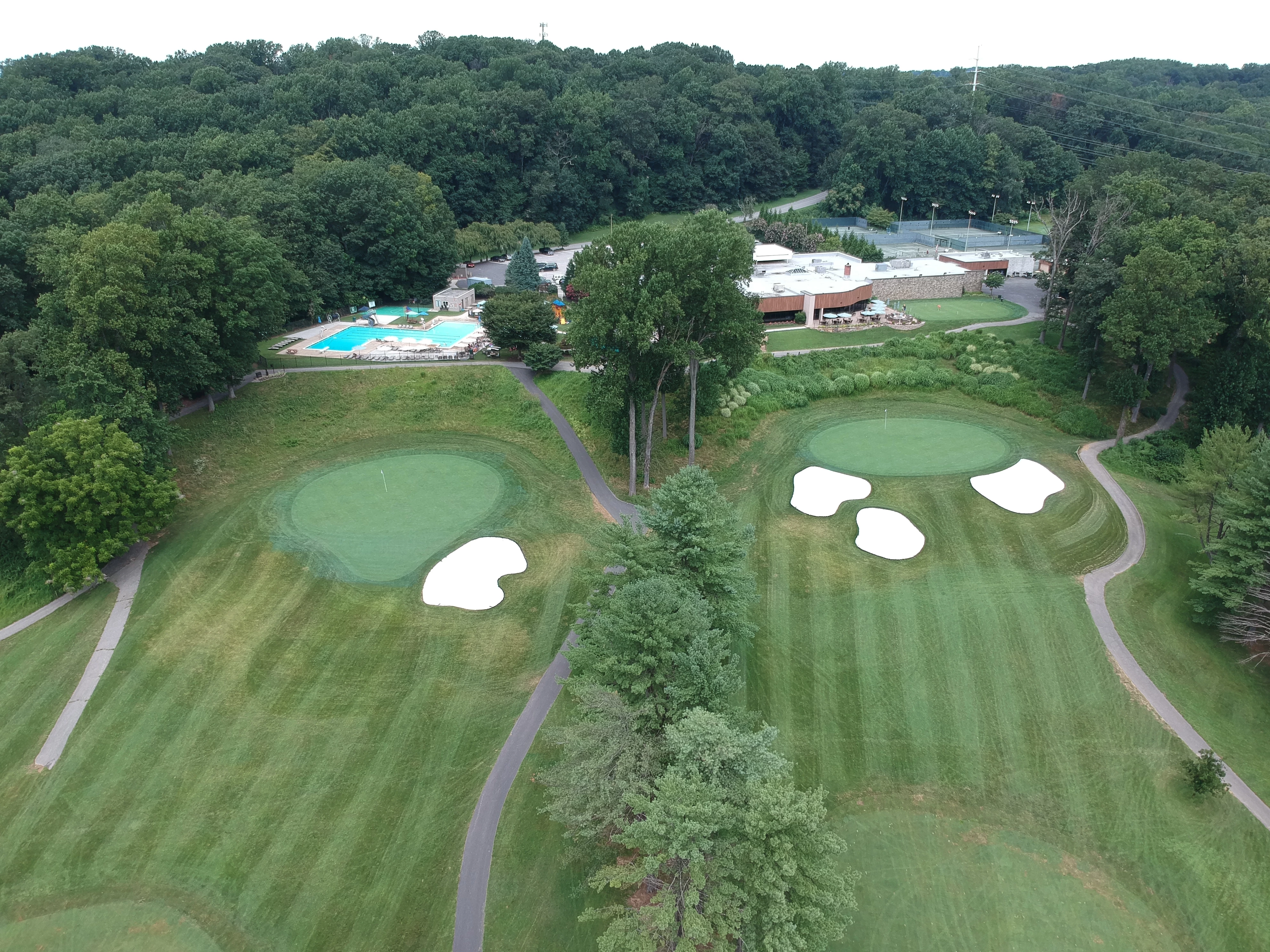 Crush It! Juniors Program
Based on principles of the American Development Model (ADM), Eagle's Nest Country Club's Crush It! Juniors Program is a game-changing golf development program designed to help your junior golfers develop a deep love for the game and the abilities needed to perform on the course.
Whether new or familiar with the game and for fun or friendly competition, the program provides kids with the tools to engage proactively in life and learn valuable lessons they can use in all areas of their lives, while at the same time enabling them to engage in developmentally appropriate experiences and learning opportunities that connect child and family at every step through a progression pathway.
At the core of Eagle's Nest Country Club's Crush It! Program is the development of a "golfer for life" through the motto, "Skills for golf, skills for life" by through:
Confidence
Respect
Understanding
Self-discipline
Hard work
Integrity
Talent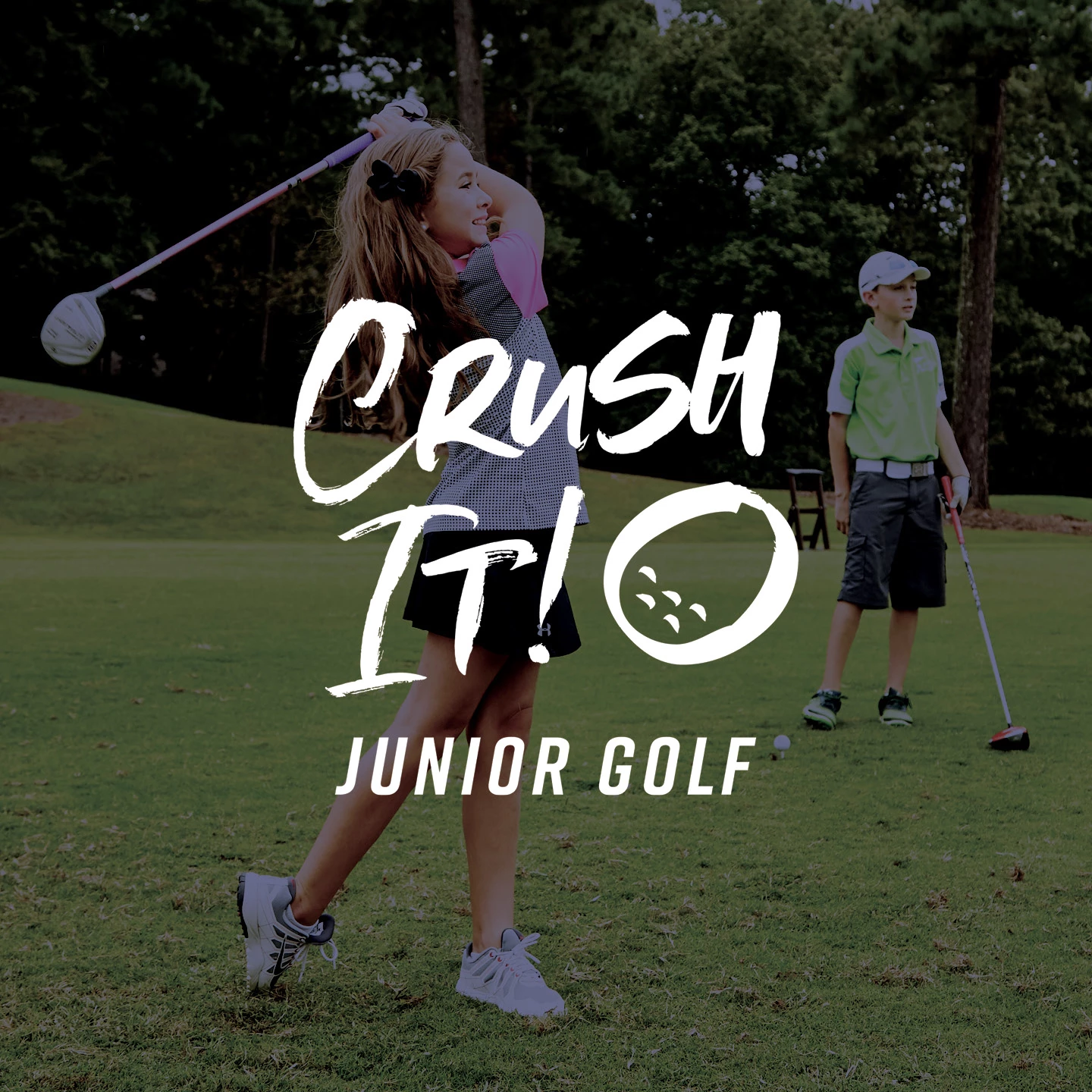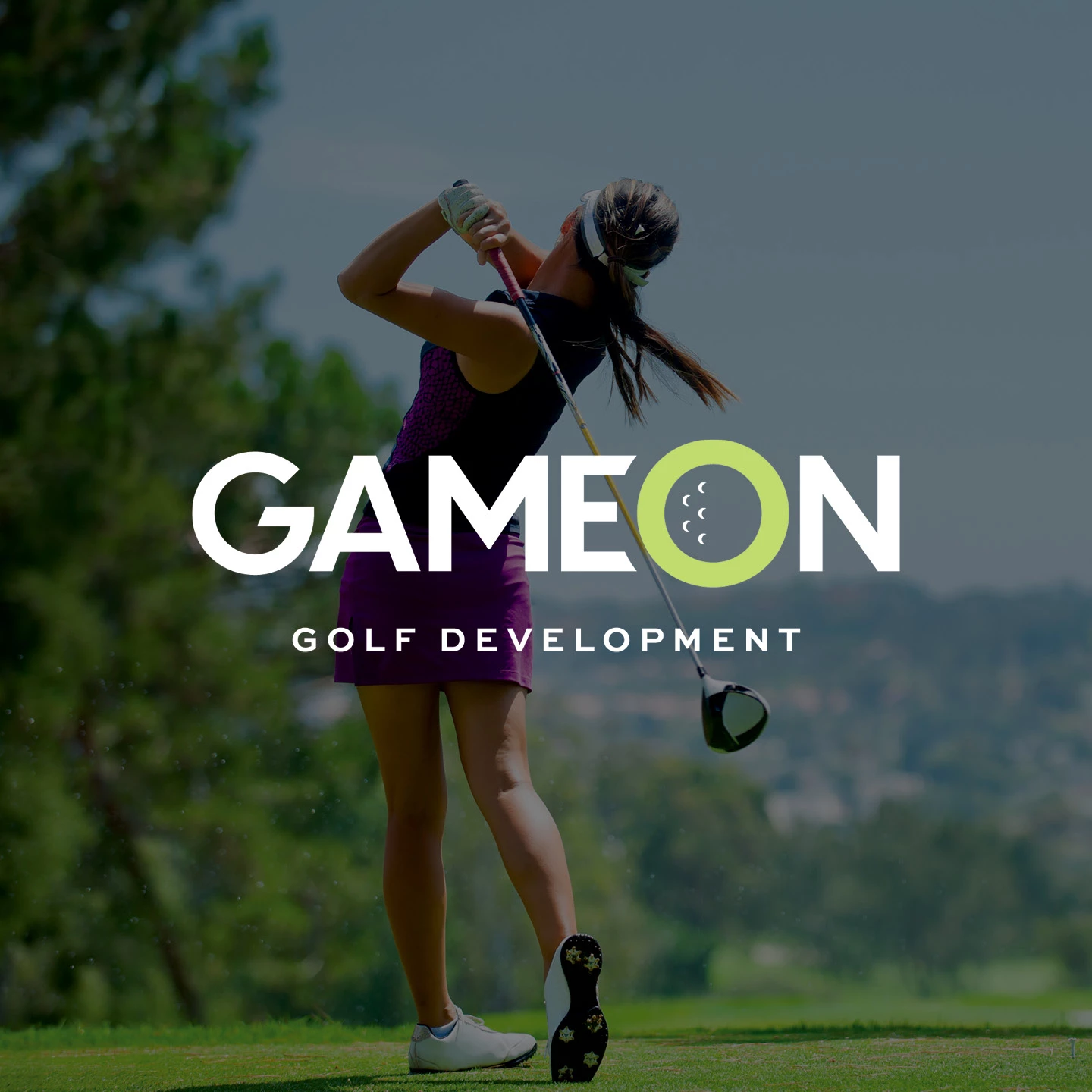 Game On! Program
Whether you're picking up a club for the first time or if you're coming back to the sport after some time off, Eagle's Nest Country Club's Game On! Program provides the ideal way for golfers to experience learning the game in an environment and structure that will enable them to build the skills, knowledge and social connections to actively play the game and maximize your Eagle's Nest Country Club membership.
Where Game On! differs from other traditional programs is that it does not measure success based on completing a set number of classes. Instead, success is defined when you have achieved the criteria set out within a 3-Level Progression Pathway that ensures you have harnessed the knowledge, experiences and appropriate level of skill to play the golf course. The length of time spent on the program varies between golfer but it's why golf is a journey, not a marathon.
No matter where your golf journey is taking you, Eagle's Nest Country Club is excited to welcome you to the sport! From socializing in a friendly and fun environment to focusing on health and wellness, golf has something for everyone and for every family through:
Making New Social Connections
Spending more time with loved ones
Learning a new skill
Healthier lifestyle
An activity great for the entire family