Host An Event
The private events team is ready to help you plan your event. Our Club provides beautiful private dining rooms for all occasions. With great views, great privacy and perfect service, your events bring lasting memories. Our professional staff works with you through the planning stage and is there for your event to make sure everything is perfect.
Plan The Perfect Event In Phoenix
Nestled against the pristine backdrop of Loch Raven Reservoir, Eagle's Nest Country Club is an exceptional venue for any event: whether you're hosting the wedding reception of your dreams, high school prom, Sweet 16 or Bar/Bat Mitzvah celebration, an elegant black-tie fundraiser, a holiday party or a corporate meeting that really means business.
We can accommodate luncheons for as few as 10 people or a dinner for as many as 220. Our seasoned staff will do everything possible to eliminate uncertainties and make your event a worry-free and memorable experience.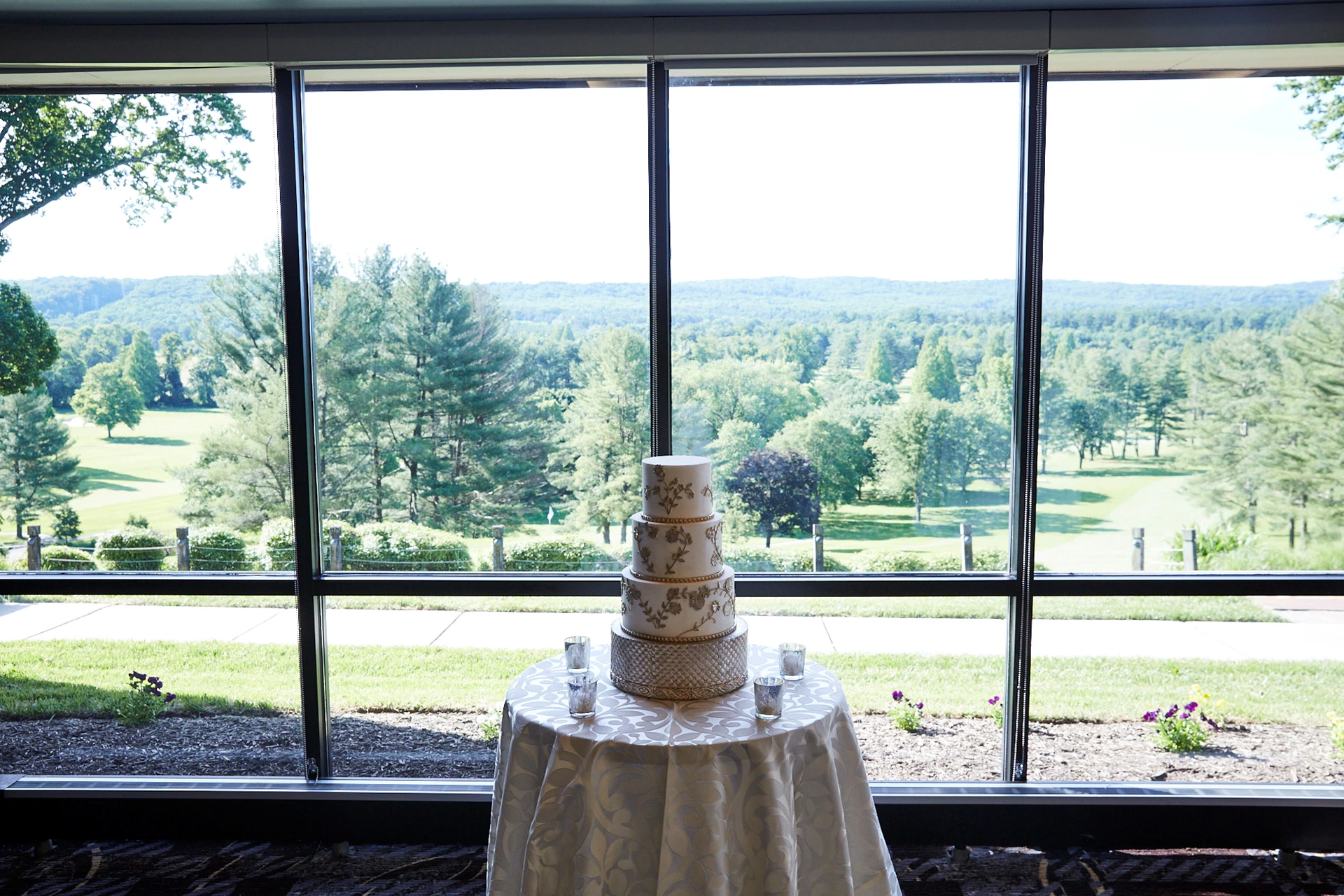 Wedding Celebrations
Whether your wedding is intimate or extravagant, our experienced wedding planners are ready to help you with every detail to make sure your day is flawless.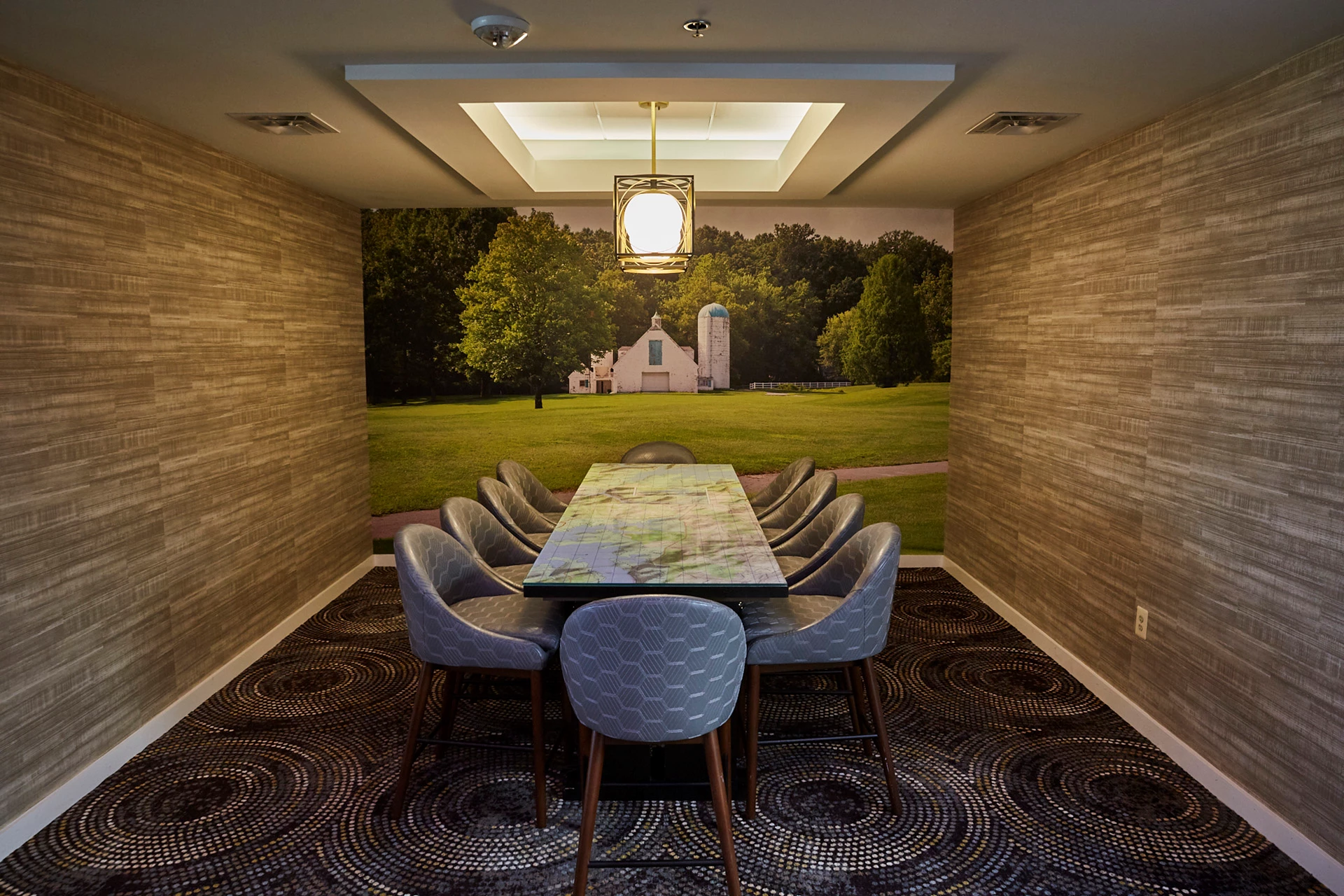 Meetings in Phoenix
We provide personalized service and professional accommodations for a variety of business events, including formal meetings, business dinners, team building sessions and corporate golf outings.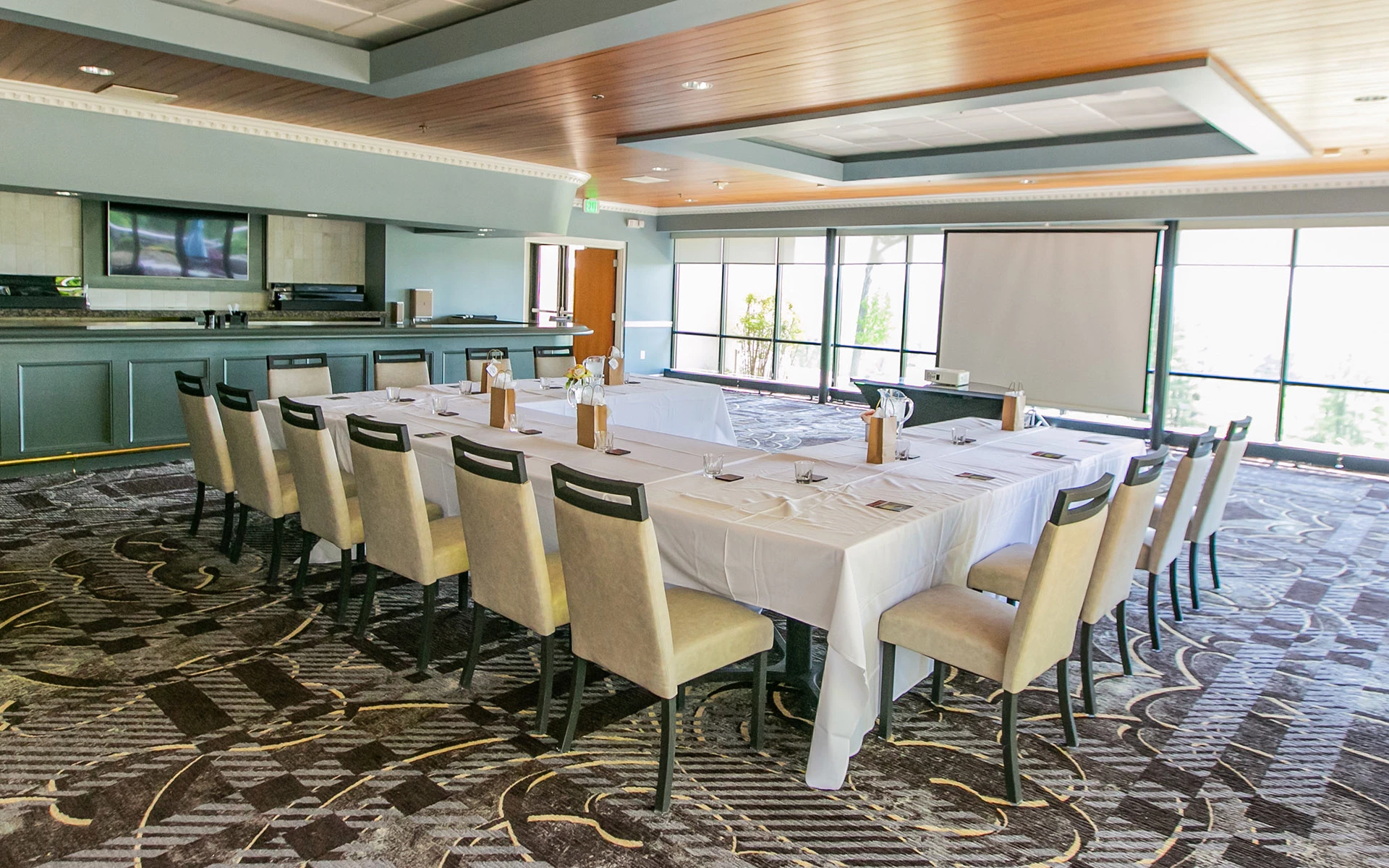 Baltimore Events
Our private events directors help you coordinate all the details and our staff provides the exceptional service your guests will rave about long after your event is over.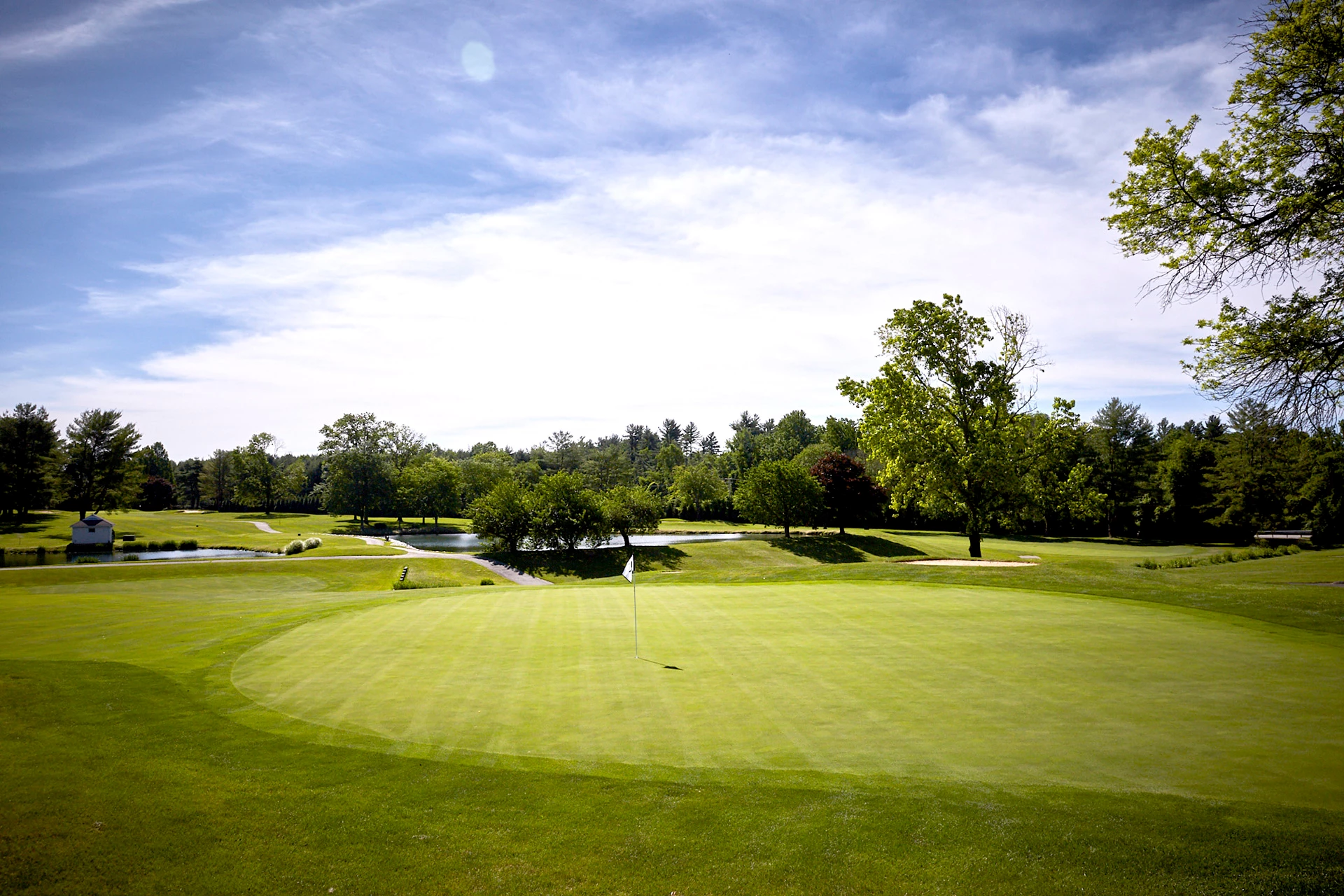 Tournaments & Outings for Everyone
Entertain your colleagues with a golf outing, put together a tournament for fun, coordinate a groom's golf outing, host your charity's fundraising tournament, play golf after your next meeting and more. The possibilities are endless.

Event Rooms at Eagle's Nest
Members and nonmembers are welcome to book with us. A non-refundable deposit is required to confirm use of our facilities. All rooms are connected and open upon each other to allow for events larger than a single room's capacity.
The Dulaney Room
The newly renovated Ballroom accommodates up to 180 guests with a 750-square-foot dance floor and a patio that showcases views of the Towson Skyline and Loch Raven Reservoir.
The Nest
An intimate room with its own bar and another beautiful view of the golf course below and the woods and Towson beyond, the Nest opens out to its own patio with a fire pit for those chilly spring and fall evenings. It accommodates 60 - 100 guests, depending on setup.
The Nest Patio
With breathtaking views of the Loch Raven Reservoir and the Towson skyline, the Nest Patio can host 60 people. Anything from a birthday dinner to baby and bridal showers, you name it, we can host it!
The Conference Room
This small, private room is suitable for business meetings, with a capacity for 12 people. For wedding receptions, the room is set up for the bridal party so they can enjoy cocktails and hors d'oeuvres before the start of the reception.
President's Room
A cozy, private room with seating capacity up to 16 people.