The Game On Program
Game On is a game-changing golf development program targeted towards adults in Sewickley who are new to the game or have limited playing experience. It will take them on a journey to becoming Club and course-ready by helping them to develop the skills, knowledge, experience, and social connections to make golf a game for life.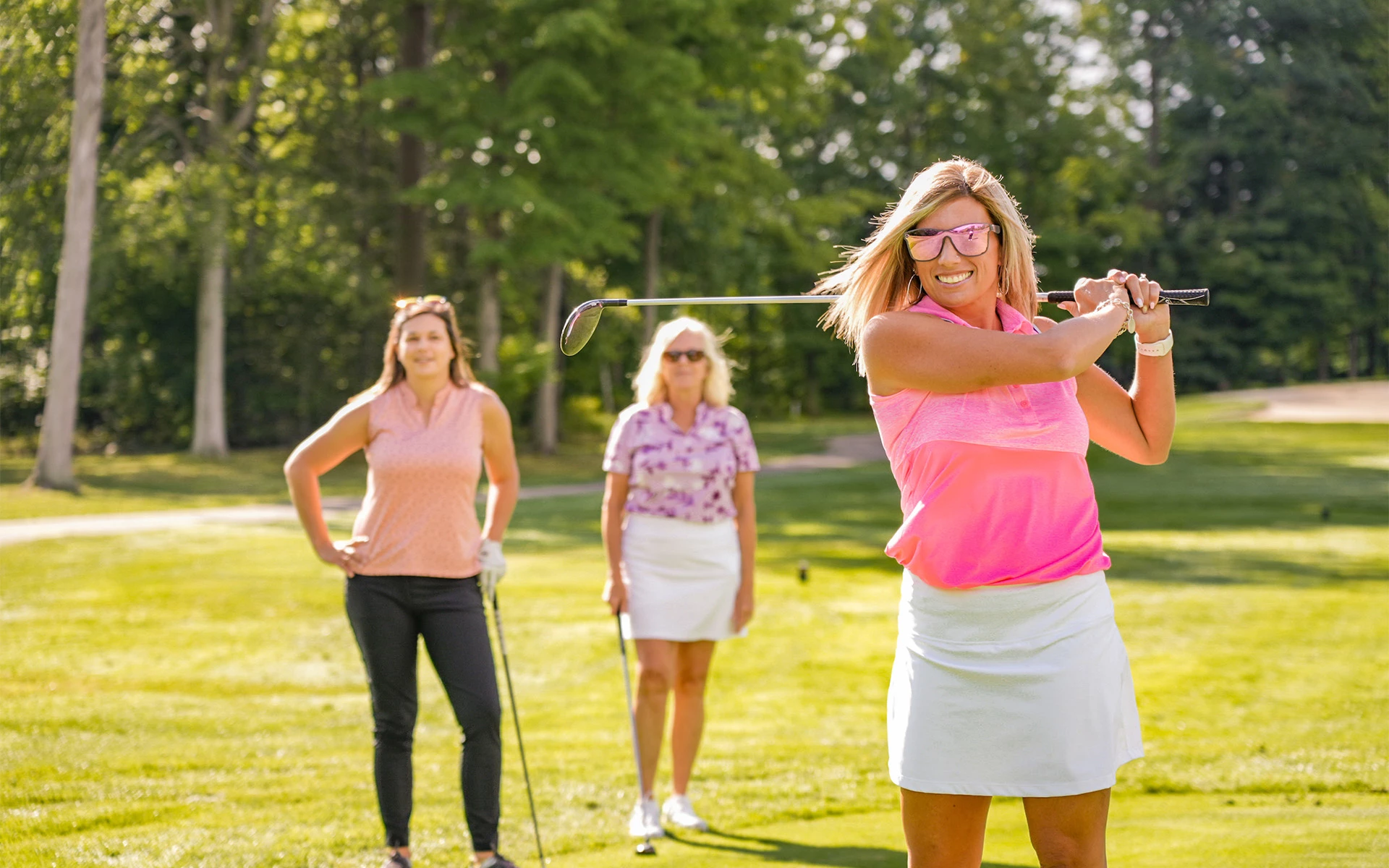 Why Game On is Unique
Game Game On adult golf instruction differs from other traditional programs in that it does not measure success based on completing a set number of classes. Instead, success is defined when you have achieved the criteria set out within a 3-Step pathway program that ensures you have harnessed the knowledge, experiences, and appropriate level of skill to play the golf course.

Four Principles of Game On's Adult Beginner Program
Game On's adult beginner program is structured around four principles: skills, experience, knowledge, and social connections. All opportunities and curricula are designed to help students achieve their goals.
Skills: The program teaches students how to hit the ball consistently and accurately, as well as how to chip and putt effectively.

Experience: The program helps students learn how to navigate the golf course, manage their game, and play in different weather conditions and on different types of courses.

Knowledge: The program covers the basic rules of golf, as well as the fundamentals of golf club selection and strategy.

Social connections: The program provides students with opportunities to meet other golfers and develop relationships with people who share their passion for the game.

The Club-Ready and Course-Ready Learner
The program provides a structured curriculum and opportunities that cover a range of learning outcomes that are deemed as vital for a learner to develop the skills, knowledge, and confidence to play and participate actively in the game. The output of the program is to produce golfers who can demonstrate the following skills:
Play with Competence
Play Safely with Others
Play with Sufficient Speed of Play

Track Your Progress

MyGame+ is a comprehensive golf coaching platform that will help you track your progress, set goals, and achieve results. Here are the benefits of using MyGame+:
Personalized coaching: MyGame+ provides coaches with insights into your progress and needs, so they can deliver more personalized coaching.
Track progress: MyGame+ allows you to track your progress over time, to see how you are improving and set new goals.
Access to resources: MyGame+ provides you with access to a variety of resources, such as video analysis, swing data, and statistics, to help you improve your game.
Stay connected: MyGame+ includes a variety of communication tools to help stay connected to your coach, so you can easily communicate and collaborate.