Pacific Northwest Tournaments & Outings
Entertain your colleagues with a golf outing, put together a tournament for fun, coordinate a groom's golf outing, host your charity's fundraising tournament, play golf after your next meeting and more. The possibilities are endless. From our amazing golf course to the presentation of the food, service and elegant atmosphere, Canterwood Golf & Country Club is the perfect location for your next golf outing. Our commitment is to provide first-class planning, quality cuisine and service that will make your event memorable.
We understand that course selection and an overall great package are key to hosting a memorable event.
Top 5 advantages to hosting your golf tournaments & outings at Canterwood:
Jim Gillies
PGA Head Golf Professional
Serving since 2005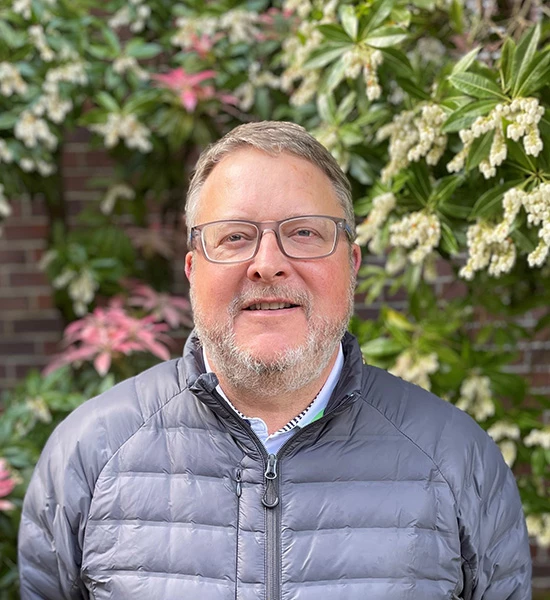 Al Patterson
1st Assistant Golf Professional
Serving since 2021
About Al

I am super excited to be back at Canterwood after nearly 20 years! I have been the Head Professional at Kitsap Golf & Country Club for the past 15 years, and even dabbled at McCormick Woods for a few years before that. However, I am excited to rekindle my friendship with old friends, and meet all the new Members that have joined since the last time I was at Canterwood. My wife Sherri and I have lived in Gig Harbor since 1990 and are celebrating our 30th wedding anniversary this August. We are the proud parents of Hanna (23) and Ben (21) who continue to take up our focus outside of work. Other than work and kids, we enjoy live music, good wine and boating. In 1991, I won 5 WWC Pro-Ams and was named the Western Washington Chapter Championship, Senior Champion. I have also been the Washington State Assistant Professional runner up 3 times (I never won, darn it).
Jim Mapother
Director of Player Development
Serving since 2021
About Jim

Jim was the Head Professional in Tucson, Arizona for 17 years then the Director of Training and Sales for Henry-Griffitts, a golf club fitting and manufacturer for 18 years. He then moved back into teaching at his academy in Naples, Florida for eight years before returning to the Pacific Northwest. Jim was most recently at Tualatin Country Club, just outside of Portland, as the Director of Player Development for the last seven years. During that time he was awarded the Oregon Chapter PGA Teacher of the Year in 2016 and 2018. Jim is married to his beautiful wife Earline Mapother and together have six children and ten grandchildren. Jim's desire is to help people find more enjoyment in their club experience through instruction and player development programs. Jim would love to take some time to discuss shared golfing experiences with you.