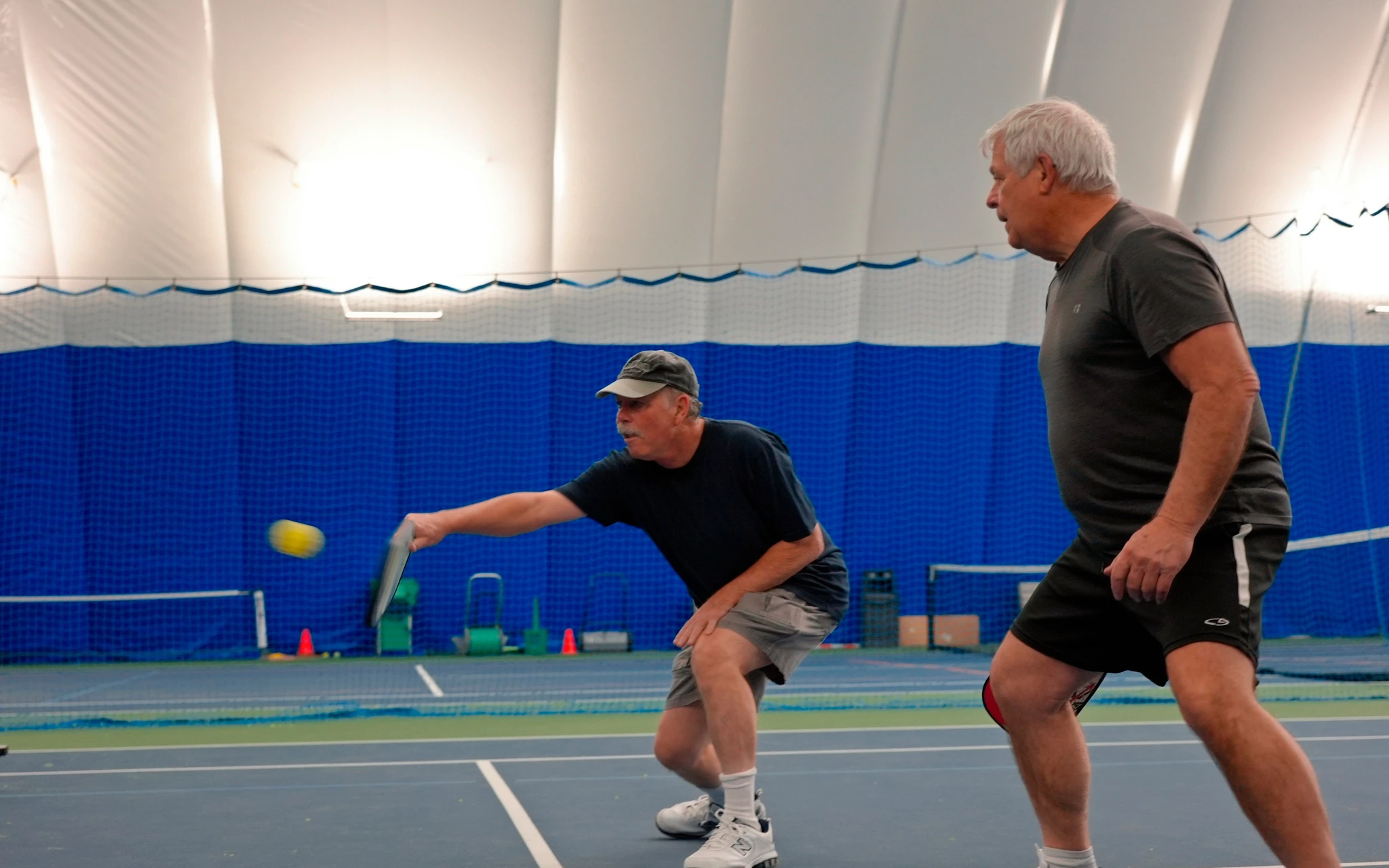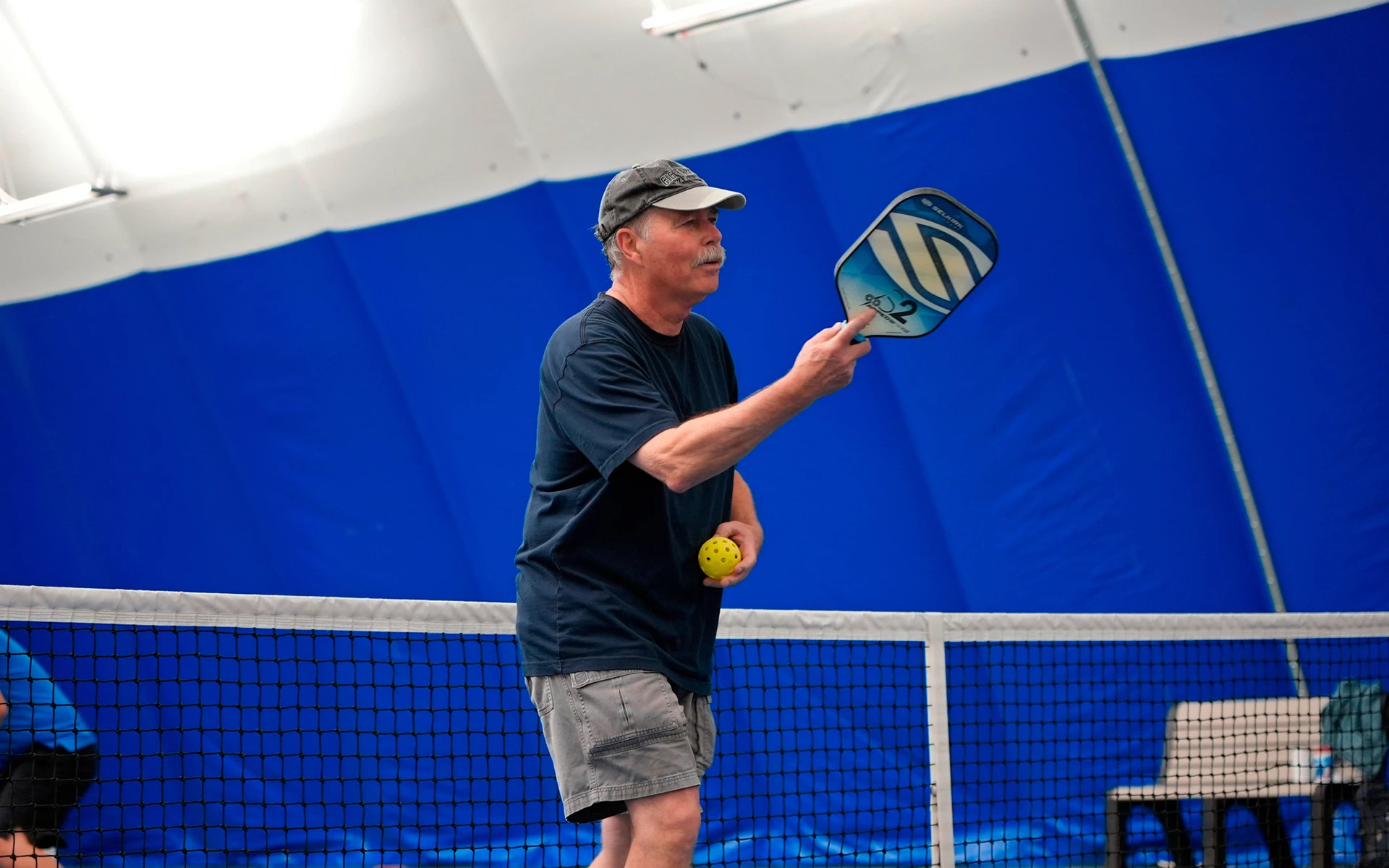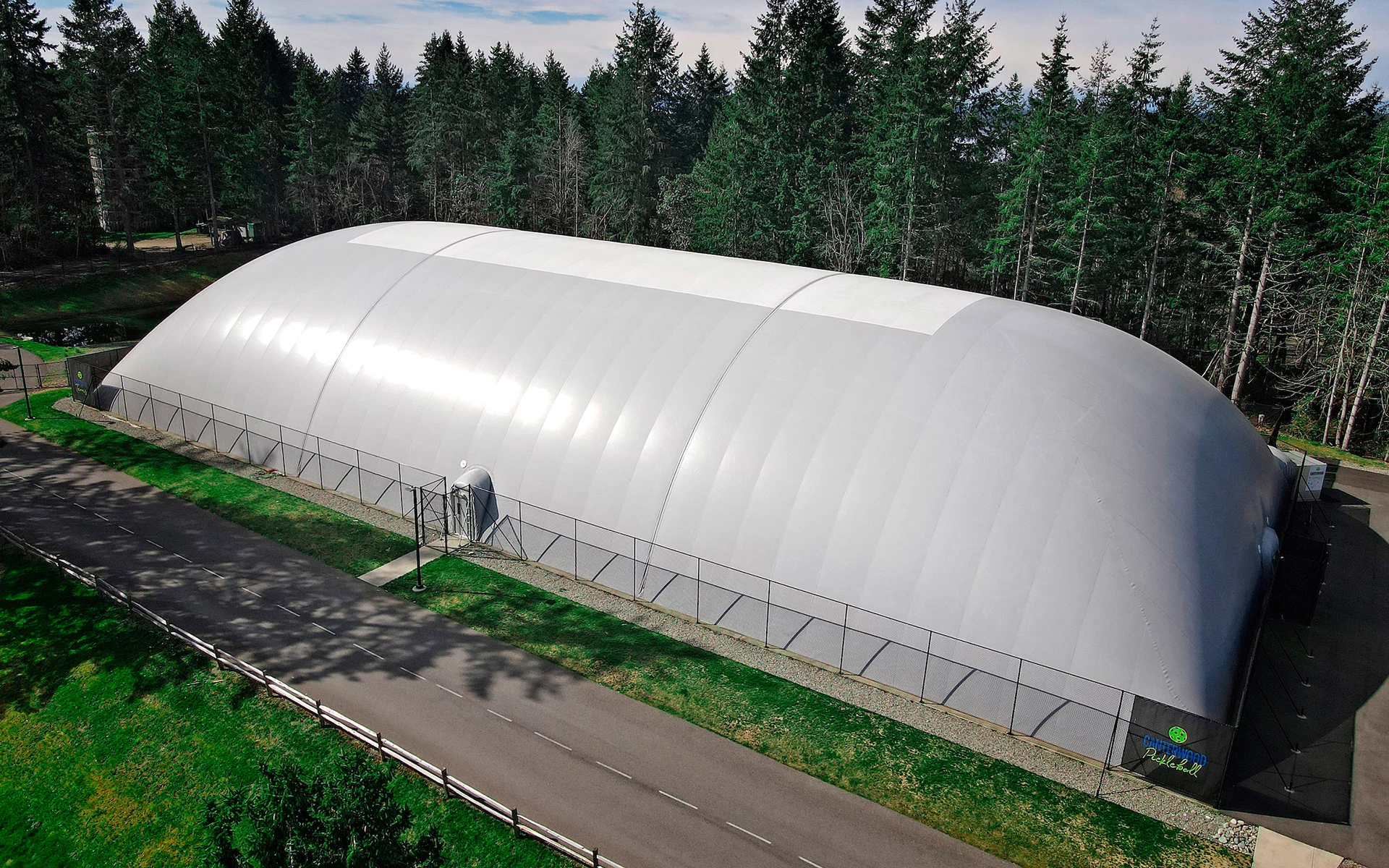 Adult Pickleball
One of the fastest growing sports, pickleball offers players of all ages and levels the opportunity to enjoy both leisurely play and friendly competition.
Member Mingles: Open to men and women of all levels, facilitated by staff.
In-House Pickleball Leagues: Round Robin rotational doubles format. Sessions are seasonal and organized by staff.
Open Play: We reserve the open play court time, members drop-in and organize their own play.
Skills and Drills: Group setting instruction for all levels of play.
"Pickles" the Pickleball Ball Machine: Practice all strokes and skills on your own time with our ball machine. Additional annual membership required for unlimited play.
Private Lessons: Contact Racquet Sports Director for scheduling and details."