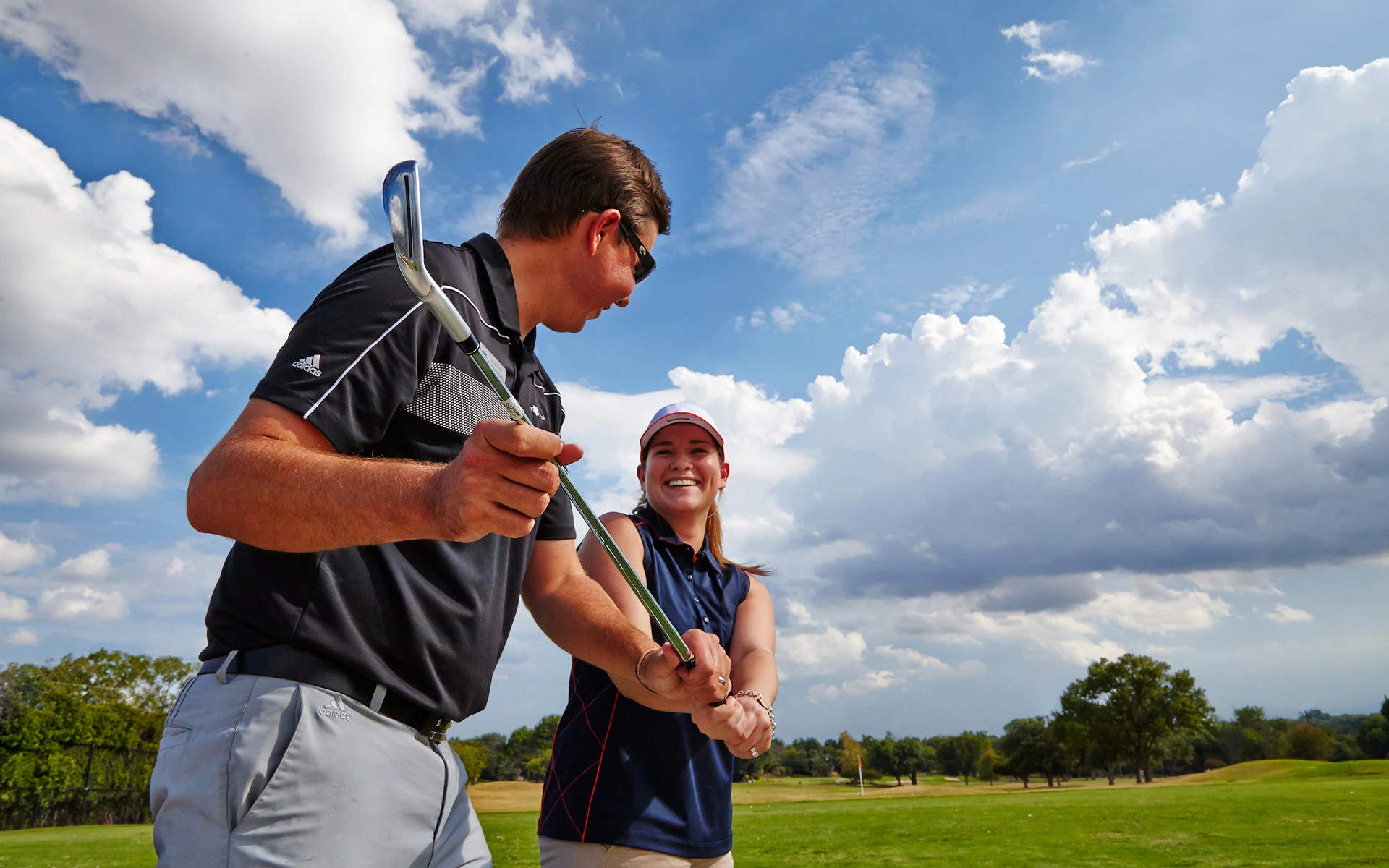 Golf Programs and Lessons at The Woodlands Country Club
Explore Our Golf Programs
Our team at The Woodlands Country Club offers a comprehensive suite of golf lessons, services, and programs designed to help golfers of all ages and skill levels get the most out of their game. If you're looking for golf lessons in Houston from expert instructors, look no further. We also offer a state-of-the-art golf performance center, The Refinery, that features a technology-enhanced driving range. Golf programming is available at all four clubhouses.
Private Instruction
One-on-one coaching is our most popular offering. Private lessons provide flexibility when scheduling and each session is tailored to your individual needs. Please inquire about our all-new coaching series.
"Crush It" Junior Programs
During the school year, our after-school program meets Wednesday's and Friday's from 4:30 to 5:30 p.m. Topics include full swing, short game, and on-course instruction. During the summer months, we offer multiple camps, including "tiny tees" for five and six-year-olds, plus half and full day multi-sport camps for kids between the ages of 7 and 17.
Game On Beginner Golfer Program
"Game On" is one of our most popular programs. This three-level adult learner program is designed for those who have never played golf, or are still in the early beginner stages of the sport. Our curriculum focuses on the basic skills necessary to develop a consistent golf game.
Specialty Clinics
Enjoy our weekly themed one hour golf clinics. In addition, our four holer program consists of a 45-minute clinic followed by four holes of supervised play with one of our professionals. Contact our pro shop staff for more information on specialty clinics and golf lessons at The Woodlands.