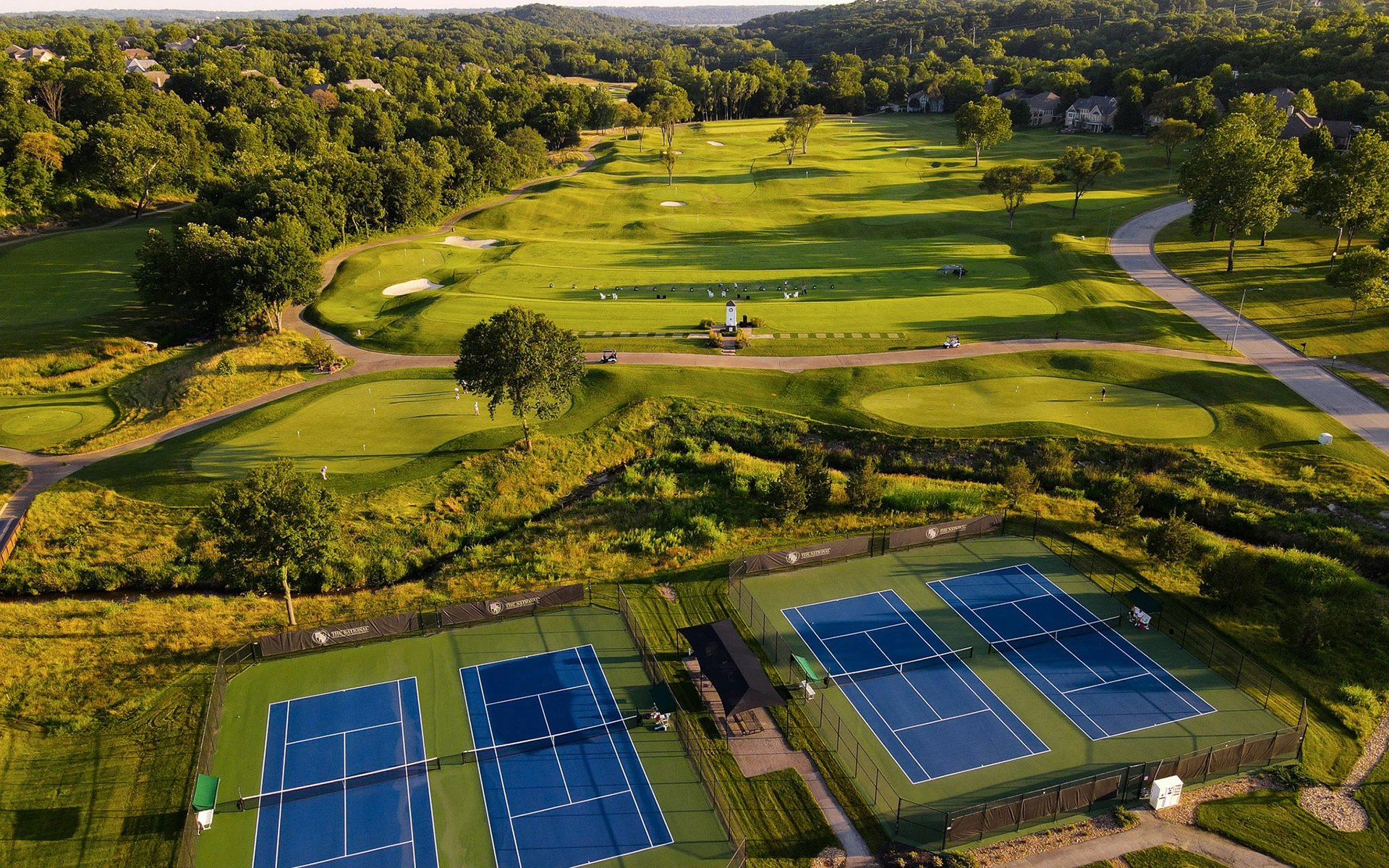 Welcome to Your Daily Vacation
At The National Golf Club of Kansas City, you can participate in an active resort lifestyle year-round. The opportunities for socializing, dining and playing are virtually endless. Watch us exceed your wildest expectations.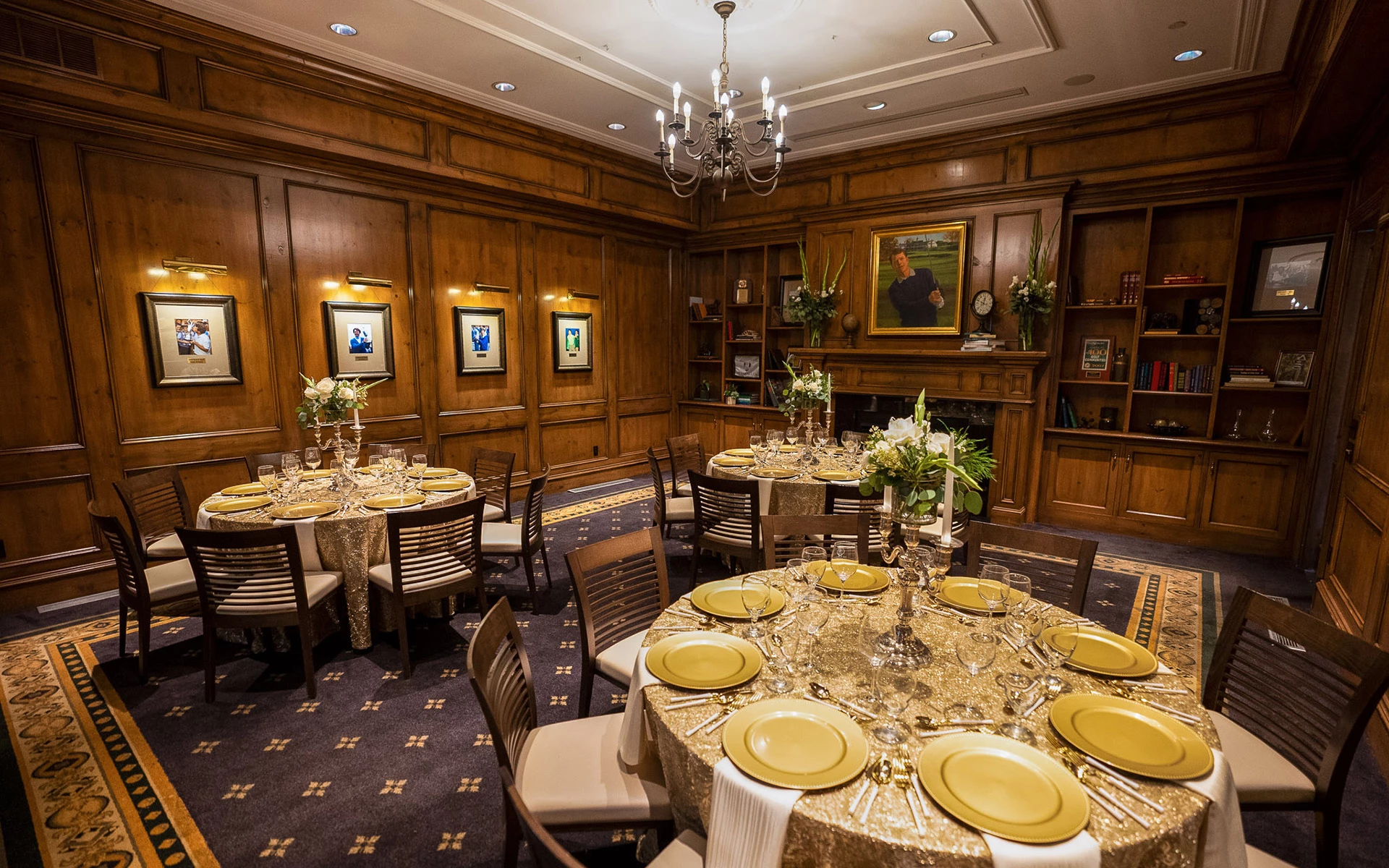 Celebrate Every Event With Us
Whether you request an elaborate ice sculpture to celebrate your daughter's wedding or an ice bucket filled with beer to celebrate a hole-in-one, the event team at The National will make it perfect. Our back patio overlooking the 18th green offers a stunning backdrop for any occasion.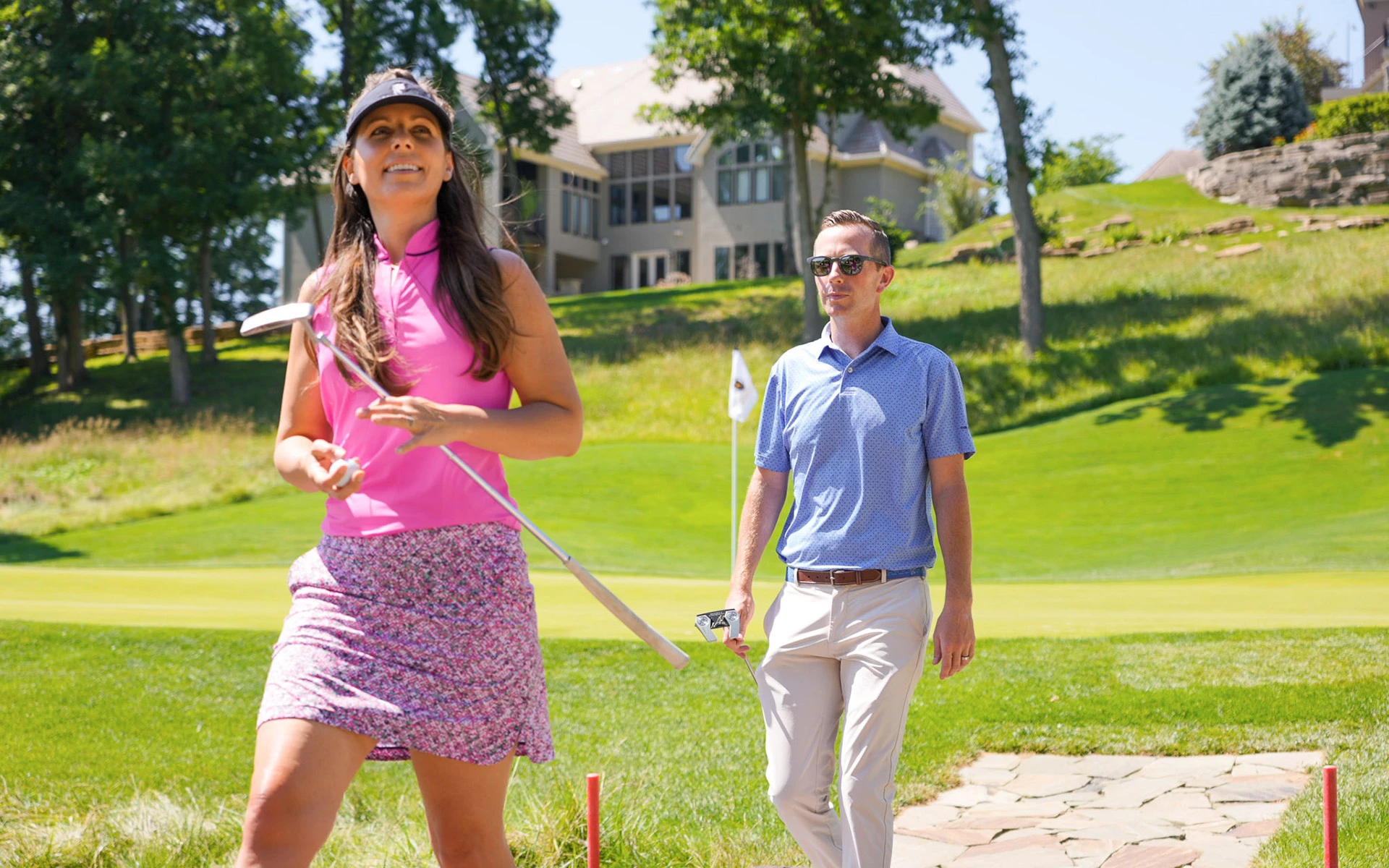 Resort Lifestyle Brings Community Together
The National Golf Club of Kansas City attracts more than just golfers. Our members keep their minds and bodies busy. We cater to fitness gurus as well as sunbathers, card players, wine tasters and walkers. What's your game?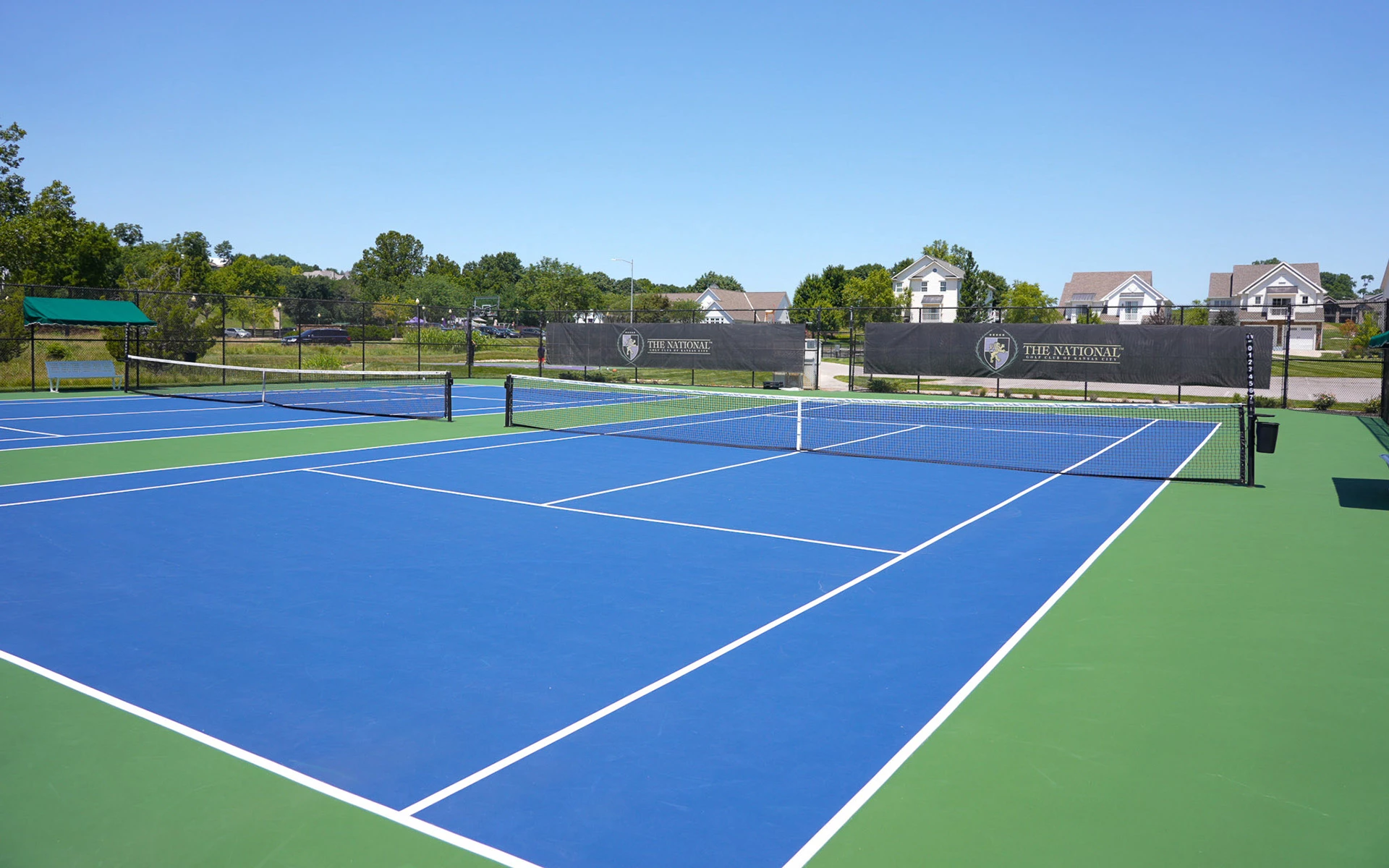 Racquet Sports
Our 4-court tennis facility at The National is home to competitive and social play for juniors, ladies, men and couples. We also offer pickleball, the sport that's sweeping the nation, on two dedicated courts. Private and group lessons are available for everyone from experts to beginners.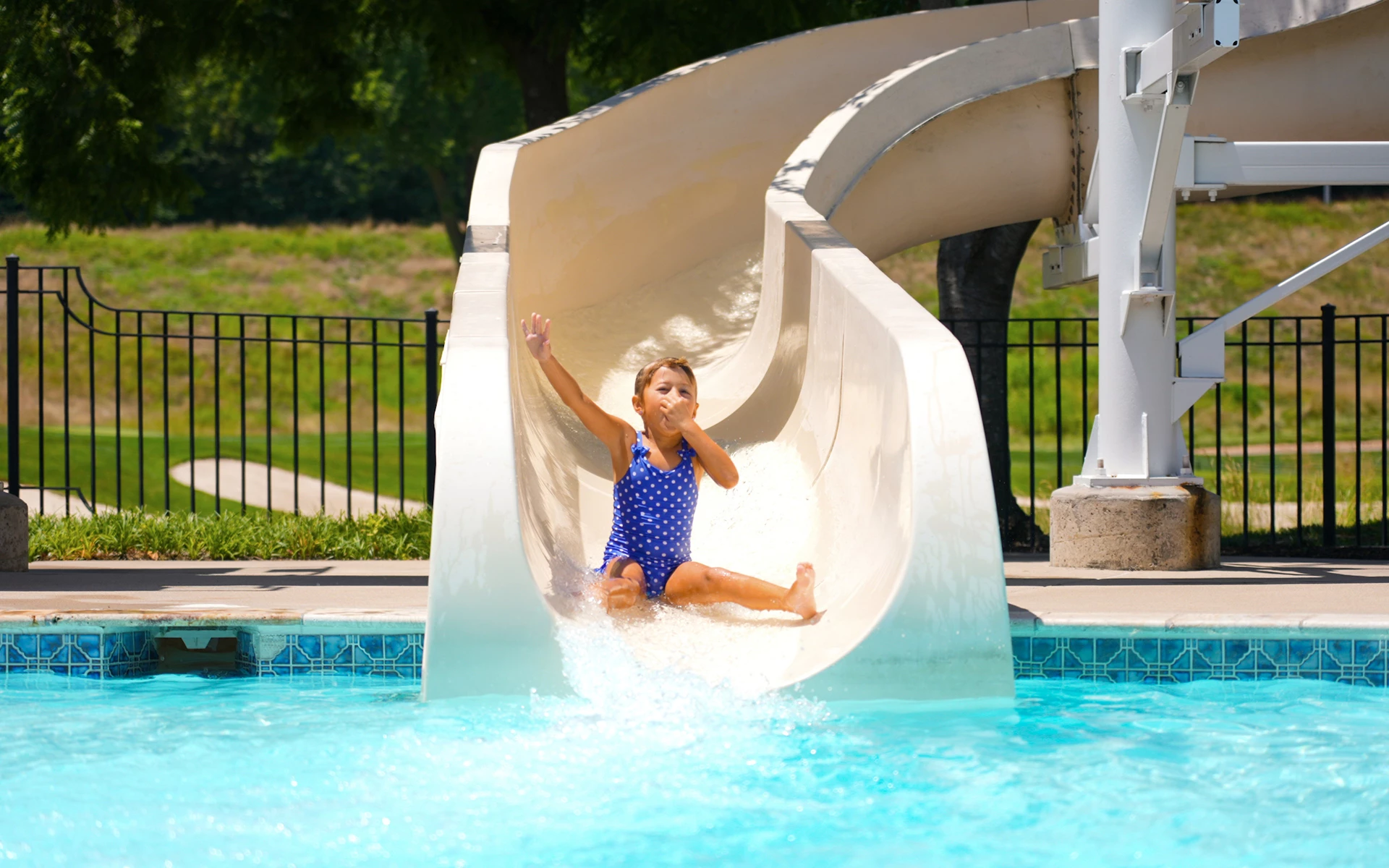 Acquatics
With a lap pool, dive pool, slide pool and baby pool, The National attracts a water-loving crowd. After a swim, soak up some rays in an Adirondack chair on the veranda. Be sure to raise your service flag for a refreshing beverage.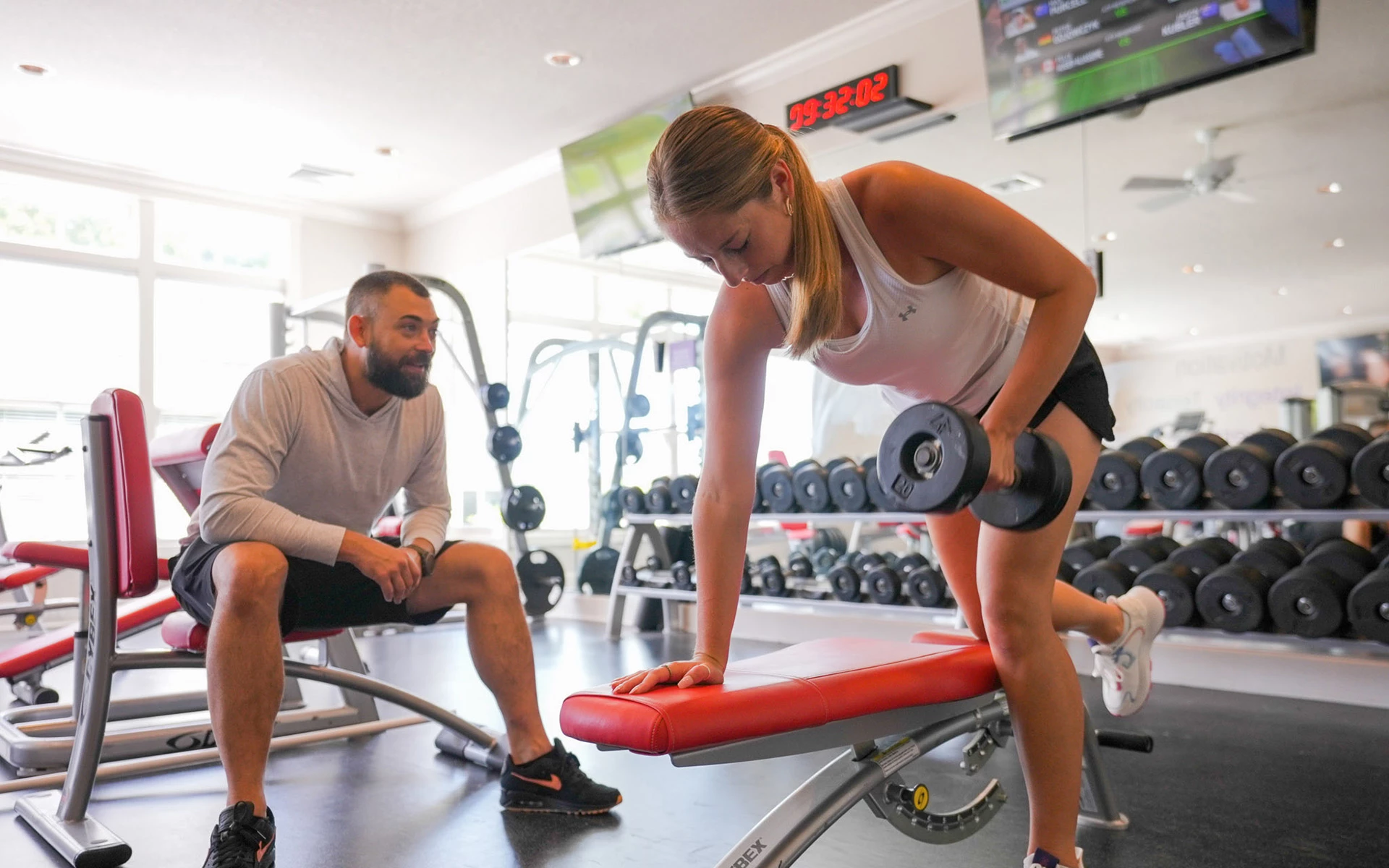 Fitness
Our totally renovated fitness center offers you a pristine, quiet and comfortable environment to fine-tune your physique with the weight & cardio room, State-of-the-art treadmills, elliptical machines, Yoga classes, Personal training & Private massages.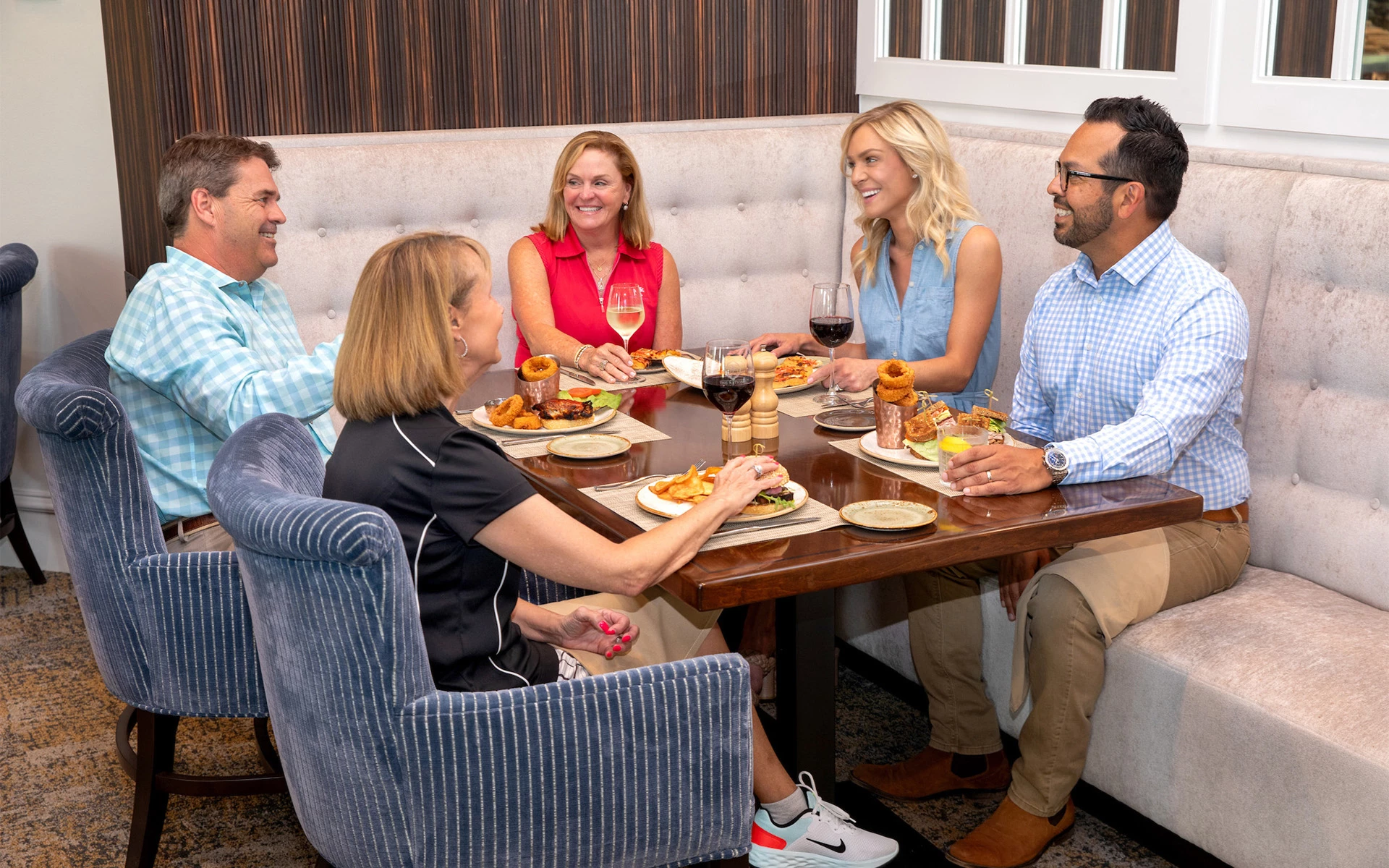 Dining
Welcome to the Creekside Grill, where comfort food and gourmet refinement intertwine to create an inviting atmosphere that feels just like home. Indulge in heartwarming dishes, unwind in our cozy bar, and savor unforgettable moments with loved ones in our private dining room. Discover a new level of culinary excellence that will leave a lasting impression.