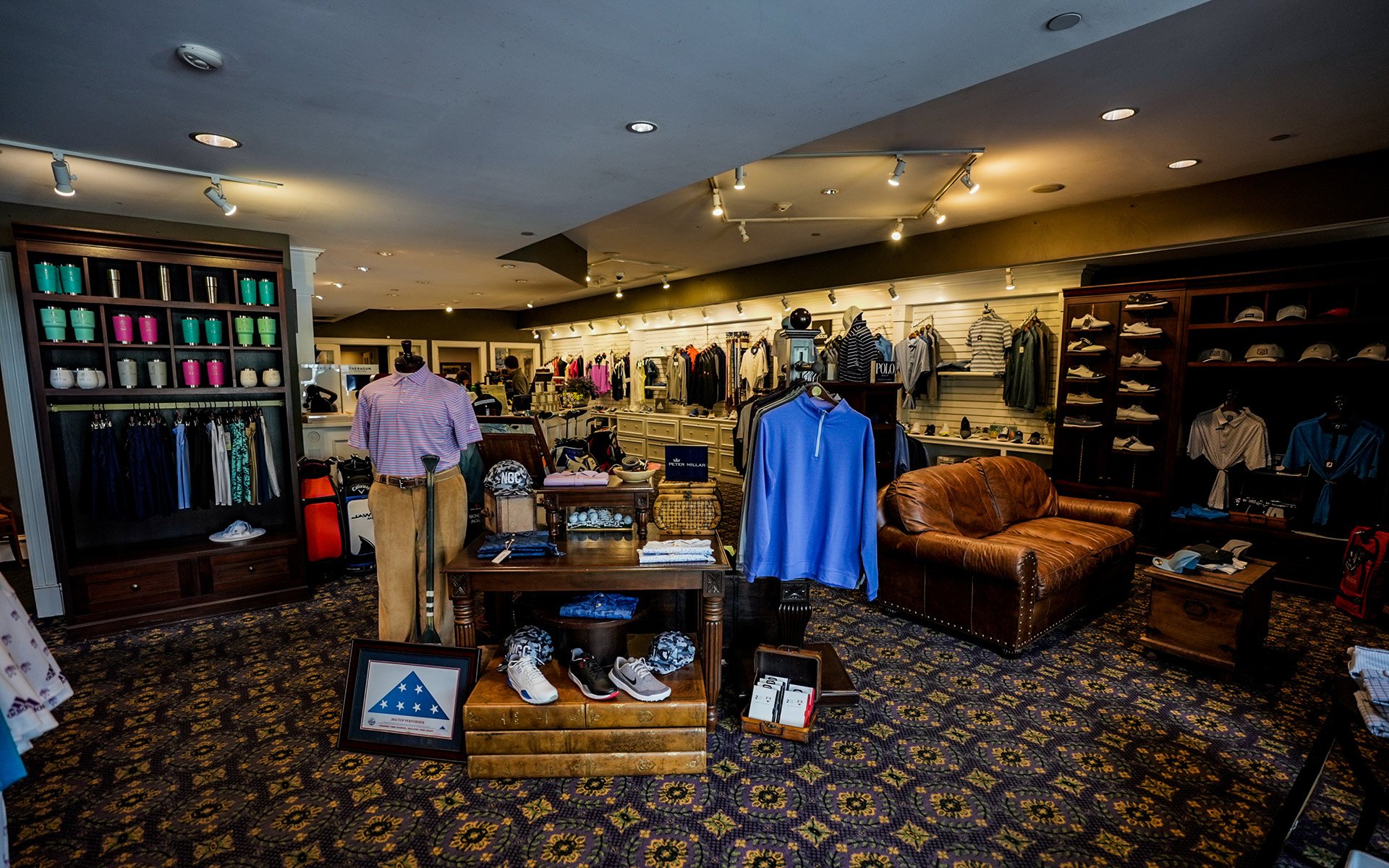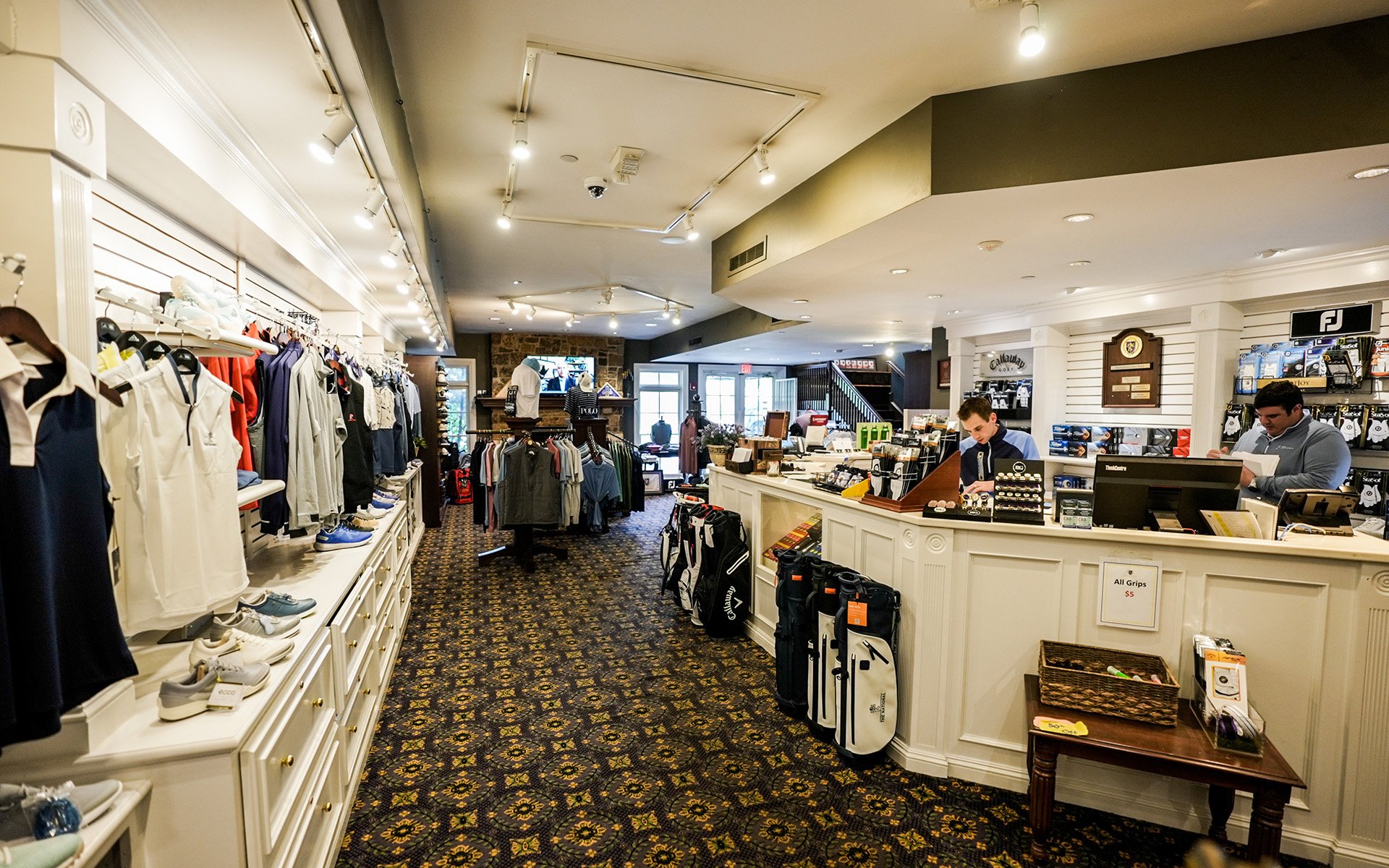 Golf Shop
Our well-appointed Golf Shop offers members and guests the best and most current equipment available including logo merchandise and athletic wear, premium rental clubs, golf shoes, accessories and more. The Shop is well stocked with a fantastic selection of quality brands including as Callaway, Titleist, Peter Millar, Greyson, FootJoy, Adidas and much more.
Golf Shop | 816.741.0634
Nic Ingram, PGA
Director of Golf
Serving since 2013
About Nic

Nic joined The National Golf Club in 2013 serving as the Head Golf Professional and has progressed to his current role as Director of Golf overseeing both golf operations at The National and The Deuce since 2016. He is originally from northern Michigan, where he completed the Professional Golf Management Program at Ferris State University and has been a Class A PGA Professional since 2008. Throughout Nic's career he has spent time in northern New Jersey at Hamilton Farm Golf Club as well as Naples, Florida at Naples Grande Golf Club and The Club at Mediterra. As a member of the Midwest Section PGA, Nic has been fortunate to be awarded with the Merchandiser of the Year – Private in 2017 as well as the Patriot Award in 2021. Nic resides in Riverside, Missouri with his wife, LaNette, and their two sons, Anderson and Cohen.
Josh Nahm
Director of Instruction
Serving since 2020
About Josh

Josh has been recognized over the last 10 years as one of the "Top 25 Golf Coaches in America for Junior Golf" by Future Champions Golf Since 2010, he has worked with more than a dozen AJGA All-Americans, 15 AJGA tournament winners and 10 state champions. In addition to those staggering numbers, more than 50 of Josh's students have gone on to receive golf scholarships at universities including Oklahoma, KU, Arizona State, Miami, Nebraska and Southern Illinois. In addition to juniors, Josh also works with a number of professional golfers. His students played on the PGA Tour, LPGA Tour, Korn Ferry Tour, Symetra Tour and many more. In 2019, Josh's students won 6 professional events around the world and had over 30 Top 10 finishes.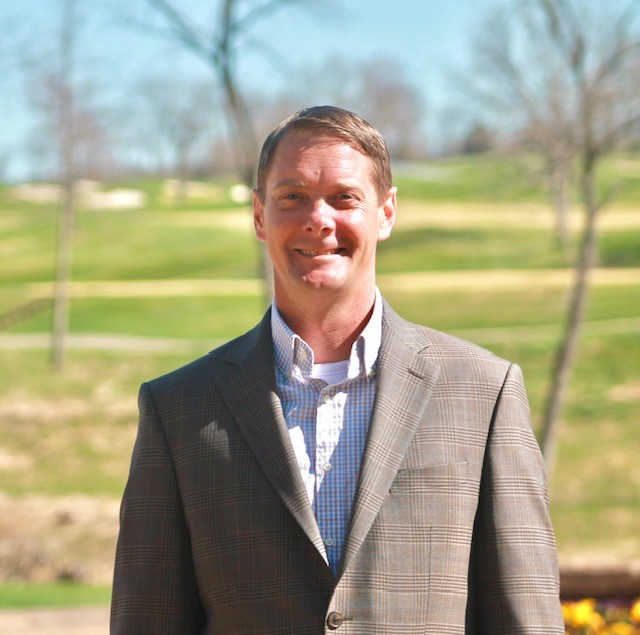 Charles Gibson, PGA
Head Golf Professional
Serving since 2022
About Charles

Charles Gibson has recently joined our team as Head Golf Professional of The National Golf Club. He is a Kansas City native but recently moved back from Tulsa, OK. Charles graduated from the University of Nebraska-Lincoln's Professional Golf Management program in 2010. He has been a Member of the PGA of America for the last 11 years as well as a Head Golf Professional for the last 8 years at Battle Creek G.C.. Charles has been a Titleist Staff Member since 2013, and has been teaching players of all skill levels for the last 15 years. Charles's passion is providing exceptional customer service while delivering memorable experiences.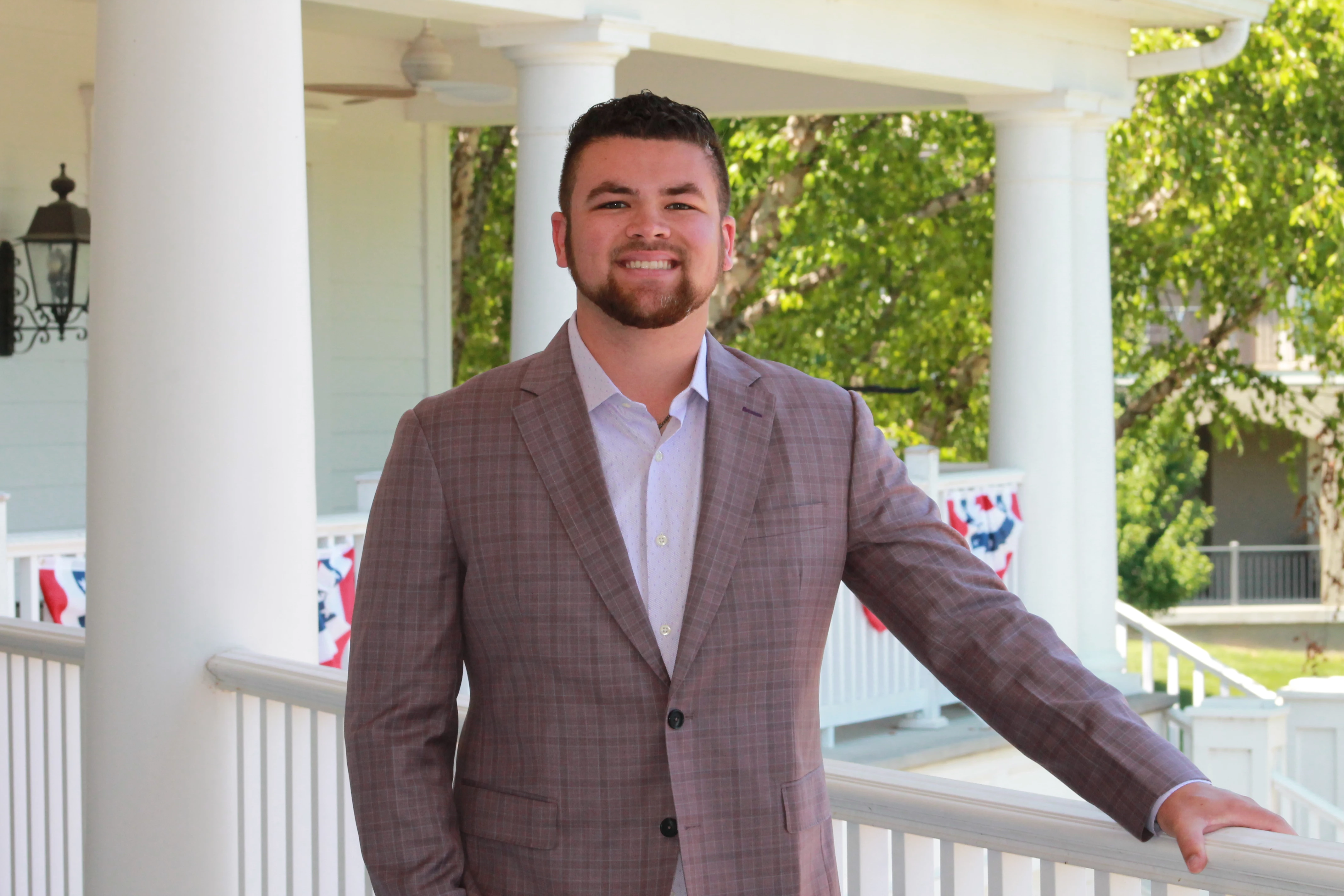 Alex Diaz, PGA
1st Assistant Golf Professional
Serving since 2018
About Alex

Alex joined The National Golf Club in 2020 serving as an Assistant Golf Professional and has progressed to his current role as First Assistant. He is a KCMO native where he started his golf career at The Deuce in 2014 throughout high school. Alex attended Florida Gulf Coast University in 2016, where he later completed the Professional Golf Management Program in 2020 and has been a Class A PGA Professional since then. Throughout Alex's career he has spent time in Southwest Florida at Wilderness Country Club in Naples, Florida and The Colony Golf and Country Club in Bonita Springs, Florida. When he's not at the course, he enjoys spending time with his friends and family, doing outdoor activities and trying new foods/restaurants.