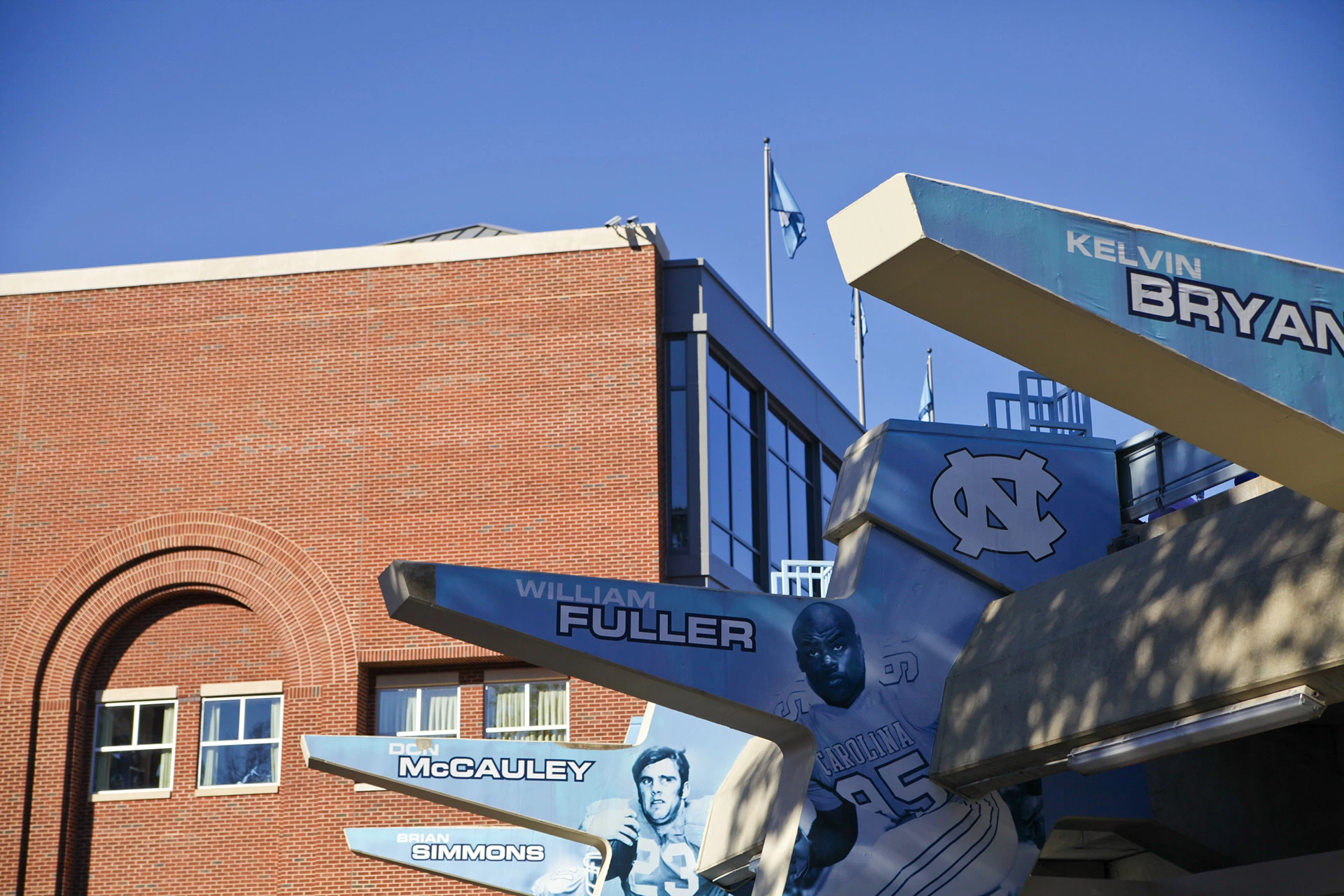 Who We Are
Ours is a story steeped in Carolina history and traditions, with meaningful contributions from alumni throughout our venerable halls. We've hosted sitting presidents and luminaries, and are proud to be home to a diverse membership that includes Founding Members.
Our Story
The Carolina Club was established in March 1993 and is located inside the George Watts Hill Alumni Center, named in honor of George Watts Hill '22. In 1986, Hill pledged a challenge gift of $3.5 million towards the creation of an alumni center. It was the largest single donation by a living alumnus in the history of the University. The capital campaign for the Alumni Center ultimately raised the $12.5 million needed to complete the center.

The Club's lobby was funded by the family of C. Felix Harvey III '43. The O'Herron Grill is named for Edward M. O'Herron Jr. '38 and his wife, Margaret, who funded this popular room. The garden outside the windows of the Main Dining Room was funded by the Boney family in memory of Thomas Boney '50.

Several private dining rooms are named for donors to the Alumni Association. The Royall Room was funded by Sen. Kenneth Royall Jr. '40 in memory of his father, Kenneth C. Royall '14, a former U.S. Secretary of War. The Peebles Room features original murals depicting scenes from Chapel Hill and commissioned by Marion Wooten Peebles '23 for his home and donated by his son, Marion Wooten Peebles Jr. '51. The Dowd Room was endowed by the Dowd Foundation of Charlotte in honor of Elizabeth S. "Pepper" Dowd '53, who served as the GAA's elected president in 1992-93; and the Harris Room was endowed by Deborah '69 and John W. Harris '69.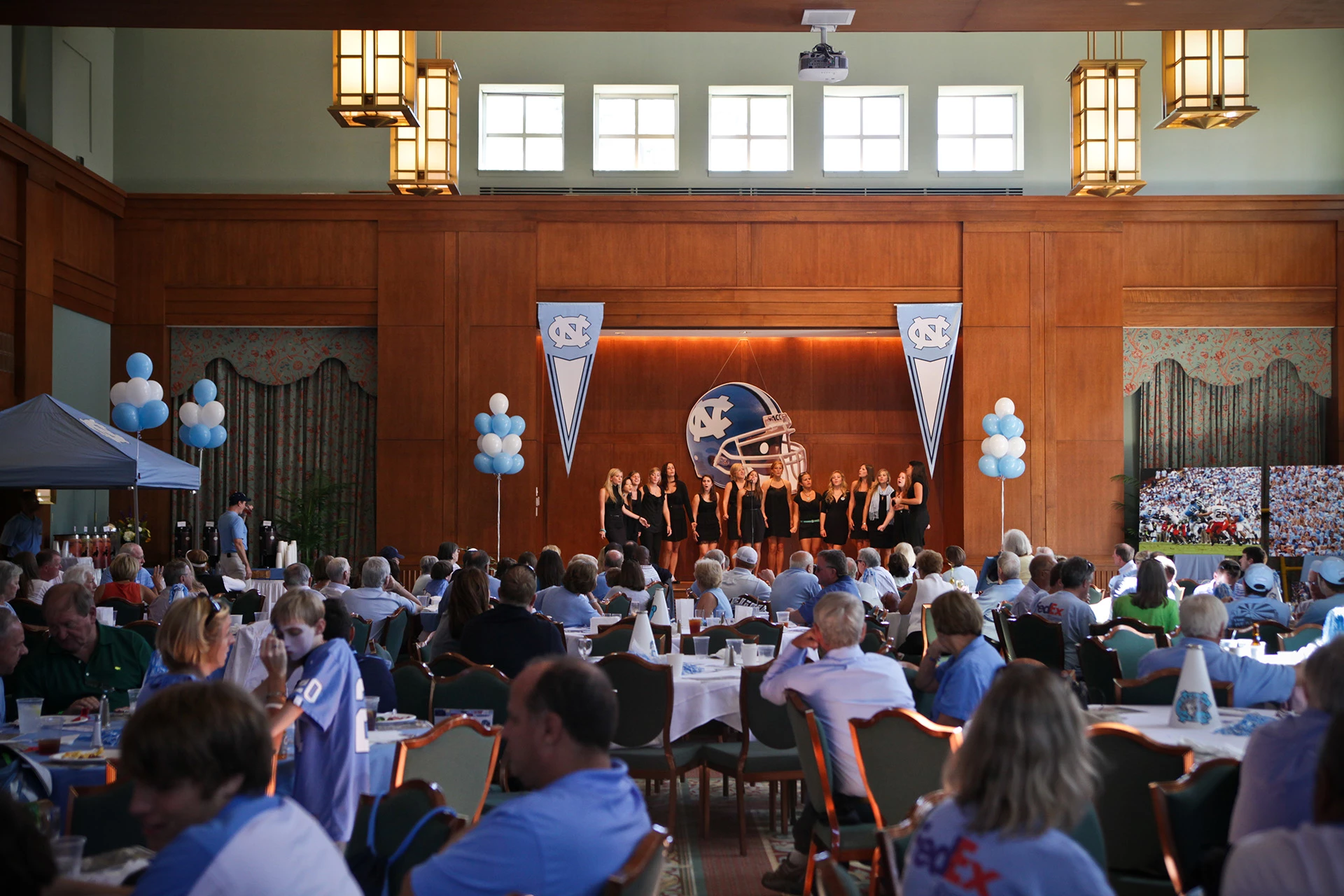 Work With Us
Join an elite team delivering unrivaled experiences for Chapel Hill's alumni, faculty and business community.
Opens in new tab

Apply Today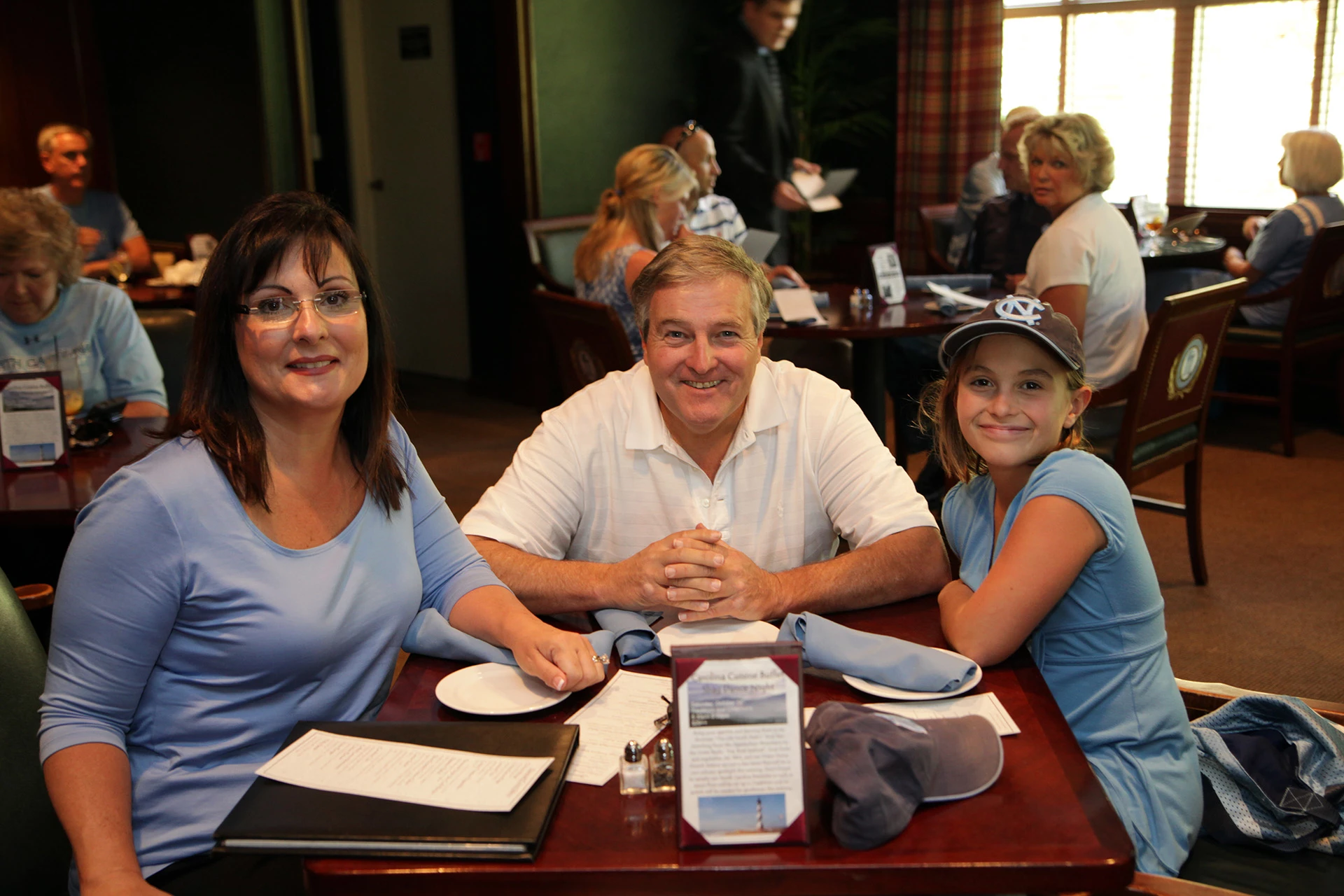 University Connections
The Club is tied to the University in many ways, including employing UNC students as part-time service staff. Our Members enjoy getting to know the next generation of UNC alumni.
Art with a Story
Our Club is fortunate to have The Circus Animals along our grand staircase. The carvings, 25 feet long and nearly 6 feet high, were carved by Carl Boettcher based on a sketch by William Meade Prince and formerly resided in the Jackson Hall Monogram Club and the Carolina Inn.

Atop the bannisters on the staircase are replicas of the iconic Old Well, produced by Nick Strange '76, and are 1:32 scale of the Old Well on campus.

These unique items and many more help to give The Carolina Club a distinctly "Carolina" atmosphere.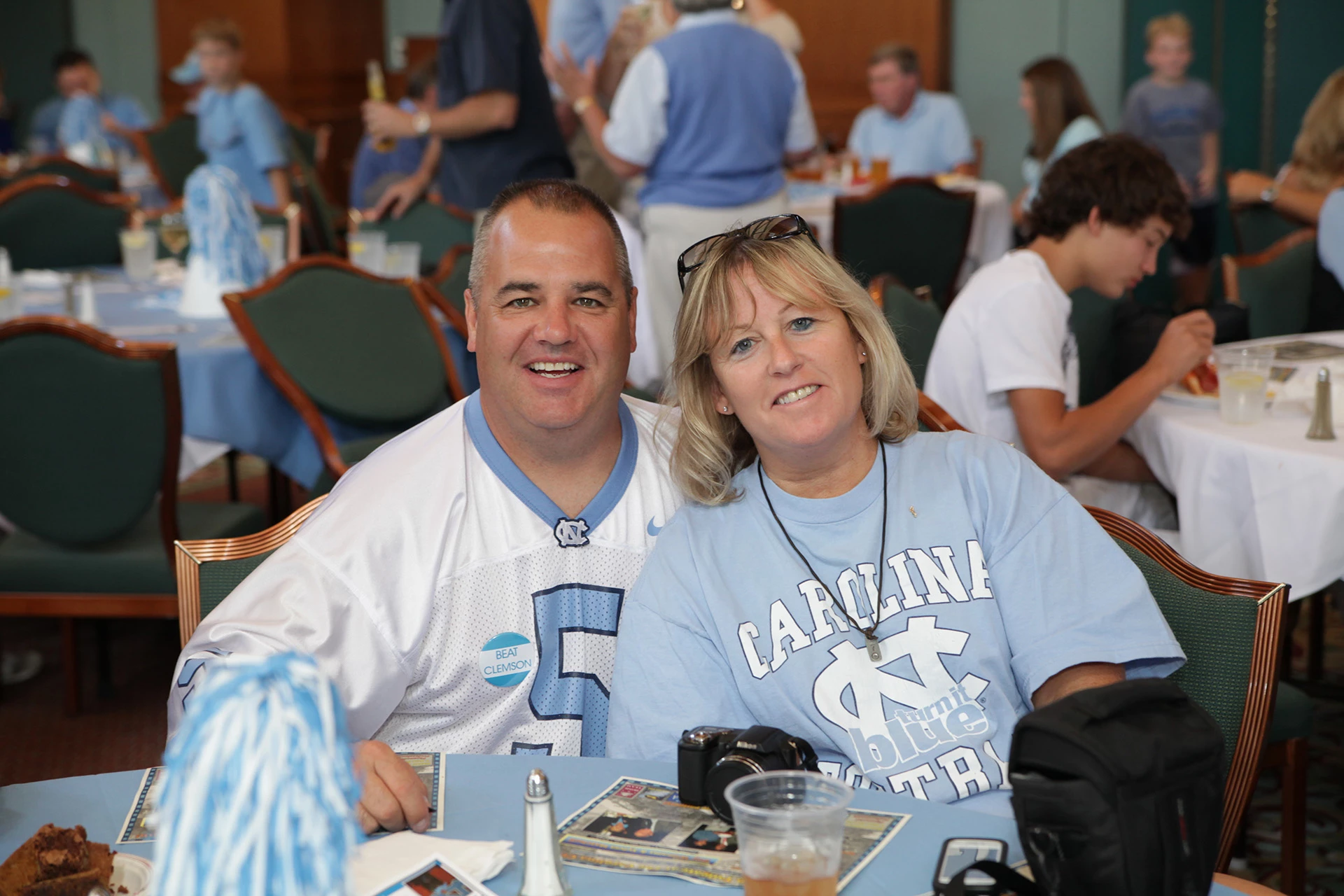 Giving Back at Thanksgiving
Every Thanksgiving, The Carolina Club collaborates with UNC's Student Affairs department to feed students who are unable to return home for the Thanksgiving break. Members sponsor student meals, and we serve hundreds of students each year that otherwise would not have a Thanksgiving meal.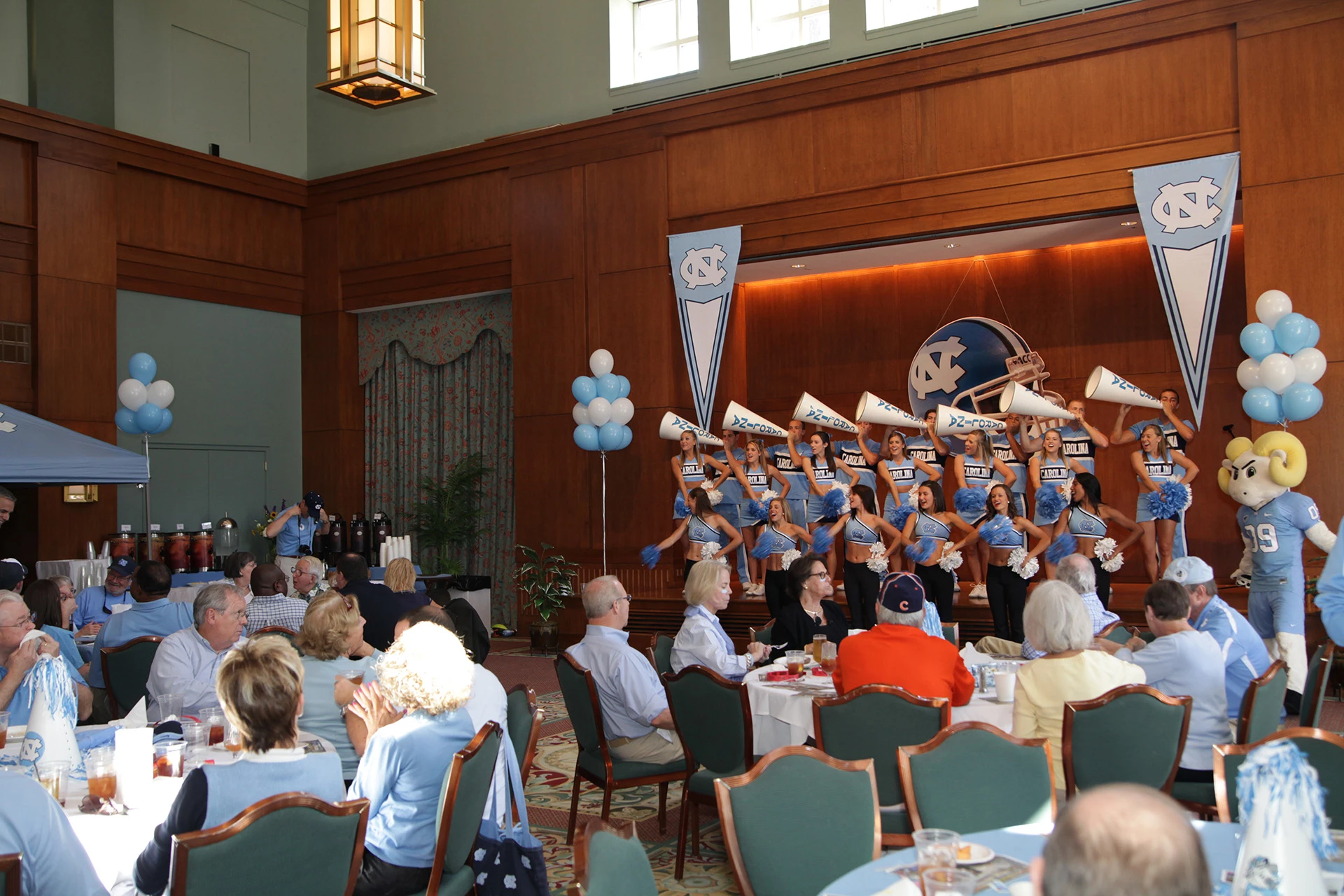 Charitable Traditions
The Carolina Club participates annually in the Invited Charity Classic to benefit local charities, and we are proud to regularly host "Pasta with Purpose," a pasta buffet that raises funds local non-profit groups.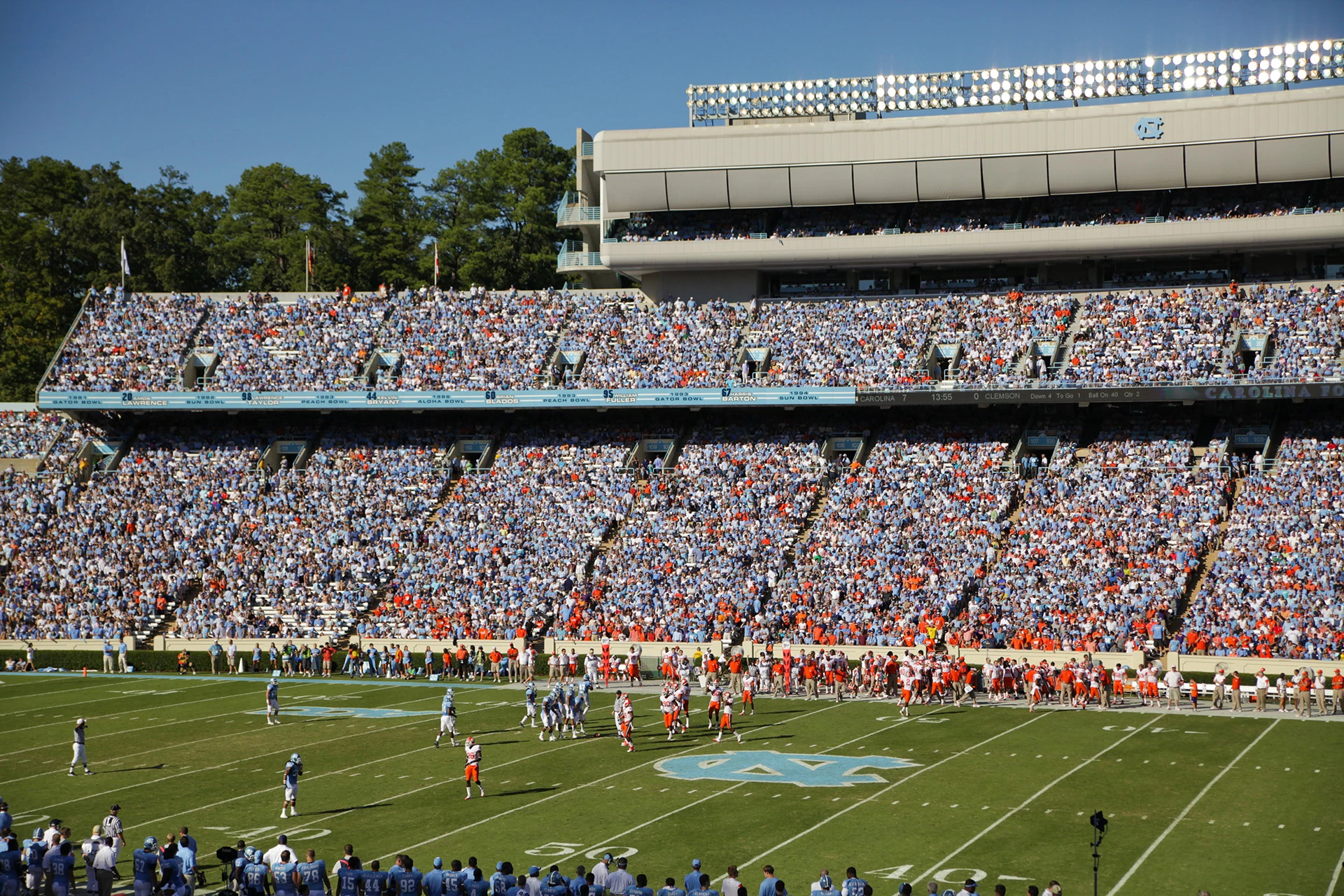 Supporting UNC Athletics
We are proud to support UNC athletics. We host annual coaches breakfasts for UNC Football and UNC Men's and Women's Basketball, and our O'Herron Grill is the venue for live radio shows for UNC Women's Basketball coach Courtney Banghart and UNC Baseball coach Mike Fox.